In case you have an old suitcase which holds a huge sentimental value and you don't want it to sit dusty in the attic, but however you cannot use it due to its bad shape, we have a pretty neat news for you. Transform your old suitcase into a cool lounge chair and in that way you will both provide your old suitcase with a new purpose and will get yourself  a fashionable and stylish lounge chair. We bet that you have some old suitcase that you can use, and why not make a lounge chair that could lately serve as a great accent furniture in your home.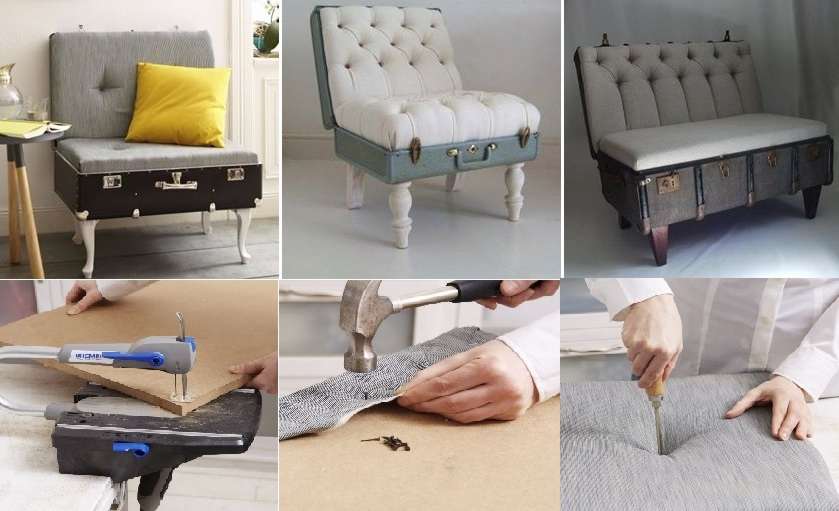 Image Source: Home Story
In order to make this super creative transformation you are going to need the listed supplies:
-Suitcase;
–  Jigsaw
–  Stapler or hammer and nails;
– Cordless Drill
-Pin;
-Material;
– 4 chair legs;
– 2 or 3 Pieces of foam;
– Acrylic Paint.
This old suitcase can be made by a local carpenter or you can try to make it yourself, all you have to do is check the detail tutorial here and enjoy in your new piece of furniture.