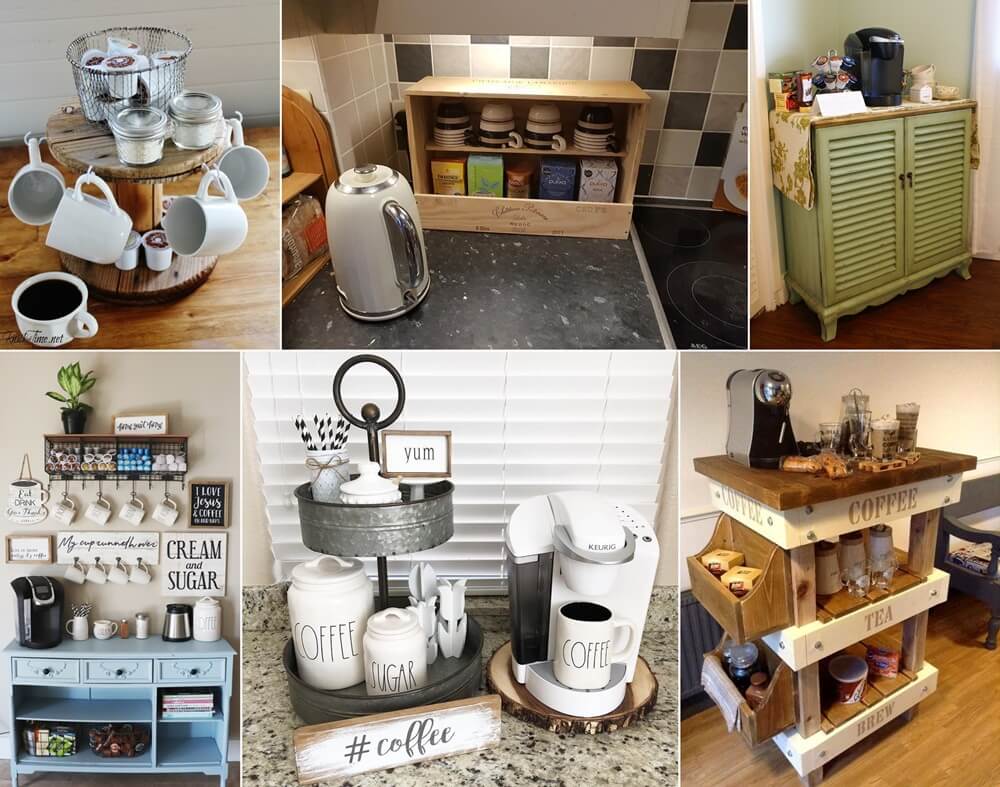 If you want to have a dedicated space for coffee making then you can do that easily. You won't have to search the right mug and your desired coffee pod with a coffee bar. Here are some ideas.
1. Build a Coffee Station from Recycled Pallet Wood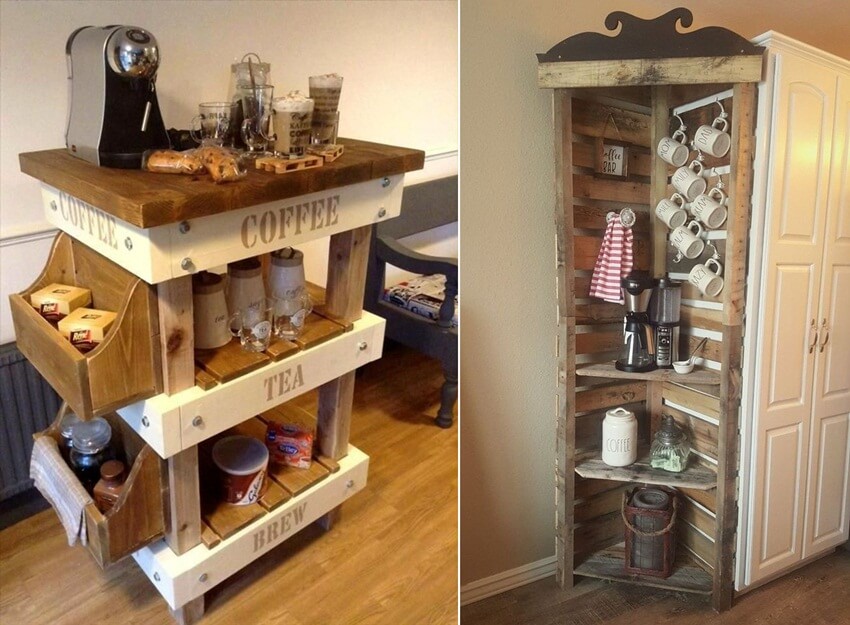 You can have a lot of fun with pallets. Make a portable coffee bar that you can take anywhere you want. You can also claim a corner and build a coffee station with pallets.
2. Claim an Old Dresser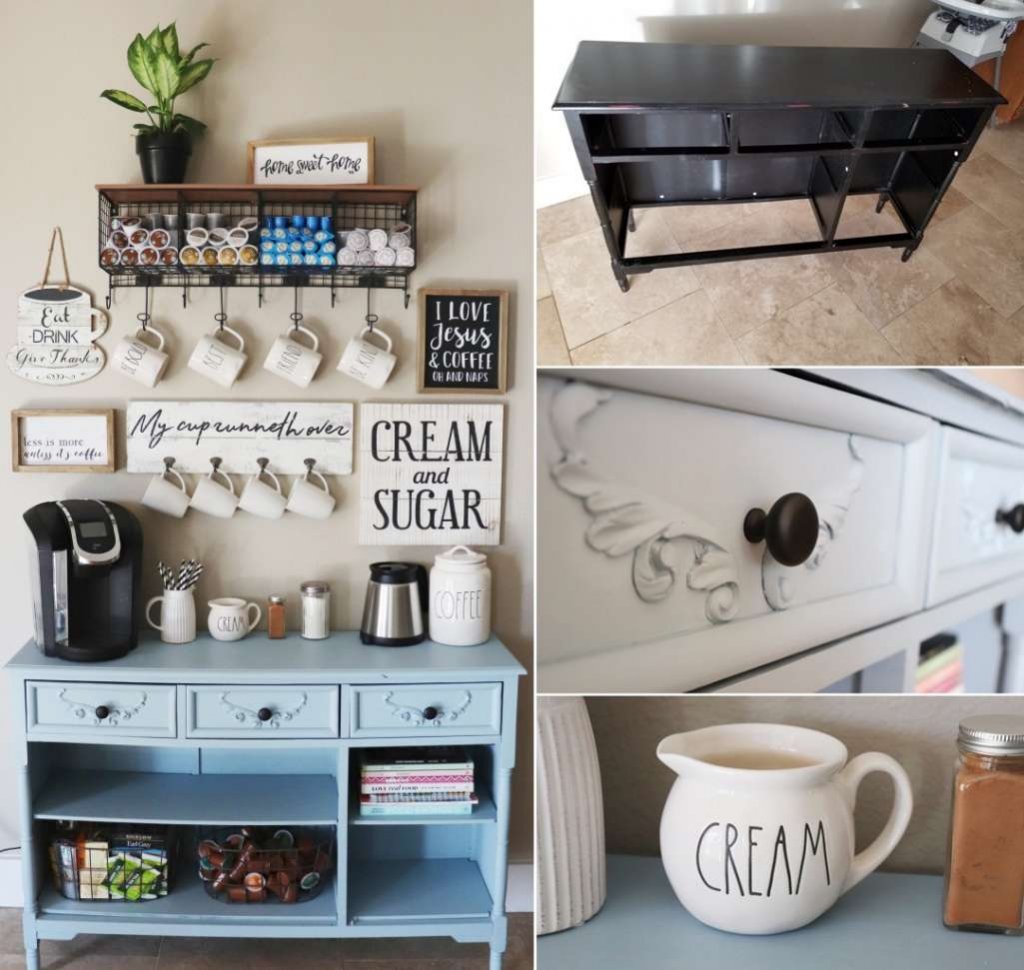 You can take out some of the drawers and leave some. In this way you can customize the dresser as a coffee station.
3. Repurpose a Cable Spool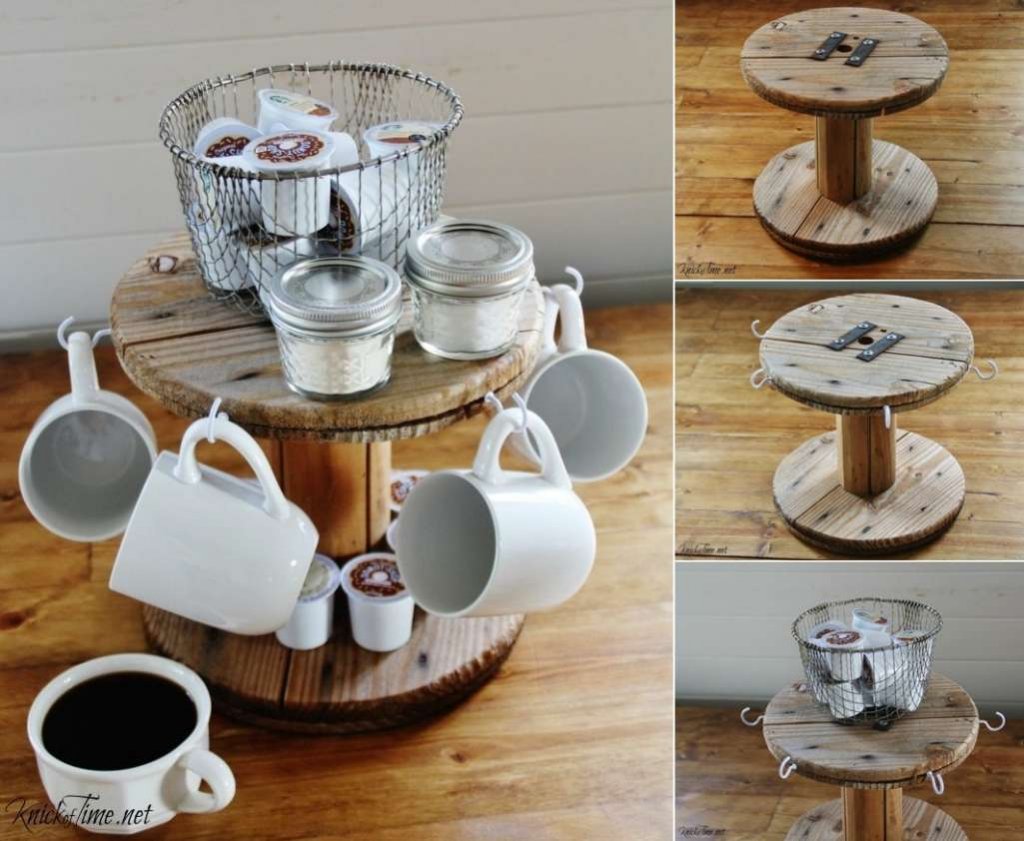 You might have seen giant cable spools being repurposed. But you can make a tiny table top coffee station with a smaller spool.
4. Create a Small Coffee Station from a Vintage Shelf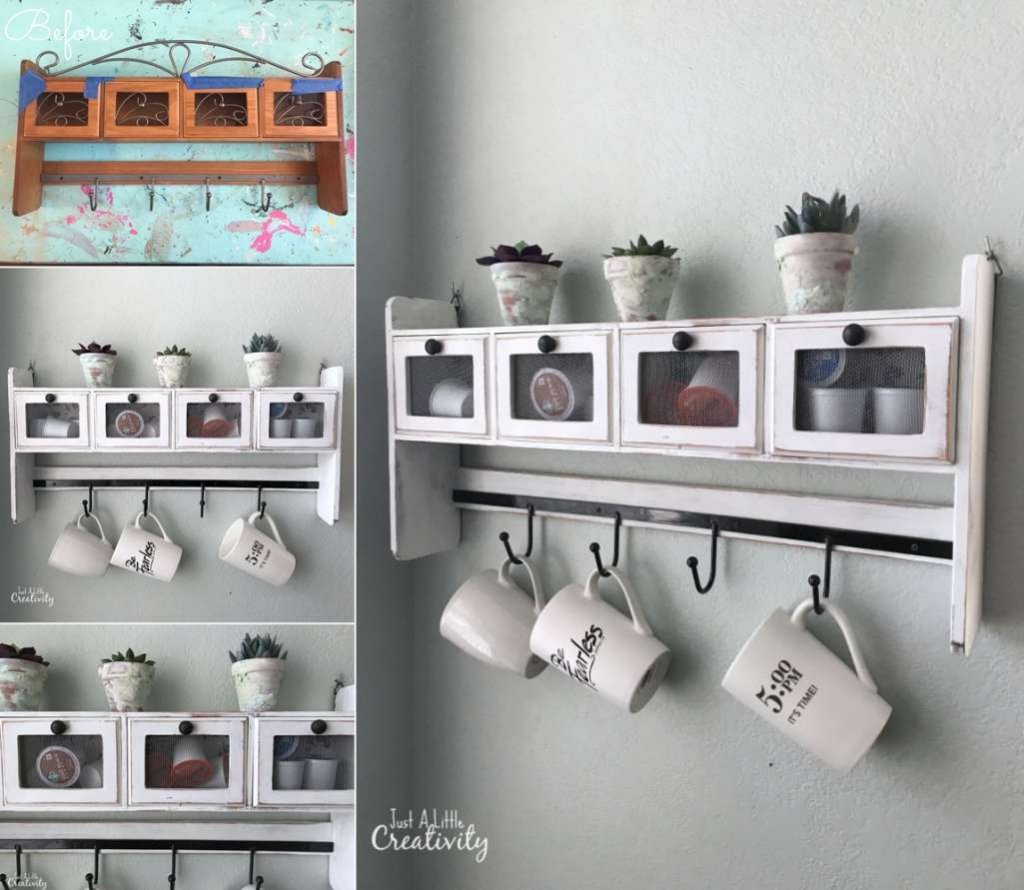 Some sanding and painting and you can transform an old shelf into a wall-mounted coffee bar.
5. Salvage an Old Hutch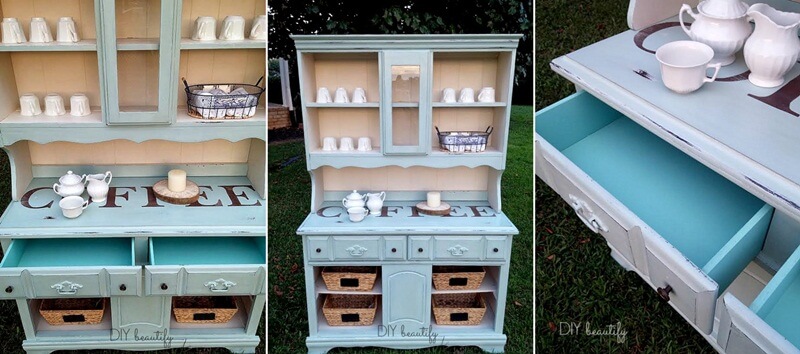 Paint the hutch in a cozy shade. And set your coffee station.
6. Repurpose an Old Drawer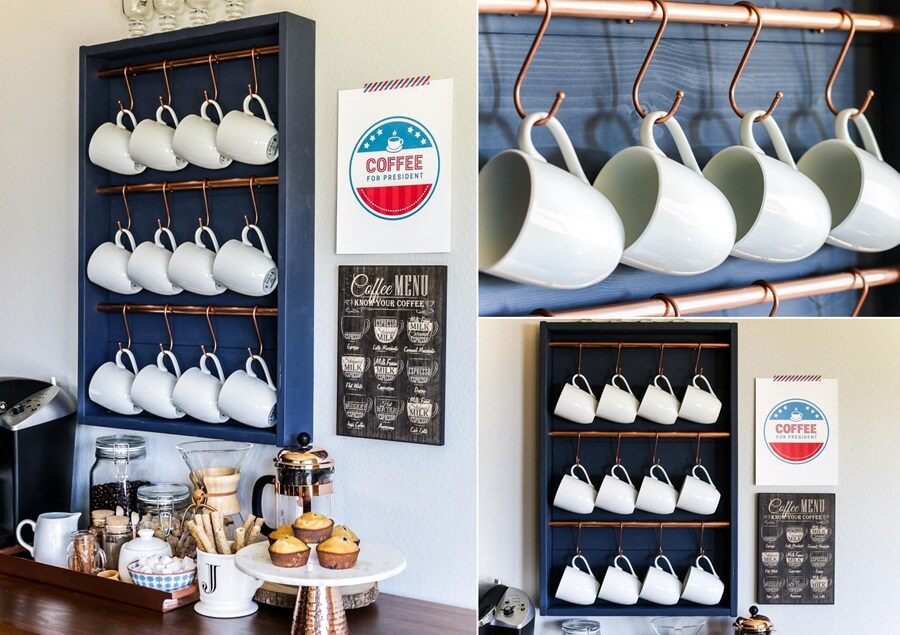 Fix pipes and hooks inside the drawer and make it a mug rack.
7. Repurpose a Door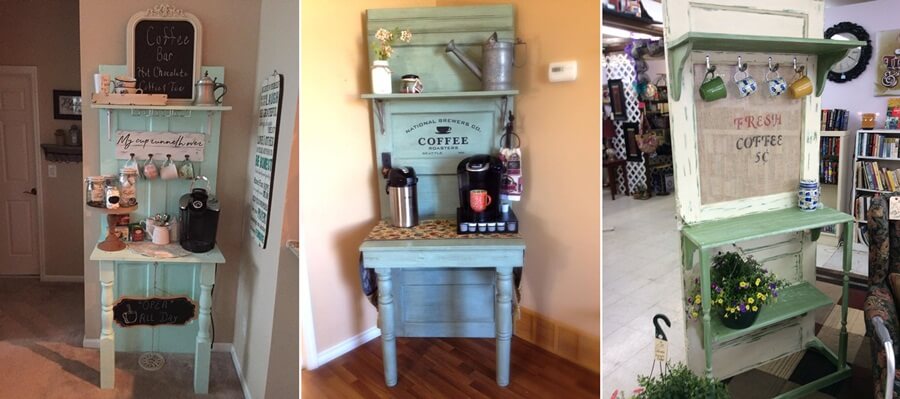 Attach shelves and old spindles to an old door.
8. Make a Small Coffee Station with a Wood Crate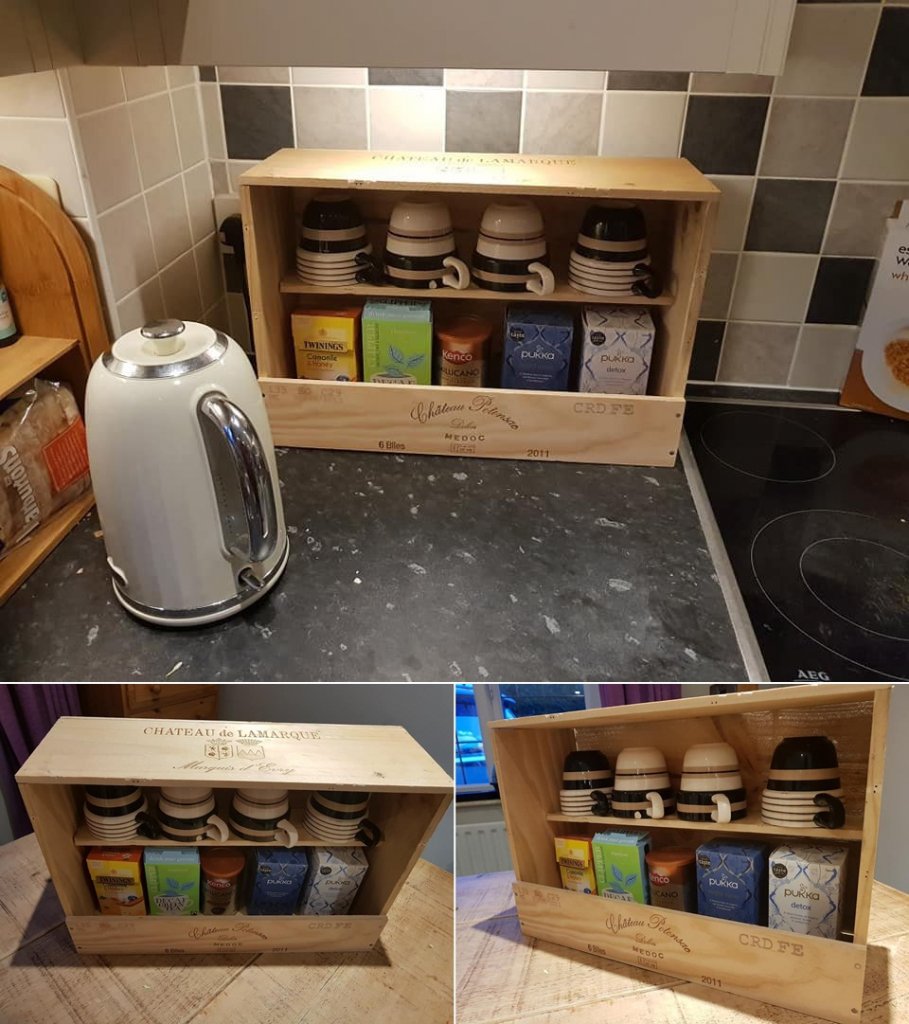 9. Repurpose an Old Cabinet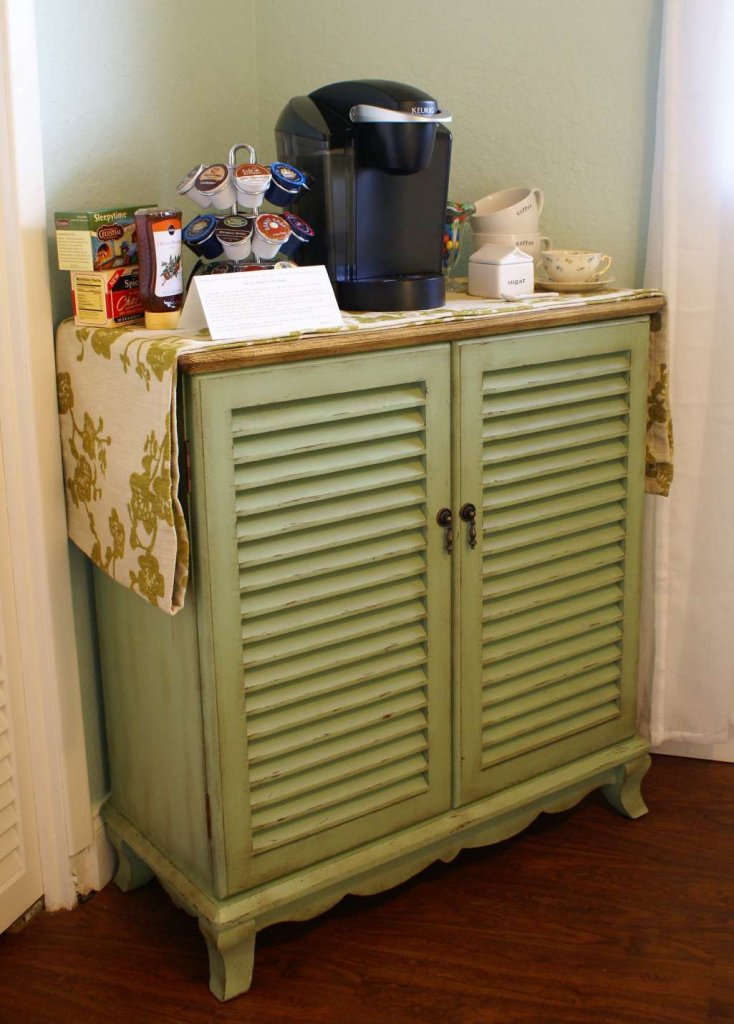 10. Make a Coffee Bar with a Tiered Tray