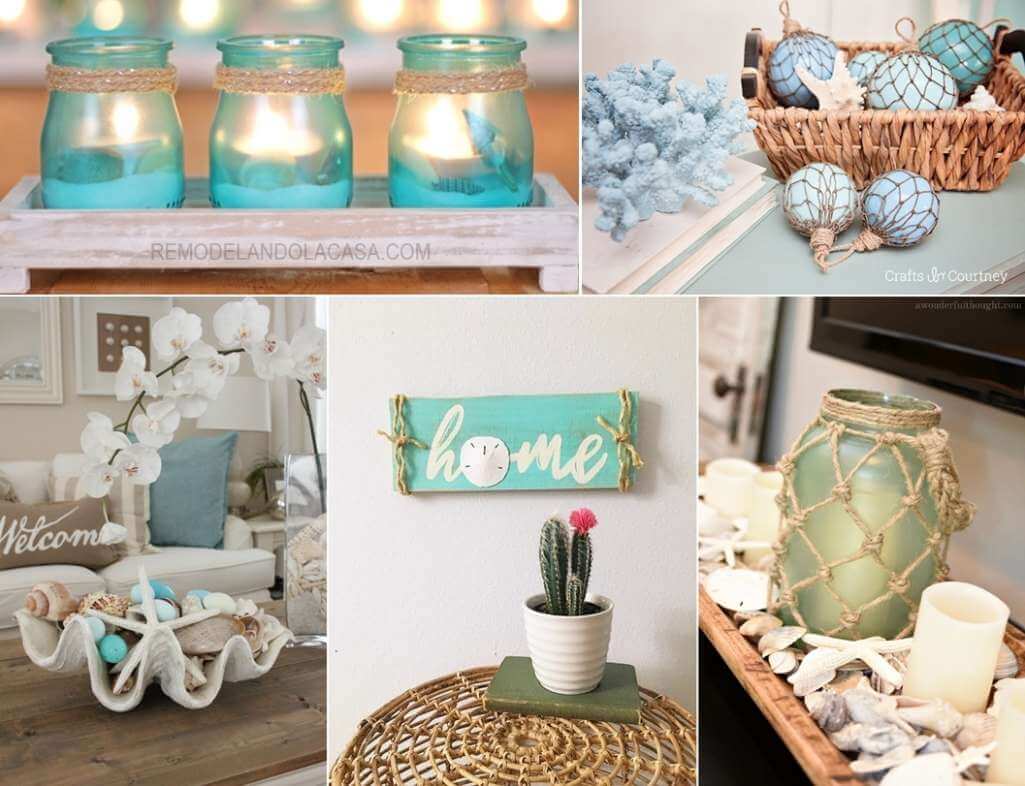 Here is the continuation of the coastal decor series we have started for you. We hope you will get tons of inspiration from this series, and you will design a home that will seem like a seaside house. So take a look at the ideas.
Spray Paint a Branch in Aqua Blue Color and Then Put It in a White Vase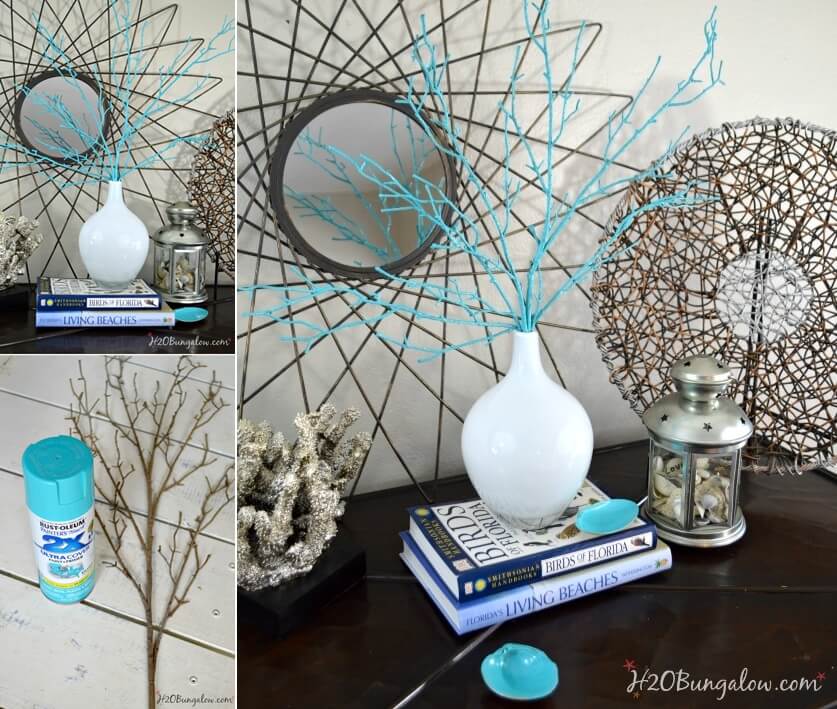 Make a Fishnet Around a Tinted Mason Jar with Jute Twine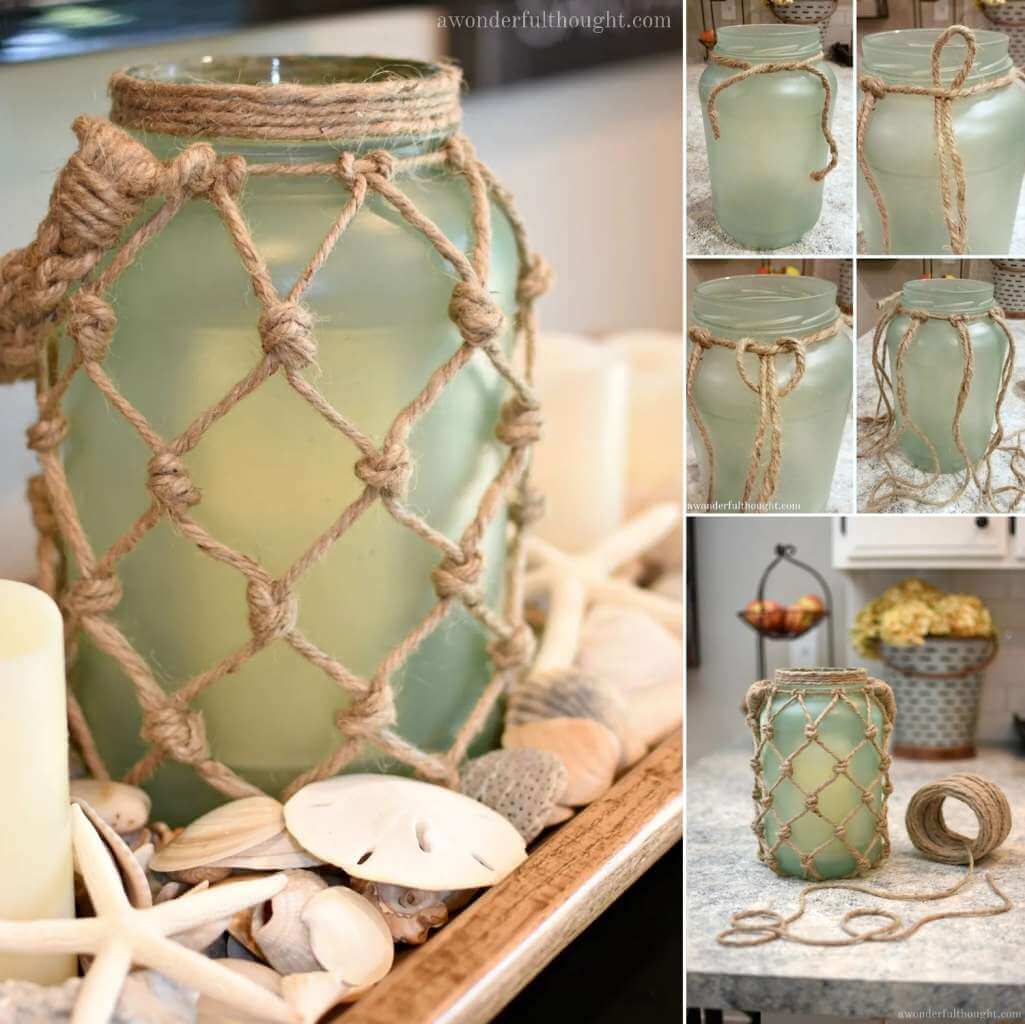 Make a Lighthouse with Painted Terracotta Pots and Solar Lamps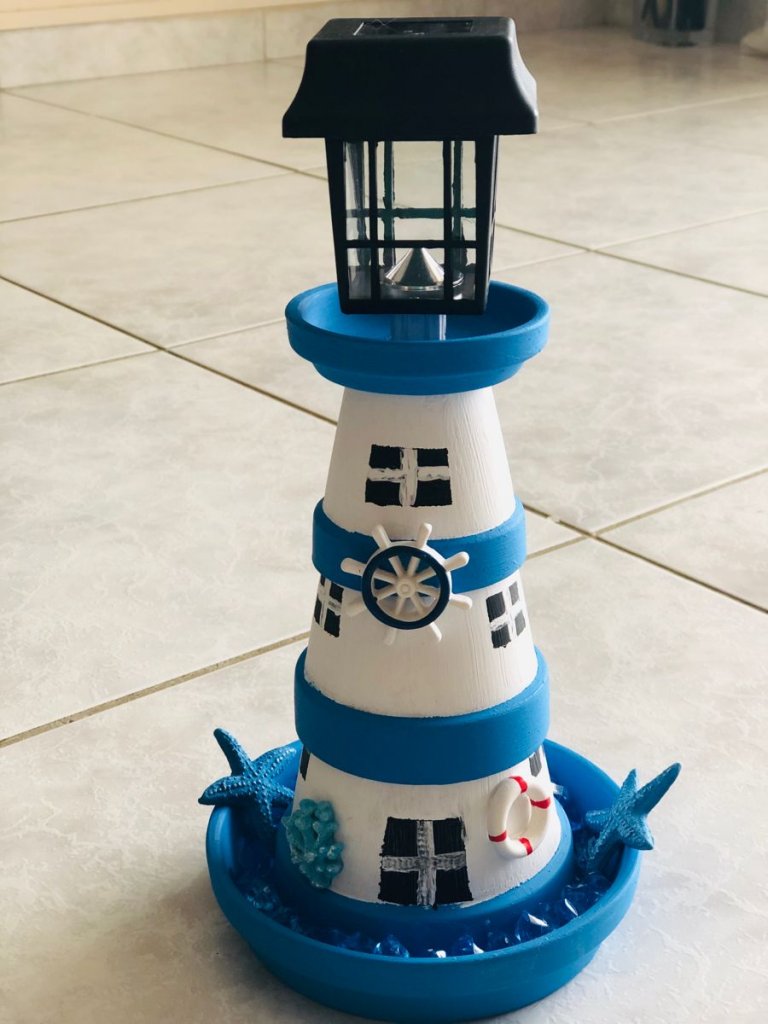 Make a Home Wood Sign and Add a Sand Dollar to It For The Coastal Vibe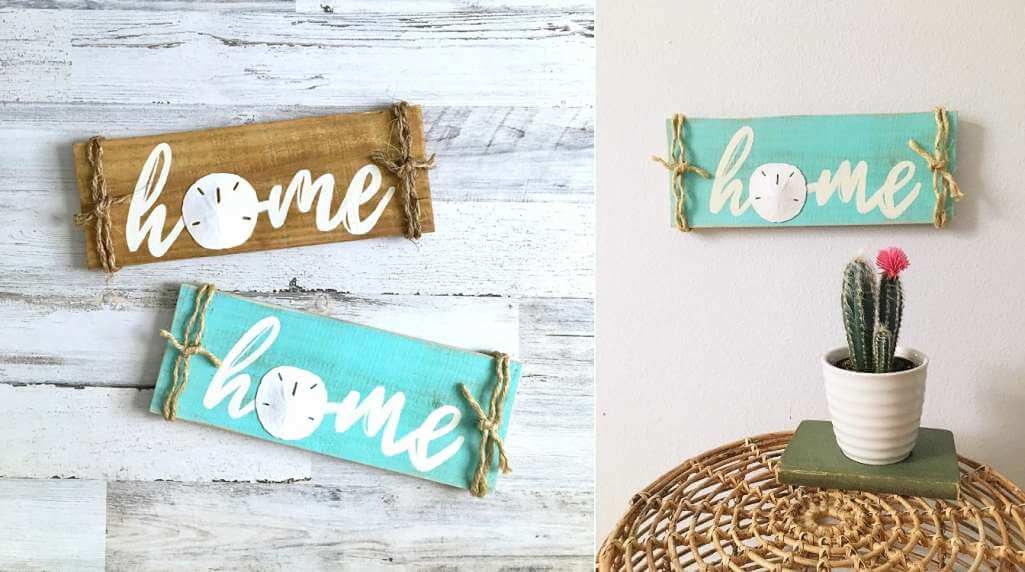 Make Nautical Candleholders in No Time by Wrapping Hurricane Vases with Chunky Rope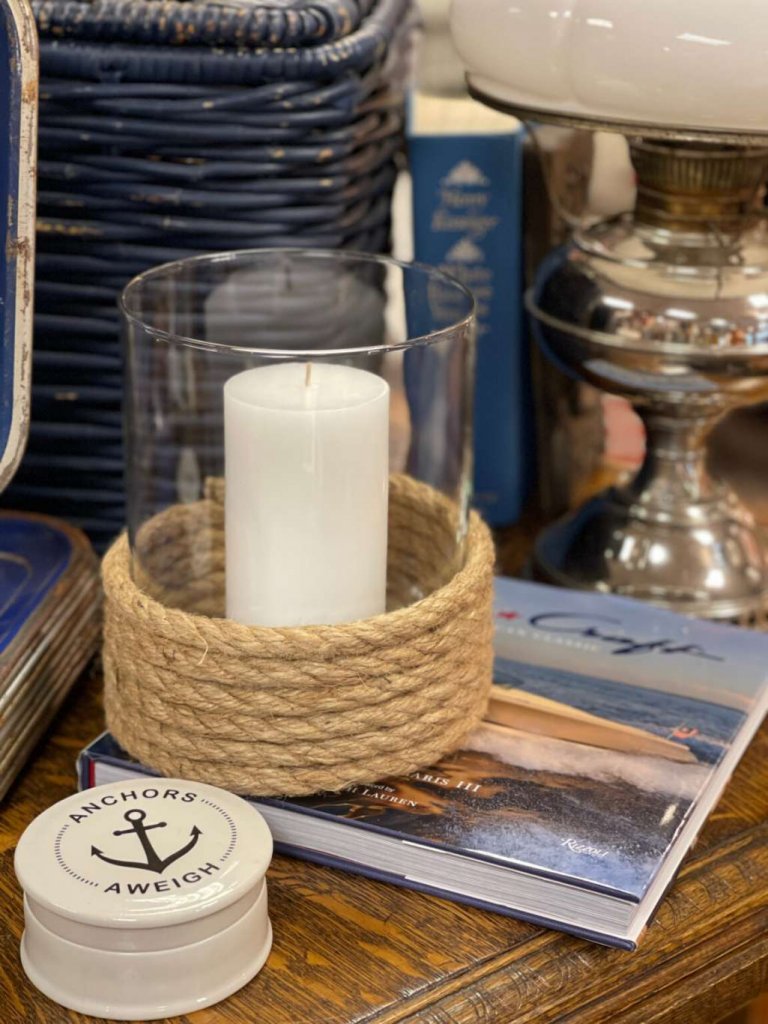 Make Monkey Fist Balls with Ropes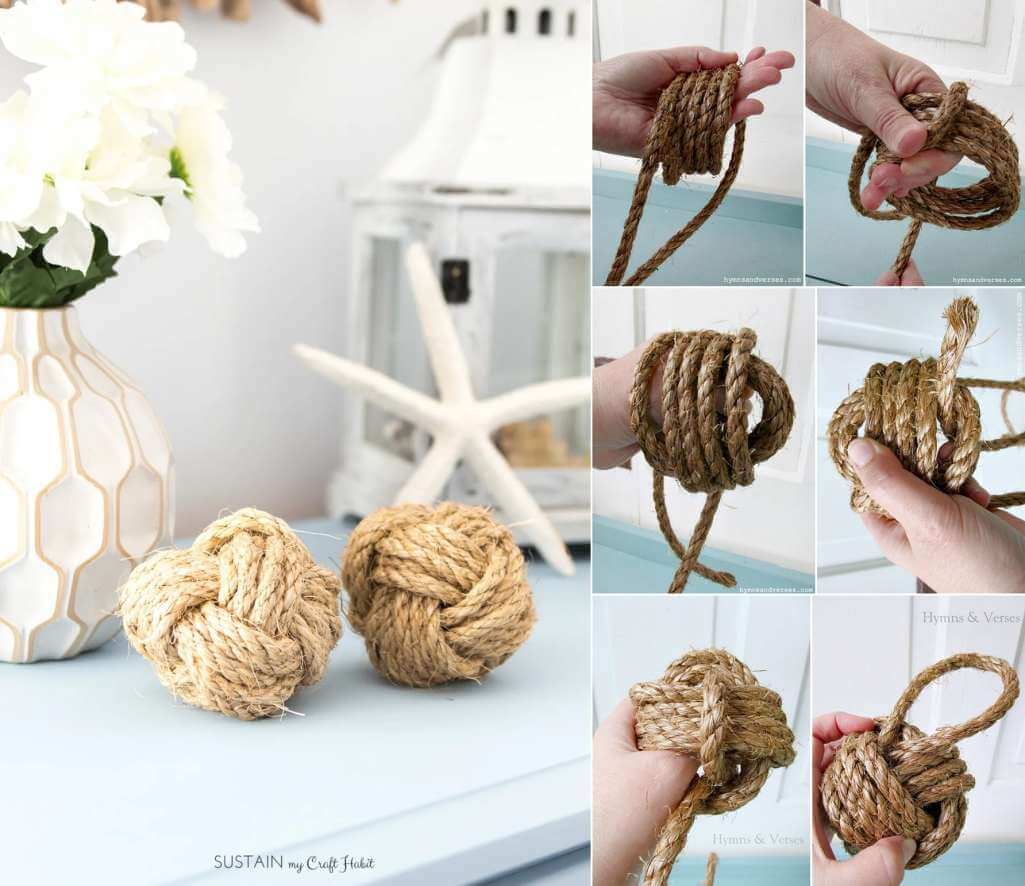 Monkey fists might seem a little intimidating to make at first, but with practice you will be able to make them easily.
Put a Collection of Seashells and Painted Eggs in a Large Seashell Over The Coffee Table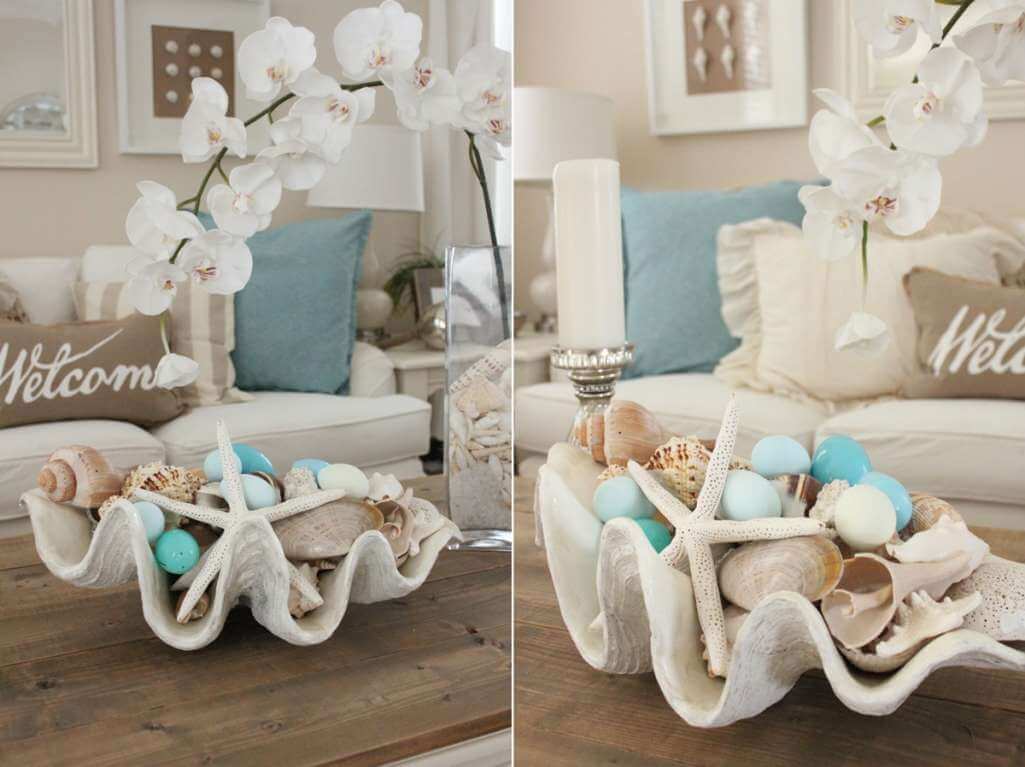 Make Candle Votives with Aqua Glass Tinting Spray Over Glass Jars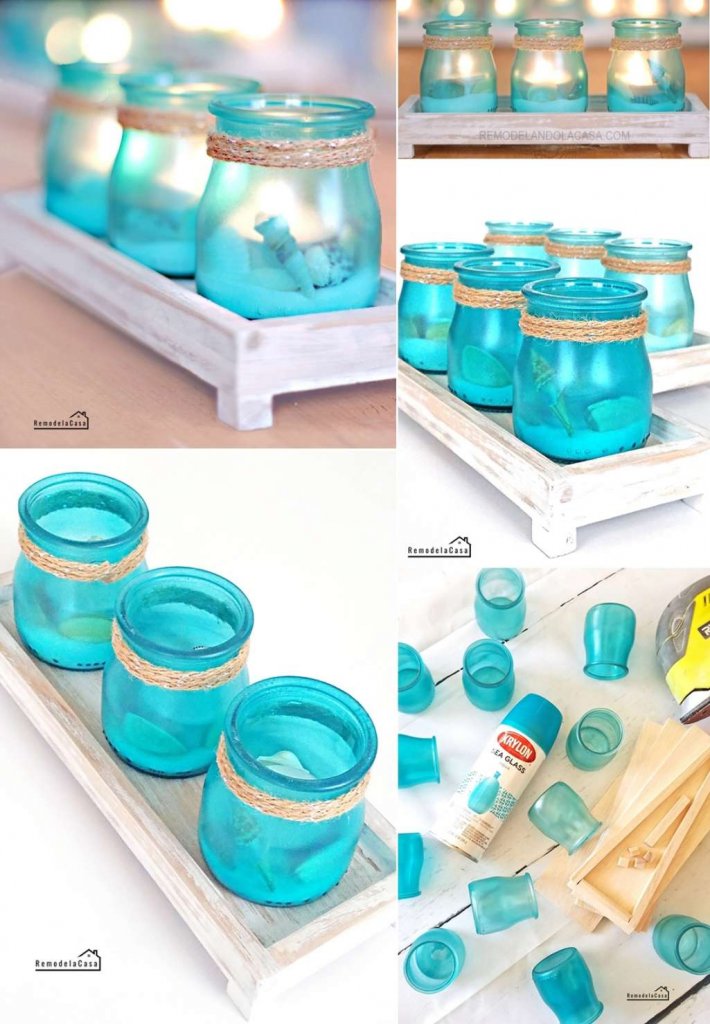 If You Love Travelling, You Can Collect Sand of Different Places and Display It in Glass Jars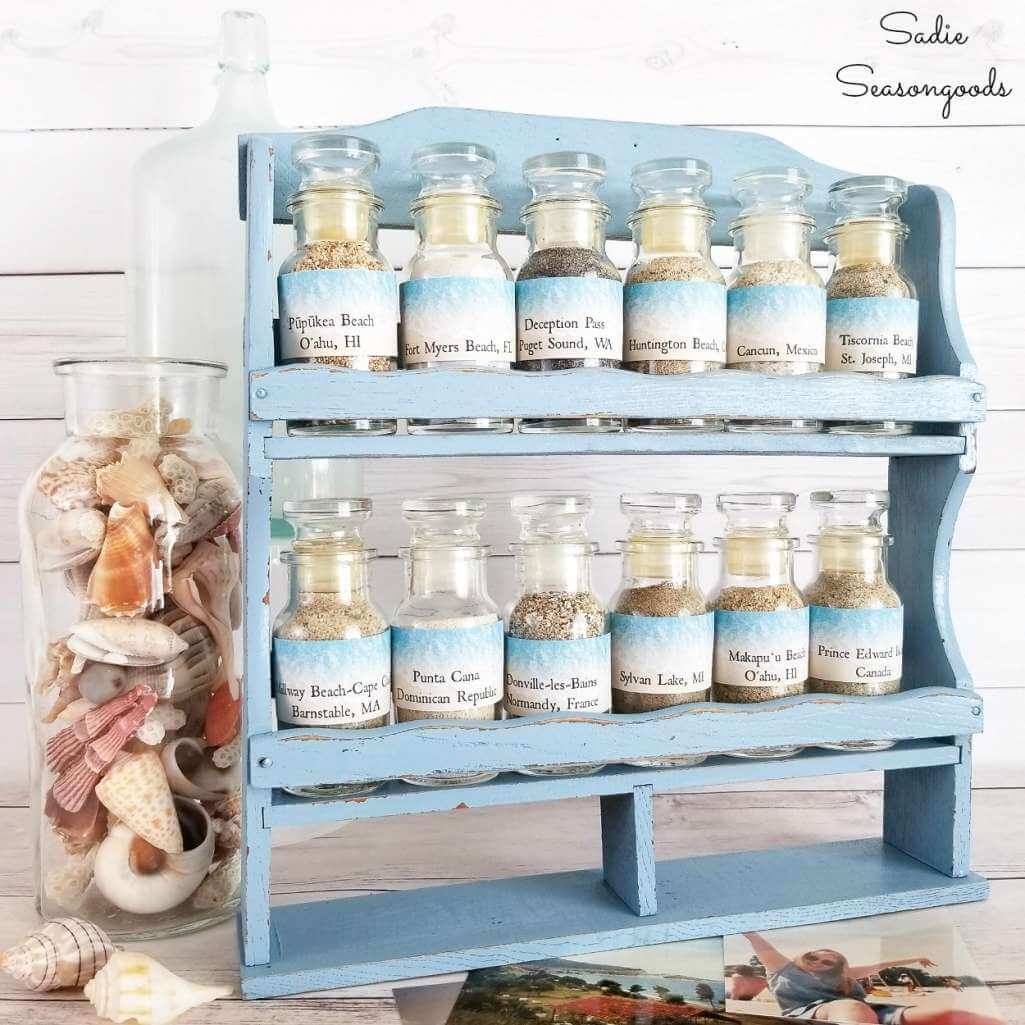 Make Faux Glass Floats with Painted Balls and Fishnet