Naturally, the baby's room should be filled with adorable and cute wall decorating in order the place can look ecstatic and lively. Child's room with plain walls is a dull and boring room, therefore the wall decoration for a baby's room is one fo the main priorities in the process of creating a baby room. You as a parent, surely feel eager to find the most creative and interesting wall decoration for your baby's room. So, we figured that out and find a super creative and really easy to make DIY project that will surely make your child's room amazing. Check out the project below!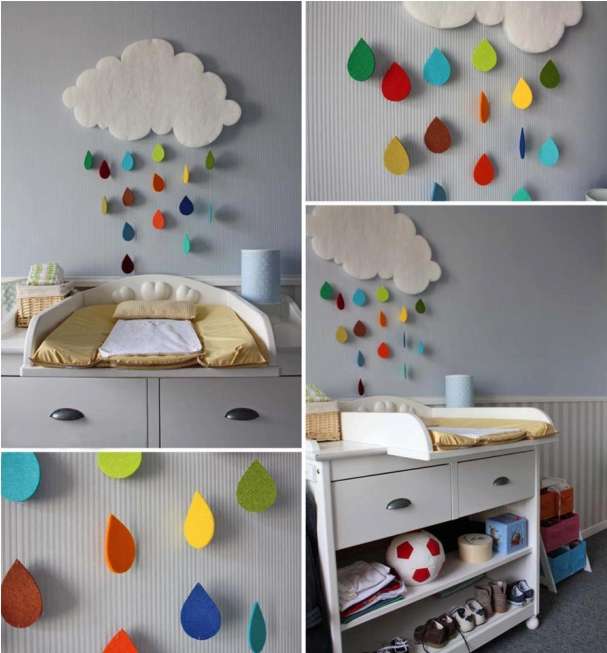 Image Source: Diy- Enthusiast
How adorable and cute right? This colorful rainy cloud will surely fill your baby's room with ecstatic and cheery ambiance. To learn how to make this project, check out the complete tutorial here.