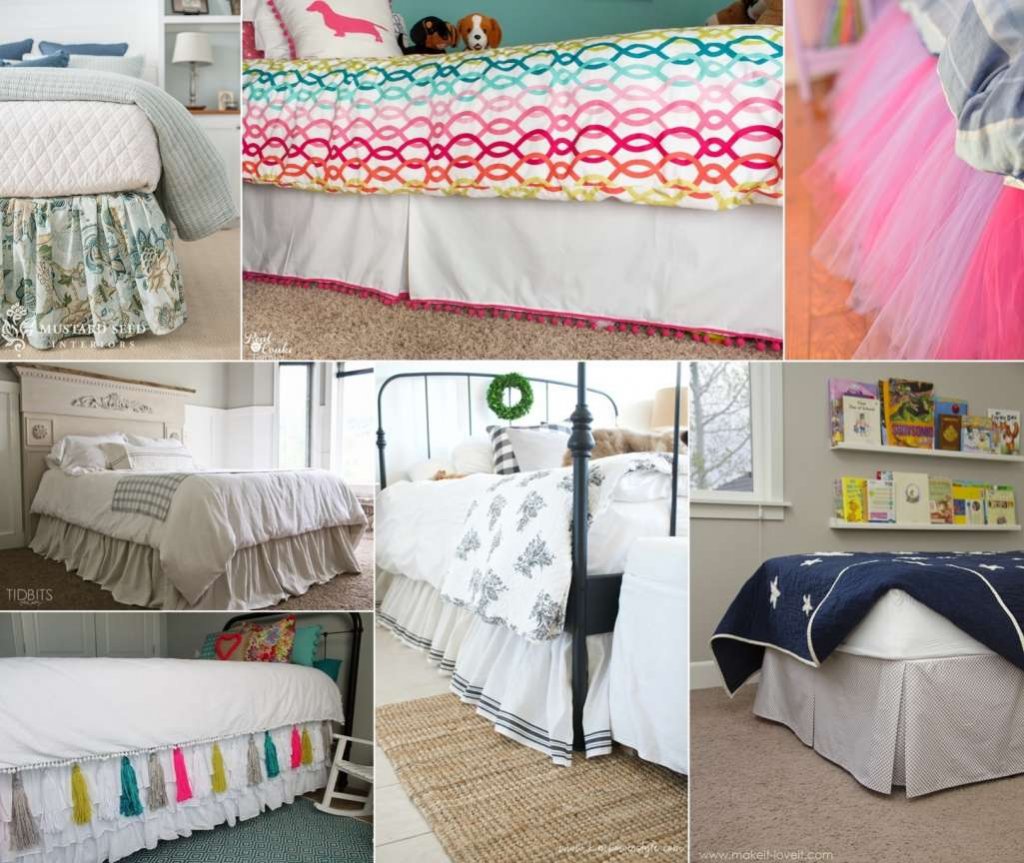 Bed skirts add charm to your bed. They can also serve another useful purpose. If you have a small bedroom, you can use a bed skirt to conceal any under the bed storage. So, here are some DIY bed skirt ideas.
1. A DIY Yarn Tassel Bed Skirt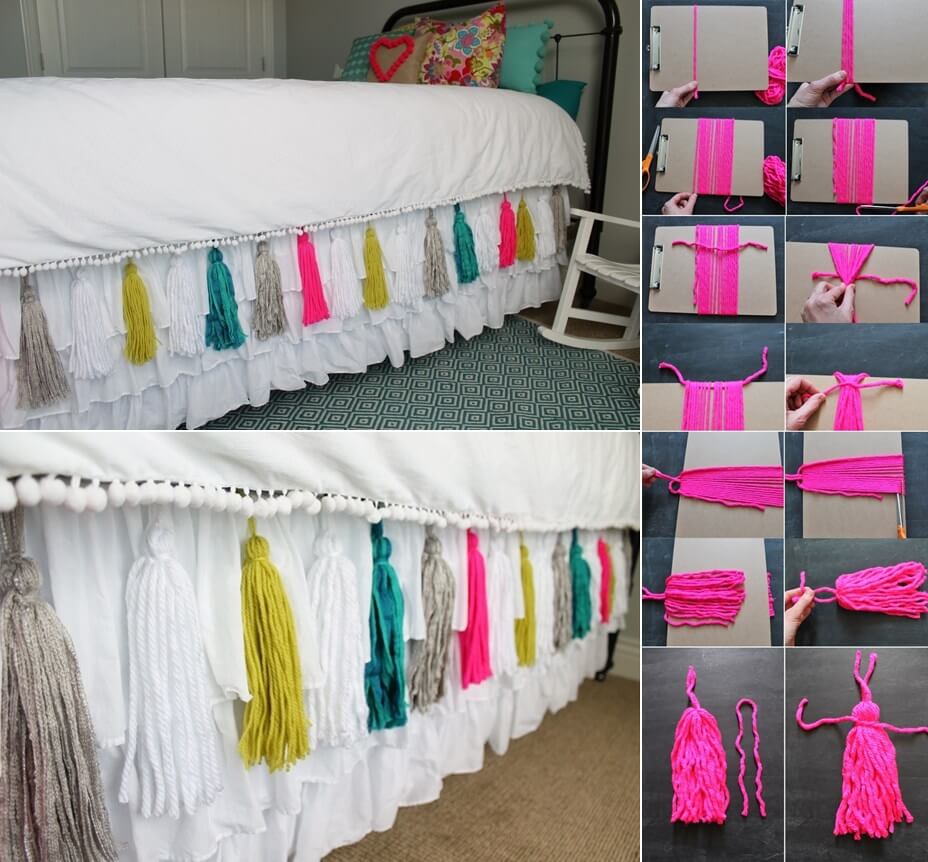 Collect yarn in fun colors. Make tassels as shown. And put them on a simple white bed skirt. If you put tassels on a ruffled bed skirt it will look more beautiful.
2. DIY Box Pleated Bed Skirt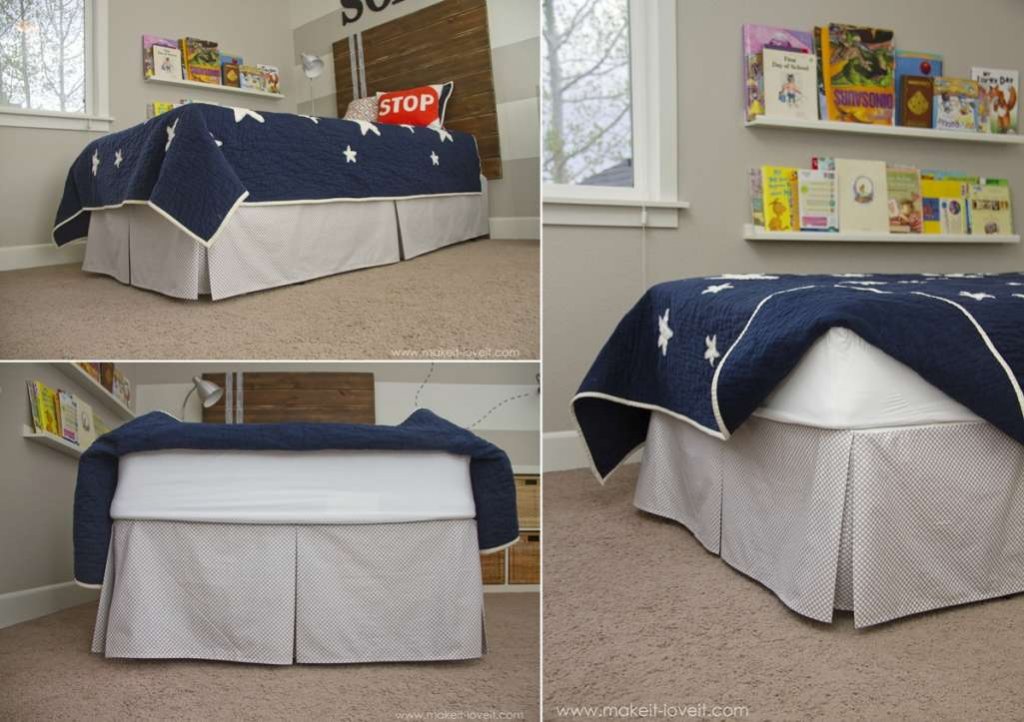 You might need to put some effort in measurement and then sewing pleats. But the result will be a bed that is like a hotel room.
3. A DIY Dropcloth Gathered Bed Skirt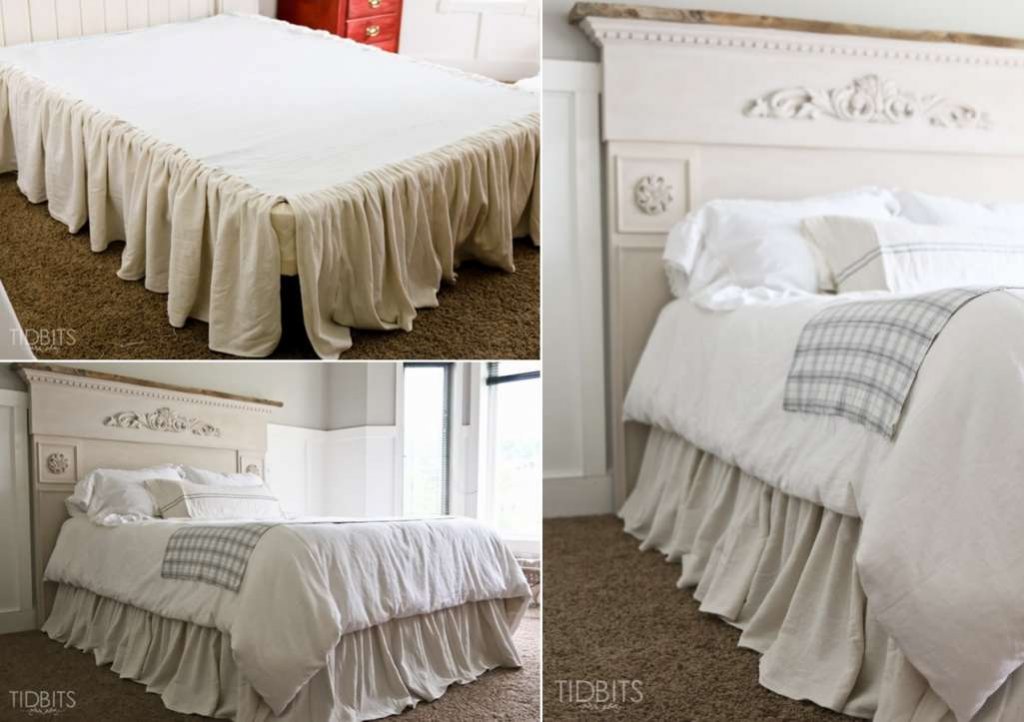 Dropcloth is durable and low cost. You can make a bed skirt with it.
4. A Velcro Bed Skirt with Fringe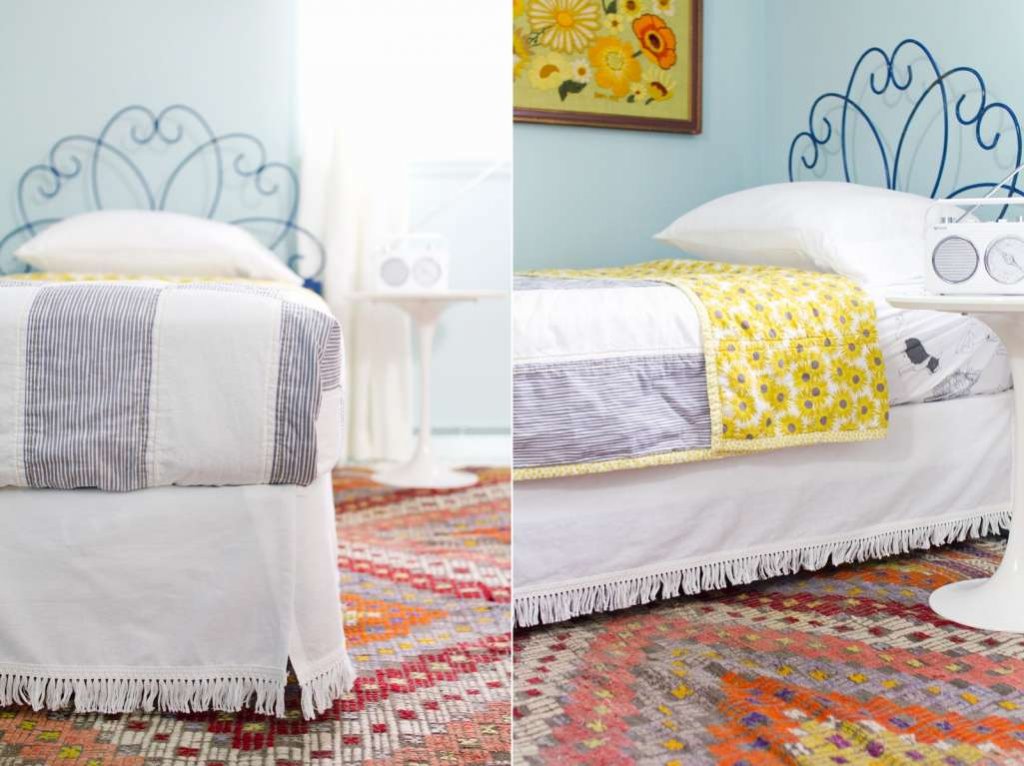 Sometimes bed frames are not so pleasing to look at. But you can hide them using a velcro bed skirt.
5. A Ribbon Bed Skirt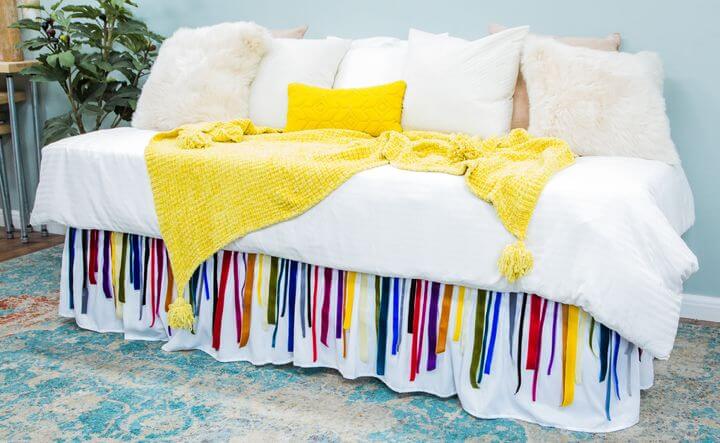 Your outdoor daybed can look fun with a colorful bed skirt. So make a white bed skirt. And spruce it up with colored ribbons.
6. A Tulle Bed Skirt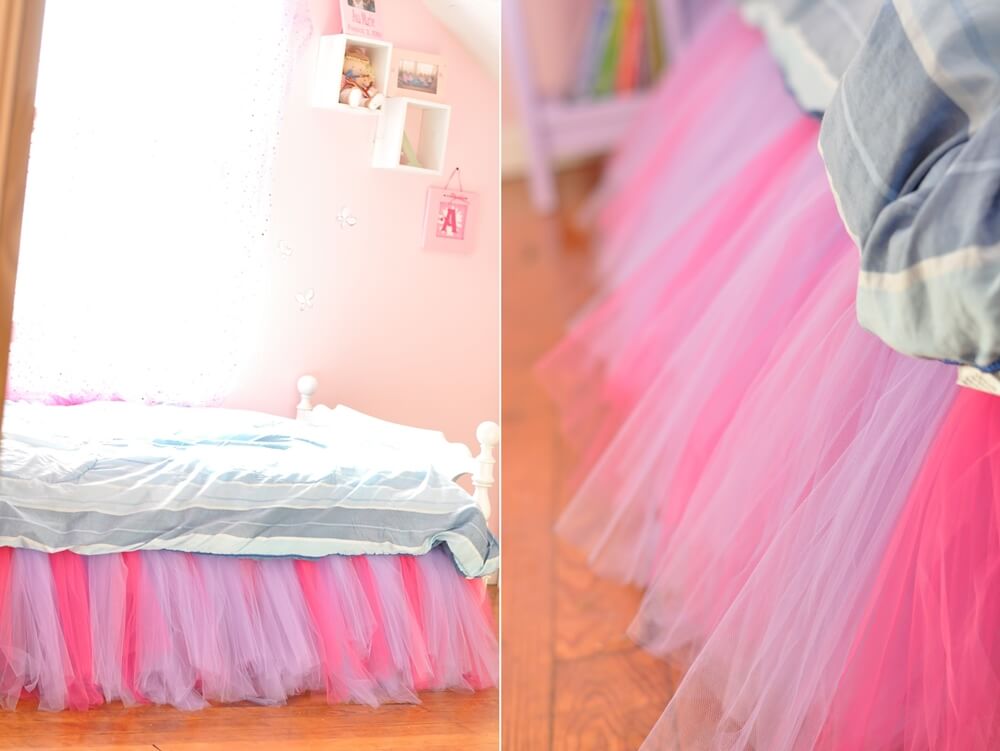 Fix a pipe along the frame of the bed. Use this pipe as a rod to tie tulle pieces to it. Make a skirt this way.
7. A Macrame Bed Skirt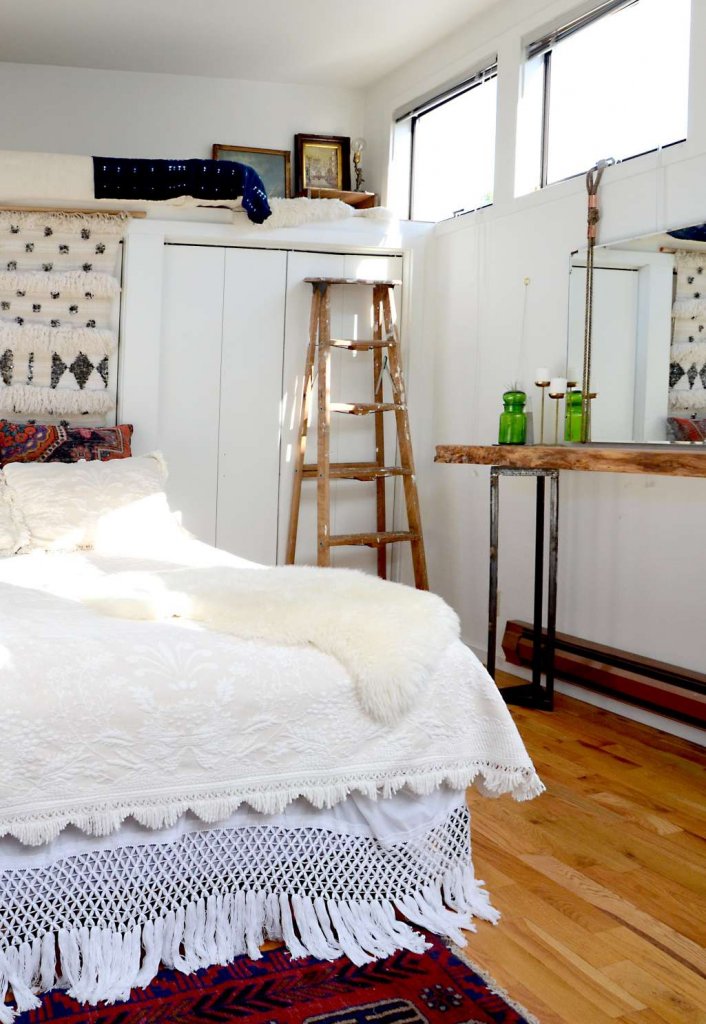 Give your bedroom Bohemian vibes with a macrame bed skirt.
8. No-Sew Ruffled Skirts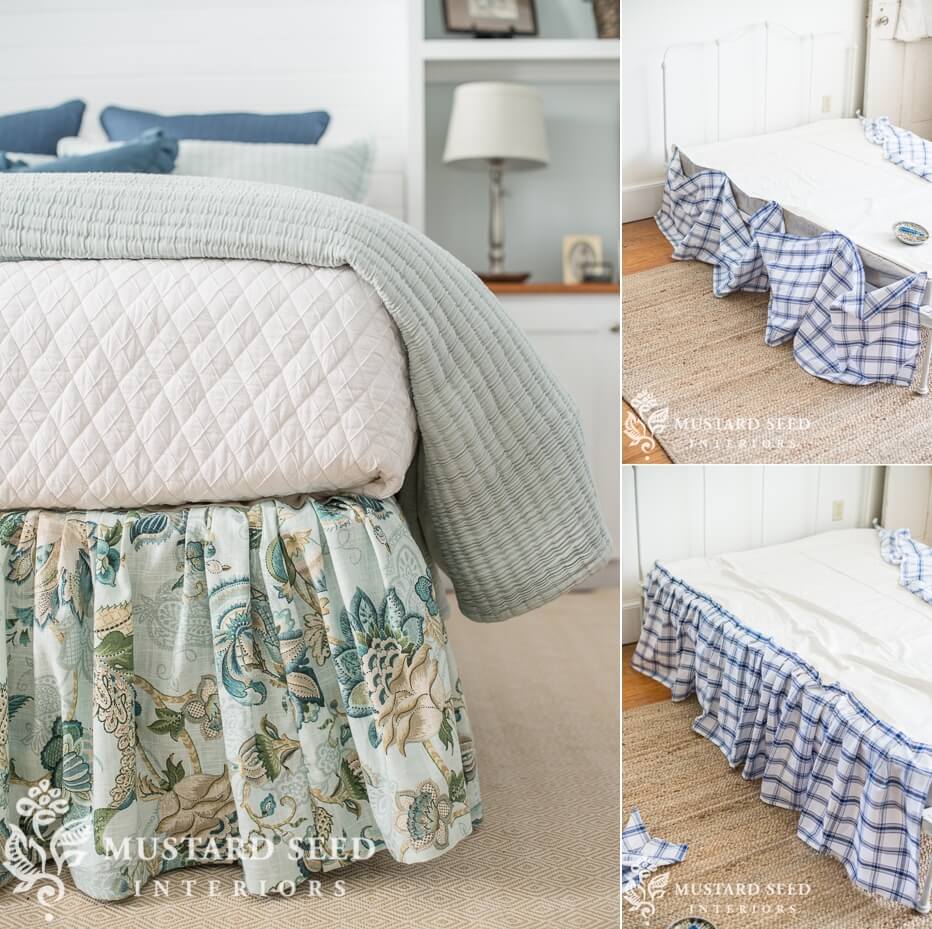 Choose any printed fabric. Bring it home and make a no-sew ruffled skirt with it.
9. A Tea Towel Bed Skirt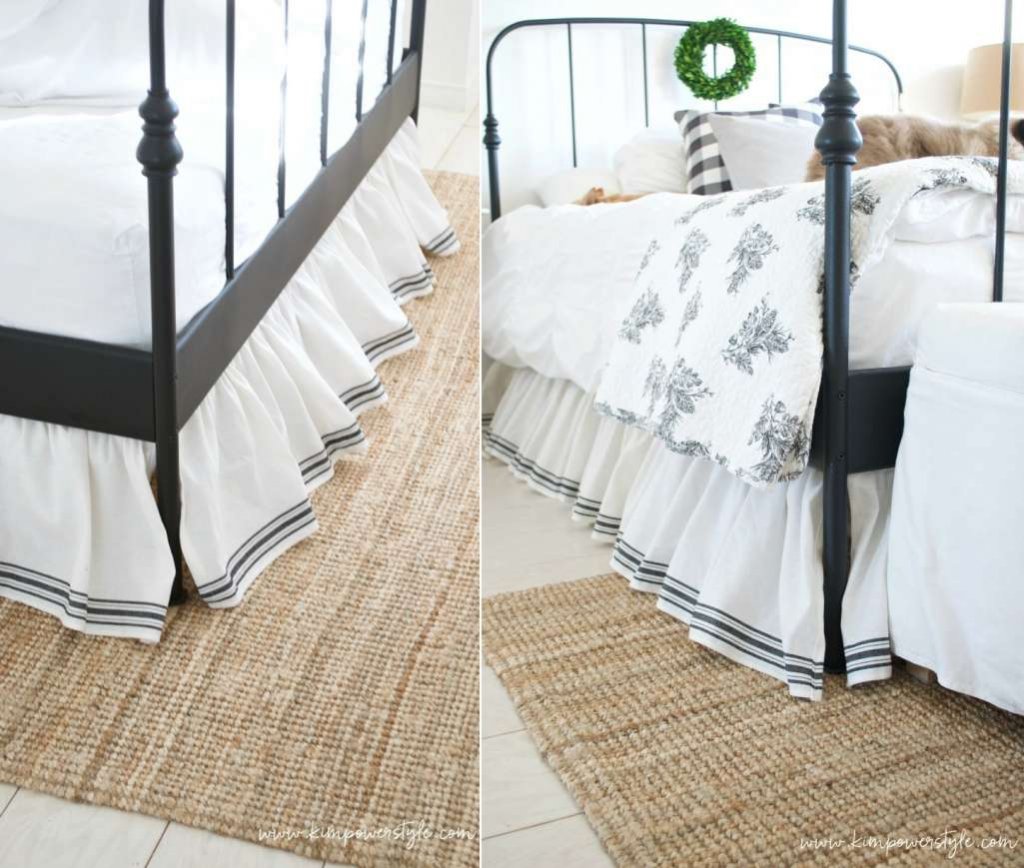 Combine and sew together some tea towels into a bed skirt.
10. A Pom Pom Trim Pleated Bed Skirt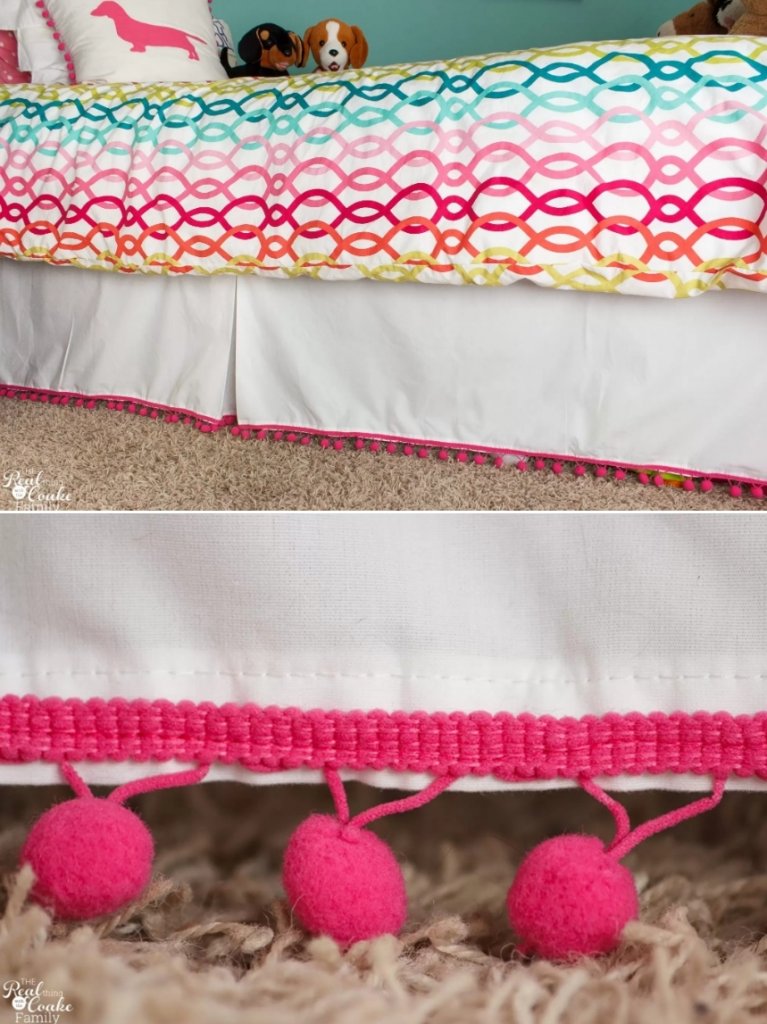 If your bed's skirt is plain white give it a life with a pom pom trim.