Art is the best way to improve the aesthetic of your home and provide your place with a creative and dazzling appearance.  And what is better than purchasing art, DIY Artwork.  We are going to  show you how can you create  a super imaginative advanced canvas art that will illuminate your home with light and creativity. The backlit canvas art is sophisticated way of merging art with illumination. So all you have to do is  check out the super easy guide that we have prepared for you and illuminate your  home with art.
The Needed supplies:
– Canvas 10×10
– Cardstok according to the size of the canvas
– Christmas lights
-Stamps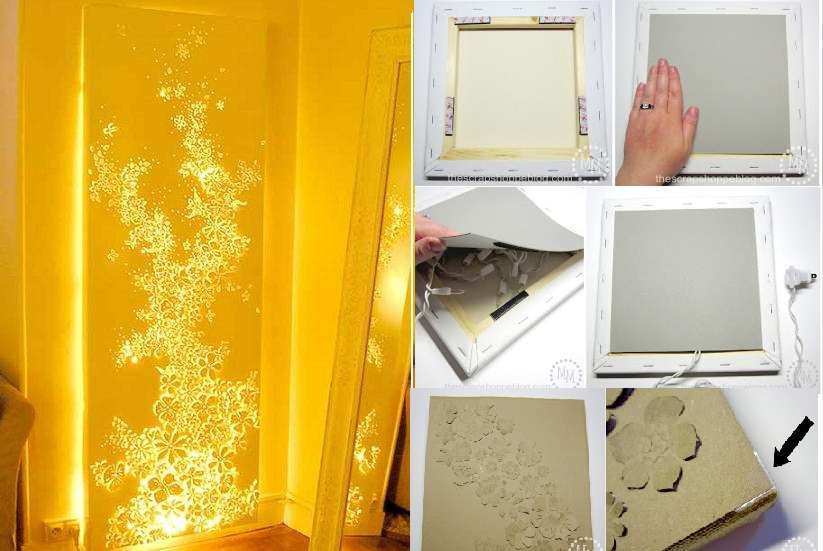 Image Source:  Thescrapeshopblog
This  backlit canvas art is really easy to make and will surely add a creative and beautiful accent in your home. To learn how to make this super creative art you should check the entire and detail tutorial. Have fun making this super easy and creative artwork and beautify your home with art.