Having a deceased can be a hard time for most people, especially if you had a close bond. This is a time of sorrow and grieving for most people, which makes it hard for people to handle the plans of the burial. There are ways you can use to get rid of the body. The most common one is burying and cremation. In this case, cremation urns are containers used to keep the remains of the deceased. Having a good display for the urn is recommended since they vary differently depending on your preference. Here are four tips for displaying a cremation urn: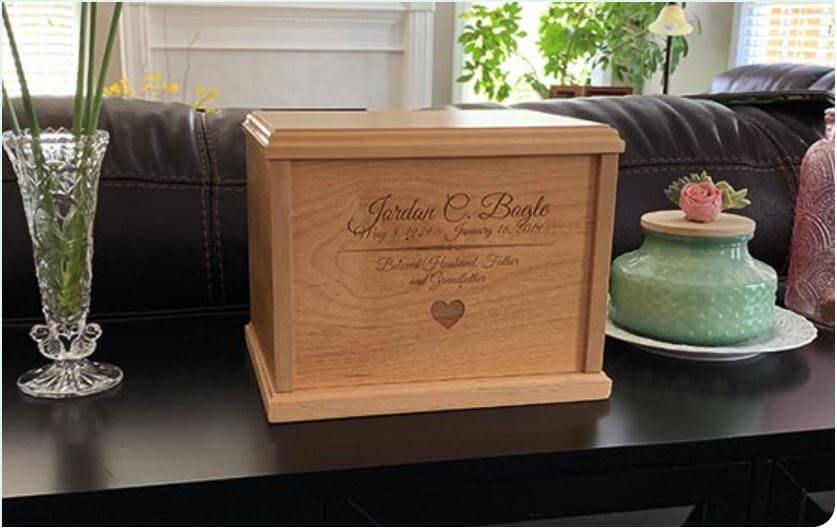 1) Personalized Design
A cremation urn is very important to the people who are left behind. It gives them good memories and makes them feel close to the lost one. This way, giving it a good style would be beneficial to add more connection to the deceased. For you to gain ideas of cremation urns that you would like, visit Green Meadow Memorials to get a quick review of their well-designed urns. In this case, you are required to know what the deceased likes so that you can reflect his or her interest on the urn. For instance, you can put a design of an animal for a better display.
2) A Photo Next To the Urn
The main aim of a cremation urn is to ensure that you can still hold on to the memory of your loved one. This helps you to accept the situation more clearly. Placing a photo next to the cremation urn would be a great idea since you can relate to it more openly. This also helps visitors have an understanding of why you have a cremation urn on your mantle on display. This will avoid awkward conversations about the piece if someone was to ask about it. Plus, it is nice to have a photo on your mantle as a way to always remember the loved one whom you miss so much.
3) Columbarium Niche
Giving your loved one a warm sendoff is very important since it helps you cope with grieve. In most cases, people prefer getting rid of the deceased belongings to clear the memories. If you are not interested in this, you can come up with a columbarium niche. This is a place meant to store the remains of a deceased person. Here you can display your cremation urn together with other essentials that they loved. You can have a columbarium niche in the shelf or a specific structure either outdoors or indoors.
4) Door Entrance
Keeping your deceased as close and visible to you is very important to maintain the connection. This way, you have a good location that you can display your cremation urn. This depends on how you want to view it and how regular. In this case, the entrance would be a good idea. If you are an outgoing person, or you get visitors occasionally, it would help you hold the memories. To achieve this, make sure it is in a safe place, especially if you are using a ceramic cremation urn. You also require using a good design on the urn.