For centuries,  dining  is  a special event where you gathered with family or guest and have a pleasant time while eating meals and have a relaxing time, and the setting of the dining room is a matter of class. In the past, the dining room was an indicator of  how the class of the house and the hosts. Nowadays, owning a flamboyant dining room is not a necessary, since we live in a dynamic time where you most often are standing while eating, in order to finish sooner. But anyway, if you respect the routine of having a meal, then you ought to have a nice and elegant dining room. Check  the list of how a classy and chic dining room should look like.
1.Shabby Chic Dining Room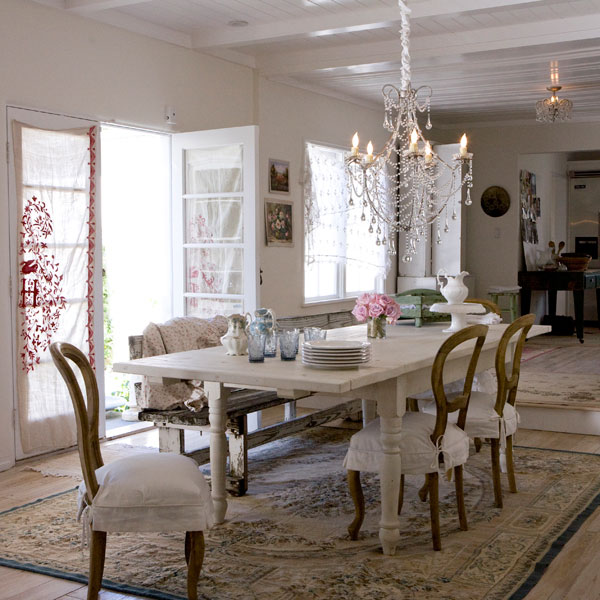 Image Source:Interioholic
The natural and airy ambiance in this dining room is just outstanding. The rusting furniture in combination with the flamboyant chandelier and prevalence of whiter shade is creating a super classy ambient in this dining room.
2.Classy White Dining Room Design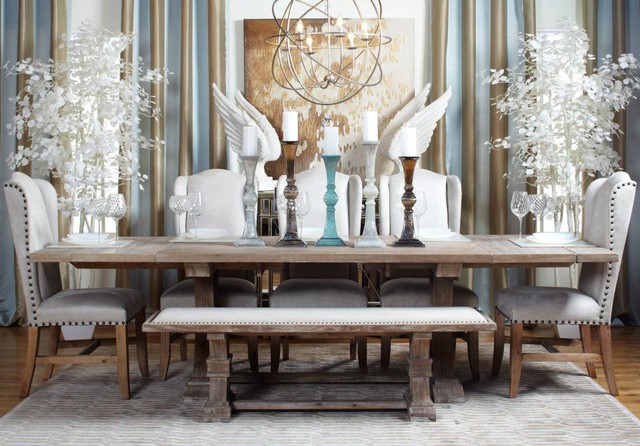 Image Source:Houzz
By the first look at this dining room, you can notice how its so smart and decorated with such a distinctive and precise taste. Really classy and unique dining room.
3.Formal and Elegant Dining Room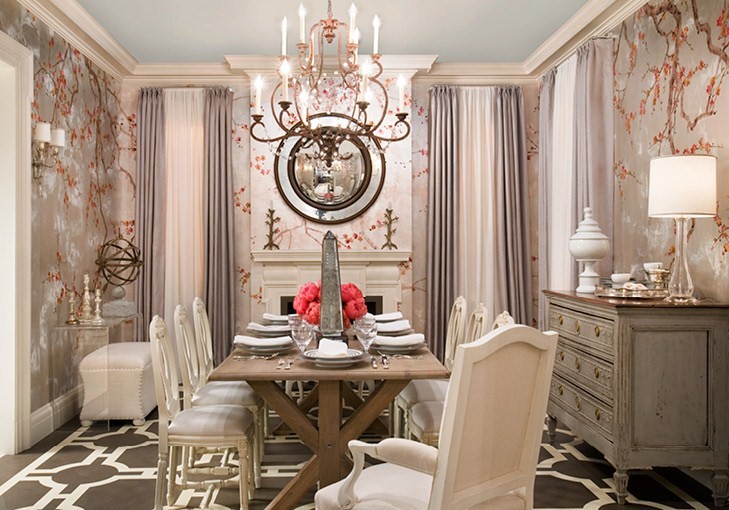 Image Source:Blog.blmtn
Well this is a luxurious and super classy dining room. The cherry tree wallpaper adds a gentle and elegant scent into the sharp luxury of this dining room.
4.Fabolous Chic Dining Room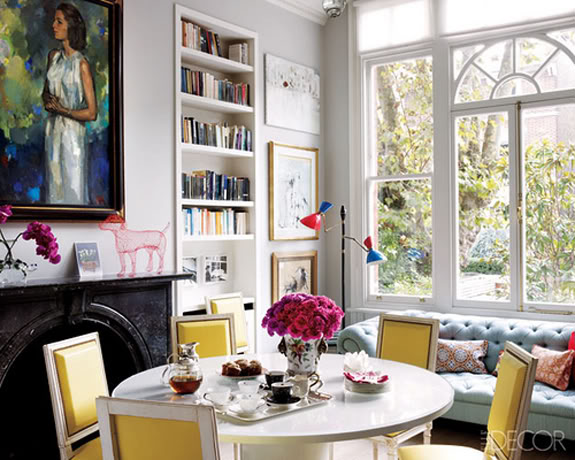 Image Source:LittleGreenNotebook
The colors in this dining room are matched so perfectly that you can sense the chic and classy ambiance that is prevailing in this dining room.
5.Rustic Chic Dining Room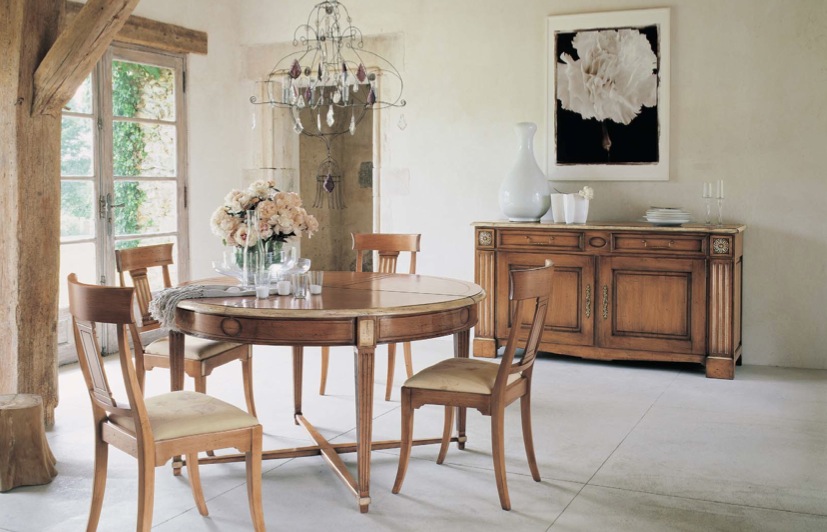 The rustic scent and natural ambiance in combination with the classy chandelier creates the perfect balance in this  natural and chic dining room.
6.Antique Classy Dining Room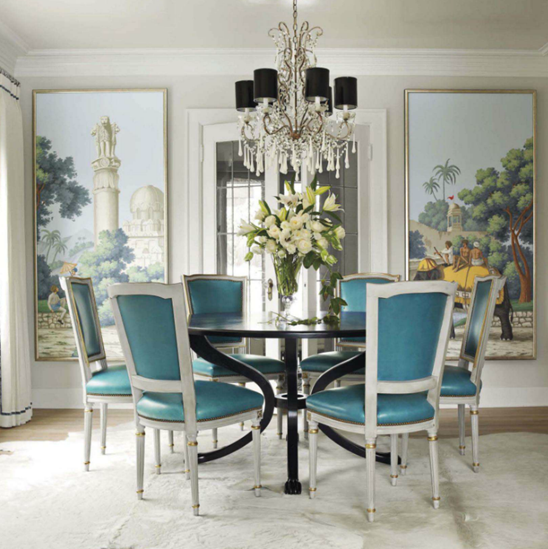 Image Source: Paloma81
With an antique charm and contemporary chandelier this place deserve the title Super Chic Dining Room.
7.Casual Chic DIning Room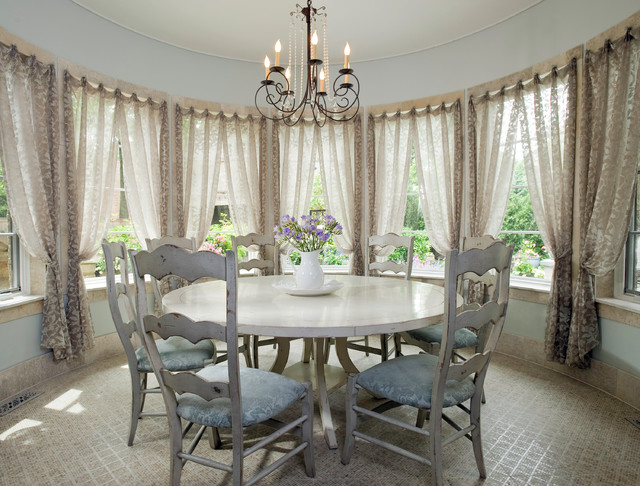 Image Source: Houzz
Here is another example with a rustic furniture in combination with a chic chandelier.