Give your child's room a totally peachy look by placing desk beds in their room. These are the most modern bunk beds for juniors who can be encouraged to work on these exciting desks accompanying bunk beds. Here are some desk beds that are going to make your kids thrilled to bits…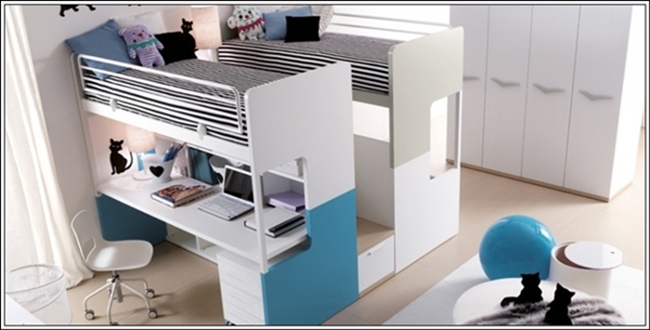 Via: Doimo Cityline
1. DOIMO CITYLINE
This is a remarkable bunk bed with two single beds at the same storey ad under these there is a study desk.This bed will be a good choice for little boys room.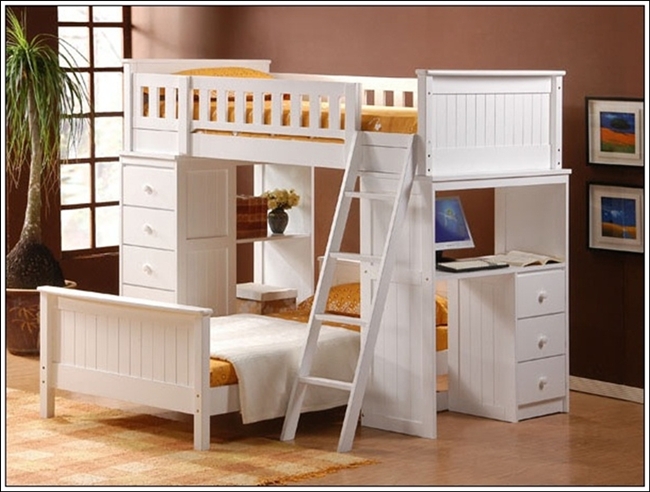 Via: e Furniture House
2. e Furniture House
This is such a sublime bed with pure white finish.It has two beds who are criss cross in direction and a ladder is provided to reach the upper deck of the bed.At the side there is a work desk.Moreover it has drawer chests at two sides, one with study desk and the other at the opposite side of the lower bed.Its cost is $1,400.67.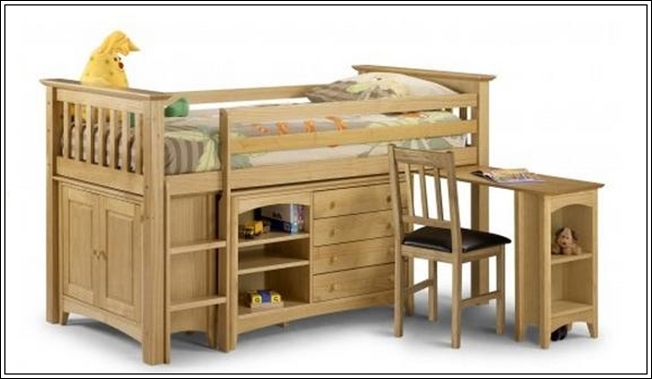 Via: Julian – Bowen
3. Julian Bowen
This bed is full of wonders.It has a slide out table, 4 drawers, a book shelf and a small wardrobe at its side and of course a bunk bed at the top.In other words this bed can be your child's world.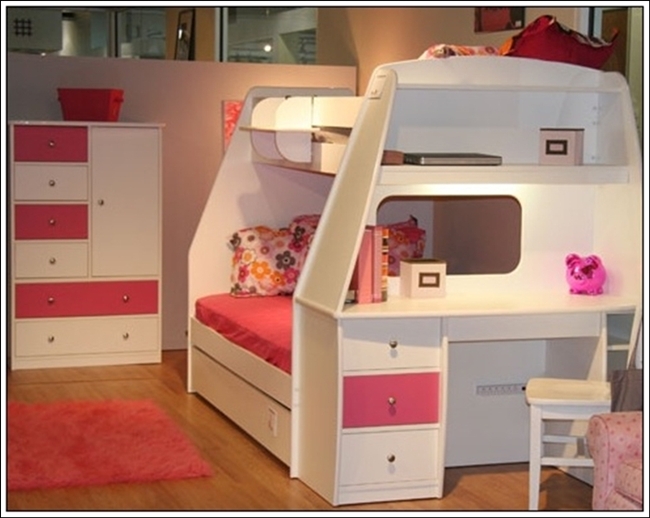 Via: Berg Furniure
4. BERG Furniture
This bed with its mesmerizing up-to-date look will look good in both a girl's or a boy's bedroom as white is a neutral colour.Not only it serves this purpose but also it will come out stunningly well when you will combine it with coloured bedding and walls of the room.It is a twin bunk bed with a desk and drawers at sides and an additional roomy drawer at the base of the bed.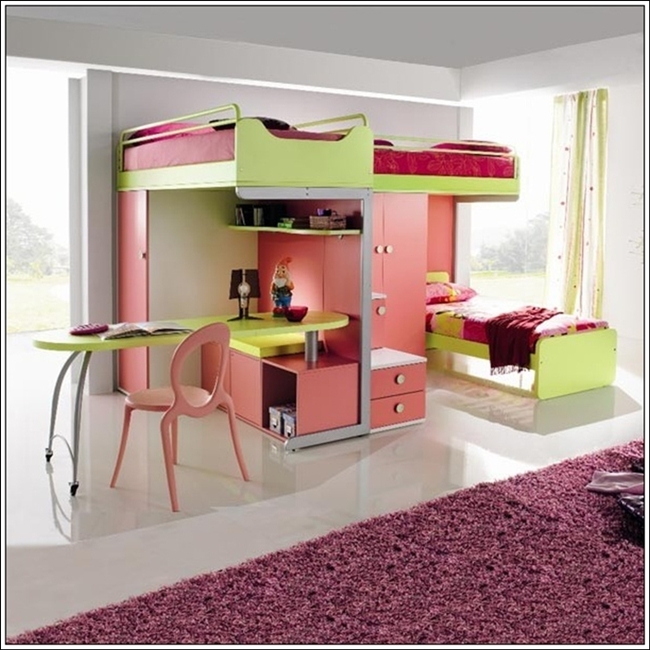 Via: Farra
5. FARRA
This bed is like an empire of beds the reason being that it consists of 3 single beds.Two are with a wardrobe and the third is above the table.It has a lot of drawers as well and to top it all this yet looks so spacious and neat.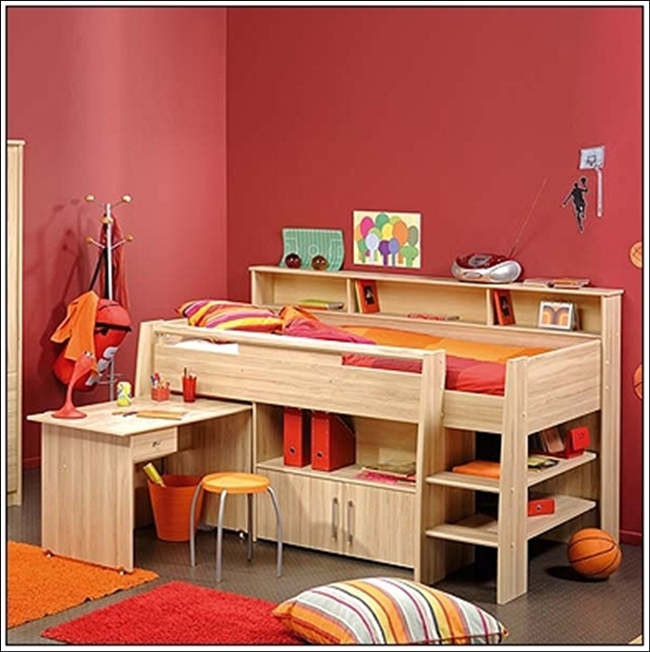 Via: Furniture 123
6. Furniture 123
This is a low height desk bed with shelves all around making it a storage bed as well.Now study will become more enjoyable with this desk of the bed.The price is from £659.98.

Via: Wayfair
7. Wayfair
Another brilliant bed which has a sliding table, shelves and mini cupboards that will help the kids to place in their belongings and making their room look tidy.It will cost you £729.99.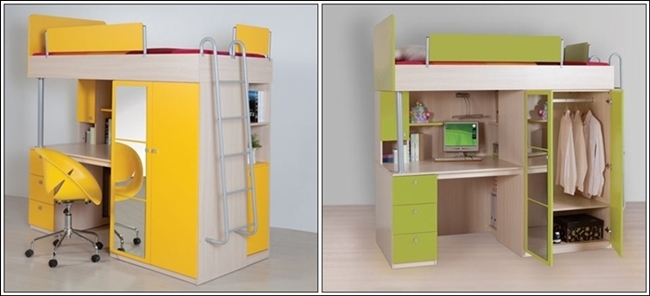 Via: Kupa Genc Odasi
8. Kupa Genc Odasi
This bed is dedicated to little boys who love colours.It is available in two colours that are yellow and lime green.This bed has a desk, a roomy wardrobe and drawers.Its cost is £1743.