Imagine if your interior is designed in such a way that it soothes your eyes and gives you a cool feeling, then how good it will be to enjoy its appearance in summers. It will equally look good in winters and will be a heaven in summers. Such a kind of interior is coastal style that takes its inspiration from coasts and the colours that are dominant in this theme are pastel hues of green and blue, sand colour and all kinds of beige and white. So have a look at these ideas…
This living room's interior is totally inspired from a coast that comprises of sand. That is why everything is having beige and tan tones.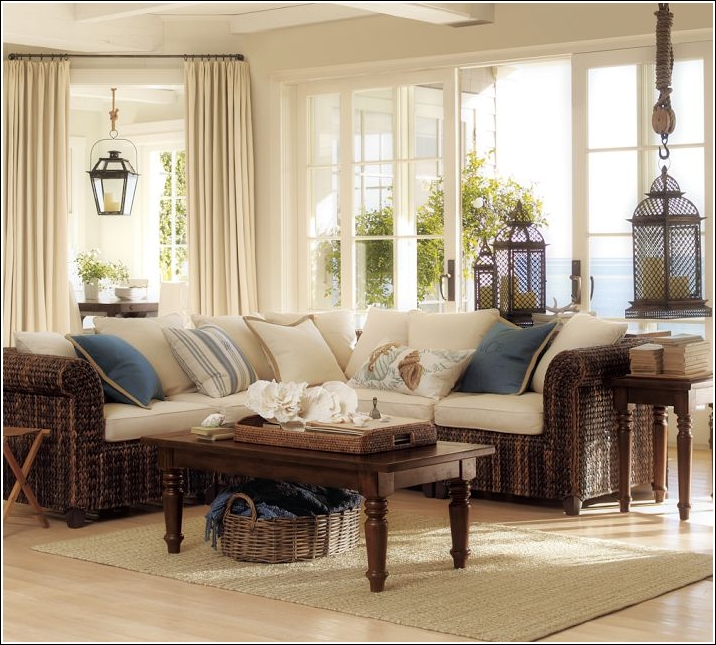 This living room is given a coastal touch with the help of a rattan sofa and sand coloured rug combined with lanterns.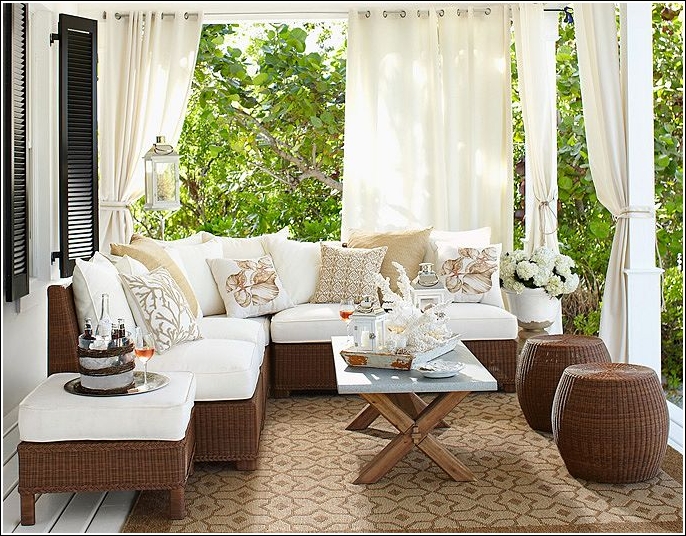 This one is an indoor/outdoor living area that is also having a very fresh look with the use of wicker sofa with white and beige fabric looking fabulous against the backdrop of lush green plants.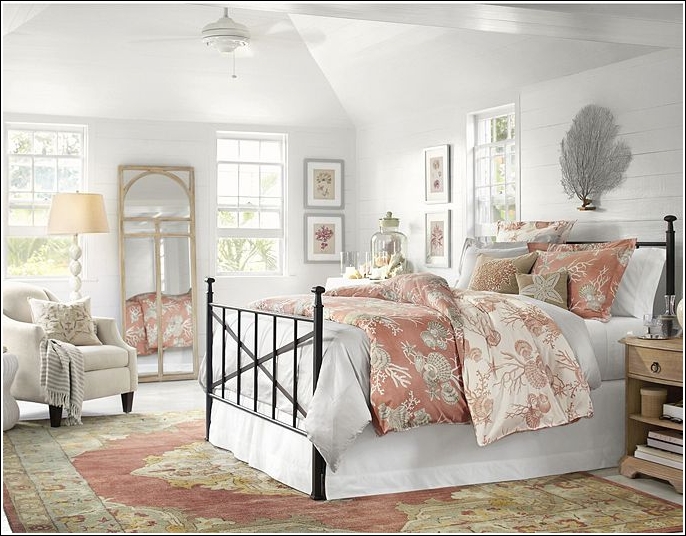 This room is also in coastal spirit with the use of white and grey tones combined with a duvet cover that is having weeds and shells over it.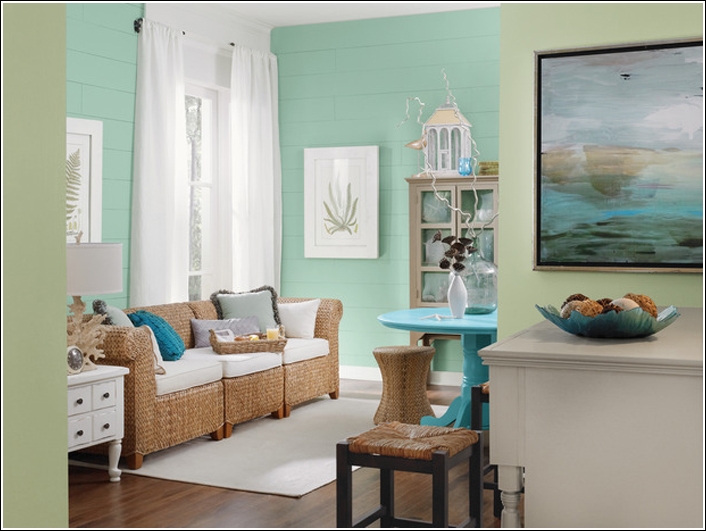 This is a living room that has its wall in two different tones of mint green. With this it is having a rattan sofa and photo frames that have coastal plants.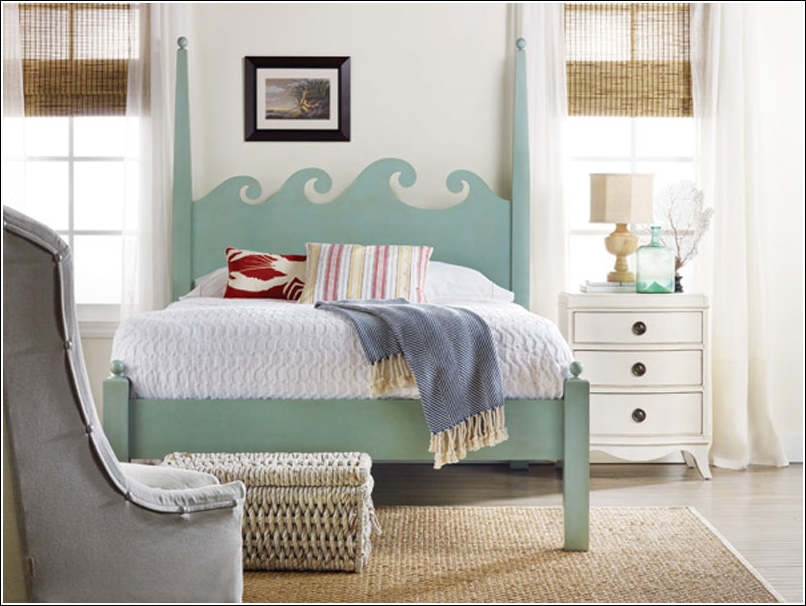 Imagine waves of the sea coming to the sand of the coast. Aren't you feeling good with the imagination? Turn this imagination to reality by bringing this bed to your room that is shaped and painted like waves and combine it with bamboo shades and a sand coloured rug.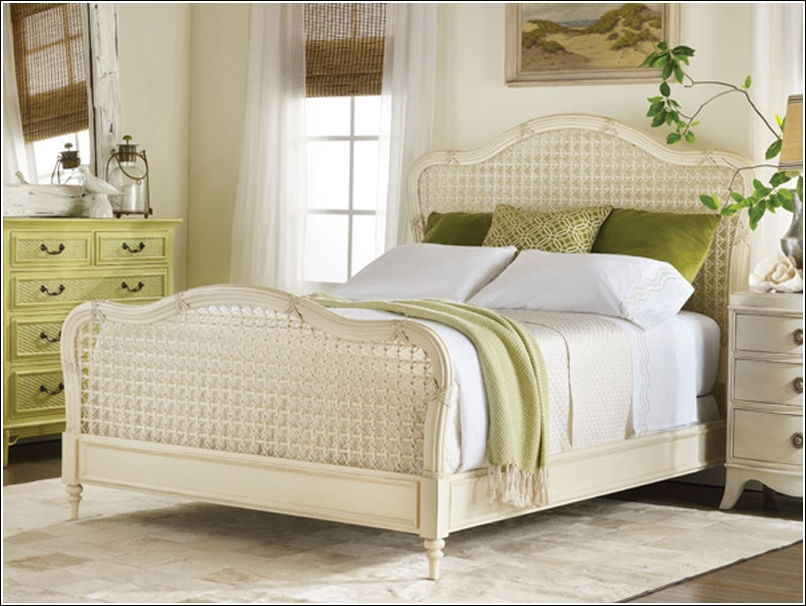 This room has green and white hues dominating all the area and it represents such coastal area that is full of vegetation. To give it even more fresh look addition of a plant and wicker shades are also used.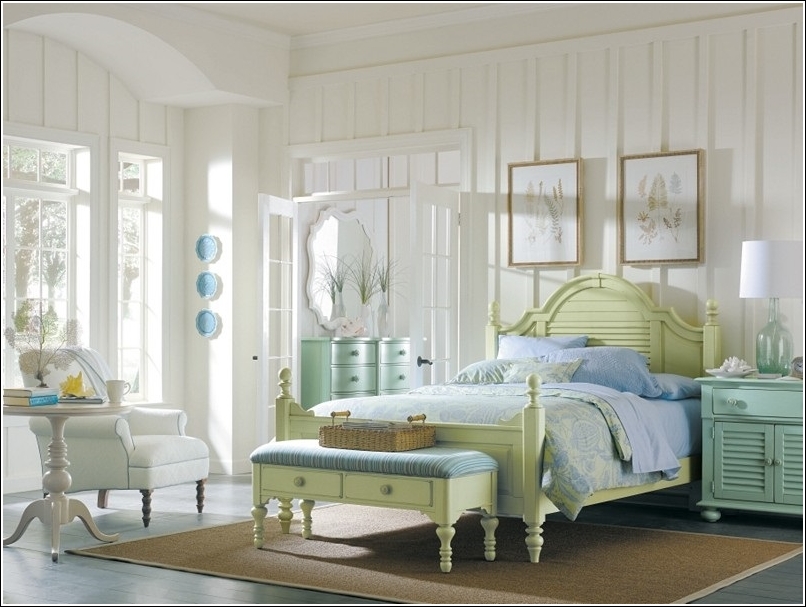 This room has a beautiful and ravishing blend of blues, greens and whites contrasted with a sand coloured rug. Who will want to leave such a blissfully decorated room?