If you are planning to refurbish or design your child's room then you are at the right place. In today's time themed rooms are a big hit and for this reason we have brought you some rooms that are designed with the theme of hearts. So have a look at these…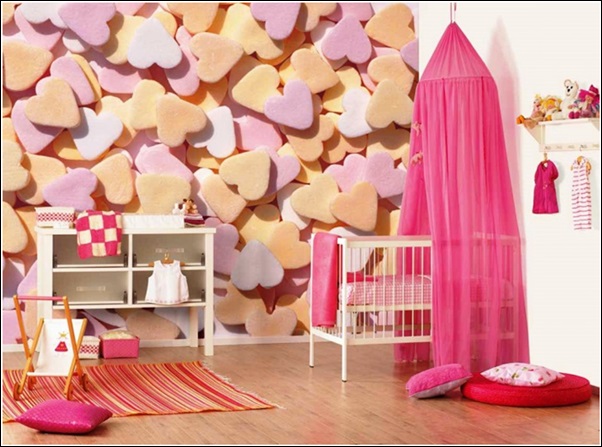 Adding wallpaper can change the whole personality of a room and can quickly add a theme to a simply decorated room. For this reason this is a baby girl's nursery that has simple white furniture and is added a heart theme with a cute wallpaper that is having heart shaped candies in assorted colours.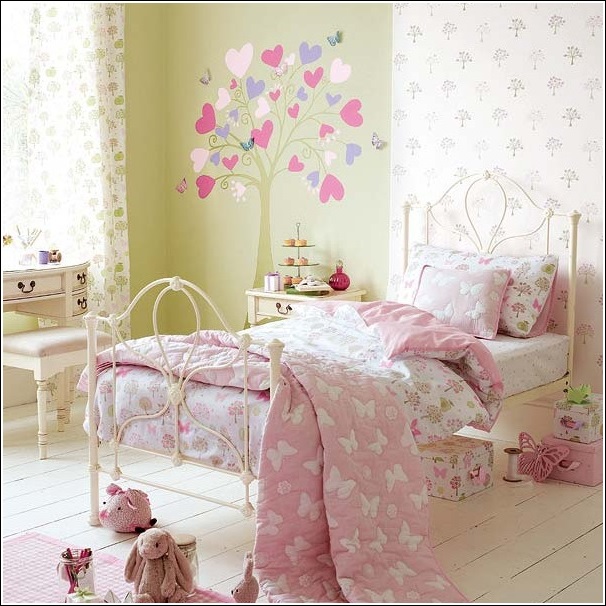 This room is all having pastel hues and is added heart theme through the use of a tree decal that is having pastel pink, purple and pink hearts instead of leaves.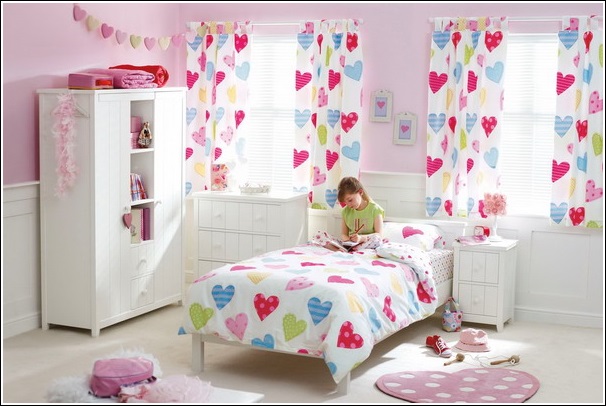 This one is a beautiful and full of fun room that is added hearts in the form of curtains and bedding with a same print. A heart shaped adorable pink and white rug and a garland of pastel shaded hearts above the cupboard are also in unity with the bedding and curtains.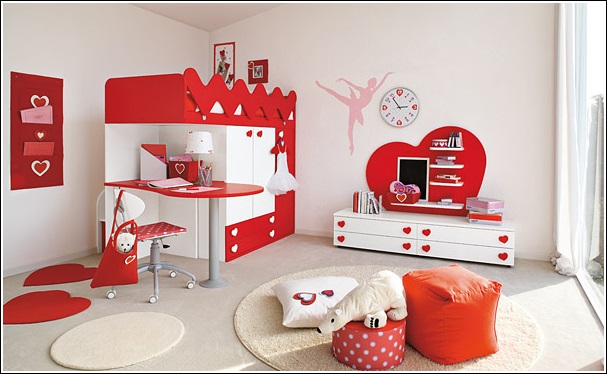 This room is designed in red and white and is having a gorgeous outlook. It has a dresser that is having a big red heart. With this there are hearts on the bed and dresser's drawer and also on the display board. Heart shaped red rugs are also awesome.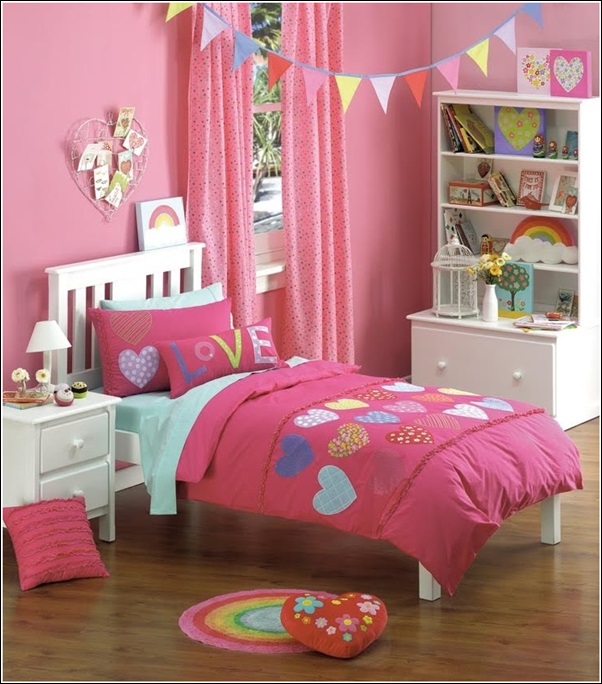 This room is having heart bedding and a cute cushion. A metal gauge frame shaped like a heart is also hung above the bed to display cards. Frames with printed hearts are also placed inside and above the bookcase.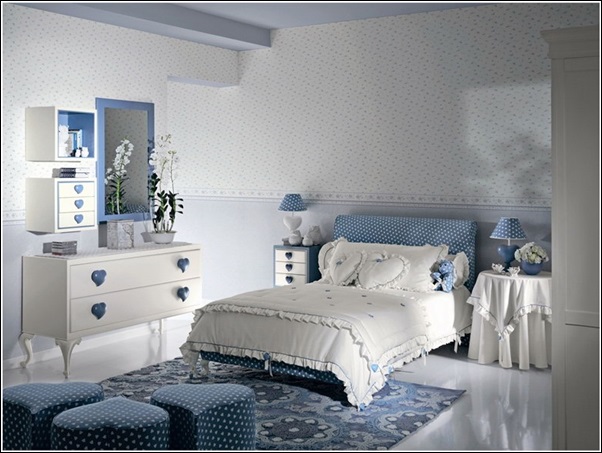 This one is a totally classic bedroom with a supreme outlook that little older girls would love. It is having heart shaped frilled trim cushions on the bed, heart shaped knobs on the drawers and cute low seats in heart shape with polka dotted fabric.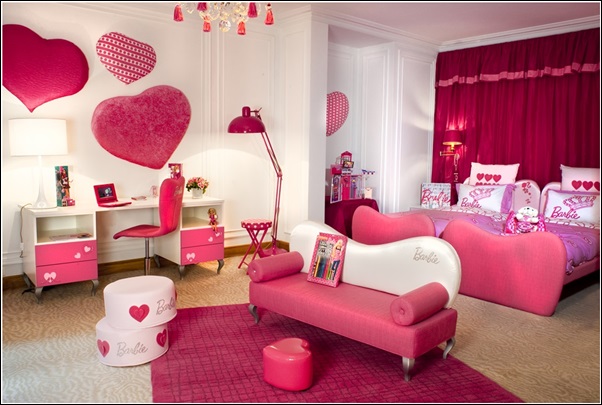 This one is a totally blissful room designed with pink and white around heart theme. There are big and small hearts everywhere on the walls and furniture.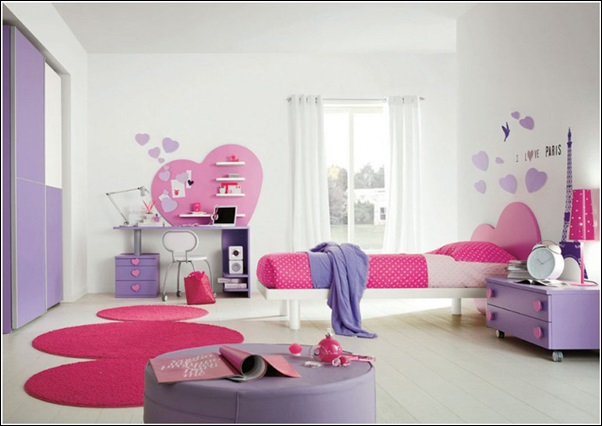 This is another cute room designed with hearts in the form of a heart headboard of the bed, a heart shelf area of the study desk, wall hangings and rug.