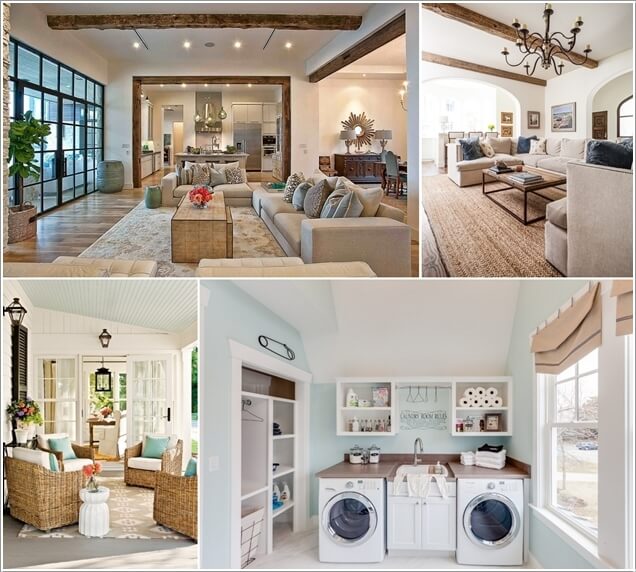 Every region has its own kind of style and the same is depicted in the home decor as well. This goes for Southern California or SoCal style as well. The spectrum of South California home decor is rich with some really inspiring and intriguing design details. At the one hand you will get to see the influence of Spanish style and on the other hand you will find beach inspired decor. Some truly amazing design services are provided by newport beach interior designers as well. Moreover, if you would like to design your home yourself with South Californian flair then view the ideas below:
Spanish Influence: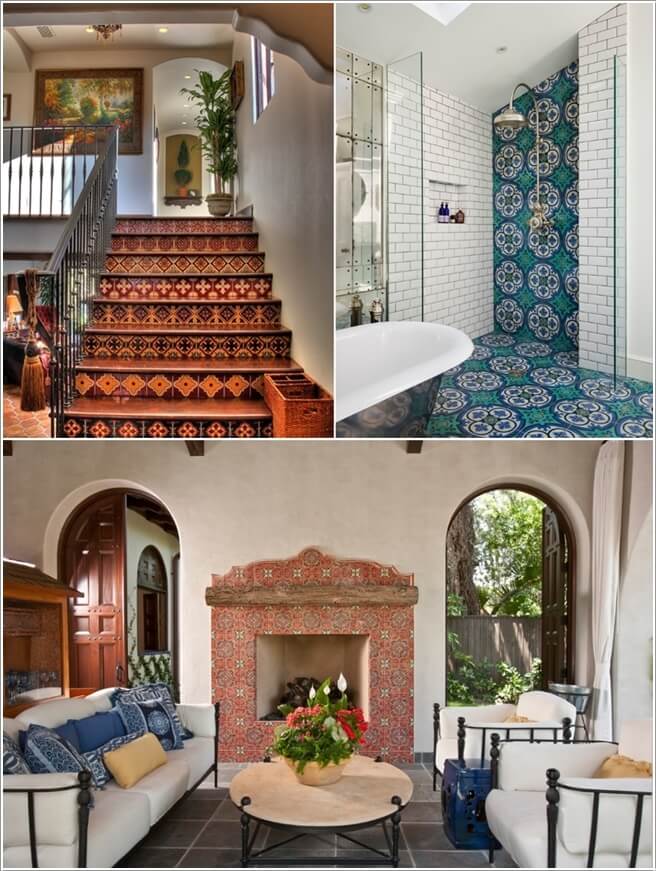 When we think of Spanish style the first thing that comes to mind is none other than the vivid patterned tiles. For example you can use them in spaces like your fireplace surround or stair risers.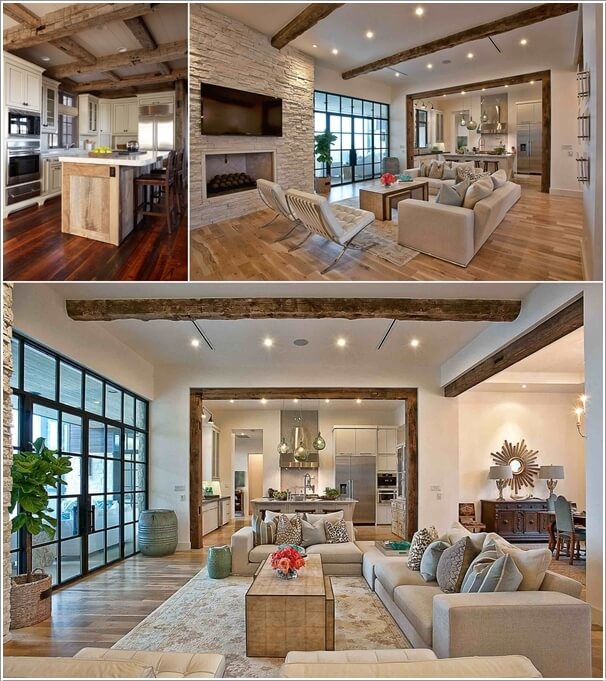 Another feature found in Spanish style is the architectural detail of exposed wooden beams that gives even the modern decor a warm rustic touch.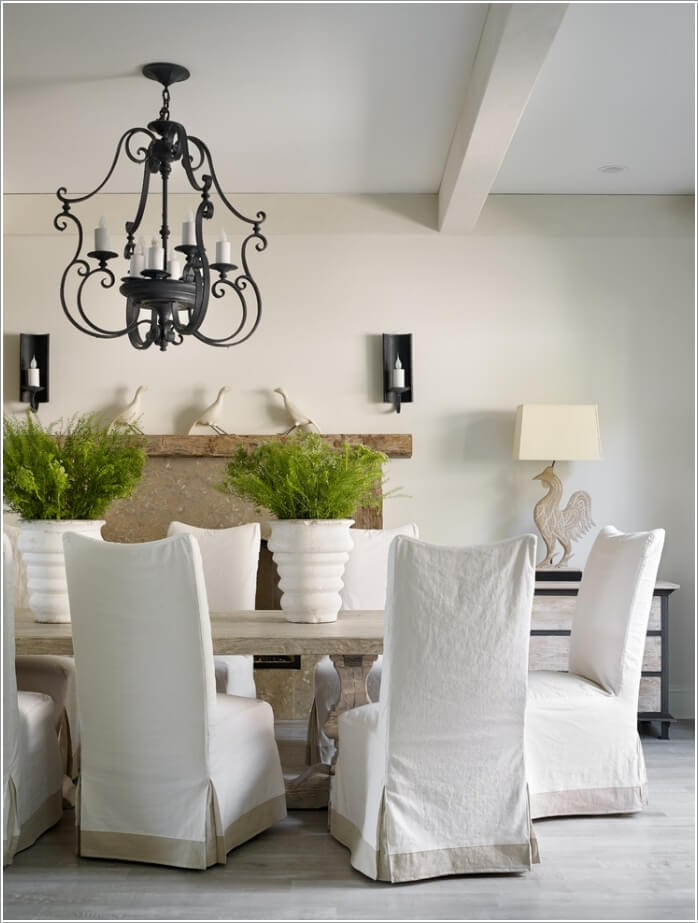 Wrought iron details are also a characteristic of Spanish decor. For example, this otherwise simple dining room has been given a whole new life with a wrought iron chandelier.
Coastal Inspiration: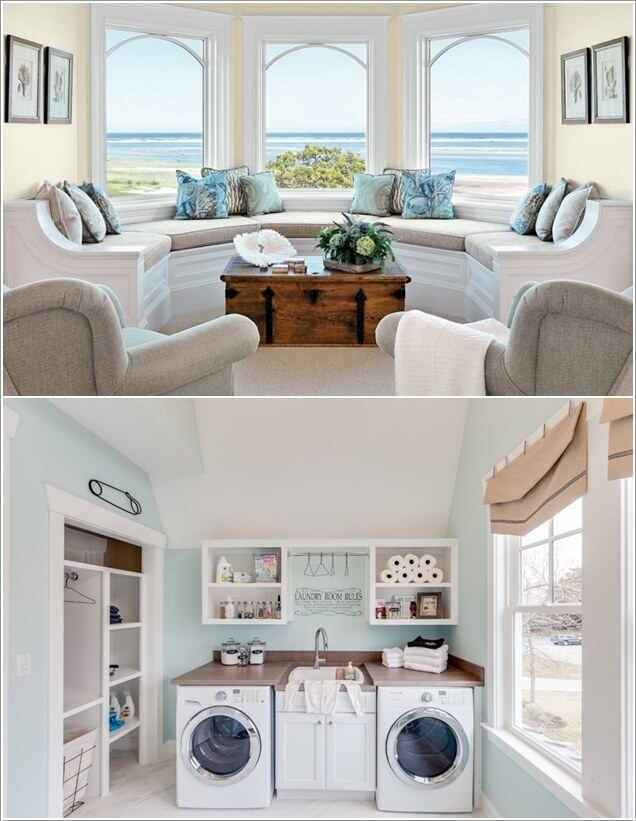 If we talk about the local style adopted in Southern California decor then that is the inspiration of the beaches. The simplest way to design a space with a coastal feel is to steal the colors from the sand and ocean.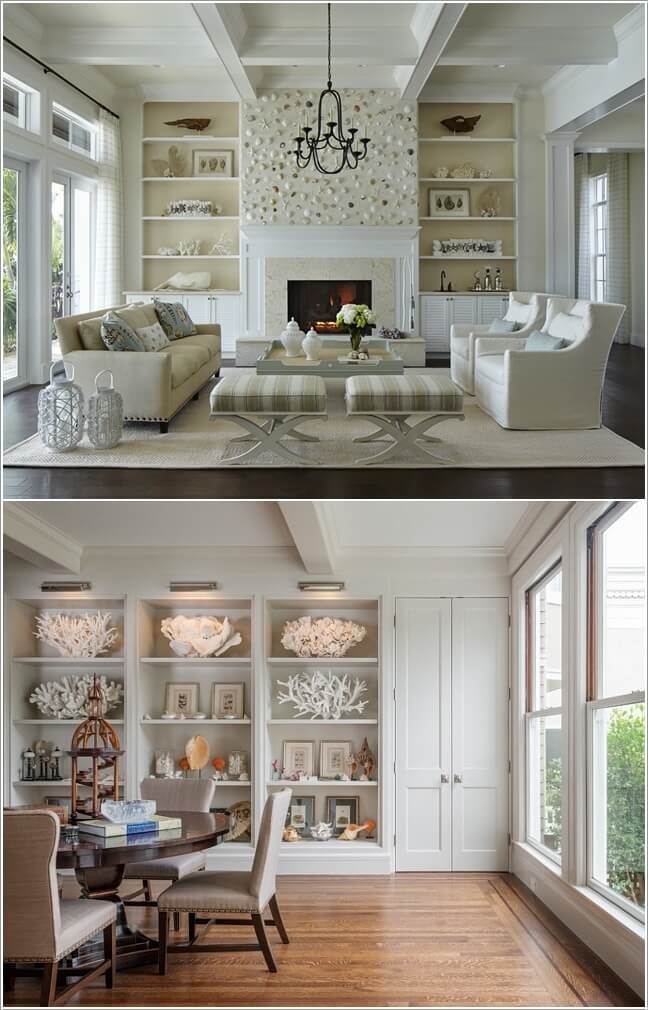 Seashells are also a great way that remind you of the sand and water.  You can not only display seashells in shelves but you can also play with them and use them as mini tiles to cover a wall like the wall above the fireplace in the image shown.
Ethnic Textiles: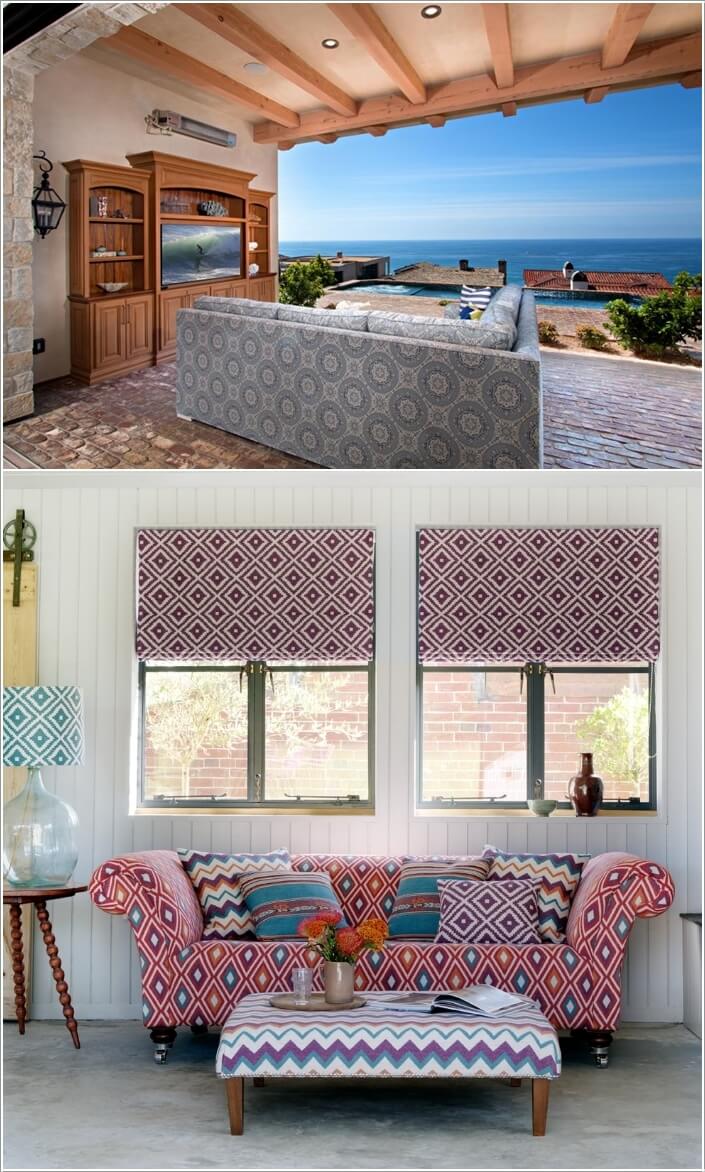 Southern Californian style also includes the use of prints that are a great way to introduce energetic vibes to a space. For instance, you can go for covering your sofa in a cool print or go for printed window shades.
Botanicals: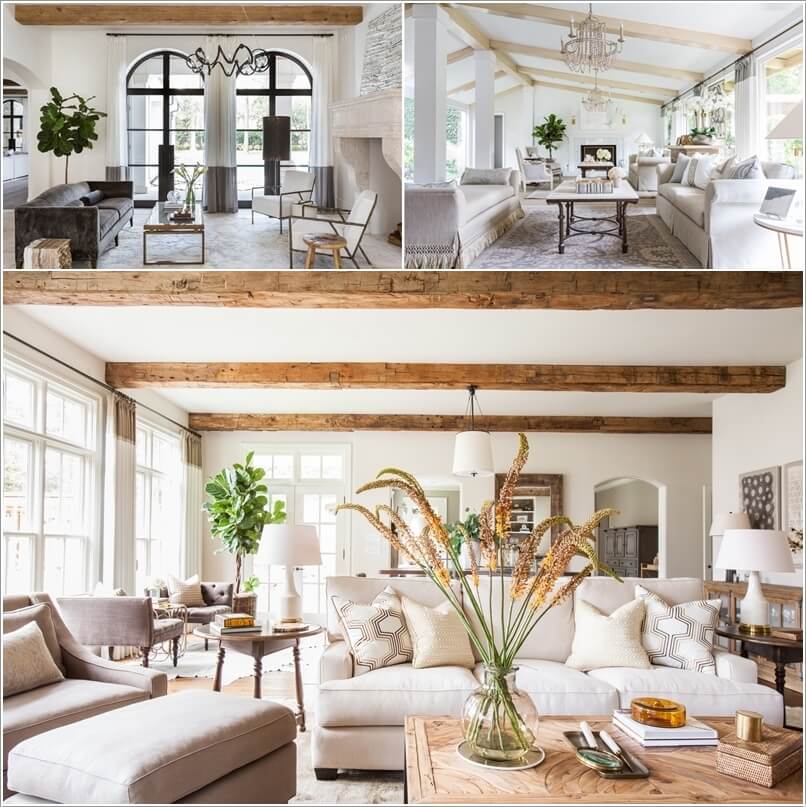 While talking about SoCal style, the easiest way to include its inspiration in a decor is to think green. Well, we mean include fresh plants in your home decor.
Natural Materials and Textures: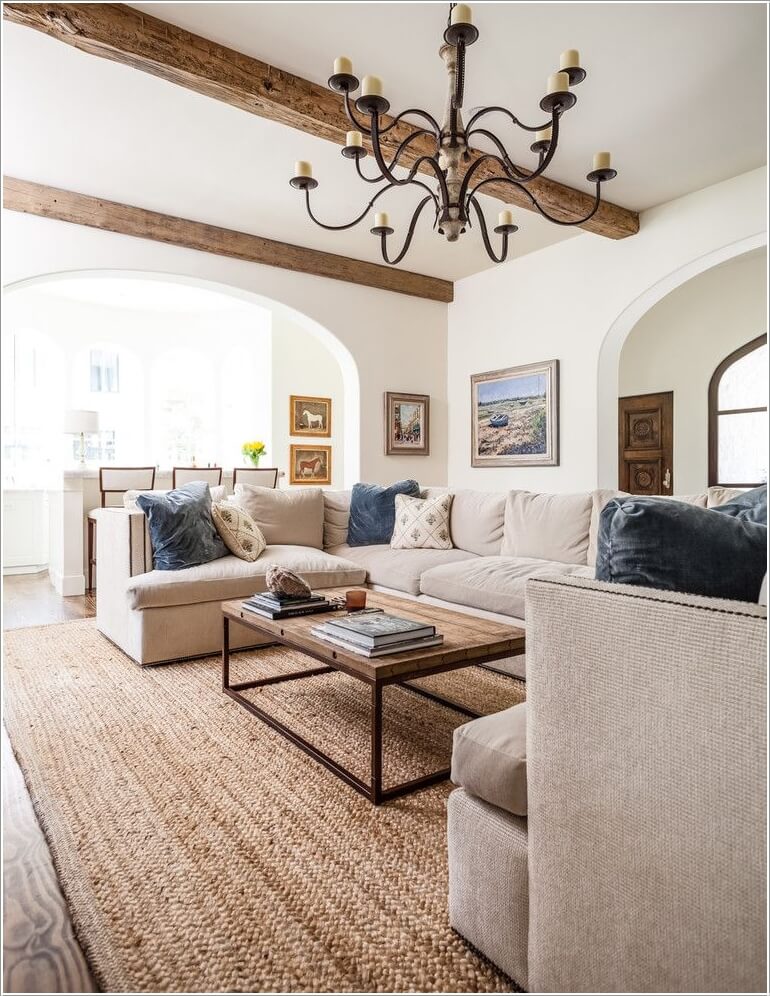 Use of natural materials and textures is also seen in SoCal style. For example you can go for rolling out a jute rug.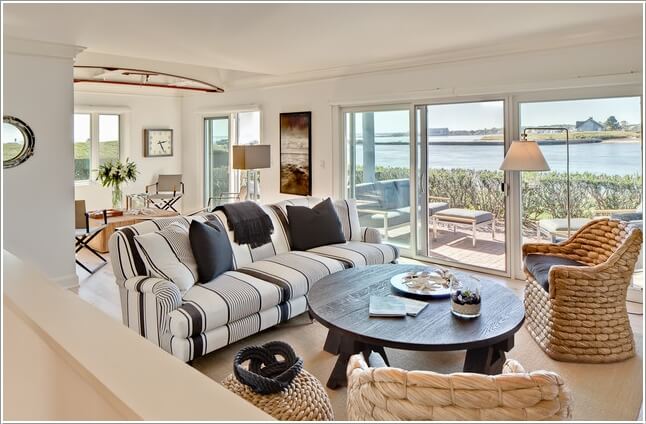 Moreover, another way to introduce texture is to go for things like woven rattan furniture like the pieces shown above.
Haint Blue Porch Ceiling:


Haint blue ceiling is also something purely related to Southern California style and there is a very interesting factor of history related to the pale blue ceiling. The trend of blue ceilings is passed down from generation to generation. The reason behind this is the common belief in South that they ward off spirits and also some believe it to be an insect repellent. Isn't that interesting? Moreover, due to the beauty of such a ceiling it is not only limited to South now; other regions too are following this trend.