If the your house is decorated in a proper way right from its entrance it gives a very nice impression. That is why today we have brought for you front entrance designing ideas. So off you go…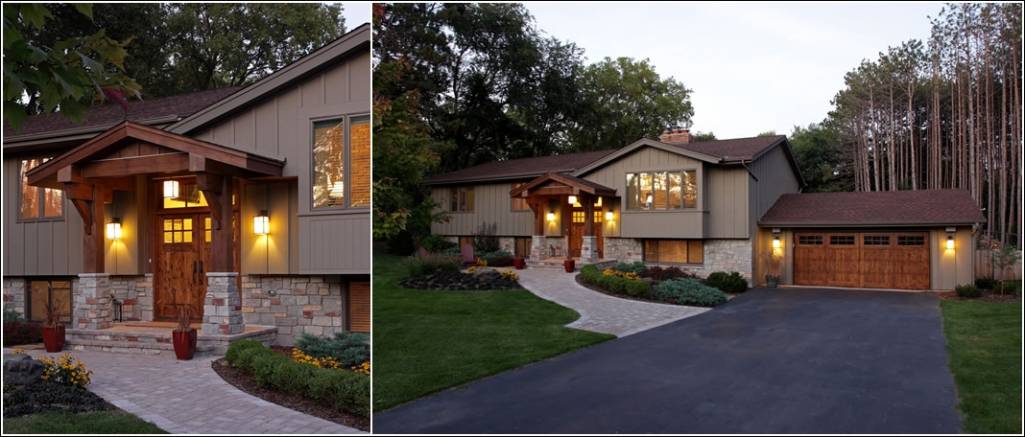 Via: knightremodeling
1. KNIGHT
If you have a covered entrance of wood like this then to elaborate its beauty one step further you can add lighting to it. It will literally add a warmth of welcome to your house along with a dramatic touch.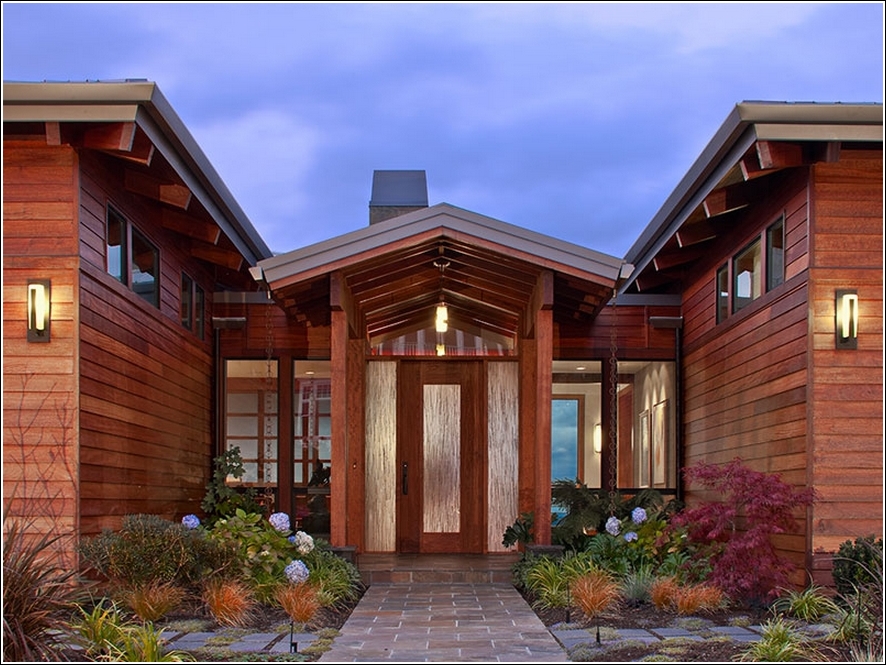 Via: robertswygal
2. Roberts Wygal
This entrance is also covered with a wooden pergola with pendant lights and the main centre of attraction is the textured frosted glass door. The plants at the sides are also increasing this place's beauty.


Via: wentworthstudio
3. WENTWORTH Studio
This house has its entrance door perpendicularly opposite to the stairs leading to it. The door is in reddish colour that is looking in unity with the red flowers in the pots.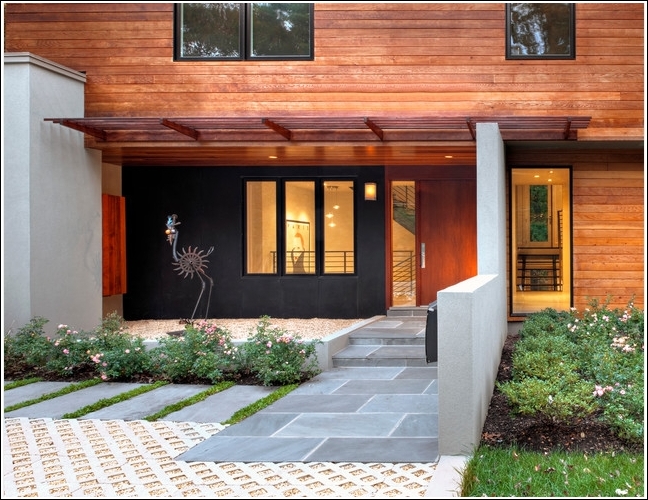 Via: moorearch
4. MOORE ARCHITECTS
This entrance has a pergola above with a walkway. The main attraction and cheerfulness is added to it through placing a bird's sculpture that seems to be saying hello to everyone entering home.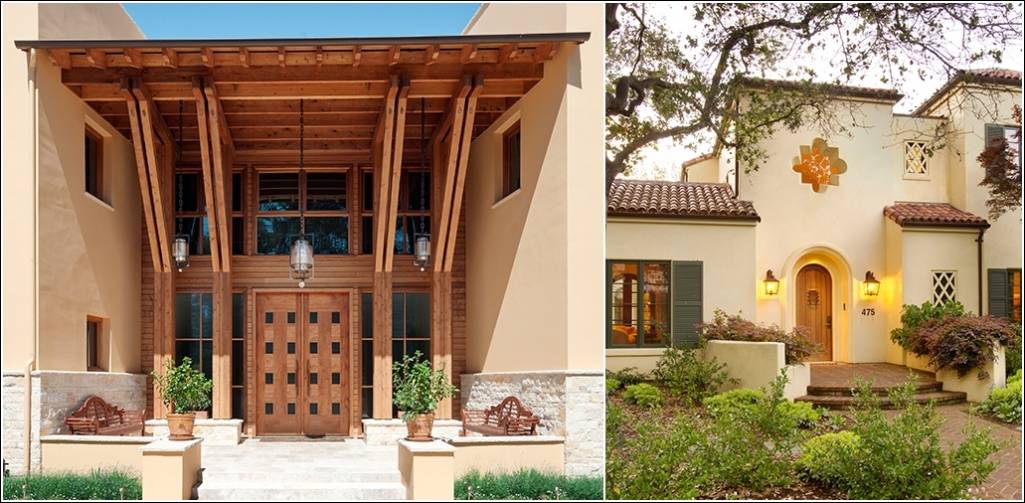 Via: conrado
5. Conrado
The first picture shows an absolutely beautiful wooden work done combined with antique style pendant lights. The second one shows a door with two wall mounted lights at the sides looking beautiful.

Via: milimet
6. Milimet Design
This entrance named as inside out is having trees at its sides as if whispering a tale about the inner tree. This is absolutely a great idea that won't cost much as well.


Via: lda-architects
7. LDA Architecture
The whole house is white that is added a warm welcome entrance through the use of a yellow painted door. This one is a great idea to give a lift to a simple painted house.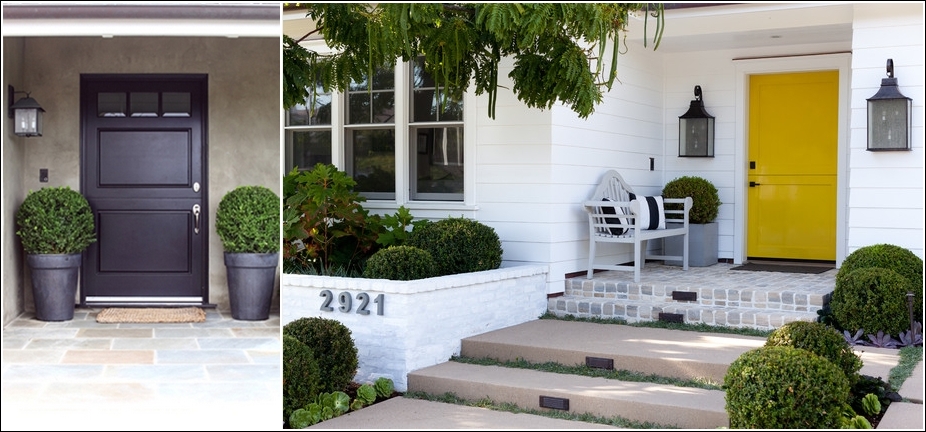 Via: gardenstudiodesign
8. Garden studio Design
The first picture shows a dark brown painted door with two huge planters at the sides. The blend of green plants and the brown door is so chic. The second entrance has a great idea of placing a bench right next to the door.