A garden or a patio is a place where you sit and enjoy your time. How good it would be if it is made even more interesting by adding a deck a to it. It will increase the beauty of your outdoor and will also be a useful place where you can place your furniture and enjoy morning breakfast or evening tea. So here you for some decks that are designed fabulously…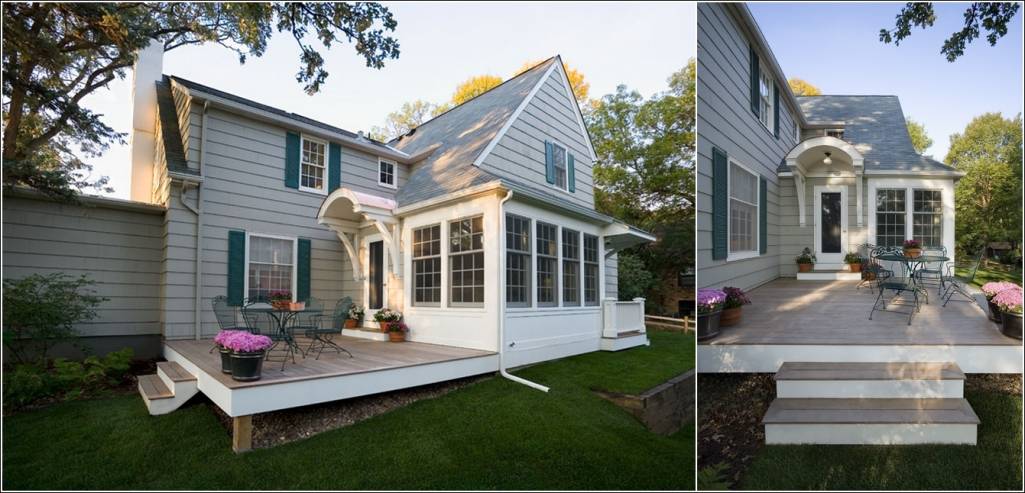 Via: trehus
1. TREHUS
This is a raised deck made with wood having two steps that are also with wooden panels. This deck is added to this house just in front of the entryway and is easily accessible from the house at any time.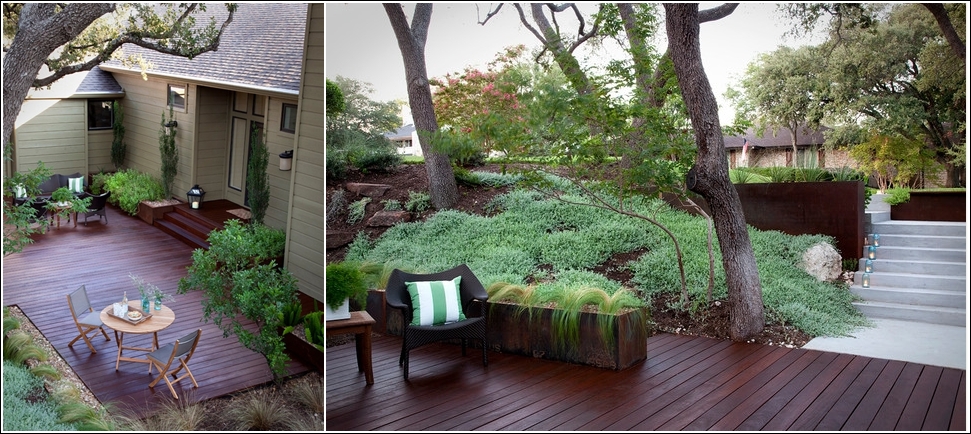 Via: austinoutdoordesign
2. Austin Outdoor Design
Sometimes you want to have the wood in dark tone and that is why here is brought for you a decking plan in dark wood that is contrasting marvelously well with the lush green plants. For sitting there is one small dining table and a sofa so that you can enjoy at the either sides of the deck.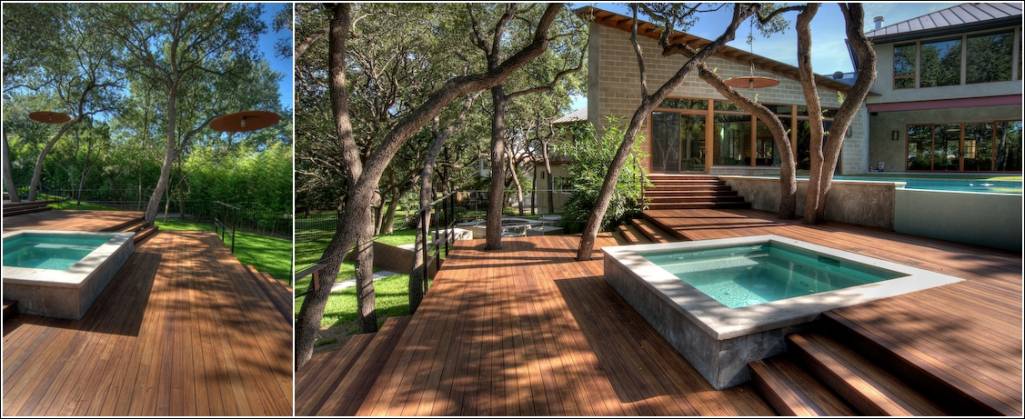 Via: d-crain
3. D.CRAIN
This deck is already beautiful due to its timbered make and is added a great look through a small water pond in square shape that is made with marble sides. The blue water and the brown colour of the wood is creating a magical ambiance.


Via: karengarlangerdesigns
4. Karen garlanger designs
This deck is a glorious one in wood that is jazzed up with the use of led lighting in yellow with a cozy sitting area to spend your evening.


Via: sporearchitecture
5. SPORE
This deck is though simple but is livened up with the use of flowers at the sides and in the middle.


Via: northcapedesign
6. NORTHSCAPE DESIGN BUILD
This deck is a complete landscaping idea that is made at the upper story of the house facing greenery. Marble is also used in addition to the wood.


Via: segev-photography
7. Segev-Photography
This deck in in grey is looking very contemporary and is blended with white furniture and pink flowers.


Via: flavinarchitects
8. Flavin Architects
This deck is also very practical one where in addition to the furniture, benches are made with the same wood providing extra space to enjoy with your family and friends.