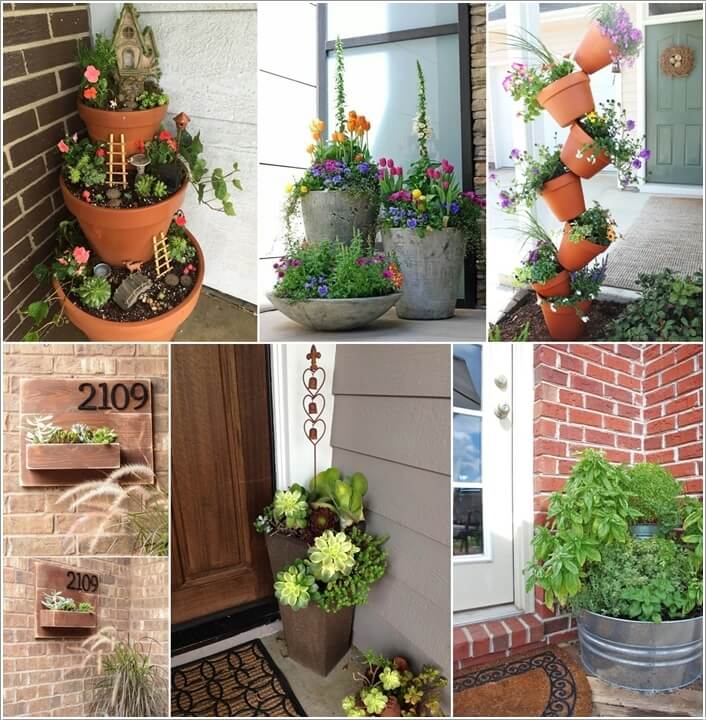 Plants are always a great and budget-friendly way to decorate a home. And if you have to spice up the front door area of your home then what can be more suitable other than plants? You can decorate with a lot of different plants depending upon your choice. From tiny flowering to over sized leafy plants, there are many decorative plants you can use to add life to your front door area. So, take a look at the ideas we have collected for you to get inspired:
1. Put Topiaries; Trim And Sculpt Them in Any Design or Shape You Like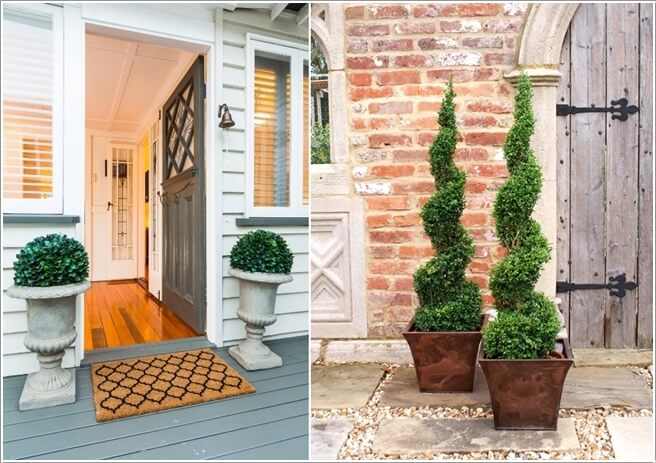 If you have a thing for decor that is artistic and you would want the same to be in your plants too then topiaries are meant for you. They can take any shape that you want and look stunning.
2. Grow Succulents at The Front Door and Get Worry-Free About Their Maintenance Every Other Day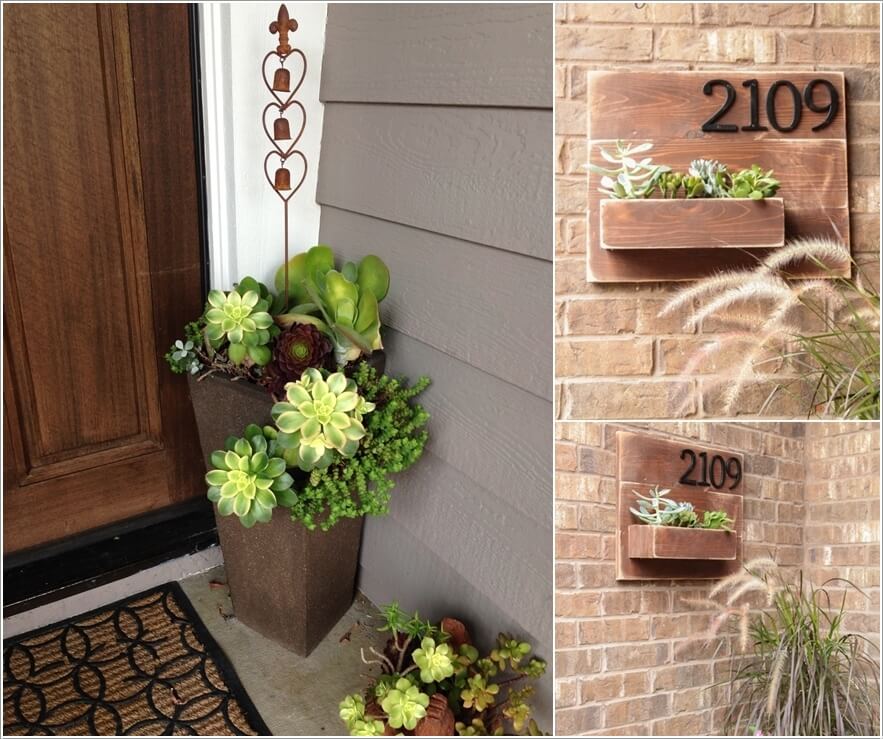 If you are not very much into caring for plants due to time issues then succulents could be a great choice. You can even grow them in a house number planter.
3. Frame or Border the Door with a Climbing Ivy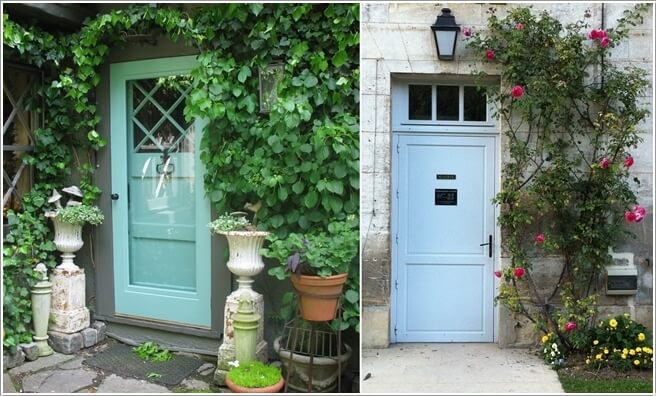 If you are not scared to have a lot of plants wrapping your front door then climbing ivies are great. They do require maintenance but the beauty they hold is worth the effort.
4. Create a Colorful Magic with Flowering Plants
Flowers can never go wrong no matter how much amount you use. You can display your beloved flowers in unique ways and planters such as the barrel and concrete planters in the photo or the topsy-turvy vertical planter shown.
5. Place Planters with Palms for a Tropical Feel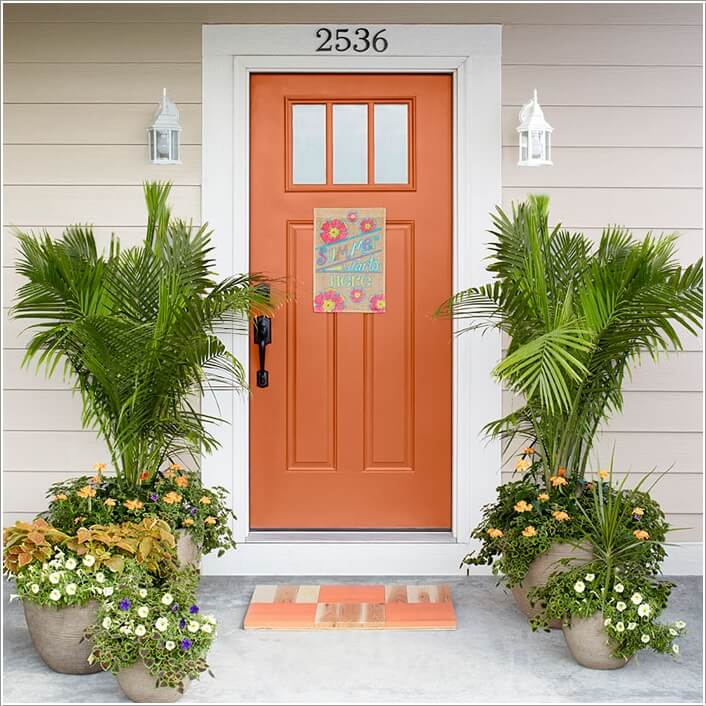 Themed decor can also be applied to plants. Such as these palms that only in a glance give out tropical vibes.
6. Put Your Herb Garden on a Display at The Front Door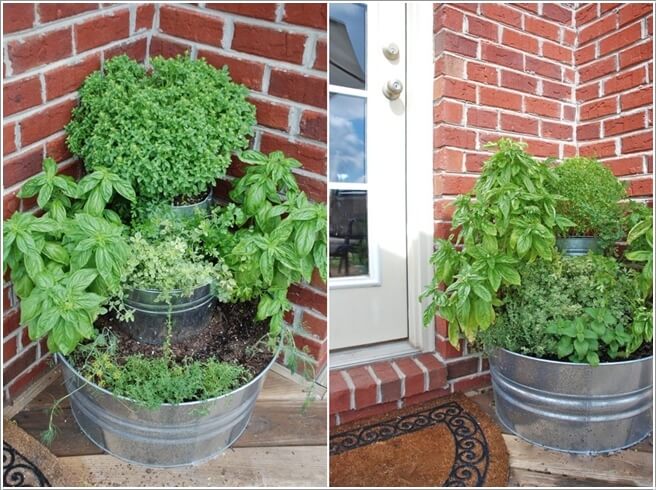 Have you got a kitchen garden in a container? If yes then bring it at the front from the backyard. Because in this way you will not only fill the front door space with freshness, but you can also have glances at the garden as you go in and out and can remove any weeds on the go.
7. Display Your Plants in The Form of a Fairy Garden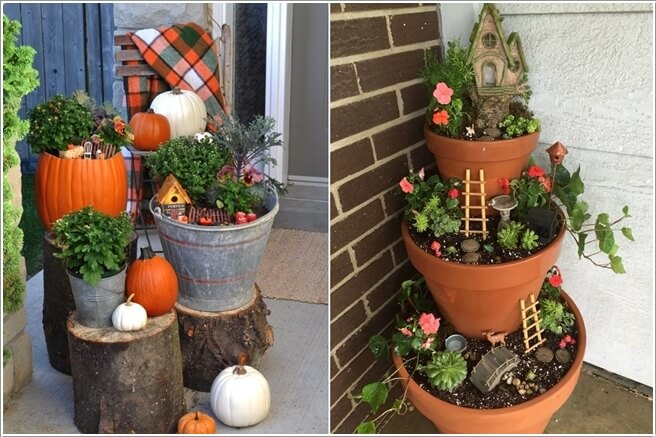 For bringing a little whimsy grow your plants combined with props of a mini garden such as these cute fairy gardens.
8. Put a Mixture of Ferns, Flowers and Succulents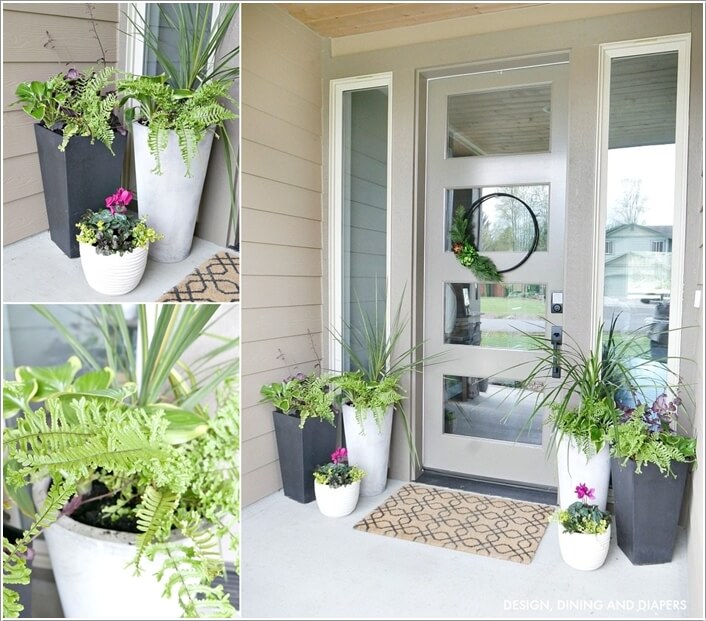 There is no hard and fast rule to stick to just one kind of plant. You can mix two, three or even more to achieve a charming effect.
9. Decorate with Cascading Plants That Seem Like a Green Waterfall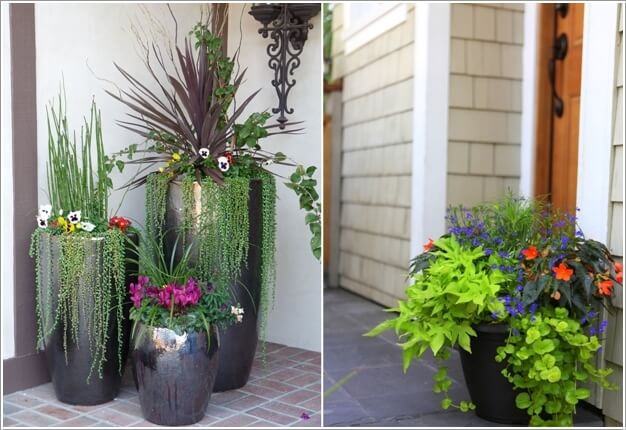 Cascading plants are great for capturing focus almost instantly. In this way only the planters would be enough as a decor at the front door.
10. Put Planters with Plants That Have Over-sized Leaves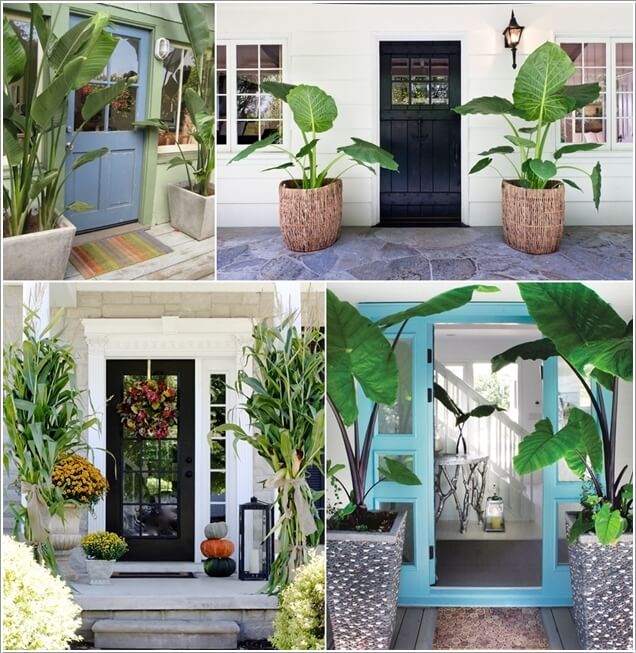 Over-sized leaves also grab attention and give a shout-out to your love affair with plants.