French furniture styles are as traditional as they are timeless. Whether they are Rococo, rustic, provincial or French countryside, they give an elegant and inspiring look to any space. This is more so true for the French provincial style special semi-formal genres feature; it doesn't need many add-ons to decorate your room.
This style is both classic and casual. Its popular paint is white and you may adorn it with gilt to feature subtle floral accents. However, decorating the rest of your room to achieve harmony with the strong, distinctive lines of the French provincial furniture may be a bit challenging. Here are tips on how to succeed with this type of décor.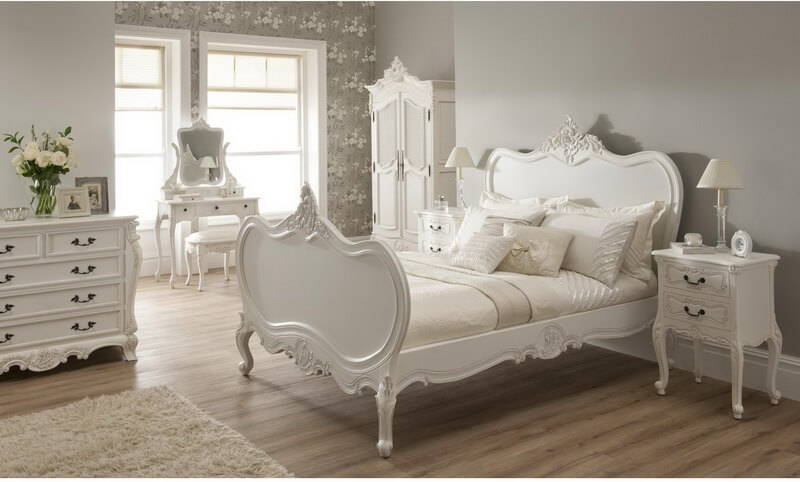 Textiles and Patterns
For a "romantic" décor like the French provincial furniture, you have to associate it with rustic ruffles and scalloped lace to bring out its purpose. However, you must exercise some restraint. Don't use excess ruffles and frills in the process of establishing a "latent" conservatism that goes into the background.
Integrate modern fabrics that have been painted with patterns of the 18th century (like toile de Jouy) on a tablecloth, wall, or curtains. This can enhance Louis XV inspiration aspect of your furniture. However, exclusively choose soft and light tone-printed patterns or else you may not achieve a proper deco of the provincial style.
Color Choice
Choosing a neutral background palette and adding splashes of simple and faded colors achieves the right coloring for your French provincial interior. They create a calm and relaxed atmosphere in your home. The interiors usually look great with pastel colors like lavender, peach, old rose, periwinkle, and lilac.
You could also paint your French provincial furniture with colors that match with the rest of your beautiful décor. Antique rose, white, lavender, and grey work so well. The most important thing is to achieve that harmonious look in the whole room.
Lighting
You need adequate lighting elements to give your home a French provincial feeling. You could use brass wall lamps and table or other brushed metals that are glass-capped, fabrics lampshades, or wrought iron sconces. Choose those lighting elements that coordinate with your furniture and the rest of the textiles in your room.
Accessories
You should emphasize simplicity and ancient romanticism in the choice of your accessories. For example, you could place a basin and a pitcher on a round table with a long tablecloth that almost touches the floor or the ground. This is a very poetic and clear-cut effect that can work great with the rest of your room's French provincial furniture.
You could also feature accessories that, to some extent, resemble the Mediterranean style in your French provincial decor. Include things like olives, grapes, roosters, sunflowers, and lavender. This eclectic mix creates one of the greatest striking effects.
Conclusion
With timeless and elegant casual decors like the French provincial styles, there's much room for you to be creative. However, you need to exercise a lot of restraint, lest you distort the harmonious feel of your home. Whether you're choosing colors, lighting, or accessories, your emphasis should always be on old romanticism and simplicity.
Check out Homes Direct 365 to choose the right French furniture for your home or office.