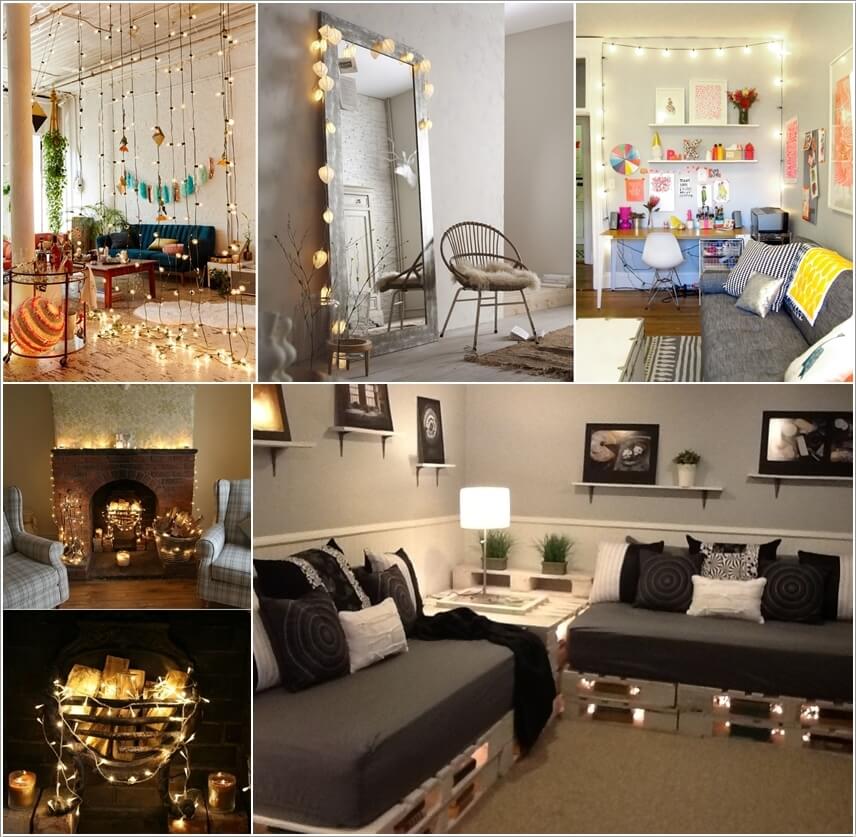 If you want to make such a change in your living room that does't cost much and yet makes a big difference then grab a string of fairy lights. Yes, by using just a string or more of fairy lights you can literally add magic to your living room. Thinking how? Well, take a look and be inspired:
1. Fill Some Lights Under Your Couch to Achieve a Magical Effect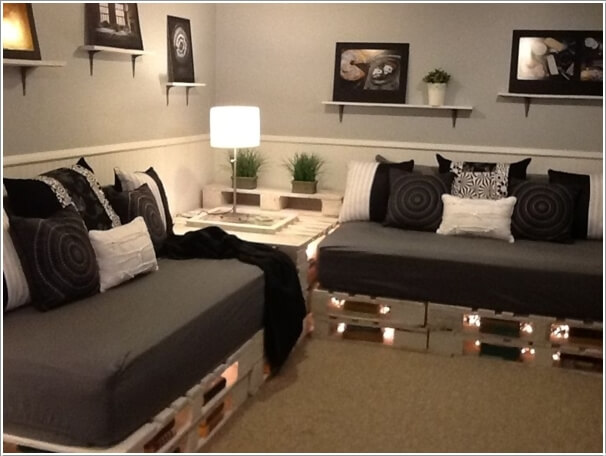 Image via: pinterest
2. Make This Fun Flameless Fire Pit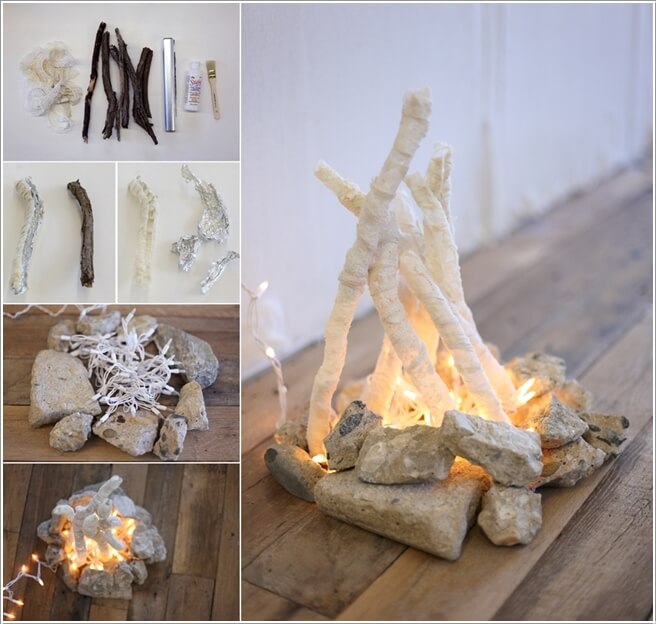 Image via: free people
3. Hang Them as a Curtain for Serving as a Room Divider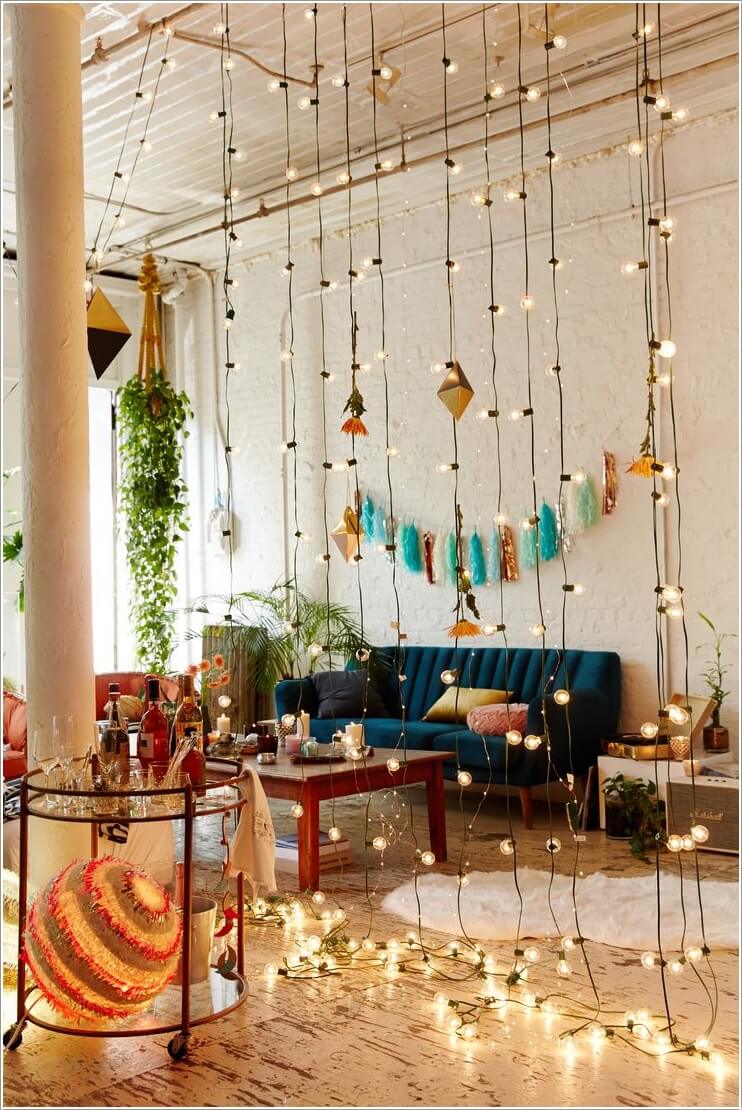 Image via: pinterest
4. Elaborate Any Separate Area in Your Living Room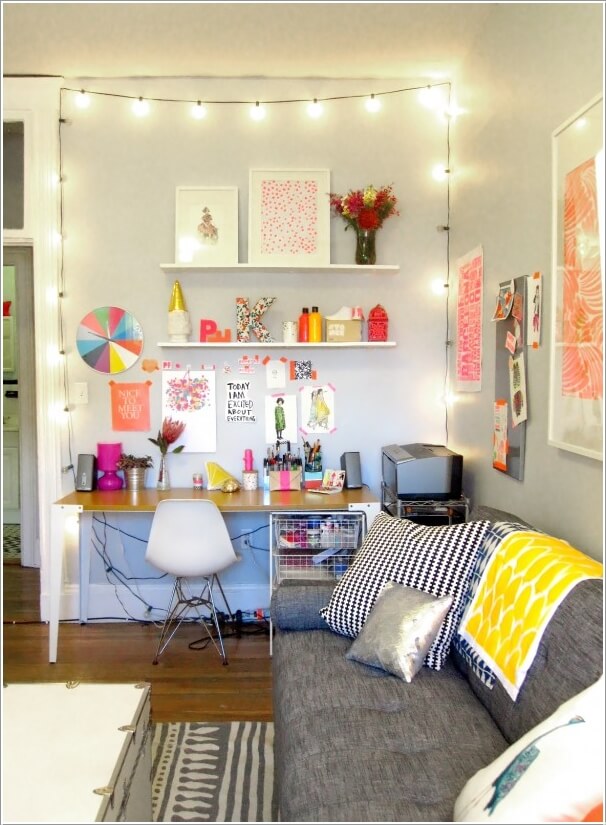 Image via: the glitter guide
5. Drill Holes in a Wooden Board and Fix String Lights to Create an Artwork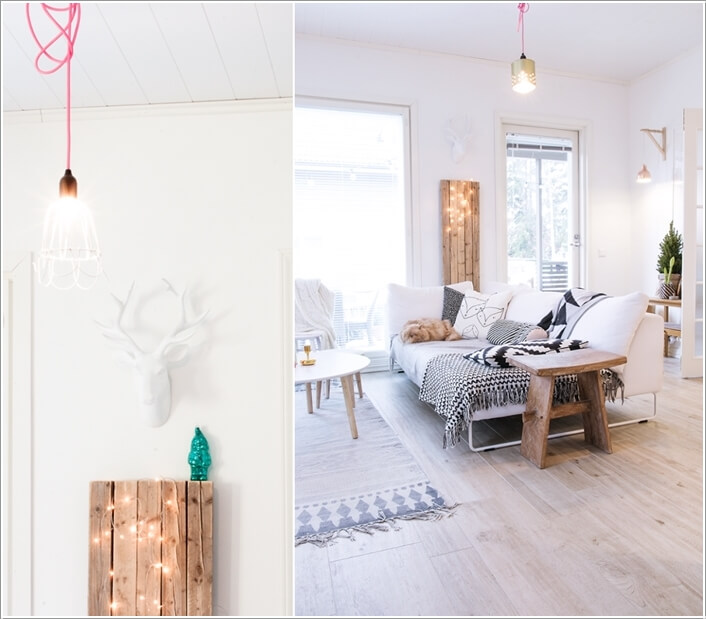 Image via: mademoiselle claudine
6. Put String Lights Around a Mirror Frame to Let The Light Reflect and Create an Enchanted Ambiance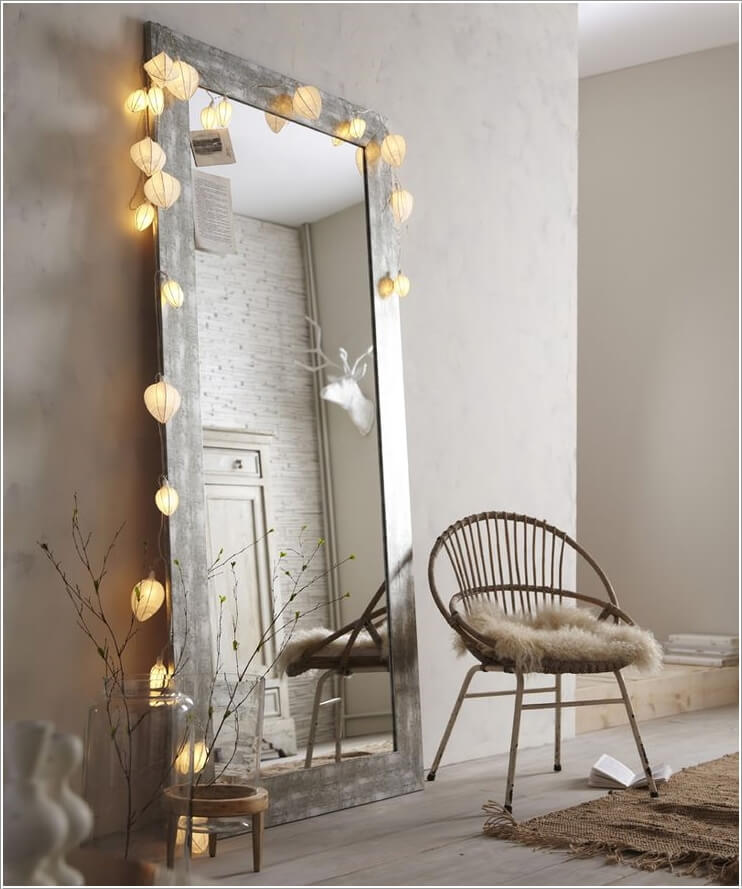 Image via: decoracion facilisimo
7. Add String Lights to a Tree Branch, Put Inside a Container and Voila!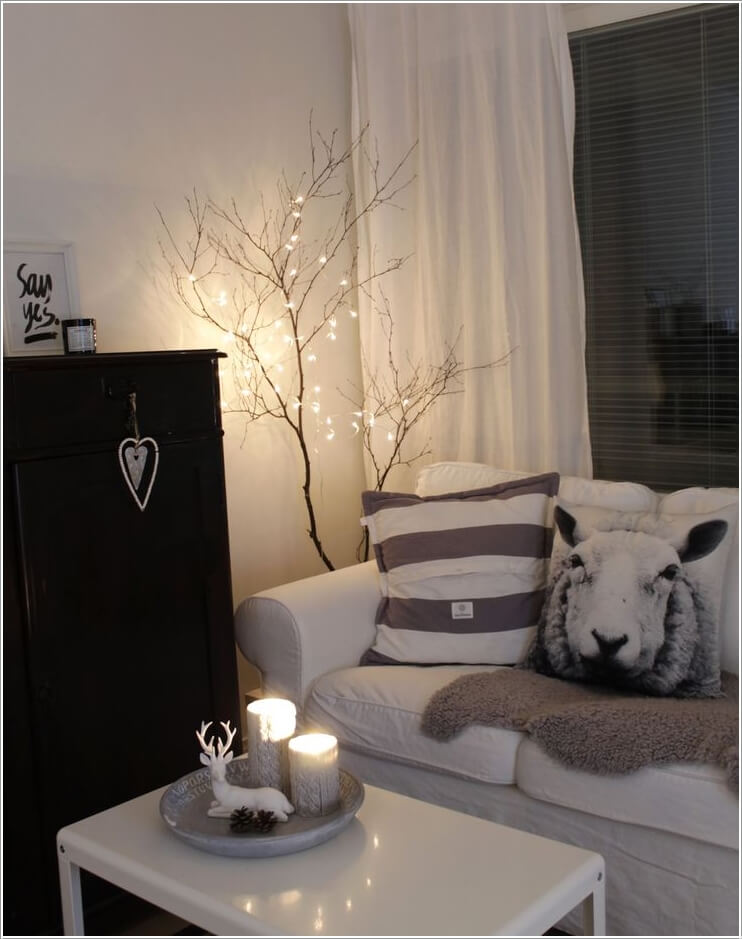 Image via: pinterest
8. Design An Accent Wall in Your Living Room with Fairy Lights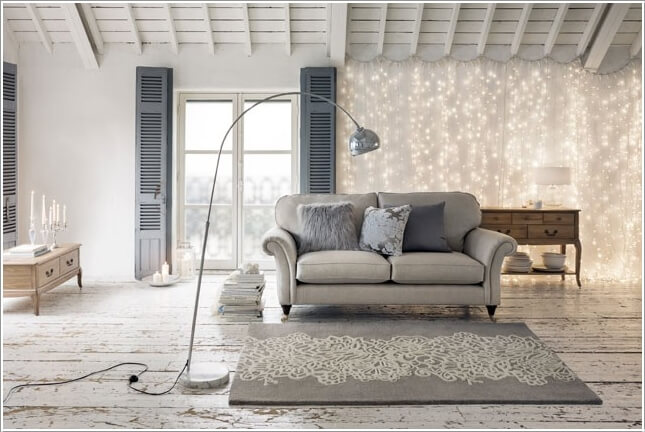 Image via: house and garden
9. Fill Up Your Non Working Fireplace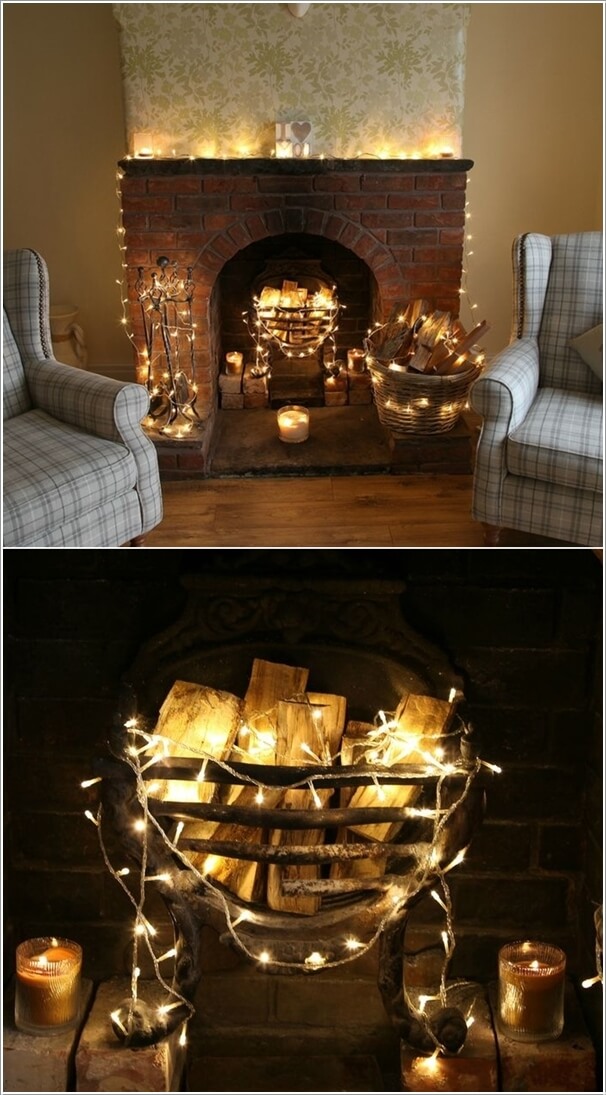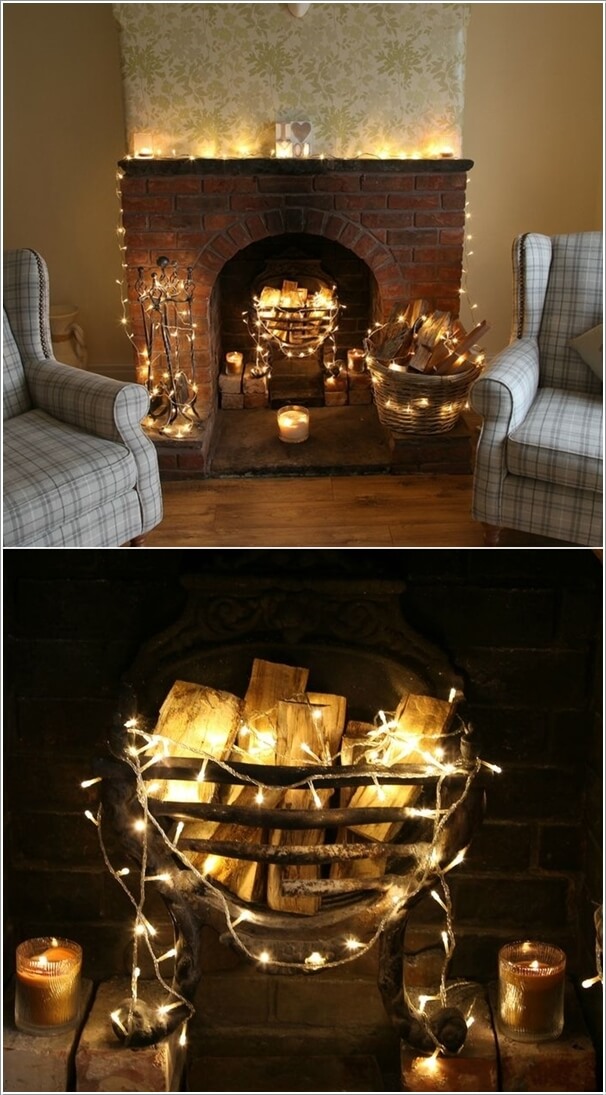 Image via: pinterest
10. Frame Your Living Room Window with a String of Lights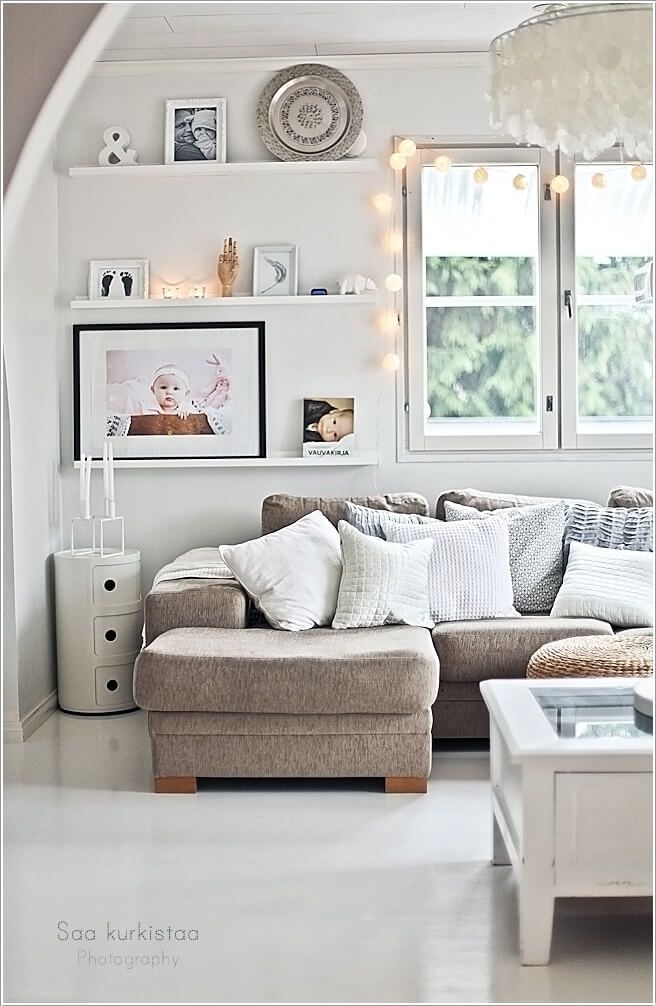 Image via: saa kurkistaa