If you are about to decorate your baby's nursery and need some ideas that are chic and low cost as well then how about decorating with pom poms? They are paper crafts that are not only less in cost but look absolutely wonderful. So have a look at these ideas and choose one for your very own angel…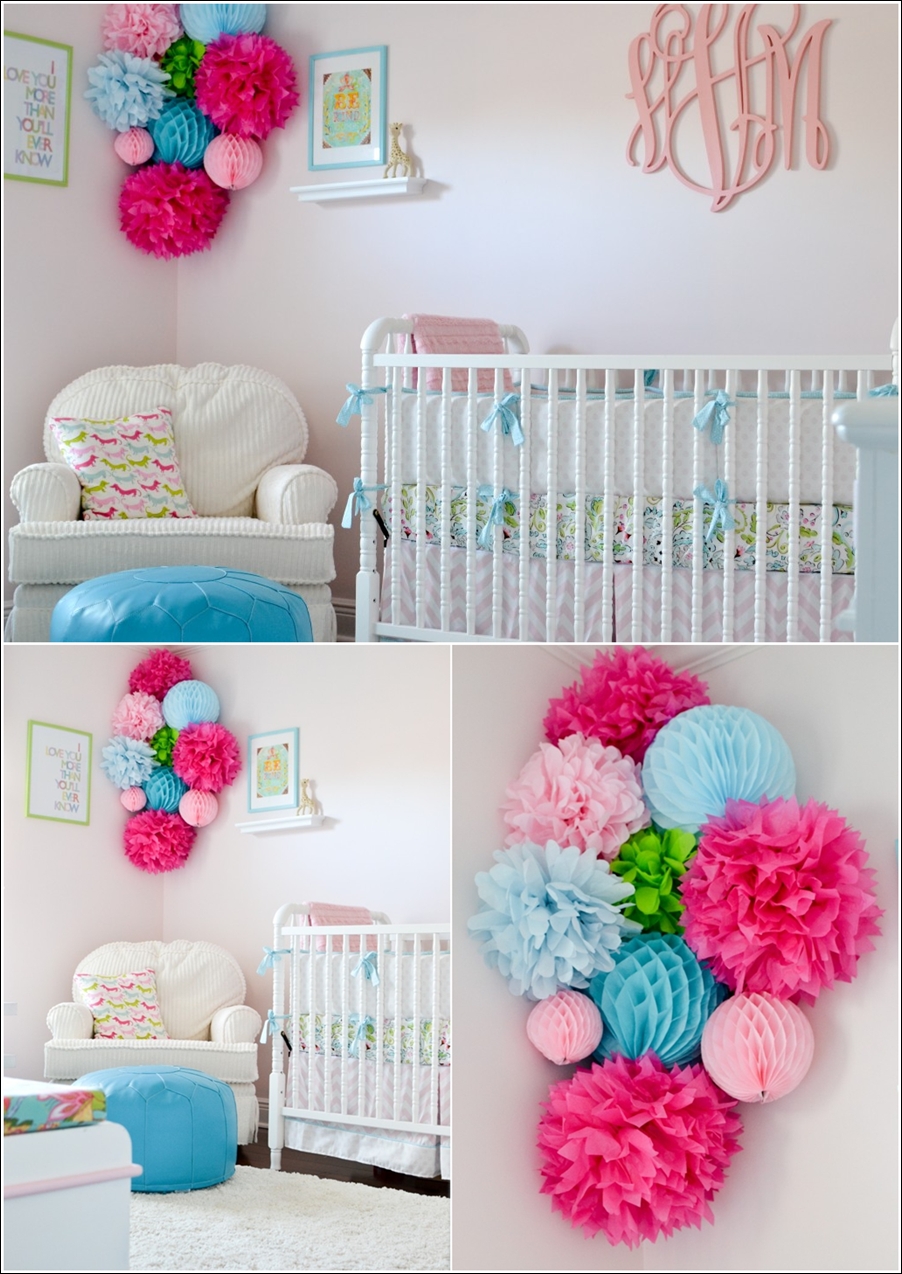 This is a baby girl's nursery that has its walls in pale pink. At one corner some vibrantly coloured pom poms are hung looking fabulous with the pastel shade of the wall. The white furniture is also looking good with the pom poms.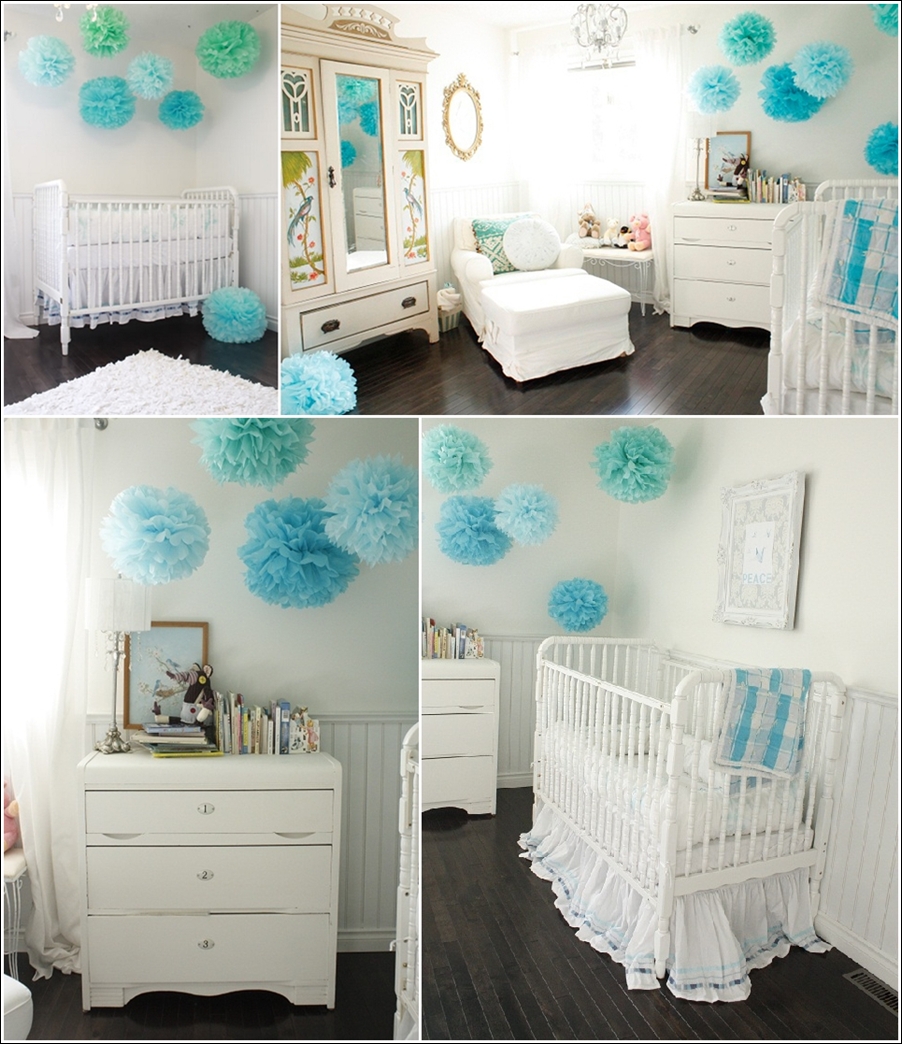 This one is a baby boy's nursery in white colour that is added a quick spark with the use of aqua pom poms above the crib and the dresser.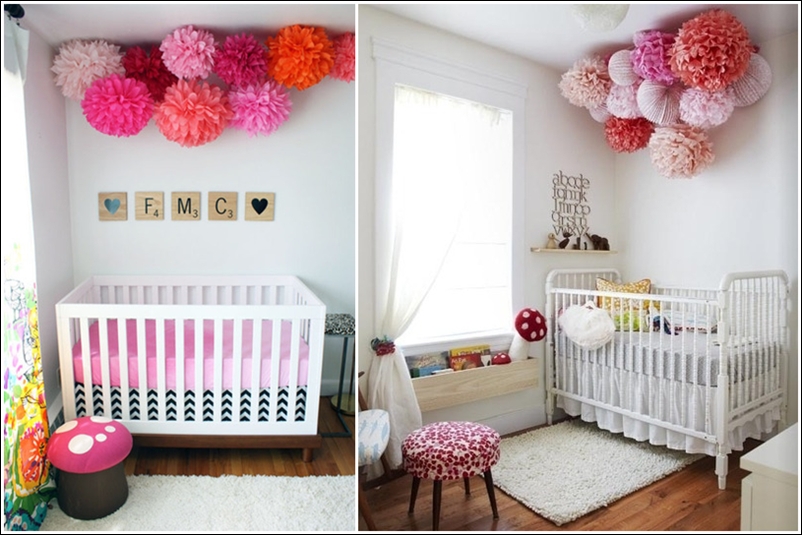 The first nursery in this picture is having bright coloured pom poms in pink and orange tones above the crib. The second also has pastel and pink pom poms above the crib.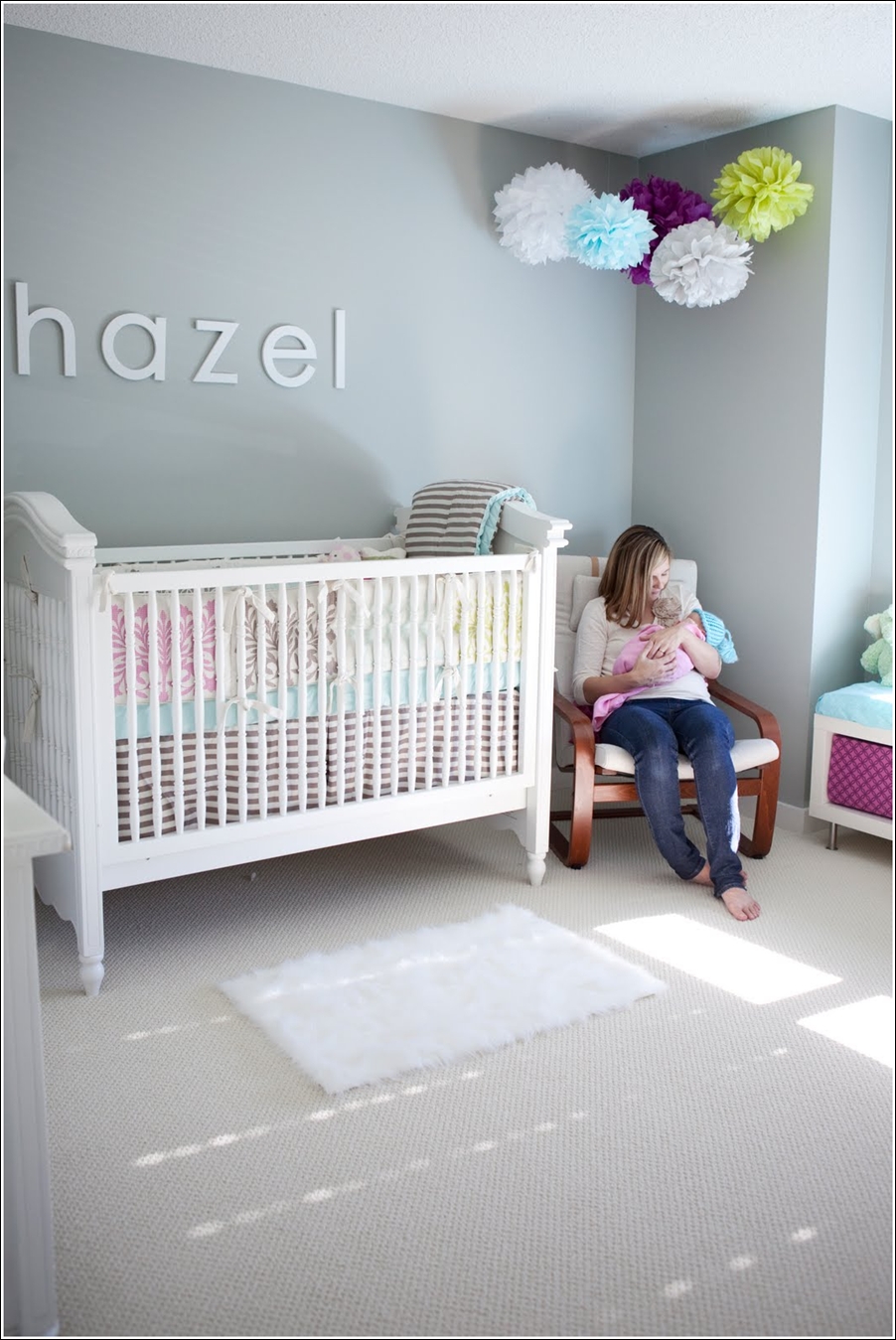 This nursery is designed for a baby girl that is having grey walls and a white crib. To add a bit of zing to its grey outlook pom poms in white, pastel blue, purple and green are added.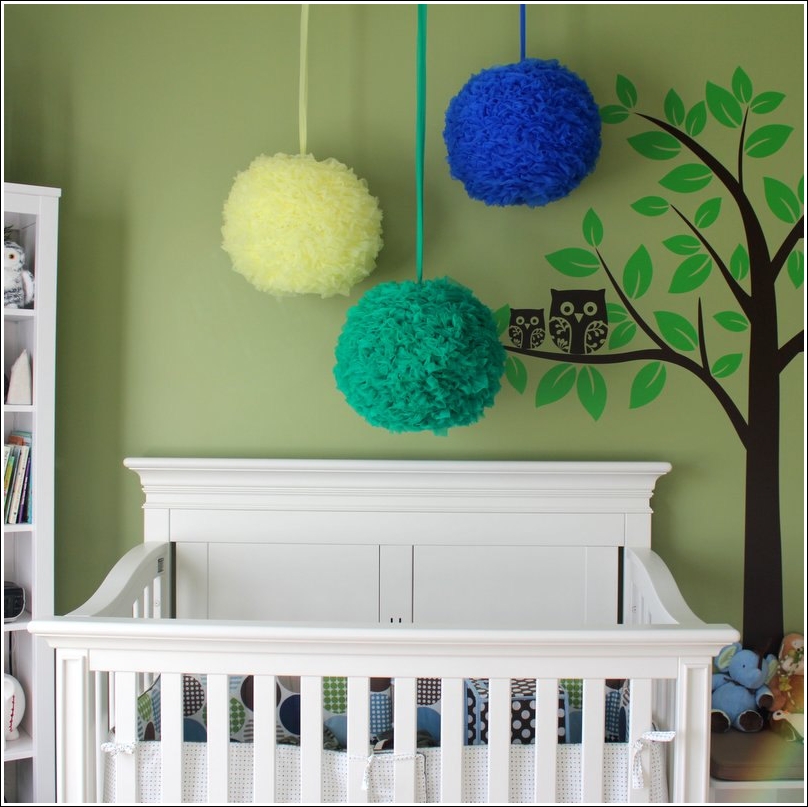 These are pom poms in yellow, blue and green colour perfect for a baby boy's nursery. You can purchase these for your little fellow's room at Etsy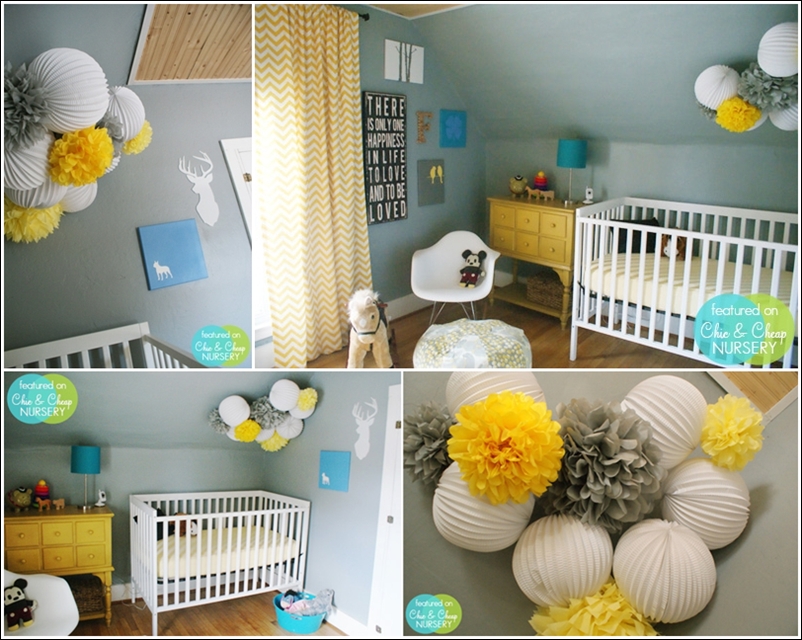 This one is a baby boy's nursery with a colour combo of grey, yellow and white and for this reason pom poms in the same theme shades are hung above the crib.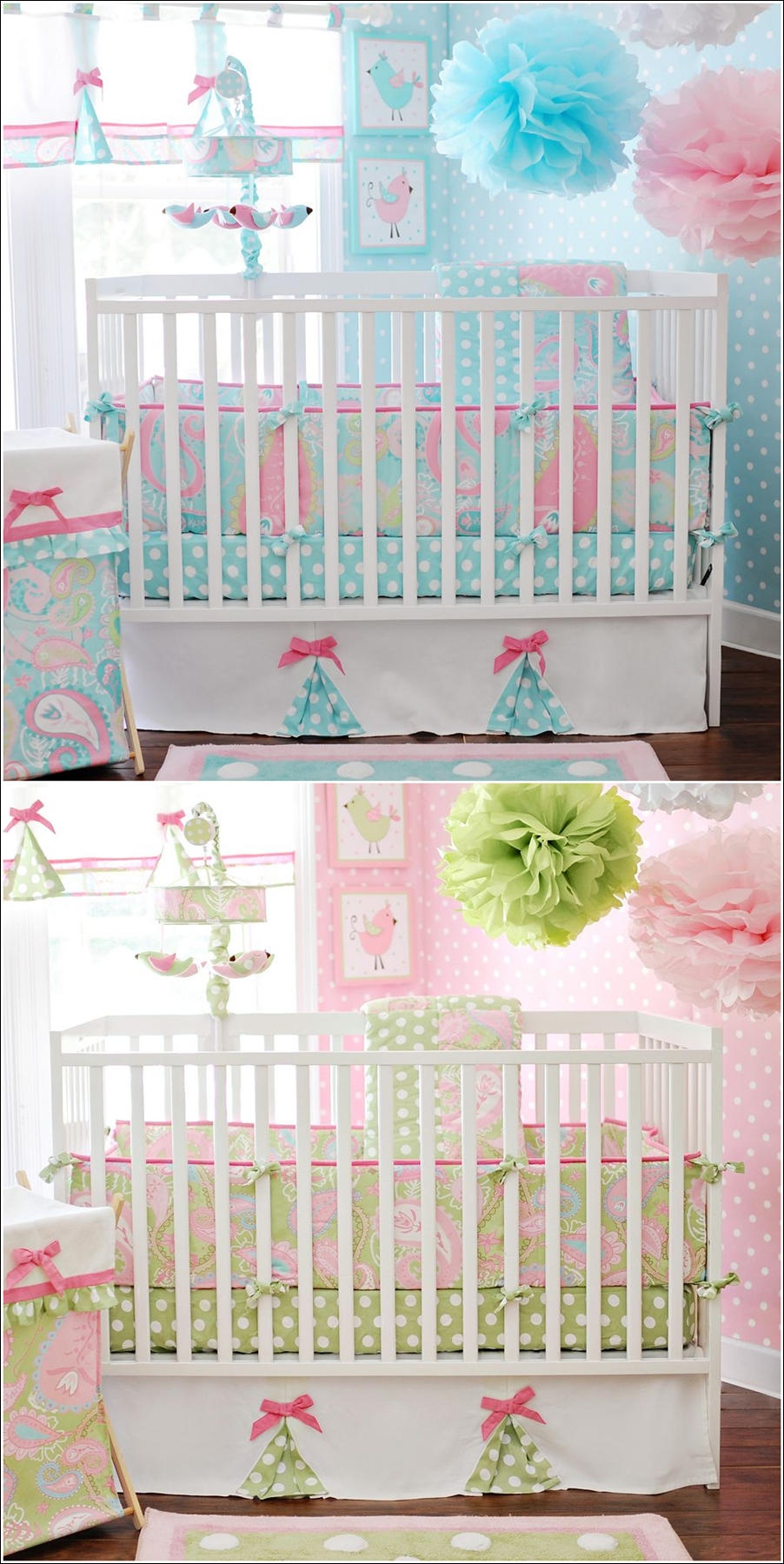 These are nurseries of baby boy and girl that are added pom poms in the same colours of the crib bedding and the wallpaper.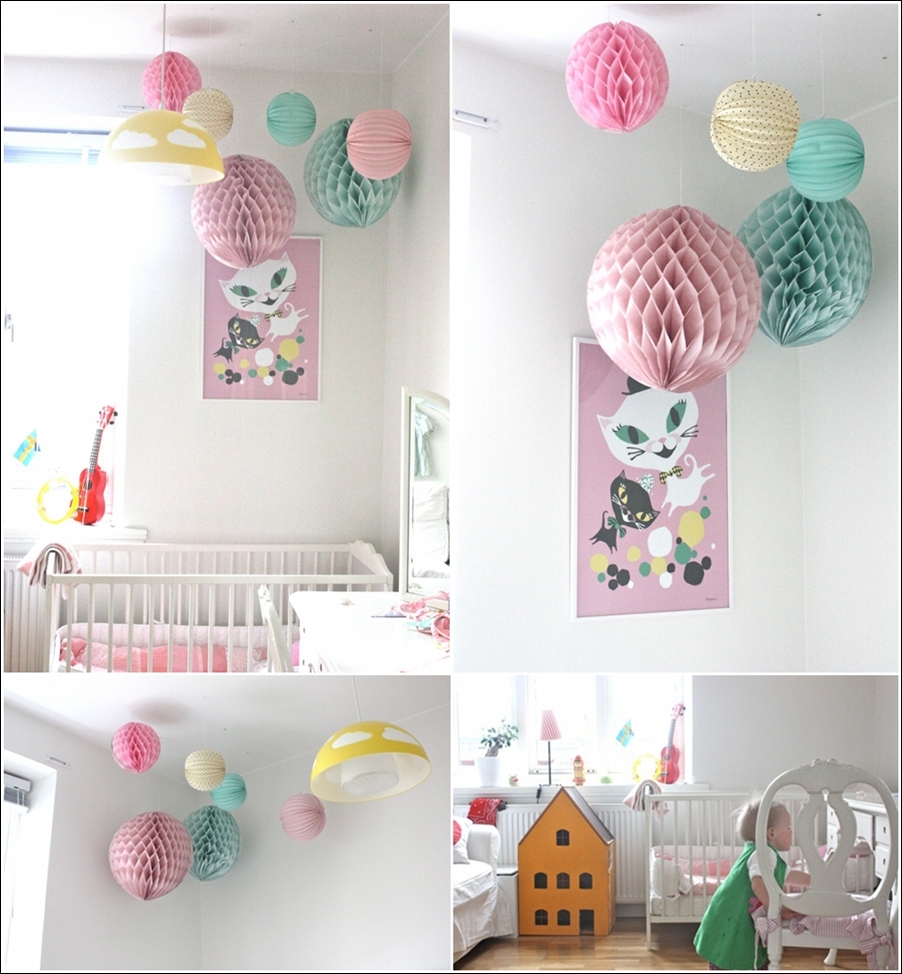 This nursery with white as the main colour is added pastel hued pom poms looking so cool and chic. Your little girl would love to spend time in a nursery decorated like this.