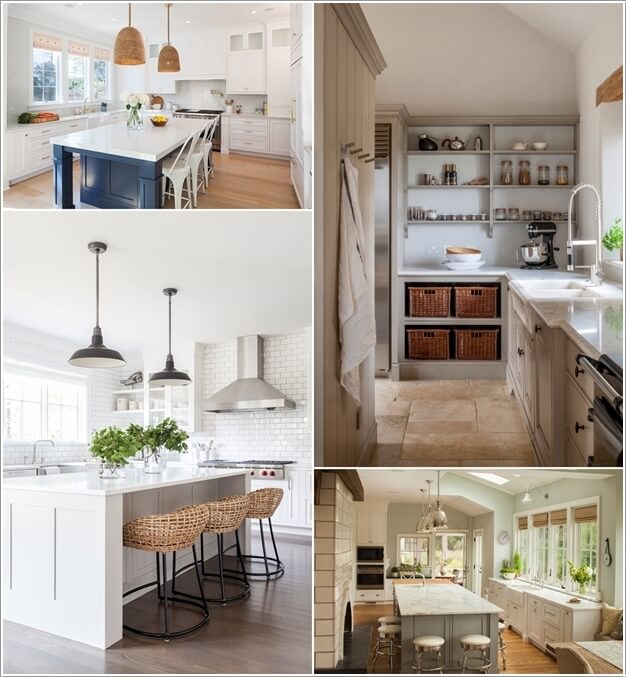 If you want your kitchen to have a unique decor element that becomes prominent in the overall decor then how about picking something made of wicker or rattan? The color and texture of wicker or rattan looks so well inside a kitchen. Either you have a farmhouse style kitchen or an uber contemporary design outlook, wicker and rattan can set well in almost any case. Let's say you have to hang a few pendant lights above your kitchen island then think of wicker. Perhaps you have to boost up the storage of your kitchen , then make use of wicker baskets. So, take a look at the ideas we have collected for your inspiration:
1. Spice Up the Island with Rattan Bar Stools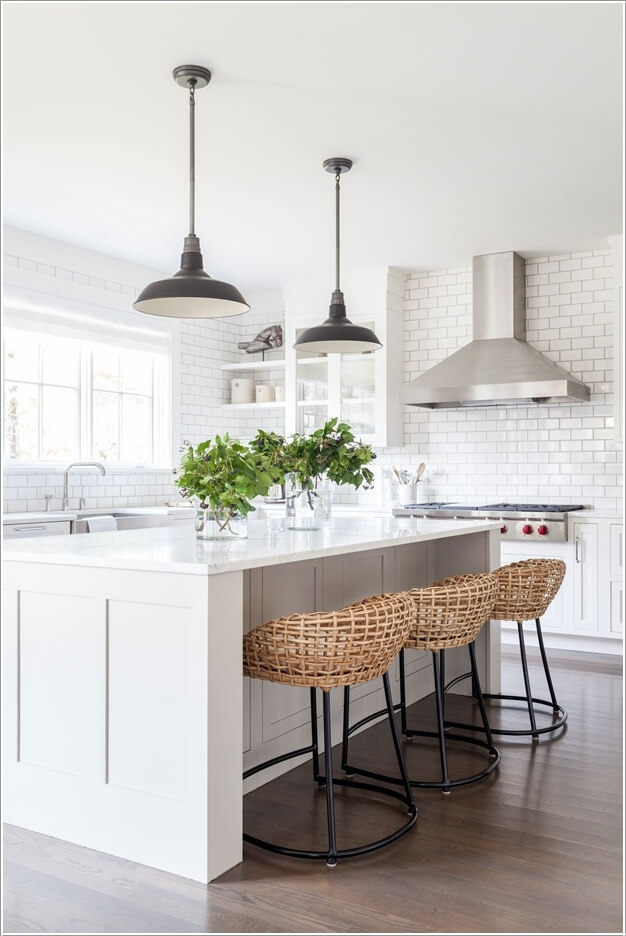 Image via: delizz
2. Use Wicker Baskets as A Storage Option in Your Kitchen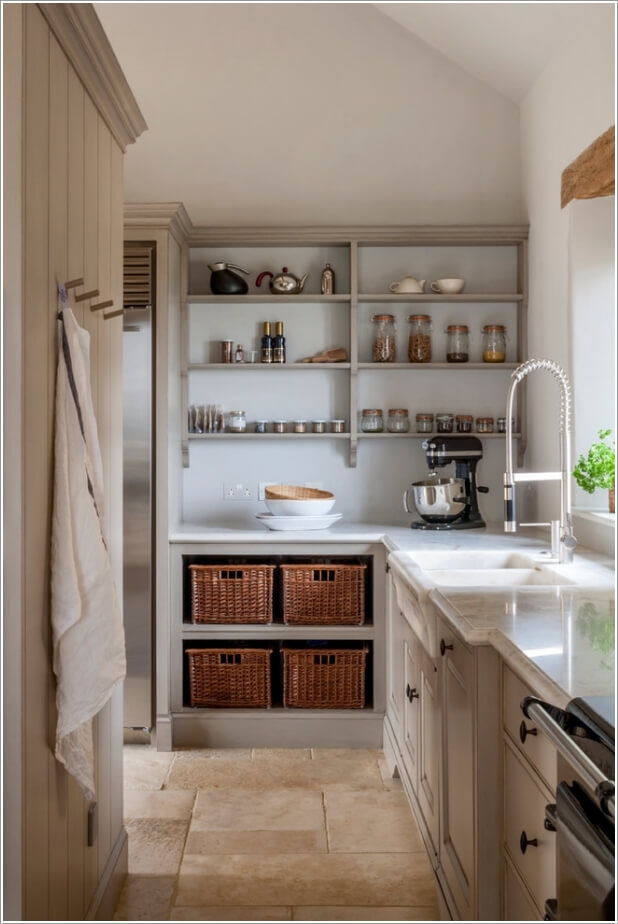 Image via: houzz
3. Enhance The Beauty of Your Kitchen with Wicker Pendant Lights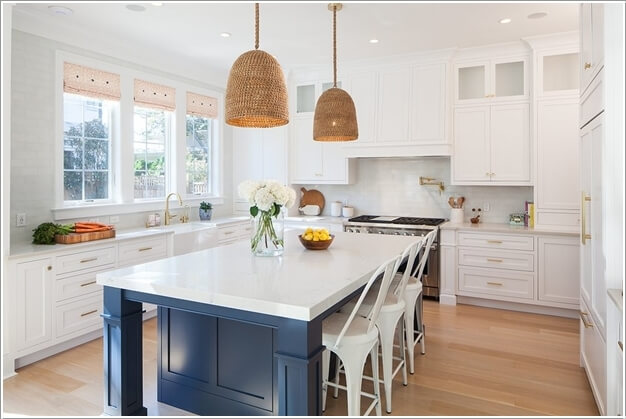 Image via: yelp
4. Display Wicker Dishes and Trays as Decorative Accents
5. Dress The Windows with Rattan Blinds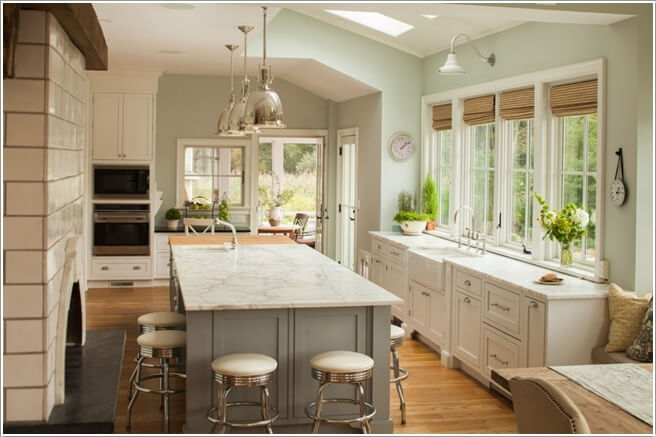 Image via: houzz
We are sure after viewing these ideas you would love to include wicker or rattan decor features in your kitchen too. Hope you enjoyed. Thank you for being with us, keep coming for more.