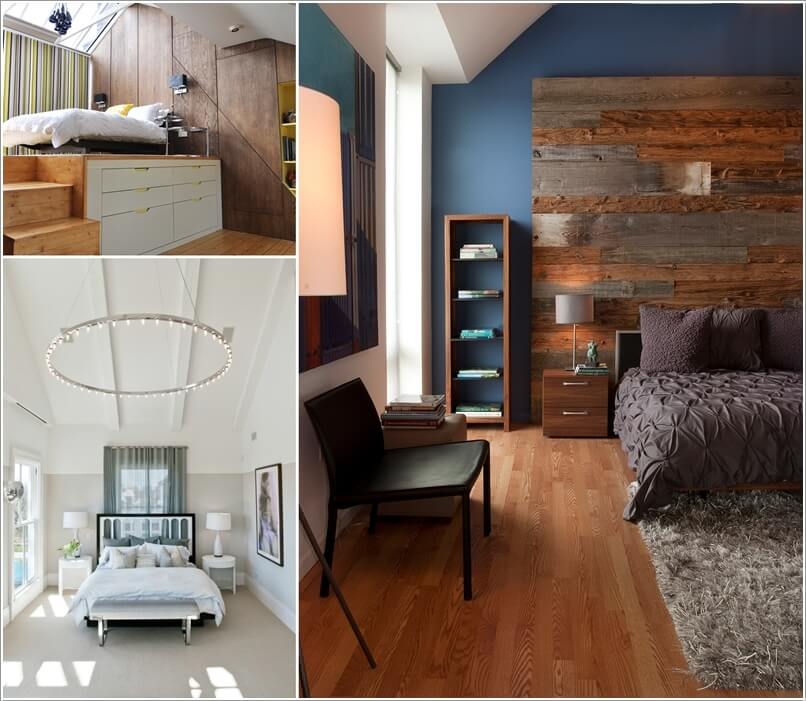 Bedrooms are considered the most important area of the house. A long day from work and school warrants a peaceful nap and a good night's sleep. Lazy weekends make you stay in bed for half of the day. Thus, you want to ensure that your bedroom feels like heaven on Earth.
High ceilings create a cozy feeling for everyone and make it look spacious even when you have a small, ordinary room. The perception of having a voluminous bedroom can set up a mentality of creativity, serenity, and freedom. 
The right architecture can create good ventilation, reduce the use of air conditioners, and save electrical consumption. If it is designed with a window panel above, it can generate natural lighting. A cool and bright room will surely brighten up your day and lift your mood. 
You have many options for making your high ceiling bedroom look better and grander. However, frequent maintenance is also needed to preserve its structure and color. Popcorn ceiling removal can effectively smooth the ceilings.
Decorating a high ceiling is no doubt a design challenge. But with the use of clever ideas, it can be tamed and made to look good. Taking advantage of the height you can experiment and work different elements into the room. So, take a look at the designs tips for decorating a high ceiling bedroom:
1. Get Advantage of the Height and Go for a Tall Headboard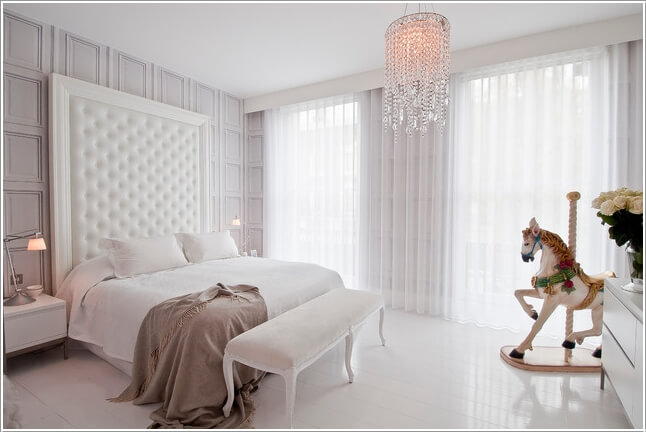 Image via: homester
2. You Can also Go for a High Decorative Panel That Can Mimic an Accent Wall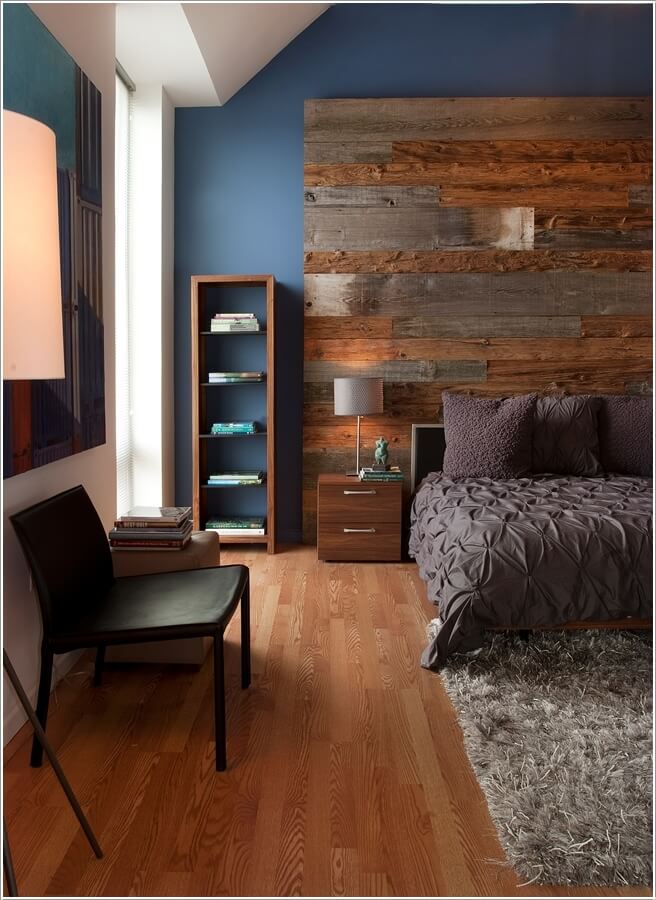 Image via: zillow group
3. Hang a Chandelier with a Long Chain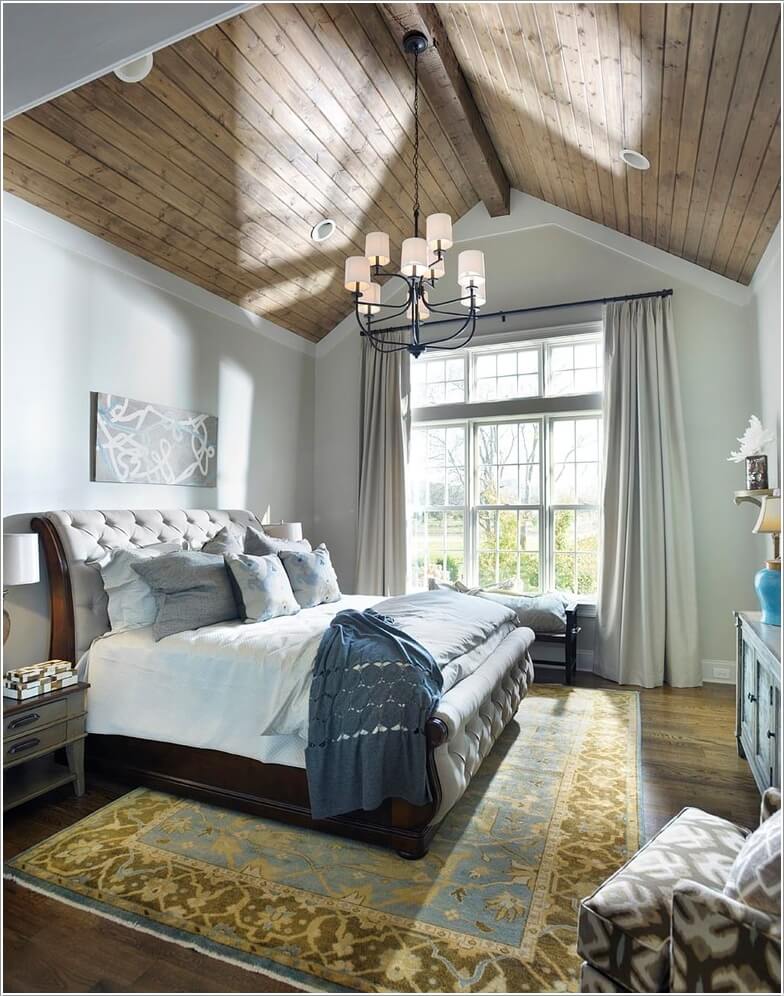 Image via: style home park
4. Trick The Height by Painting The Upper Part of The Walls and The Ceiling in The Same Color Darker in Color Compared to The Walls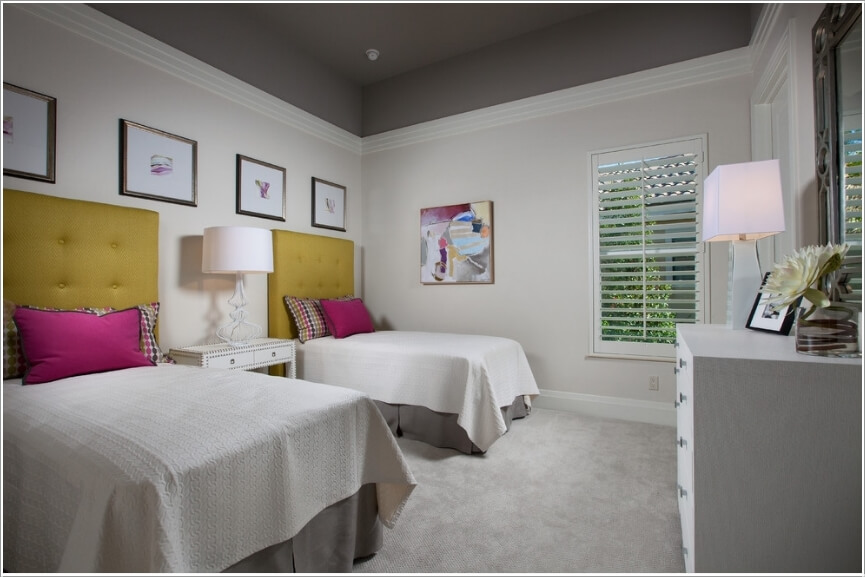 Image via: houzz
5. A Four Poster Bed with Long Posts is Ideal for a Heightened Ceiling Bedroom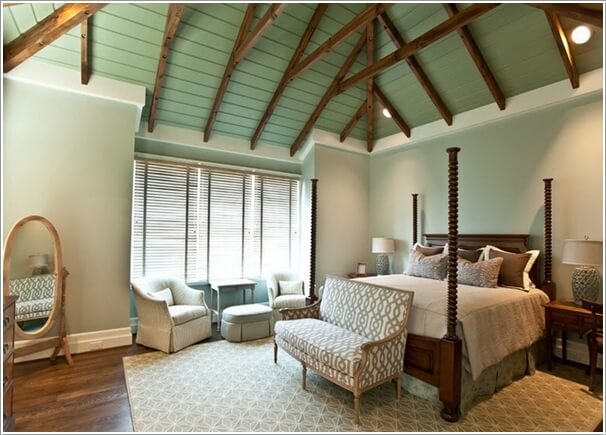 Image via: live internet
6. Hang Ceiling to Floor Curtains to Introduce More Pattern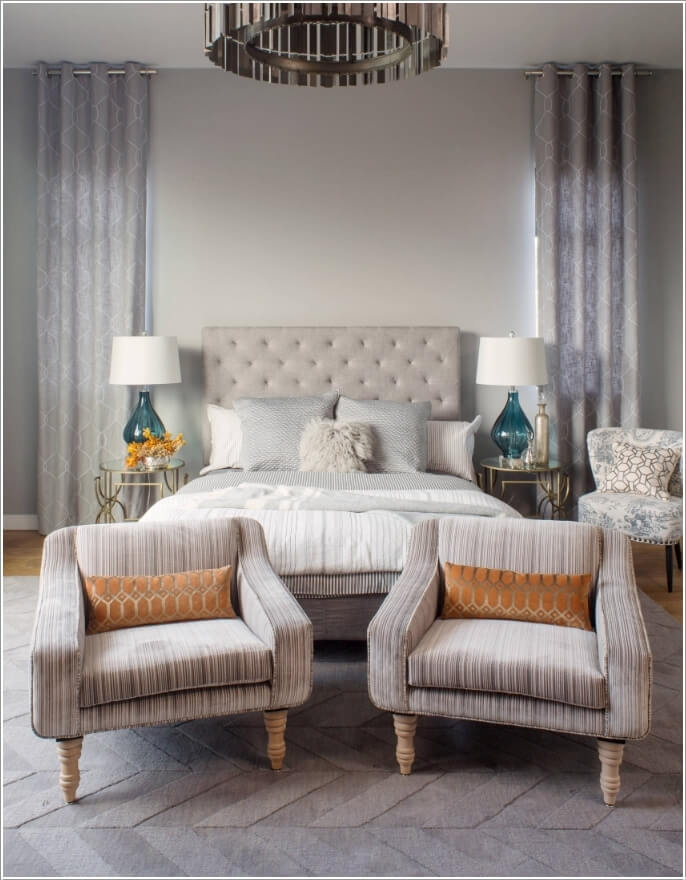 Image via: houzz
7. Hang a Canopy of The Bed from The Ceiling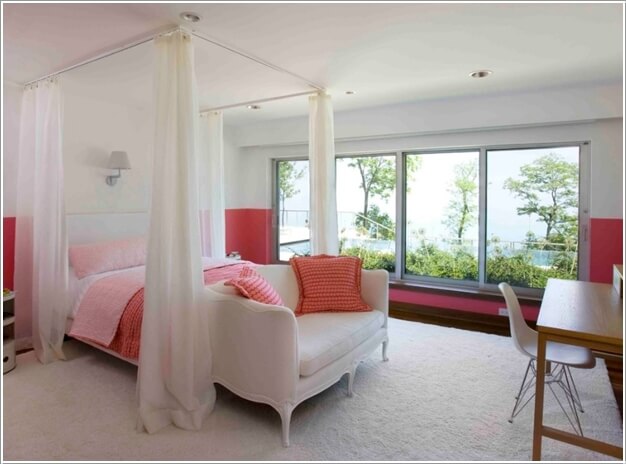 Image via: houzz
8. Spice Up The Ceiling with Wood Beams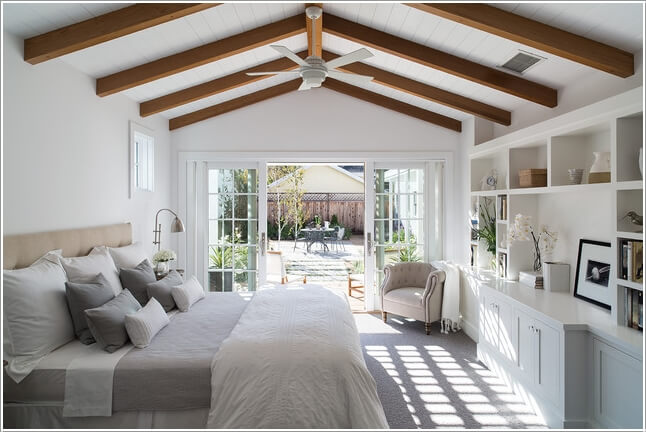 Image via: houzz
9. Make a Good Use of The Height with a Loft Bed Packed with Storage Underneath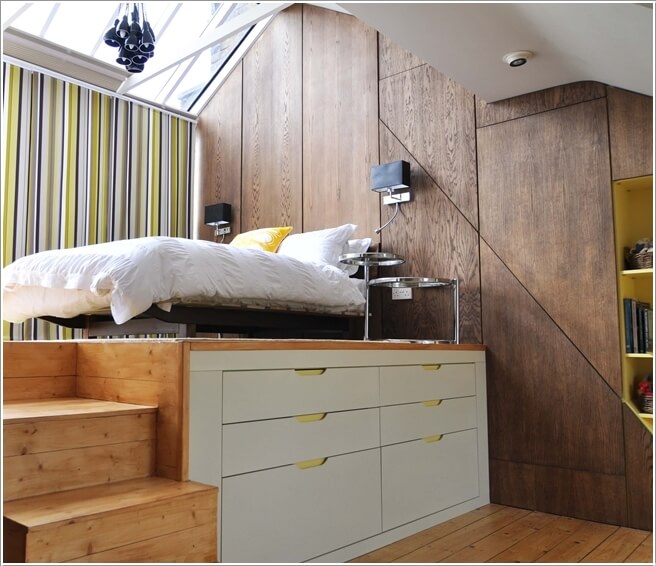 Image via: freshome
10. Install a Large Lighting Fixture Like This One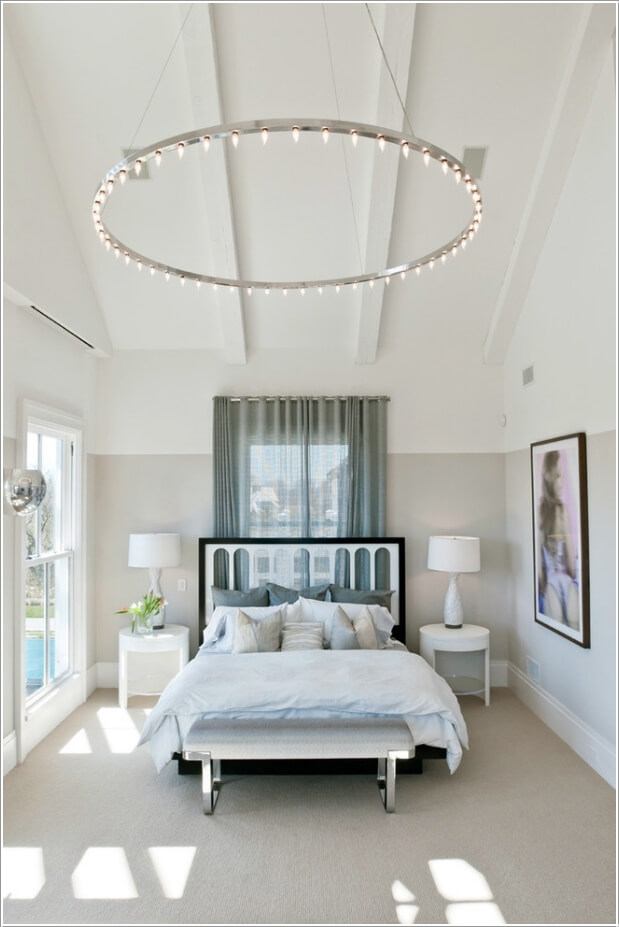 Image via: houzz
Taking All Into Account
High ceilings are increasingly popular nowadays. A simple and ordinary room can look grand and luxurious. On top of it, they provide a feeling of peace, serenity, and freedom—which are all that we all look for in a bedroom. Compared to low ceilings, they create a cool and bright environment. 
Decorating a high ceiling bedroom is both interesting and challenging. There are many options to design it depending on your preferred color pallet, theme, and decorations pieces. Take your time in looking for the best ones to your liking. Play with different color tones, accessories, curtains, hanging paintings, and chandeliers. Moreover, lest you forget that good maintenance is also crucial in preserving that cozy and comfortable feeling.