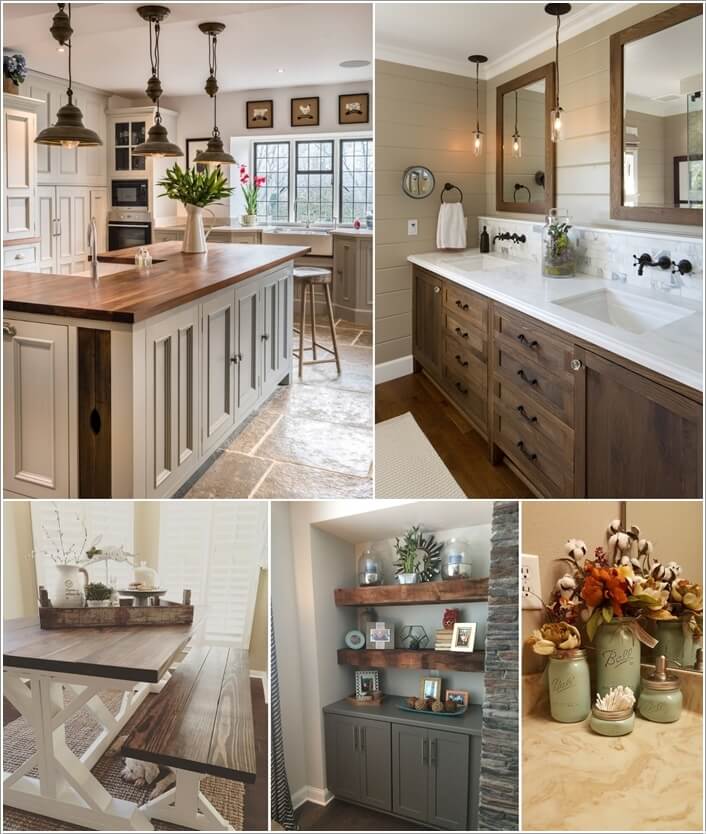 Farmhouse style is loved by all these days. It brings a sweet nostalgia of old days when people lived on farmhouses and lived simple lives. You can also check out Antique Farmhouse Blog for home decor for some amazing ideas. There are many interesting ways in which you can add hints of farmhouse style to your existing modern decor as well. So, take a look and see which one you like the best:
1. Invest in Or Make Your Own DIY Farmhouse Inspired Pendant Lights for Different Parts of The Home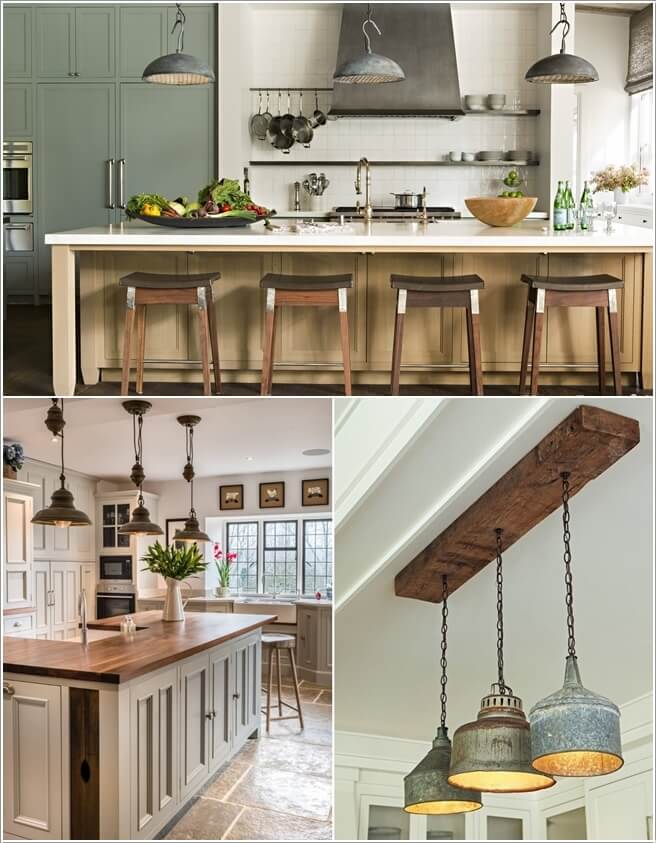 Pendant lights in barn style are a great way to introduce hints of farmhouse style quickly and effortlessly. You can also give a shot to making your own such as this lighting fixture created from old barn wood, chains and galvanized metal buckets.
2. Build Cabinetry With Barn Boards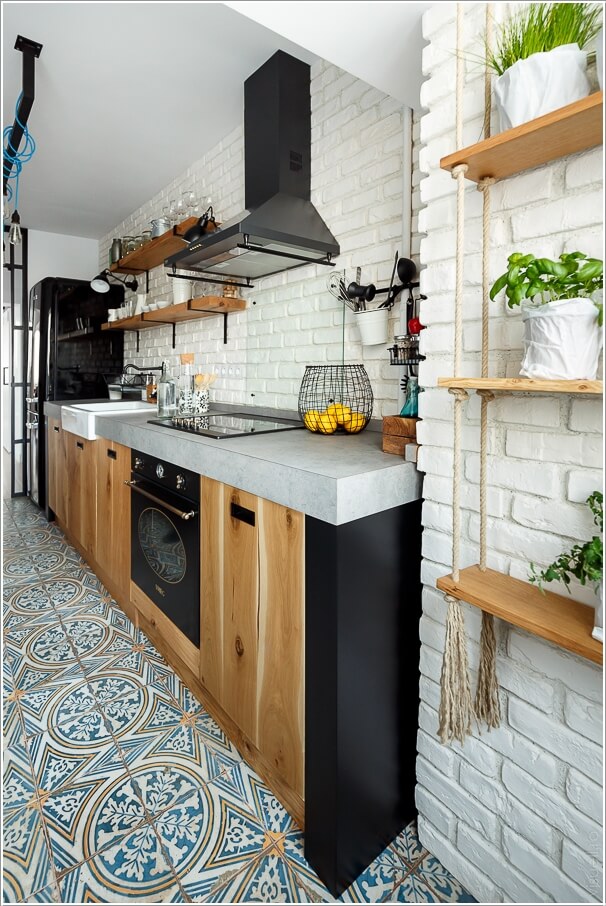 If you have to give a makeover to your kitchen then remodel the cabinets in farmhouse style by building them with barn boards.
3. Boost Storage in Your Home with Rustic Wood Shelves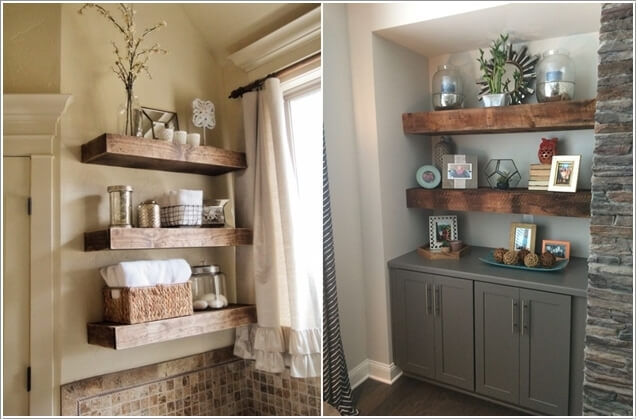 In a very low cost you can build wood floating shelves with pure rustic flavor at any place in your home where you need to increase the storage.
4. Decorate and Organize with Mason Jars, You Can Paint Them in a Distressed Look or Use in Their Original Form Too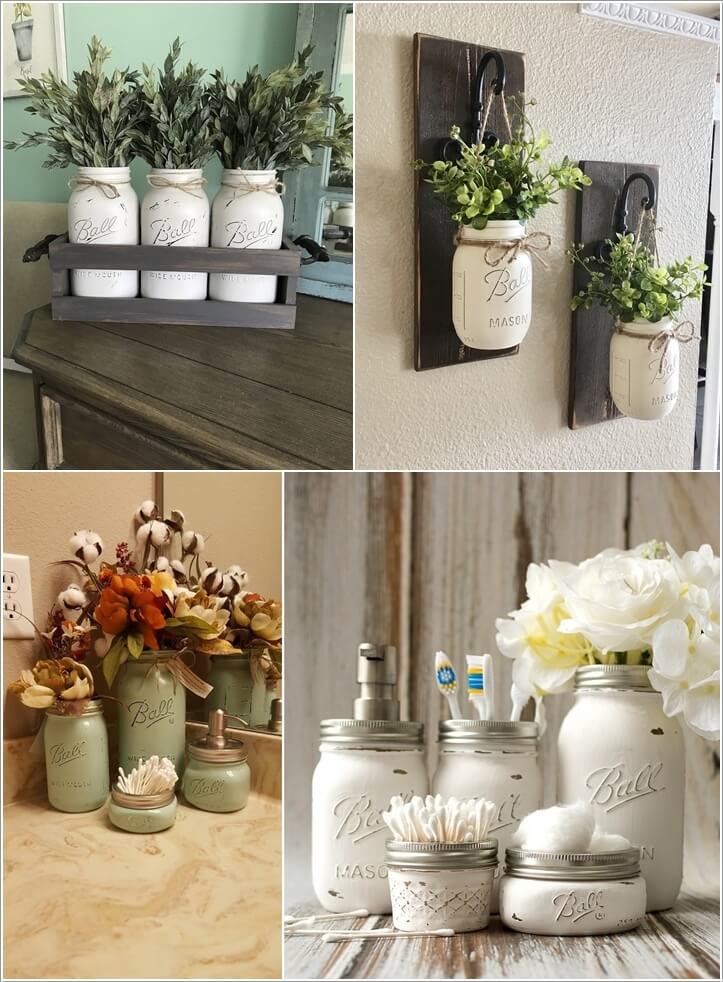 You can easily find mason jars either new or old in many stores and almost every flea market. You can use them as planters, vases or even organizers.
5. Go For Exposed Wood Beams
Exposed wood beams are also a feature found in farmhouse style decor. If you happen to have any in your home then instead of concealing; embrace them and design the interior accordingly.
6. Install Farmhouse Sinks in Your Kitchen, Bathroom and Laundry Room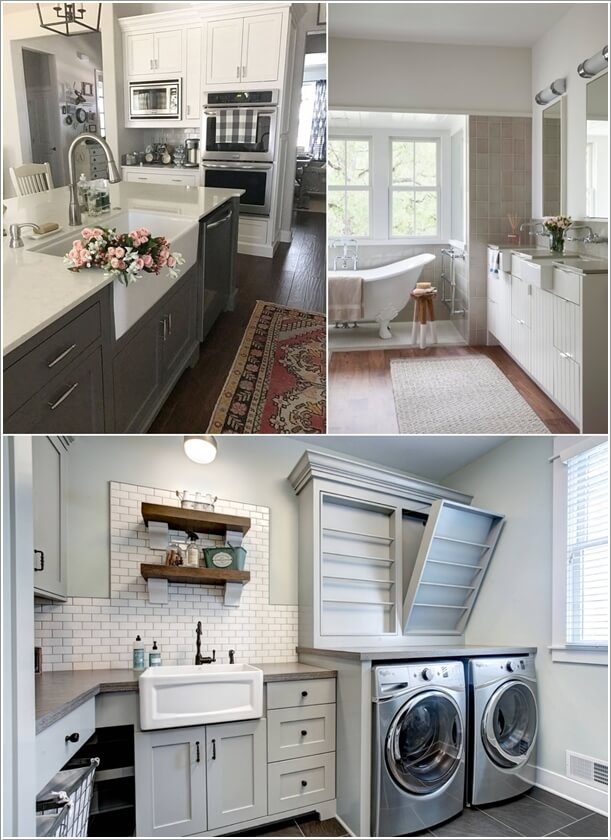 In almost any theme of interior decor, a farmhouse sink looks perfect whether it be the bathroom, the kitchen or the laundry room.
7. Include Details of Wicker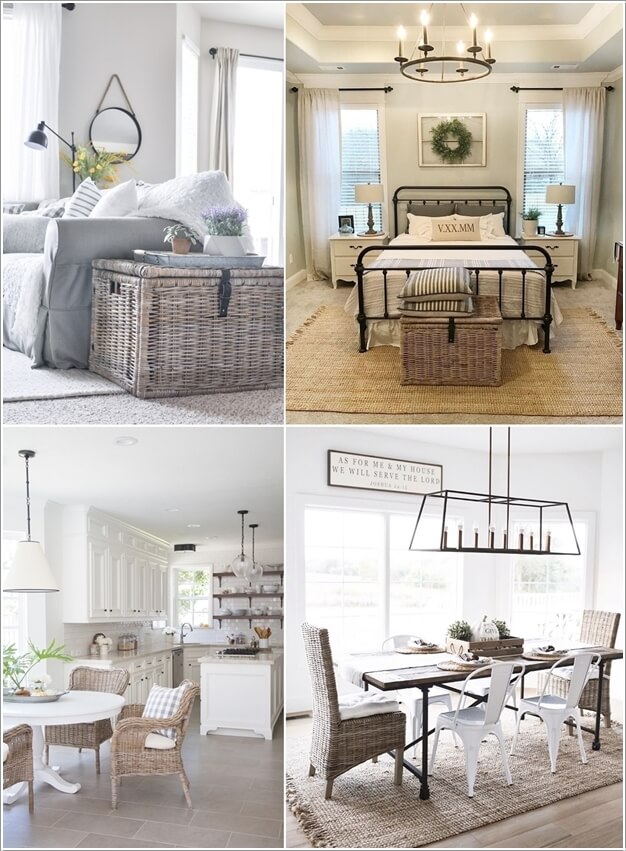 Wicker details always remind us of the wicker baskets used to gather and store fresh produce at a farmhouse. So, why not include wicker decor accents and refresh the memories?
8. Include Decor Details Created with Chicken Wire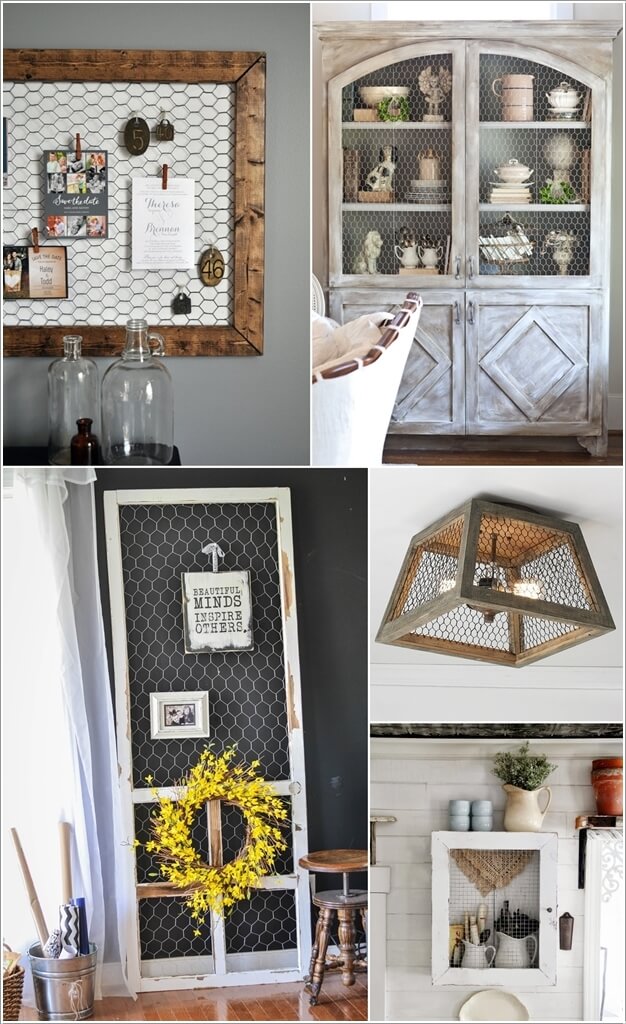 You can also use chicken wire to make so many different things. From the ceiling light to the kitchen cabinet, you can build almost anything with it.
9. X Brace Furniture is a Pure Characteristic of Farmhouse Style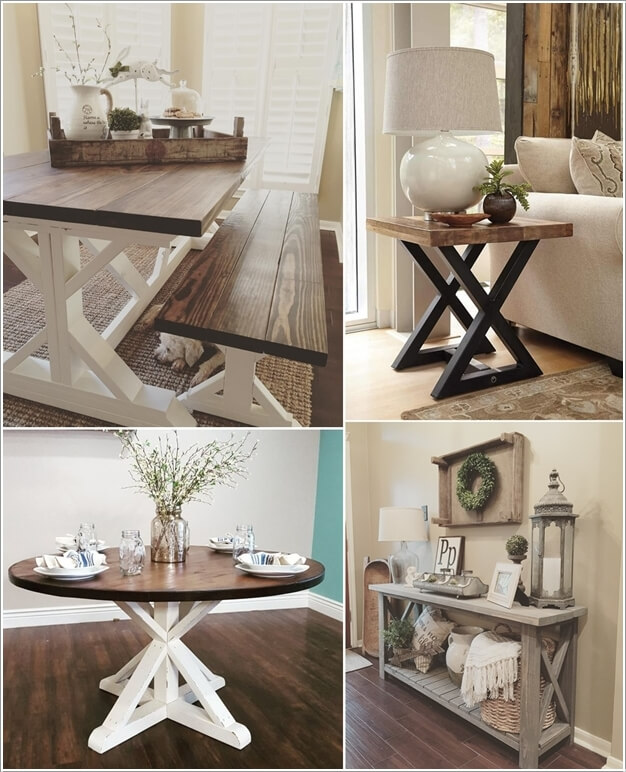 Thinking about a farmhouse inspired furniture piece? Then X brace is the one you can go for. It looks stunning!
10. Decorate with Farmhouse Prints and Textures of Fabrics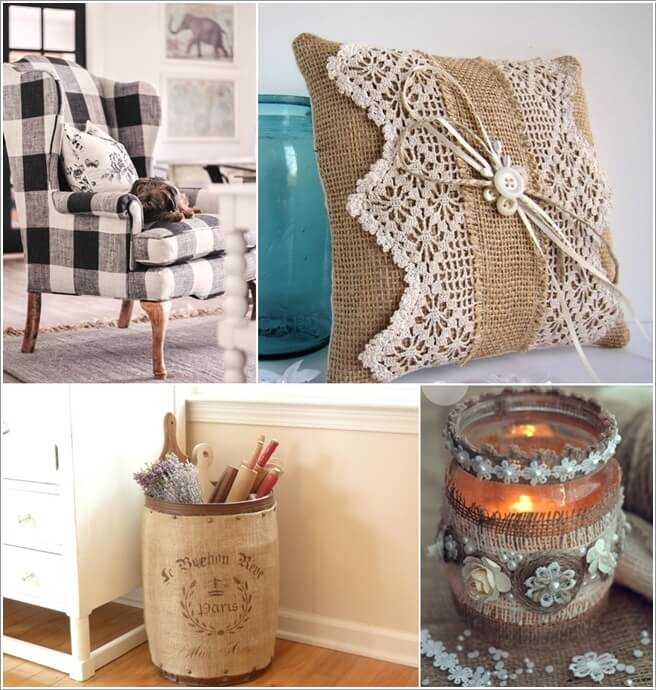 Farmhouse style can also be introduced in your home through fabrics of different kinds. For example, you can choose prints such as check. Or you can go for textured fabrics such as burlap, lace and crochet.