Give your boring looking interior an uplift and design it by adding colors. The best way to do so would be designing it in Bohemian style as it is all about decor with colors, patterns and artifacts. If you are artistic at heart then Boho decor is meant for you. Have a look at some ideas here for your inspiration…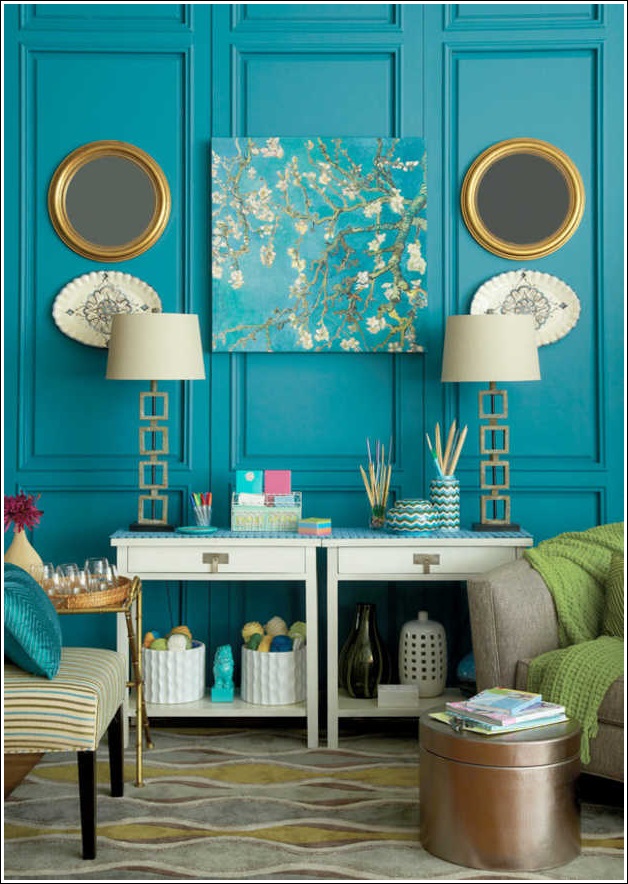 This one is a living area in Boho style with blue as the dominating hue and the principle of symmetry is used in the form of  mirrors, china plates, lamps, tables and sofas.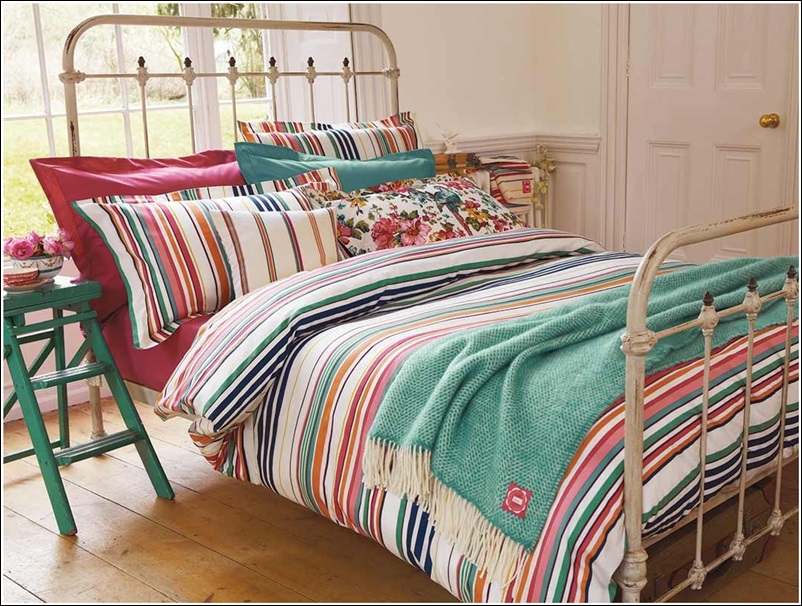 You can add Boho spirit to your bedroom by the use of a duvet cover as well and that is why here is a duvet cover with stripes in bold colors.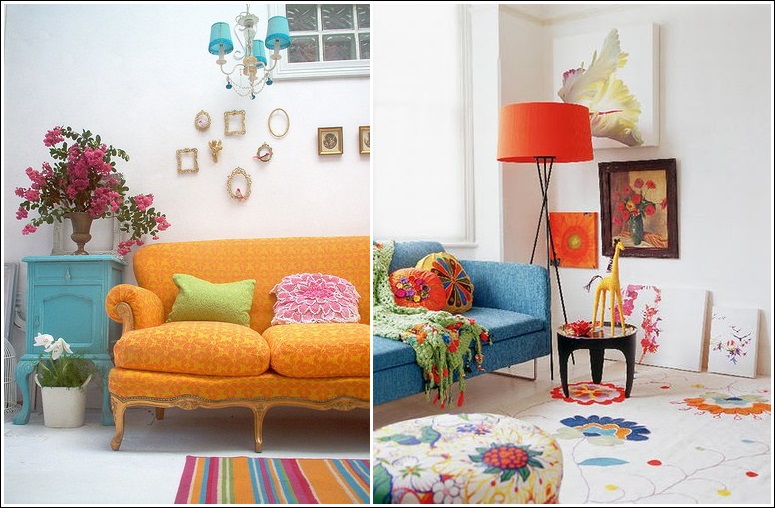 These are two living rooms totally soaked in Boho inspiration. The first one is having an orange sofa accented well with a blue side table and a chandelier. The second one has a blue sofa contrasted well with an orange lamp. Moreover splashes of colors over white can also be seen.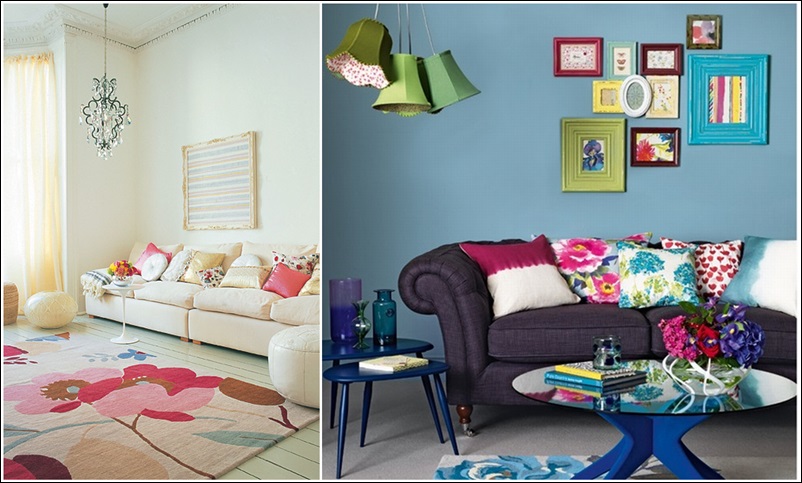 The first picture has a Boho chic look with pops of pink, blue and brown color in white. The second one is having a color mix of blue, green, pink, yellow and purple.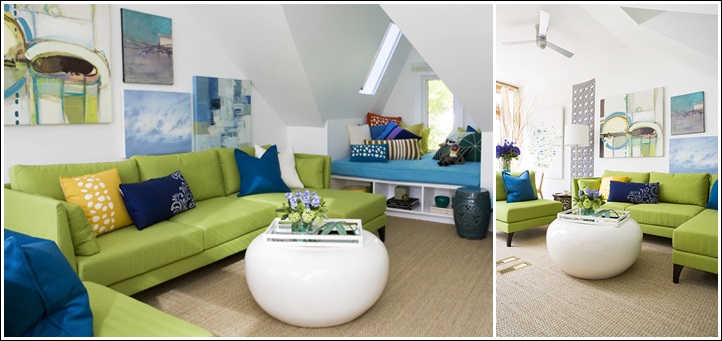 This living area is decorated in green, light blue, dark blue and yellow color. The frames of abstract art are adding a sudden Bohemian look. With this a round white ottoman is simply amazing.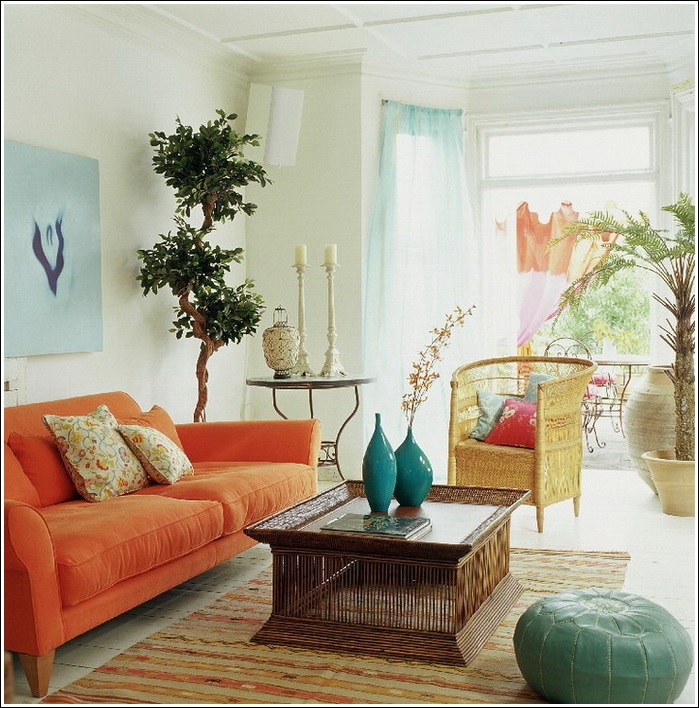 This one is a beautiful living room with an orange sofa combined with wicker coffee table and a wicker chair. With this accents of blue in the form of vases and a round ottoman are perfect. A striped rug is also spicing it up further.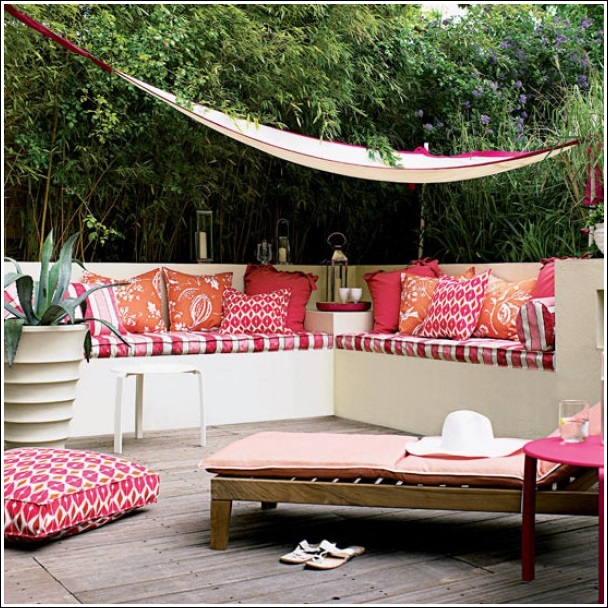 This one is a patio with white sitting area adorned with cushions of lively Boho prints. Use of lanterns is also made.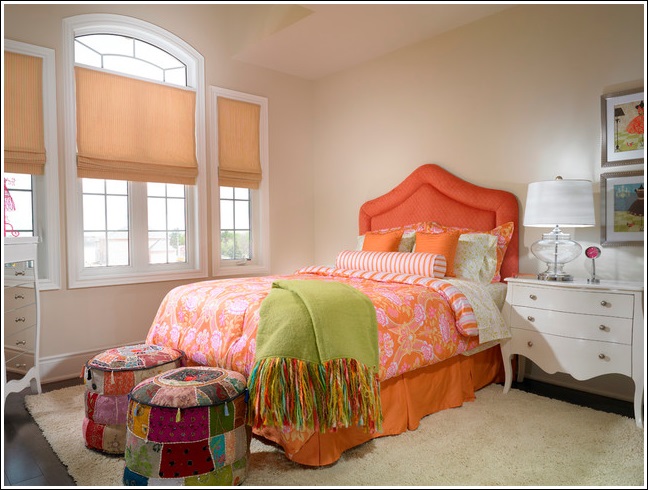 8. Image Source: primacordesigns
This bedroom is having an orange uphosltered bed with bedding in orange as well. With this two Boho printed ottomans are adding even more cheerfulness.