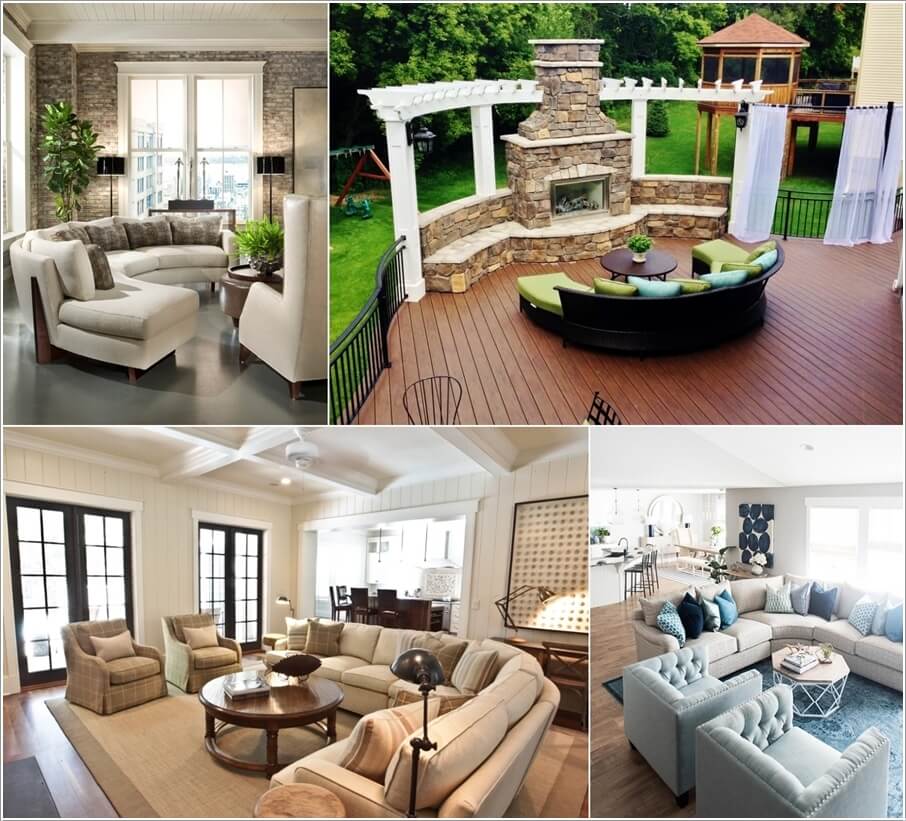 A curved sectional sofa also known as a half moon sofa is another name of conversations, comfort, coziness and style. Either your living room is large or small, you can easily decorate with a semi circular sofa. So, here are different ways to style it so that you can get a living room of your dreams and desire:
1. Accent It with Cube Sofa Seats
If you have chosen the sofa design that is curved then you can play around with shapes and try teaming it up with box sofa seats.
2. Layer It Over a Square Rug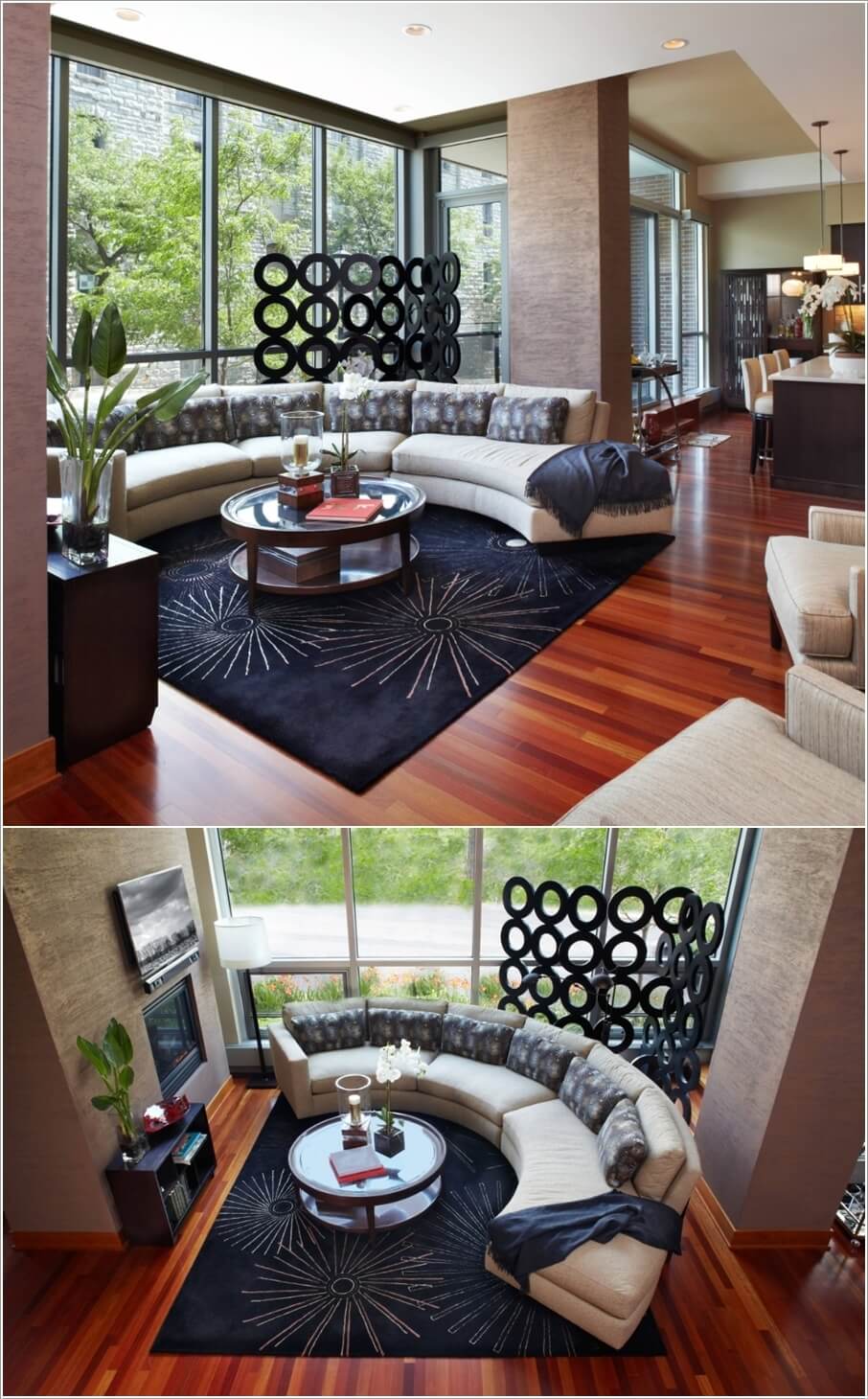 To accent the shape of the curved sectional sofa you can also set it on a rug that is square in shape and preferably a color that is in contrast with it.
3. Decorate with Symmetry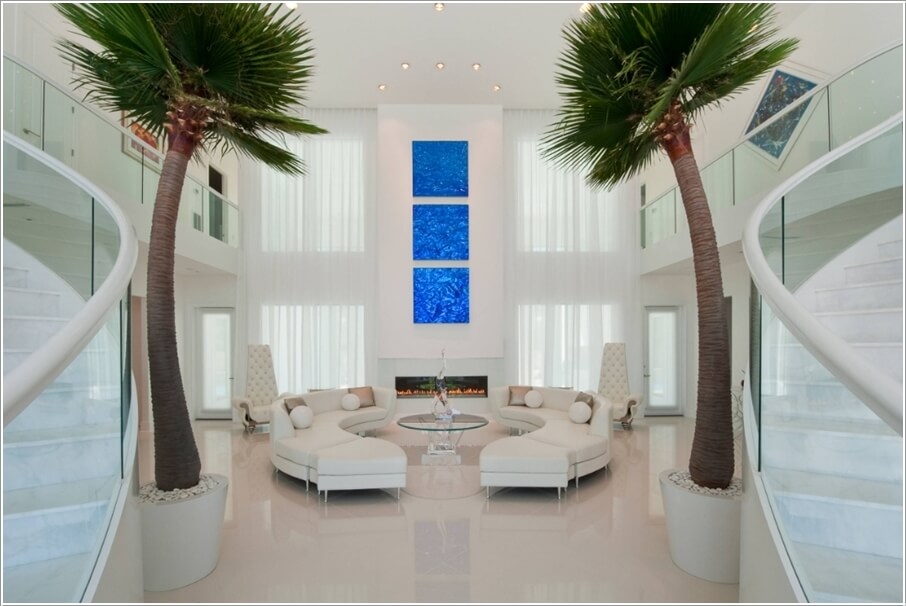 If you have a big budget and a bigger space that calls for more furniture then you can fit in two curved sectionals and decorate with symmetry.
4. Fill The Space in Its Center with a Round Coffee Table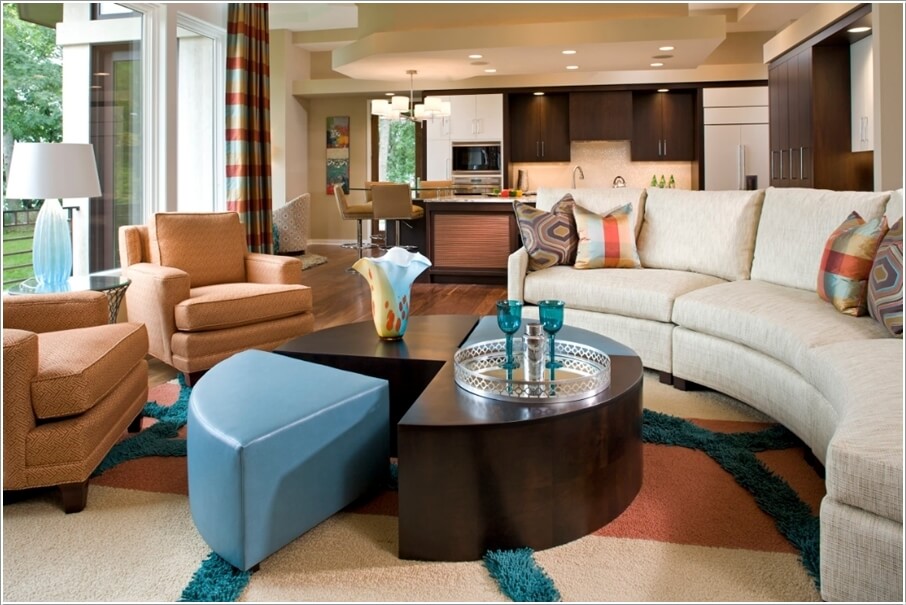 A round coffee table can effortlessly fill the space created between the curved sofa and the accompanying seats even in a living room that has no room to swing a cat.
5. It Can be Used to Define The Boundary of a Living Room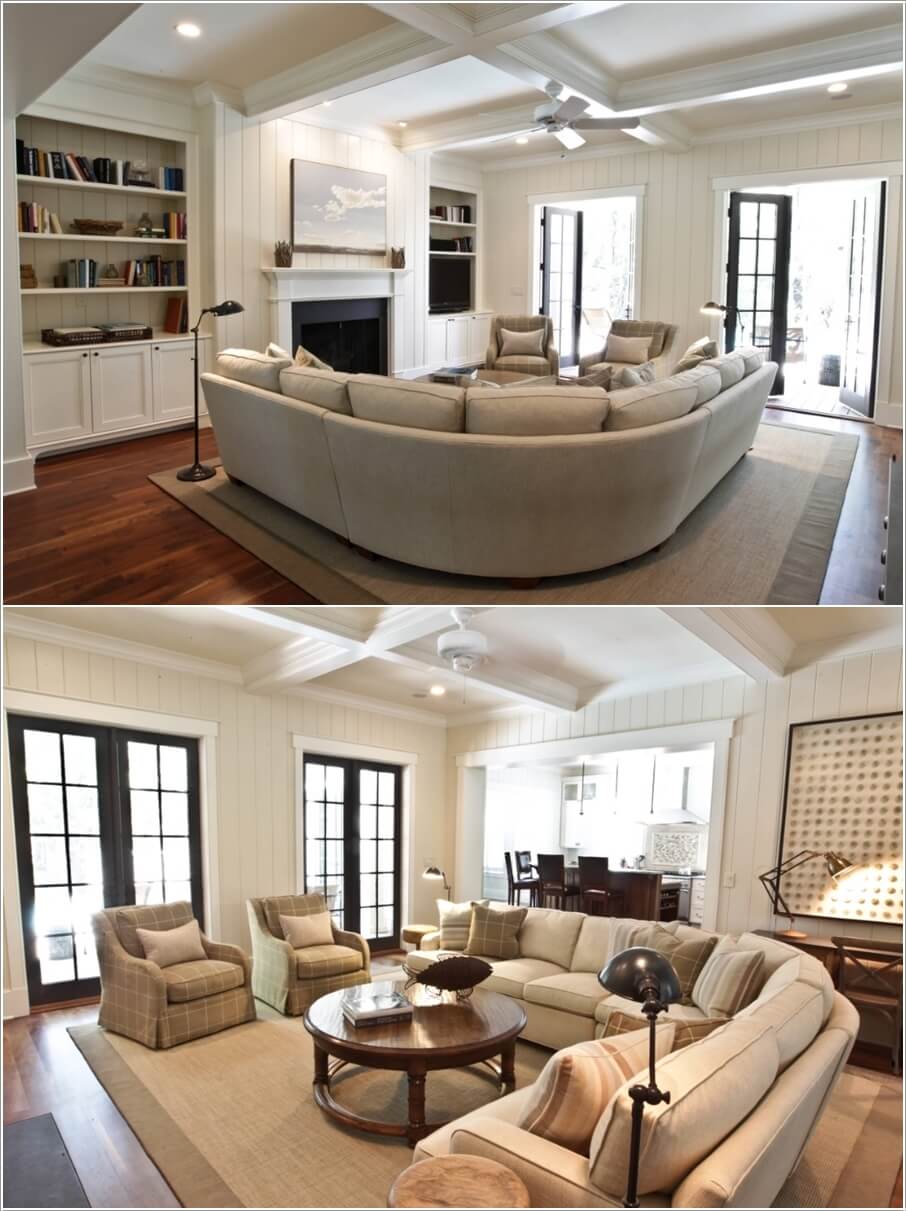 In open concept plans the boundaries between the rooms are blurred. While the open plan concept is very popular it can sometimes make a space lose its individuality. So, if you place the curved sofa away from the wall you can create the zone of your living room.
6. It is Ideal for Rooms with Curved Walls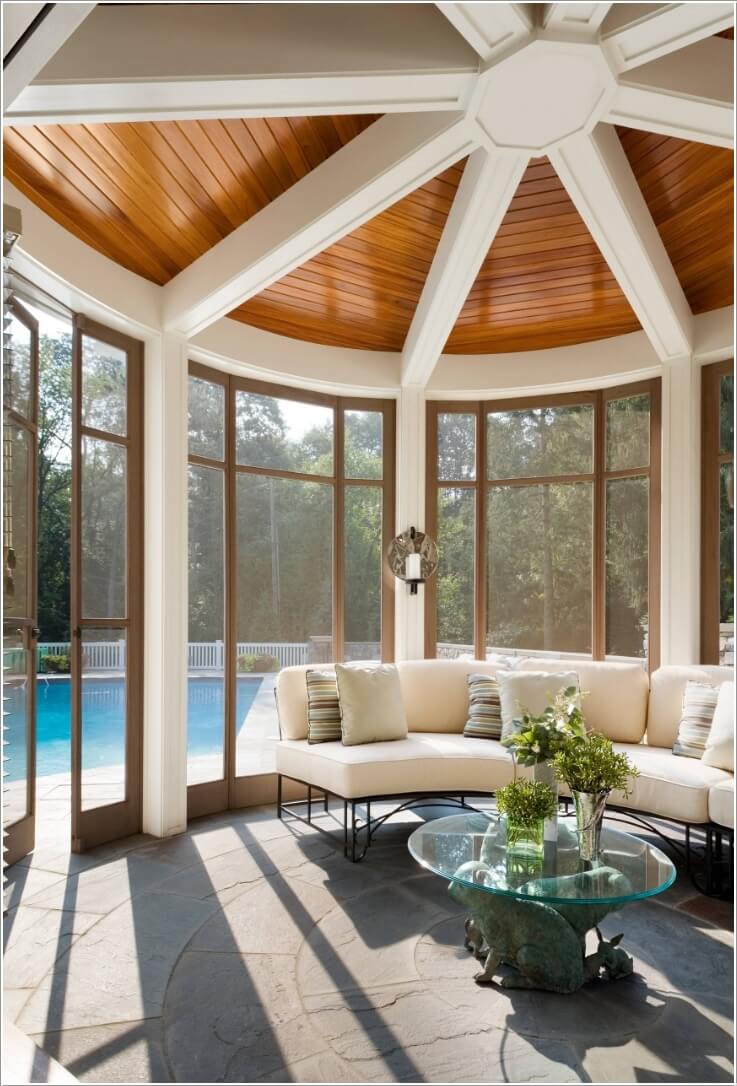 Rooms with curved wall architectural details can sometimes be challenging to decorate. So, a curved sectional sofa can be great to start the decor with.
7. It is Great for an Outdoor TV Screen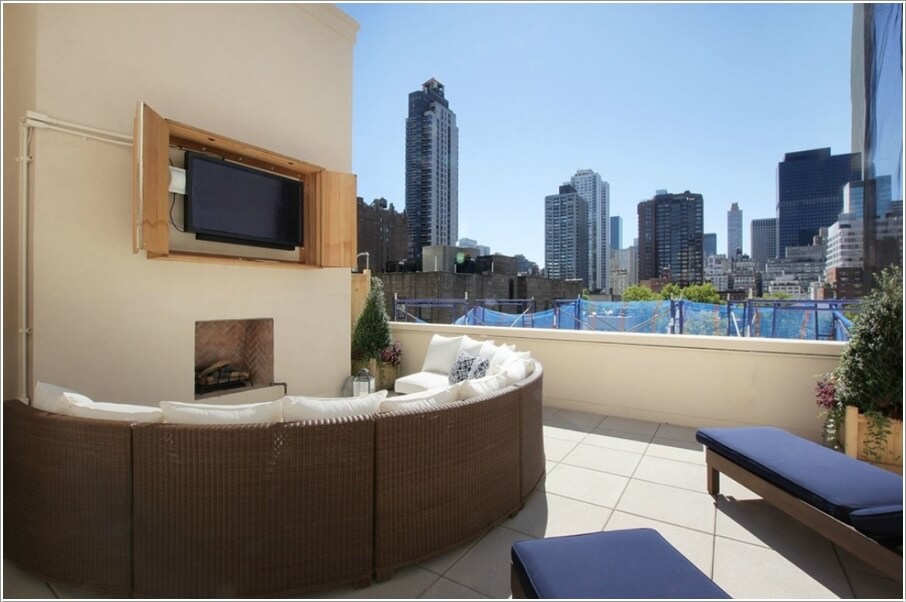 With a half moon sofa everyone can have a better view of the TV screen in your outdoor home theatre.
8. Fill the Center with a Circular Rug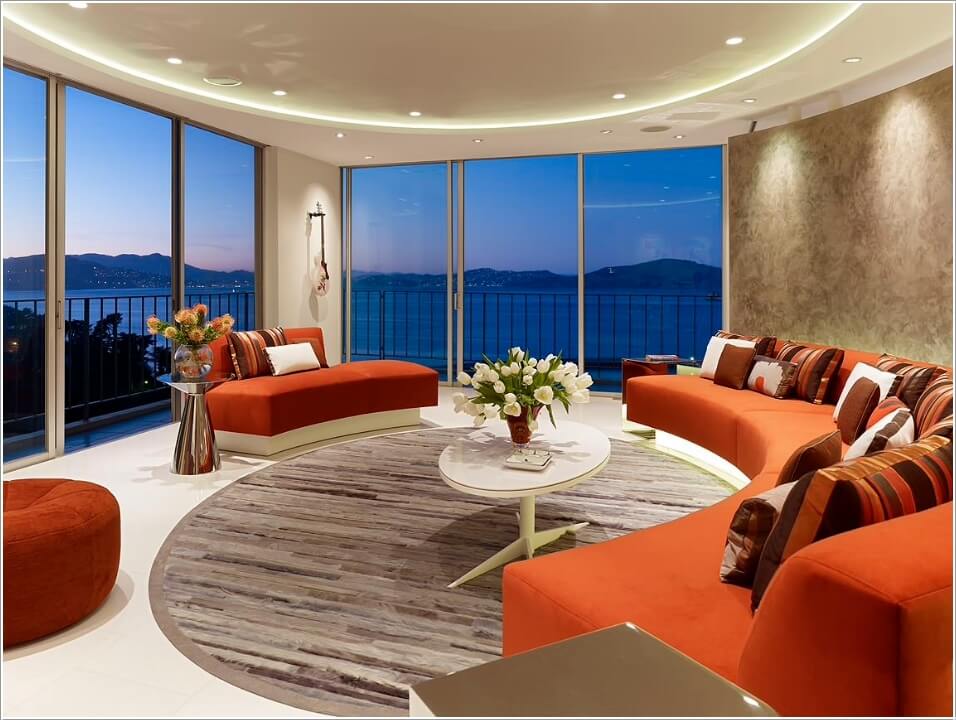 With a curved sofa you can think of other things that are round such as a rug.
9.Put It Around a Fire Pit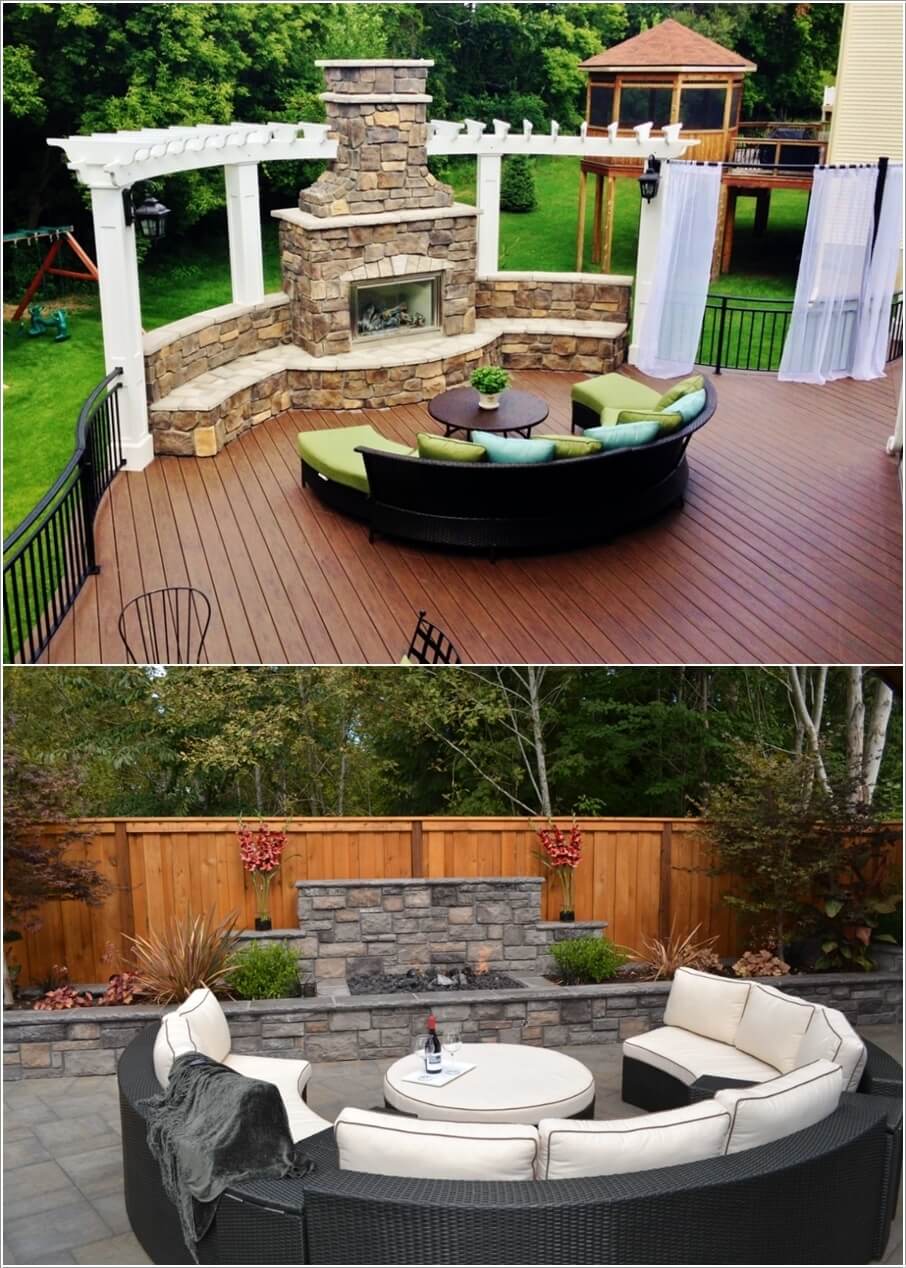 What can be more comforting than a curved sectional around a fire pit that not only ensures everyone stays warm but also sparks conversations.
10. You can Decorate a Small Living Room Too with It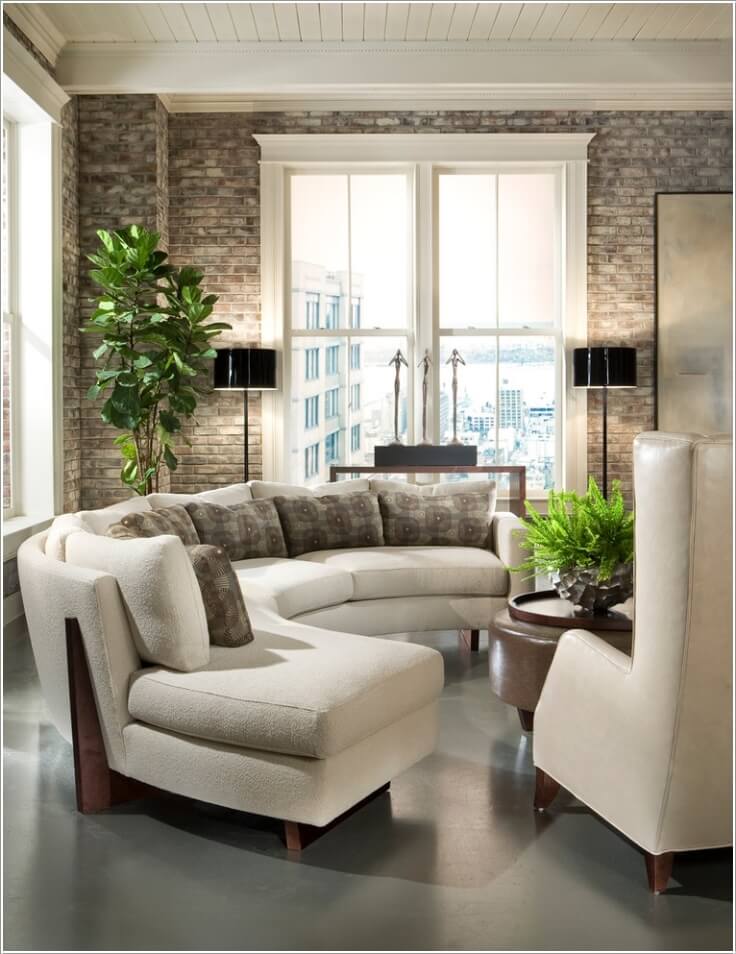 Image via:
Due to the curve of the sofa, the length is shortened so you can easily put it in a living room that is small. Moreover, make sure to use a color that is not too bold and a little subtle. Earthy neutrals, grays and pastels are options you might think of.