When you start decorating your baby's nursery the first thing is a crib. So, to make this start rocking a wonderful crib bedding set becomes necessary. Here are some crib bedding sets that will make your baby's nursery magical…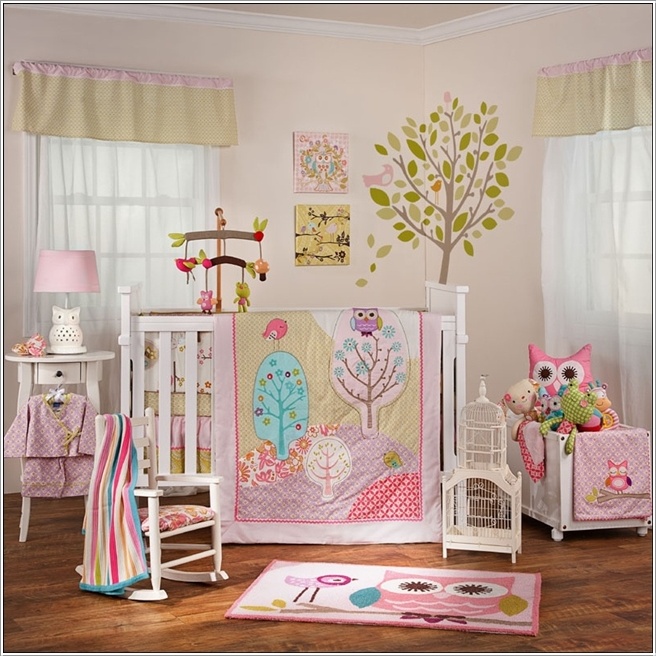 Via: Rosenberry Rooms
1. Rosenberry Rooms
This crib bedding set will be perfect for your newly arrived doll. It has all those colours that girls own that are pink, lilac, pastel green and light blue. It has an enchanting print of trees on which little birdies and owl are sitting as if they are ready to whisper lullabies to your baby. This bedding set will for sure lighten up your baby's nursery. Its price is $199.99.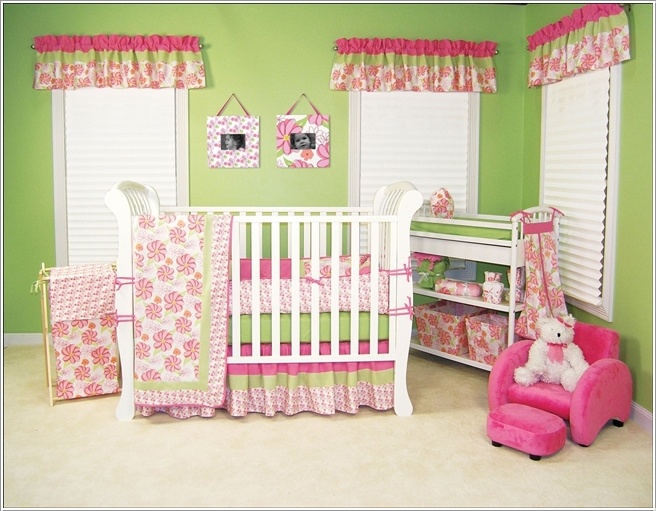 2. Simply Baby Furniture
This bedding set with so bright and lively colours will make your little girl feel special and welcomed. It has a beautiful print of pink flowers surrounded by small leaves. So bring this coziness to your girl's nursery and let its soft fabric give its warmth of comfort. Its price is $176.98.
f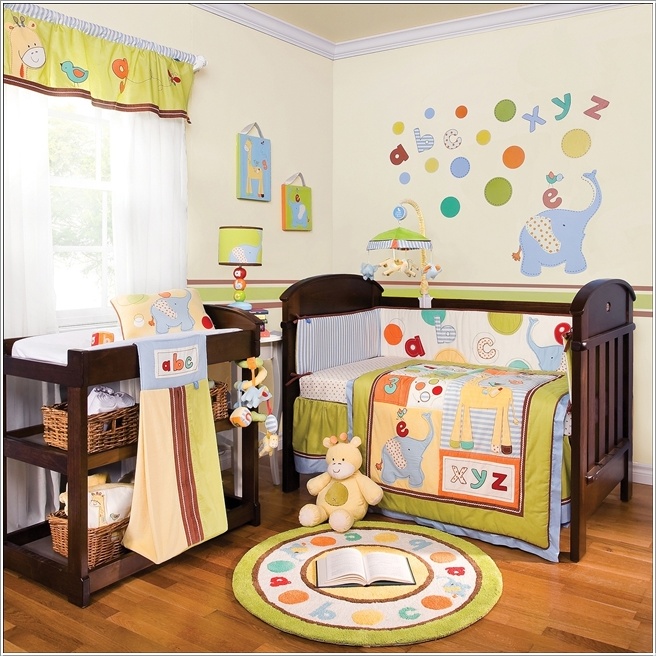 Via: Living Textiles
3. Living Baby Textiles
This crib bedding set will be just right for little boys. It has a cheerful print of elephant and giraffe, as if they are playing around. The colours are also very lively. This will cost you AUD$ 179.99.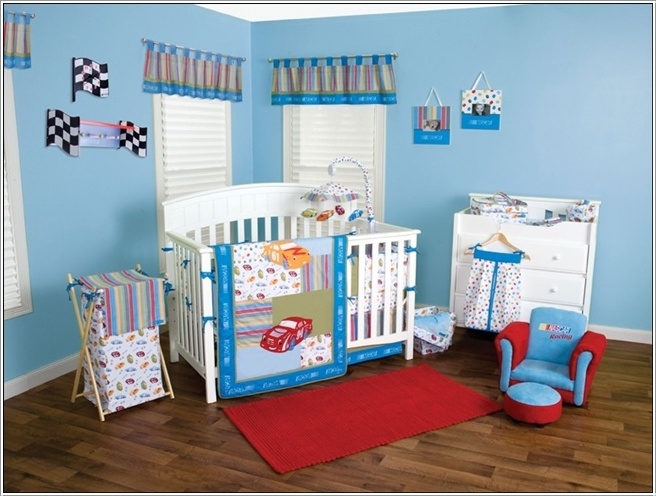 Via: Over Stock
4. Over Stock
A car is probably every little baby boy's favourite toy and that is why this 7 piece nursery bedding set is designed around the theme of racing cars. This set also includes window valance and frames complementing the crib bedding set. Its price is $121.99.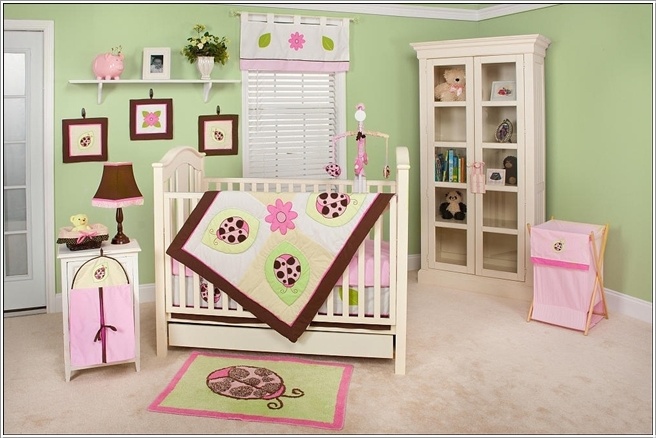 Via: Toys Rus
5. Toys Rus
This is a complete nursery décor 10 piece bedding set that not only has the crib bedding items but also other décor items like wall frames, window drapery and a musical baby mobile that will hang above the crib for your baby ringing sweet melodies. Its price is $124.99.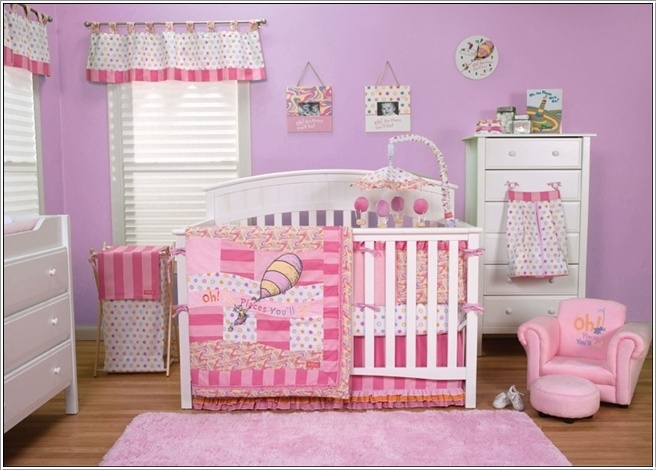 Via: Tiny Totties
6. Tiny Totties
This is a master piece specially designed for your little princess. It has a beautiful pattern on it which is a blend of polka dots, stripes and swirls. Make you little girl's nursery welcoming by spreading the magic of this whimsical  bedding set. Its price is $109.09.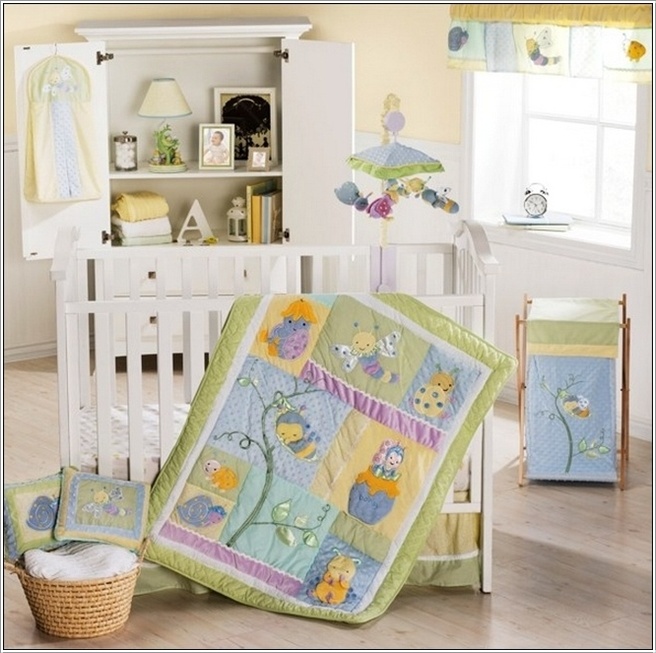 Via: Buy Buy Baby
7. Buy Buy Baby
This incredible bedding set has cute bumble bees and ladybirds on it. The blend of pastel shades of pink, yellow, green and blue is just divine. This 8 piece bedding set will cost you $169.99.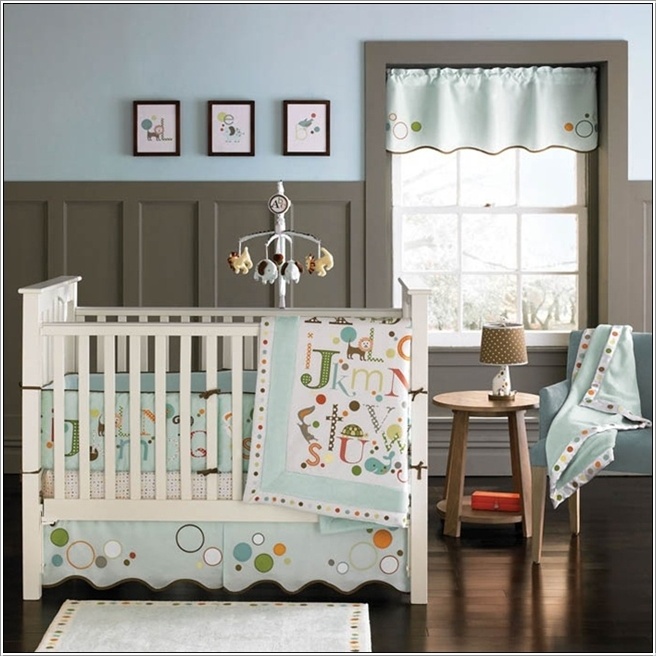 Via: Baby Metro
8. Baby Metro
This bedding set is decorated with animals, alphabets and circles. The blue outlook of this bedding set will go completely well in your little prince's room. It will cost you $117.