Today I was able to make it a visit to a Christmas fair and found an amazingly creative idea for us to have a different yet again cost effective Christmas tree for this season. Along with the same, thought, why not we find some more creative and innovative ideas to create an unusual Christmas tree for the festive season and here we see, what we have found. These are very much creative, interesting than usual natural trees what we have every year.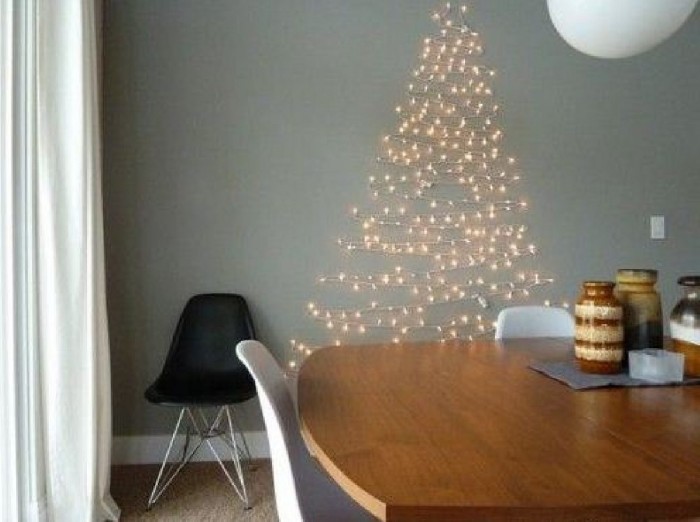 Pic via : homeconceptdecoration
This is a very simple idea of using some christmas lights on a wall to create a beautiful and effective christmas tree.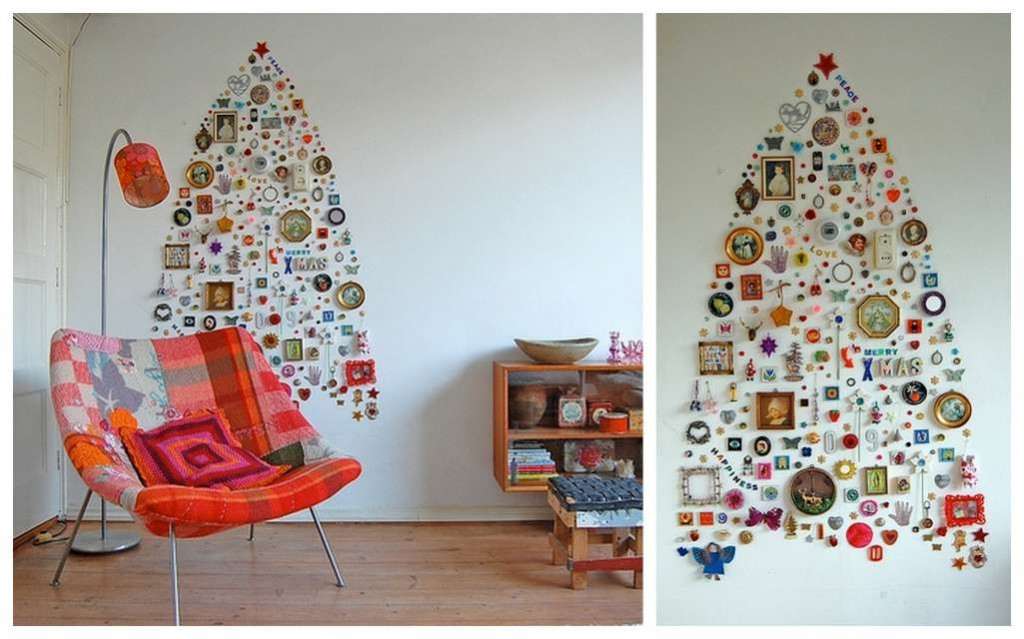 Pic via : lobsterandswan
Loved this extremely unusual christmas tree by a graphic designer Jane Schouter. She made it with "useless but pretty objects" she has collected over the years.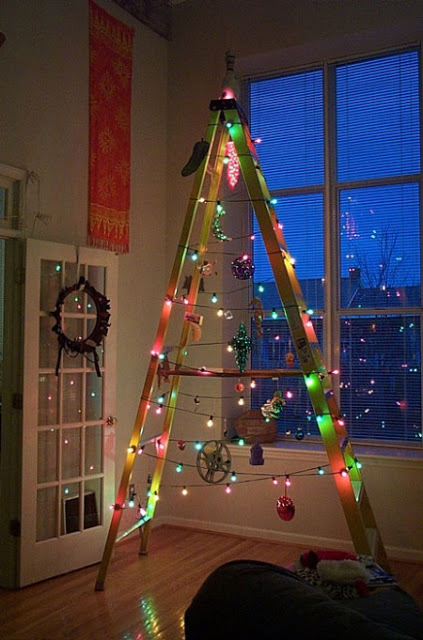 Pic via : design-4-lessblog
How about using one kind of extremely cost effective x'mas tree using a ladder. This is an idea, who would love to creative something different yet again serve the purpose.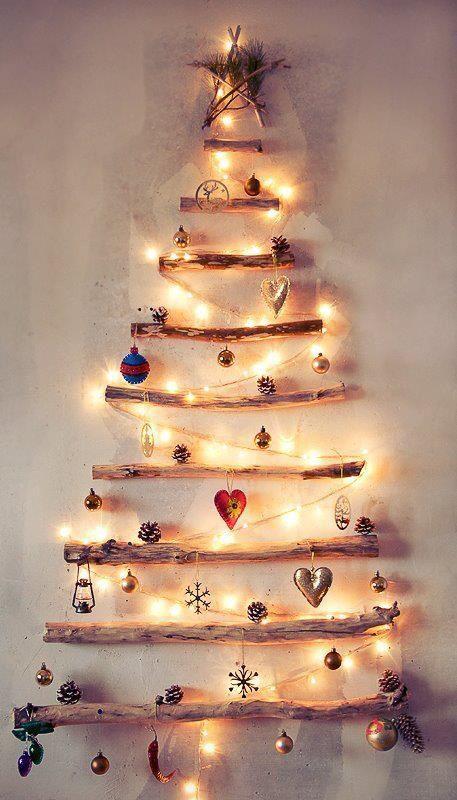 Pic via : curiositiesbydickens
This is one kind of Christmas Tree I would love to have for each year. Rustic, creativity and seasonal touch has mixed altogether to lighten up the festive spirit.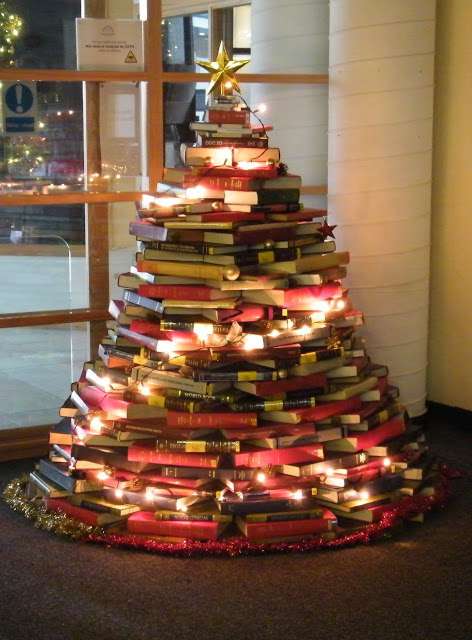 Pic via : how-to-recycle
If you are a book lover and have plenty of books, wouldn't it be a wonderful idea to create a book pile christmas tree like this.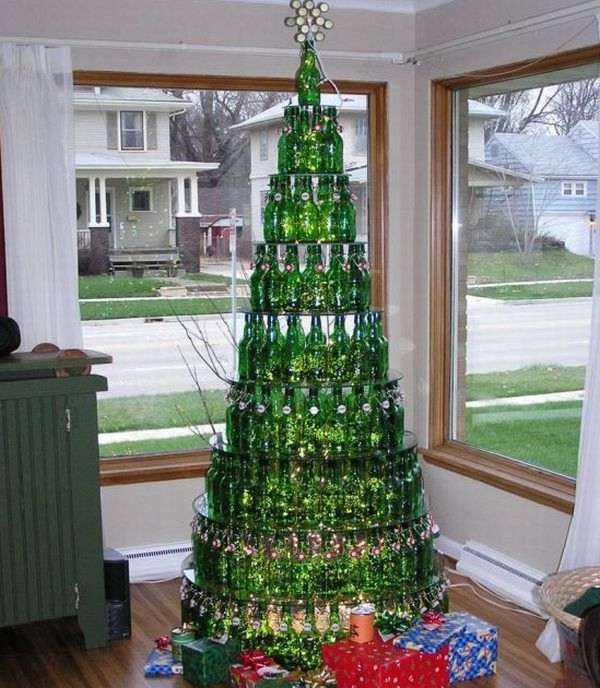 Pic via : green diary
Recycled beer bottles are always useful for any kind of creativity. Didn't you amaze to see a lovely greenery christmas tree made out of so much of recycled bottles like this.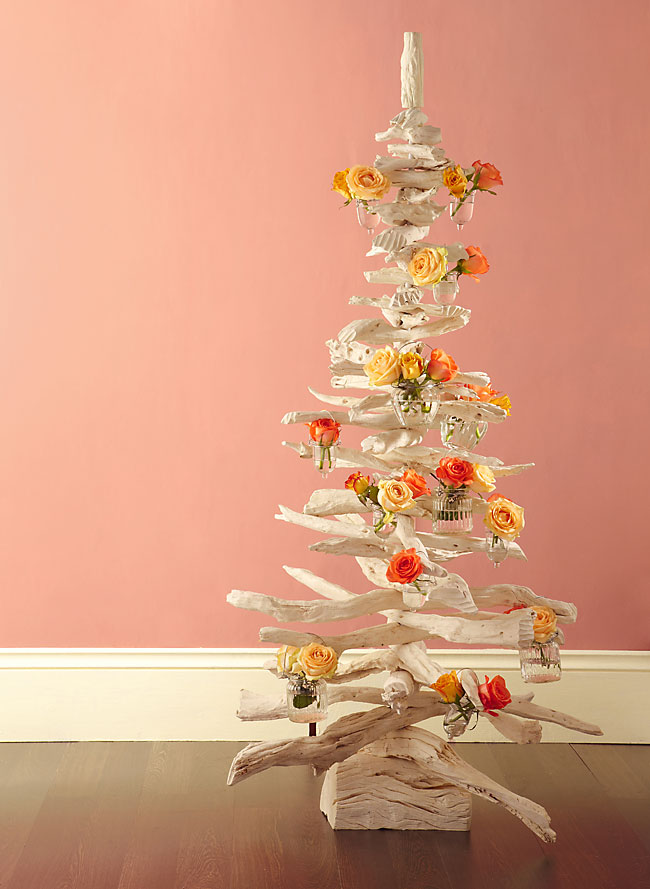 Pic via : magpiejewellery