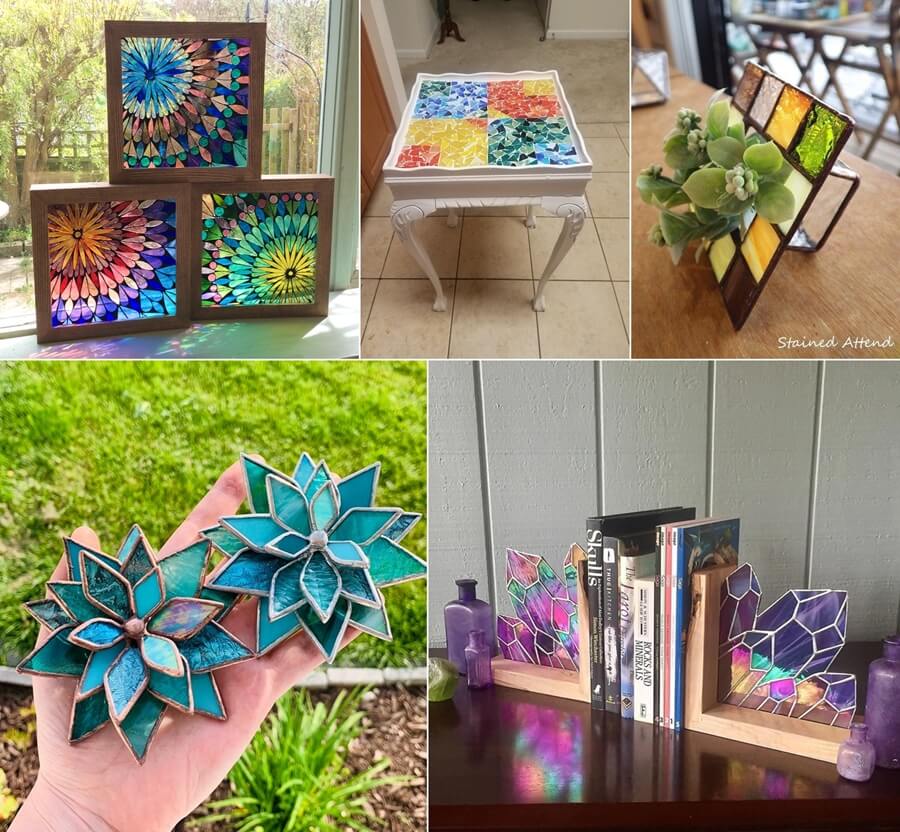 Stained glass decor grabs a lot of attention because colors are always eye-catching. So, here are some amazingly creative stained glass projects that you will surely love to try. Make them and get ready to get a lot of praise.
1. Make Stained Glass Patterns in Driftwood or Vertical Cut Logs for Making a Garden Sculpture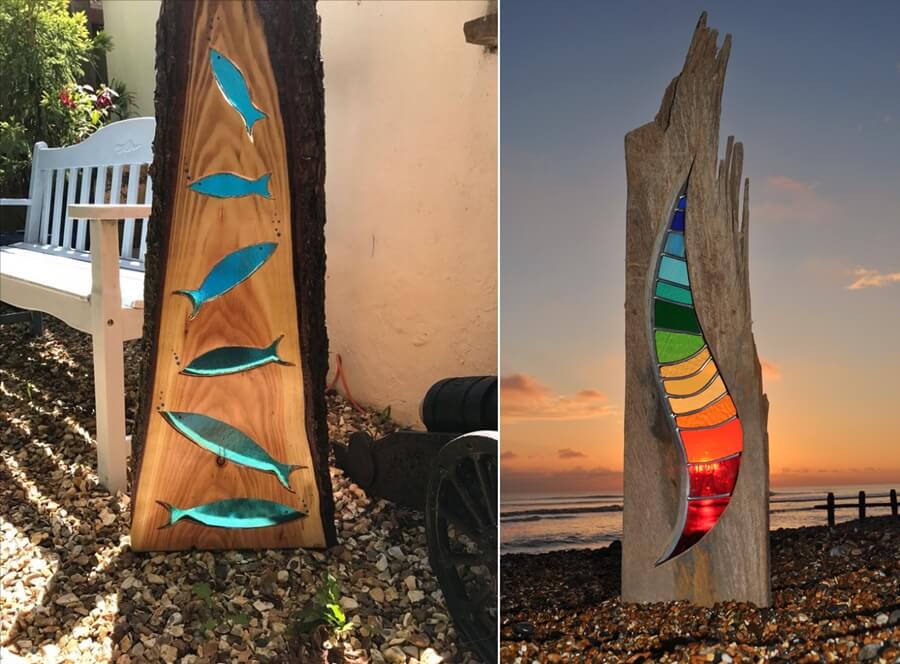 via pinterest , homeinteriordesignideas
2. Give a Makeover to a Simple Lantern with Stained Glass Mosaic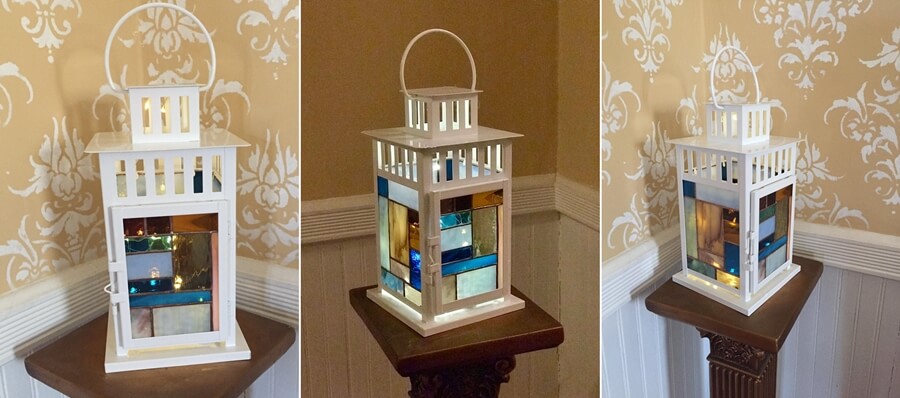 via HandiAndiDesigns etsy
3. Want Succulents That Will Say Alive Forever? Then Make Stained Glass Succulents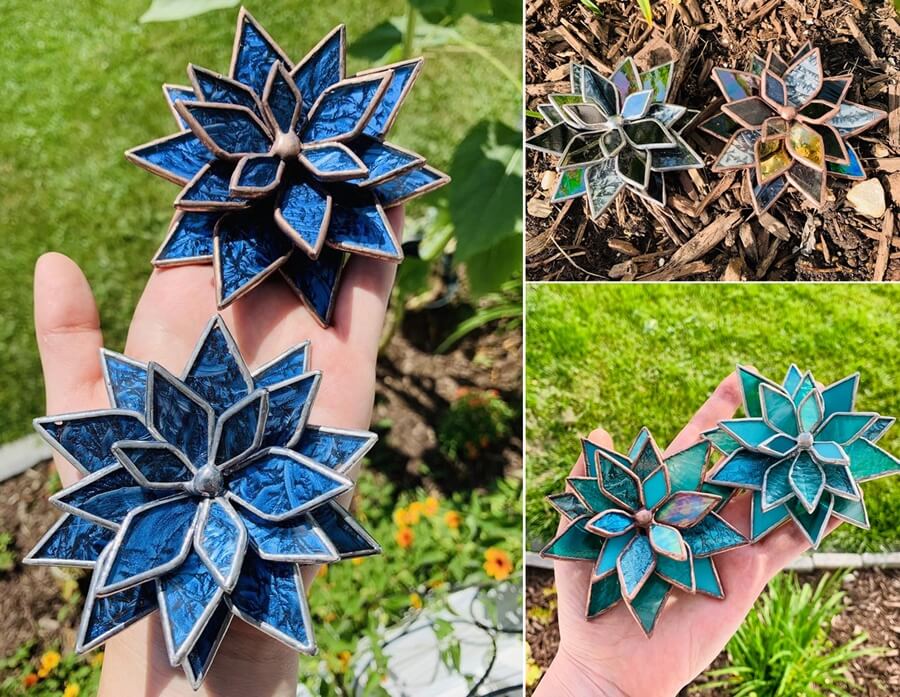 4. Decorate Empty Picture Frames with Stained Glass Mandalas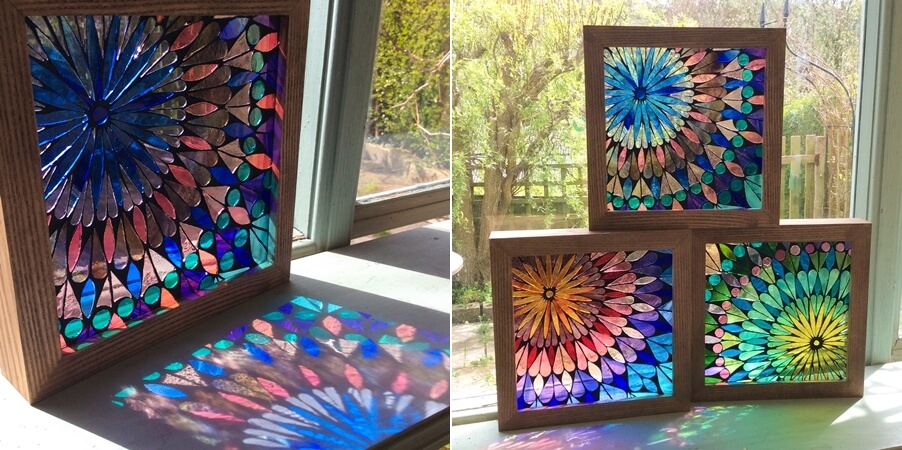 via siobhanallen
5. Create Stained Glass Boxes for Planting Succulents That You Can Keep on Your Office Desk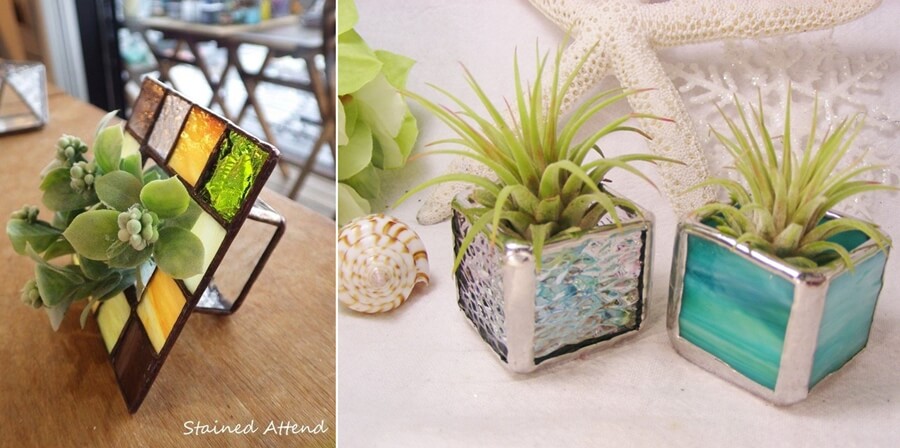 6. Who Knew That Sharpies Over Glass Can Create Such a Cool Stained Glass Effect? Do Give It a Try!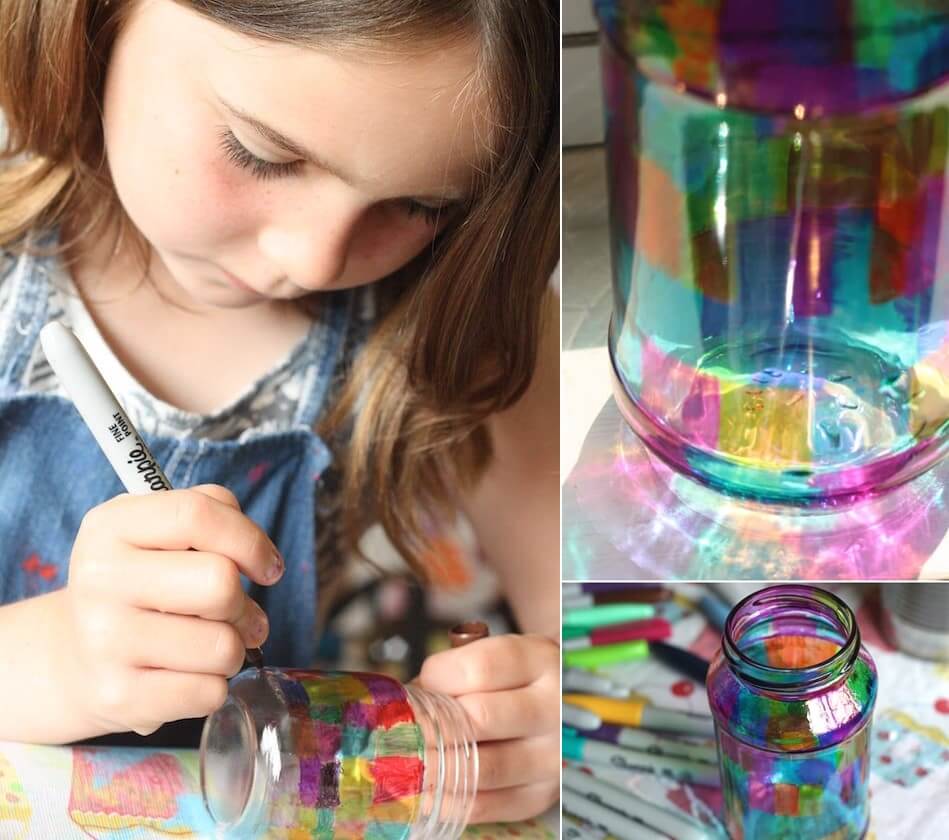 via happyhooligans
7. If You Have an Old Table Then Don't Throw It Away, Give It a Facelift with a Mosaic Stained Glass Top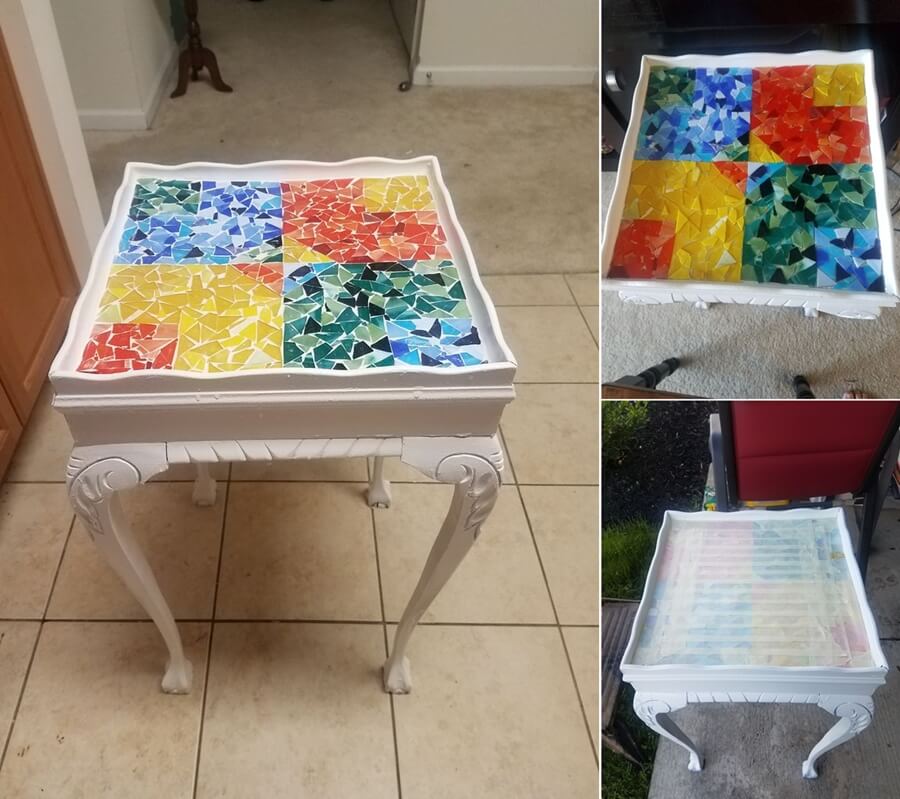 via instructables
8. A Stained Glass Dream Catcher Outdoor Can Become a Suncatcher Too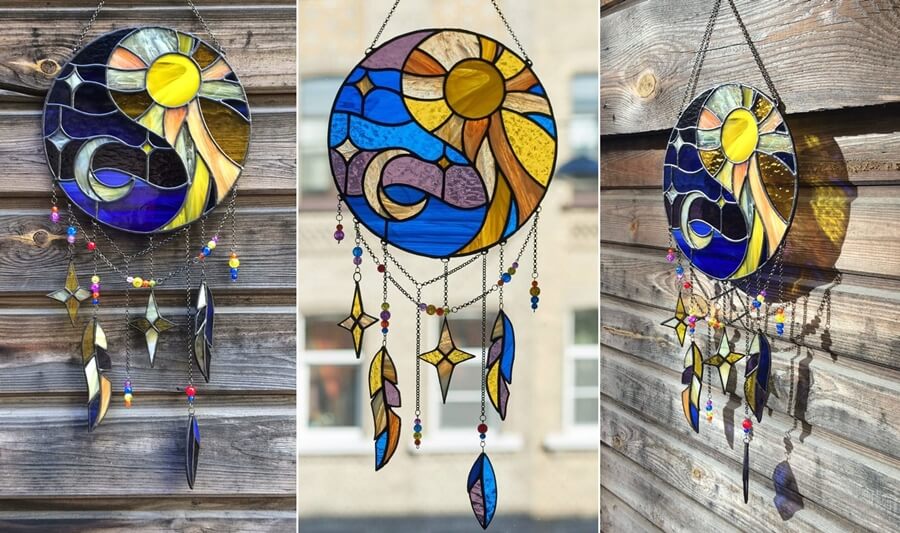 via VermanGlass
9. Keep Your Books In Their Place with Stained Glass Bookends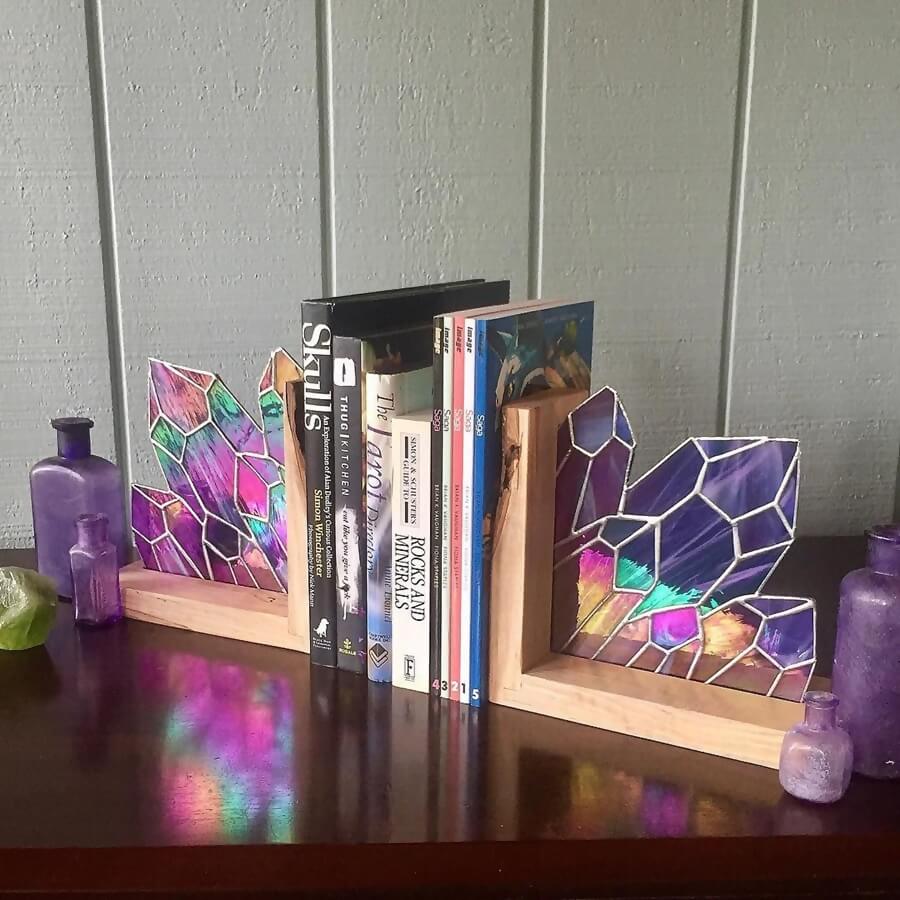 via pinterest
10. Create Four Equal Sized Rectangular Panels of Stained Glass and Join Them Together into a Table Lamp