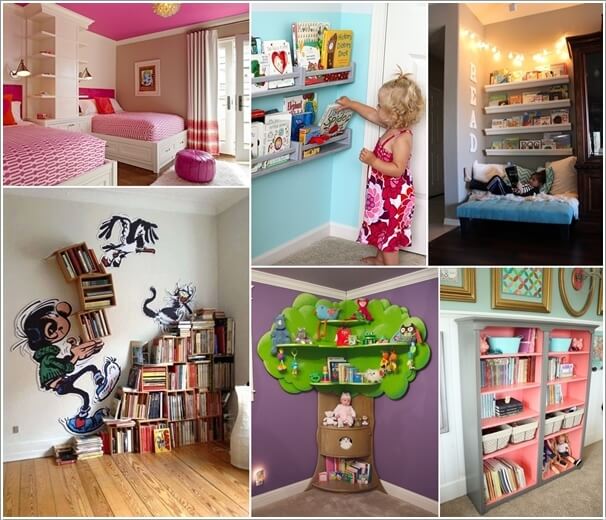 If your little one has just started reading or your kids love to read then how about getting their room a cute bookcase? There are many kinds of bookcases that are offered ready made and you can totally make one yourself too. So, take a look at some wonderful bookcase designs below:
1. Create an Artistic Blend of Decals and Shelves to Make a Bookshelf Your Kids Will Love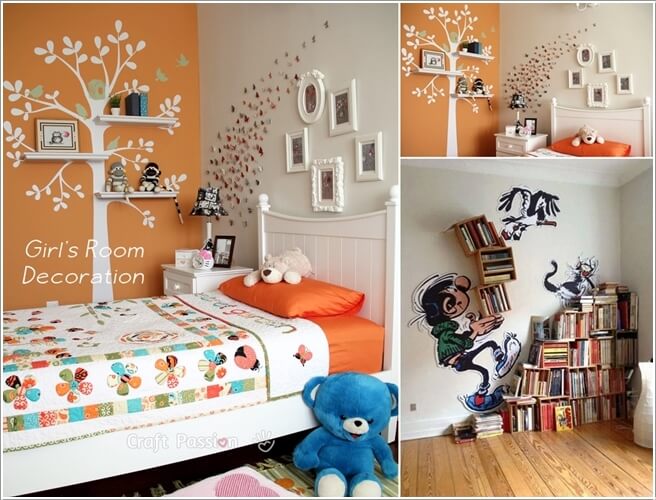 Image via: craft passion , mommytobe
2. Paint The Inner Side of The Bookcase in a Color That Complements The Outer Surface Color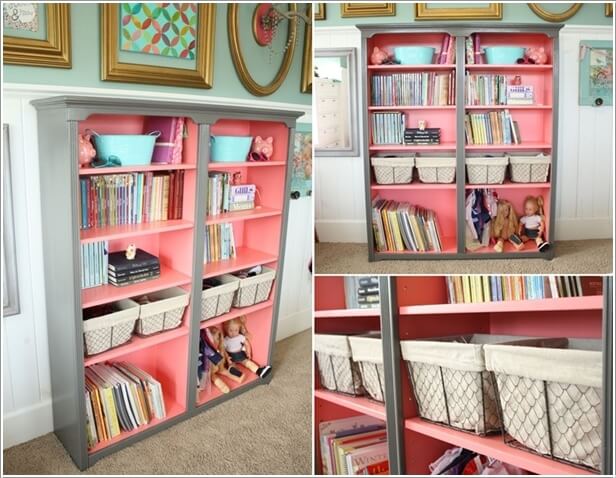 Image via: the pleated poppy
3. If You Are Tight on Space Then Go For a Behind The Door Shallow Bookcase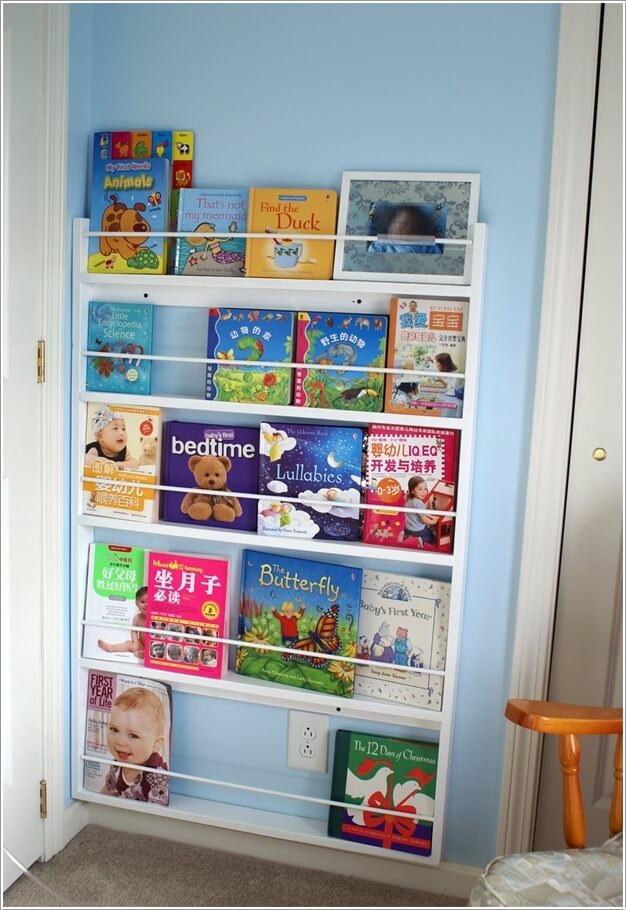 Image via: sallyz blog
4. Rethink IKEA Spice Racks into Book Shelves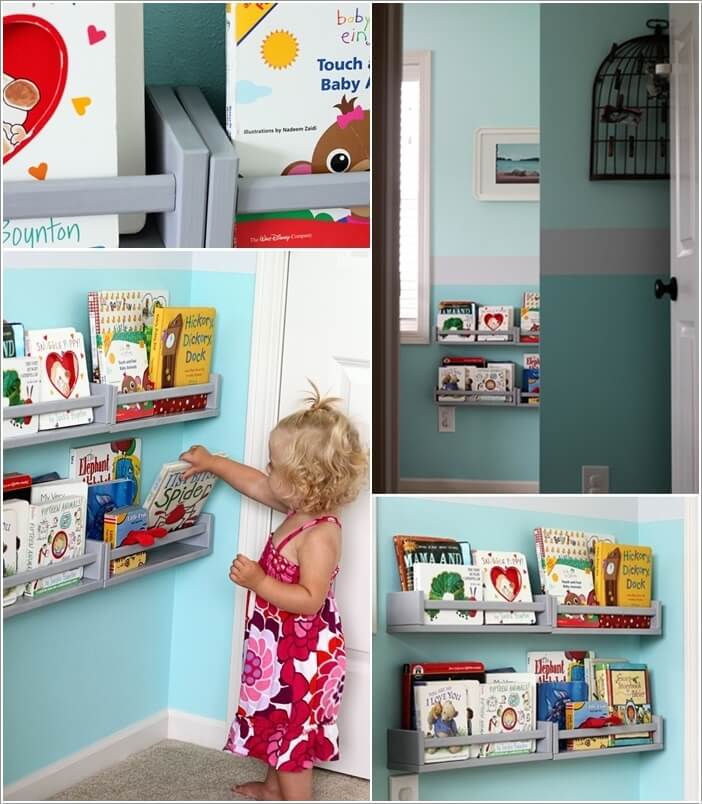 Image via: wonderful joy ahead
5. Recycle Pallet Wood into Book Storage Shelves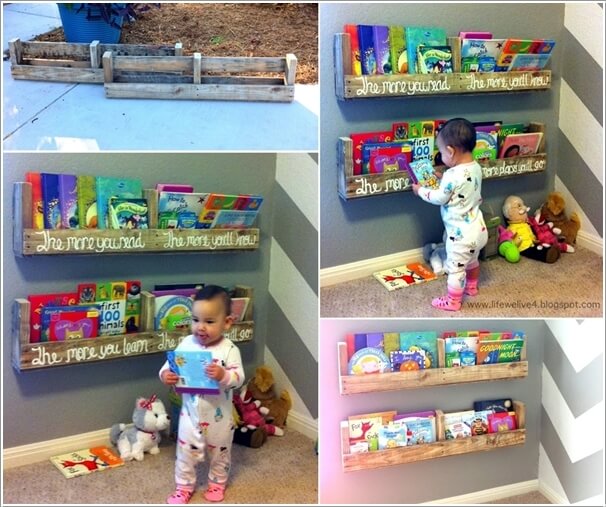 Image via: life we live 4
6. Add Fabric Pockets to an Old Crib Side and Voila!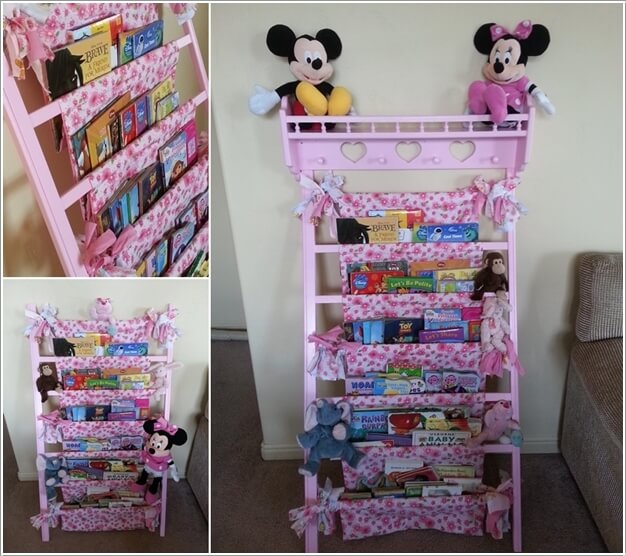 Image via: freckles n family
7. Build a Bookcase with a Seat Around a Window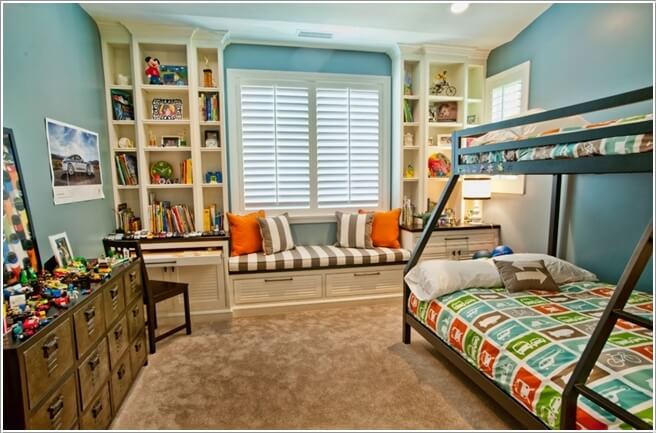 Image via: houzz
8. You Can Also Go for a Built in Bookcase Between Two Beds That Can Function as a Nightstand Too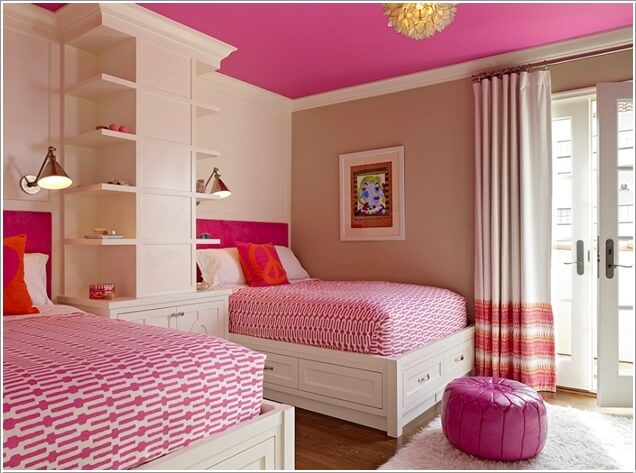 Image via: houzz
9. Paint Picture Ledges in Rainbow Colors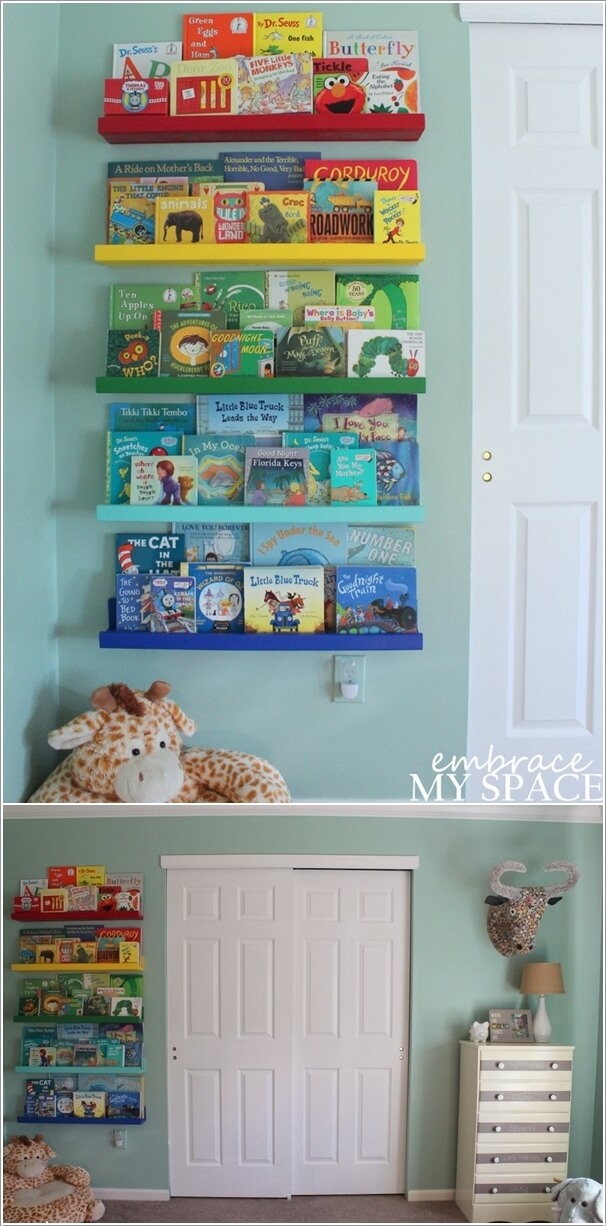 Image via: home talk
10. Save Space with a Corner Bookcase Like This One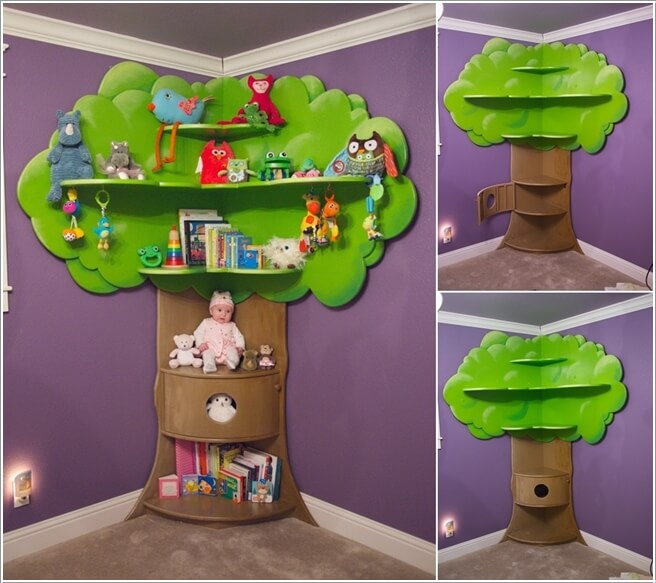 Image via: beezlee creations
11. Stack Wooden Crates and Paint Them If You Like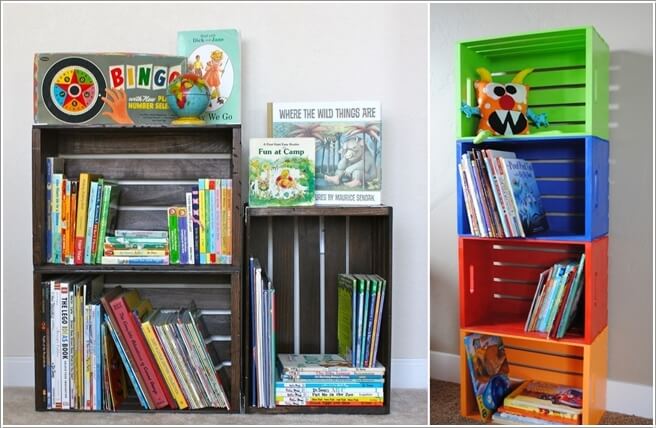 Image via: land of nod , crazy little projects
12. Re-imagine Rain Gutters into a Bookshelf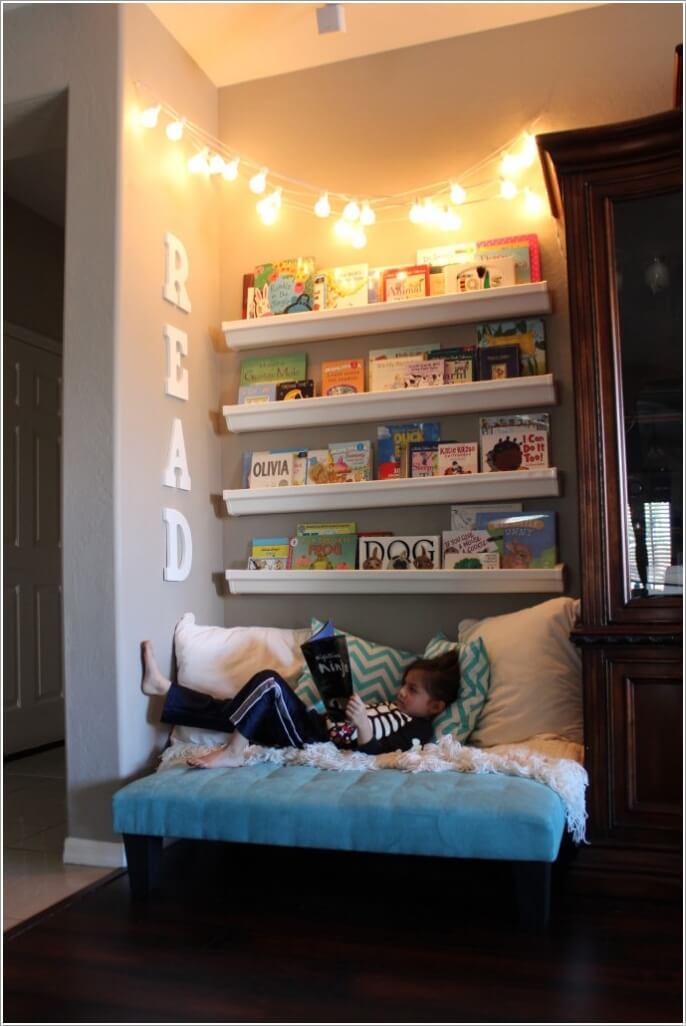 Image via: pinterest
13. Paint a Dish Rack and Use It as a Low Bookcase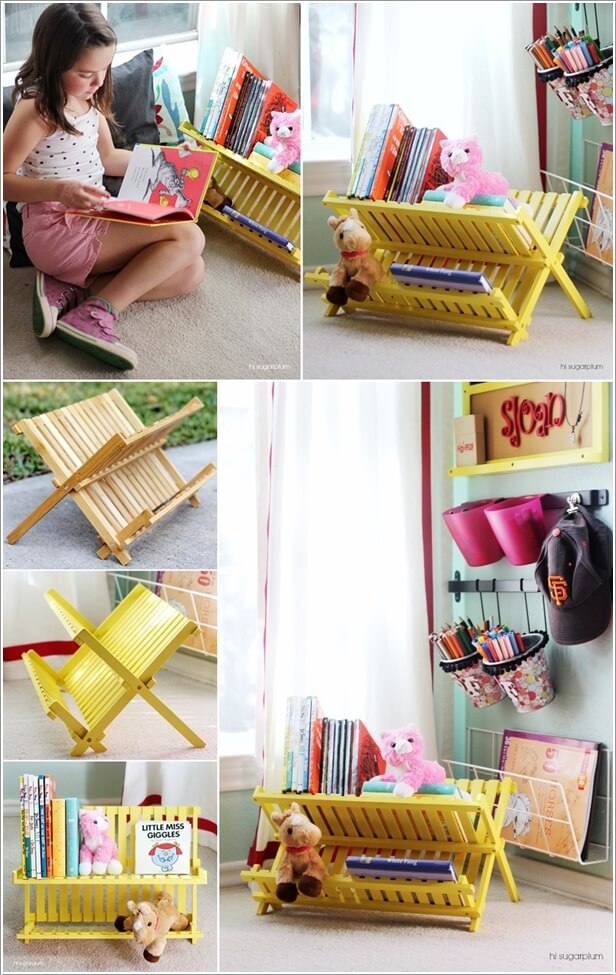 Image via: i heart organizing
14. Build a Bench with a Bookcase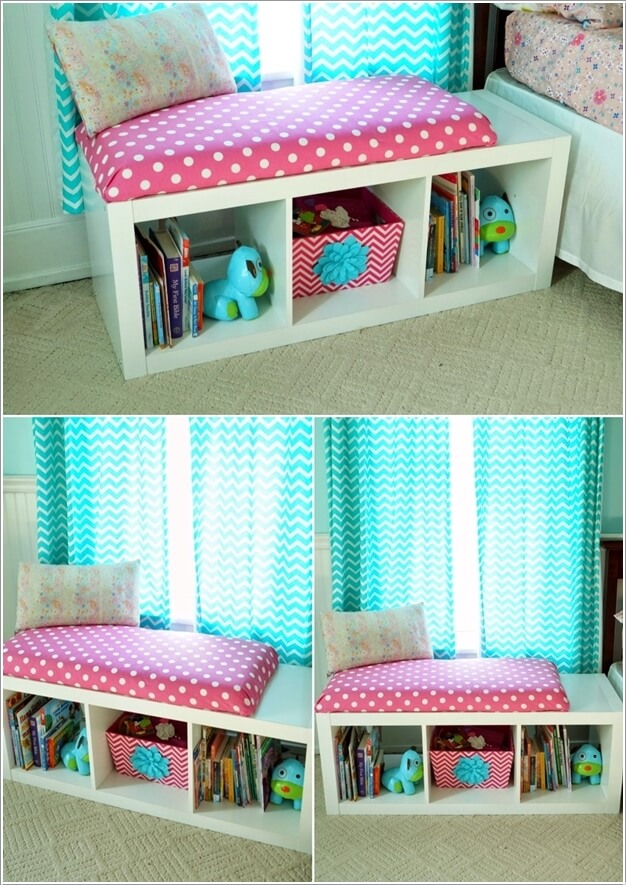 Image via: old house to new home
15. Swap the Nightstand with a Cute Dollhouse Bookcase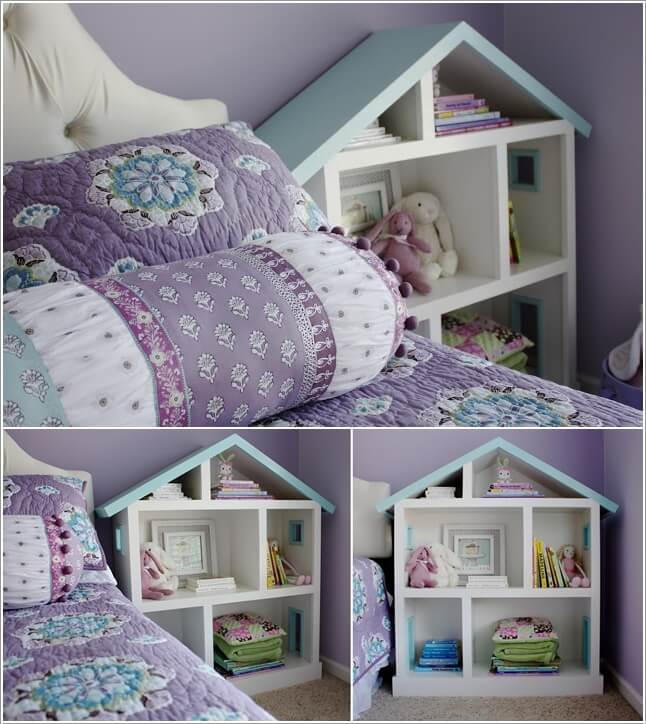 Image via: the yellow cape cod