The bathroom is a cool place to decorate, because it gives you the freedom to do whatever you like with the walls because of it minimalistic nature. Therefore to create a bathroom with a cool and  fun identity, the bathroom that will stand out, you should put some fun and creative wall stickers that will bring out the fun side out of your bathroom. Bathroom quotes can be funny,  and the one witch make really fun but also educational point. Bathroom quotes will  beautify the bathroom and will provide the place with a cool and interesting, entertaining note. Therefore, if you like the decorating out of the box and you want to be creative at any point, check out the bellow fun examples of bathroom wall stickers.
1.Adorable Bathroom Wall Sticker Design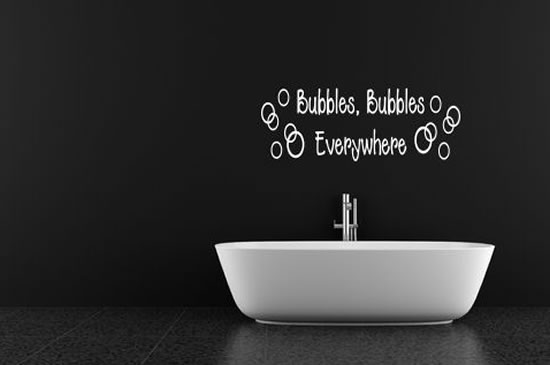 This super cute and adorable quote is breaking down the black minimalistic wall of this bathroom, and you can notice the cool white on black effect. This sticker is fun and sweet.
2.Cool Bathroom Rules Wall Sticker Design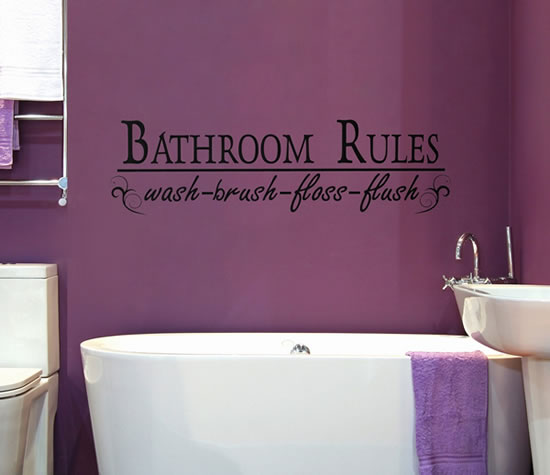 Super cute and cool bathroom quote will provide your bathroom with fun and cool scent, the saying is cool and interesting and the font is appropriate to the style of this bathroom.
3.Cool Bathroom Wall Sticker Design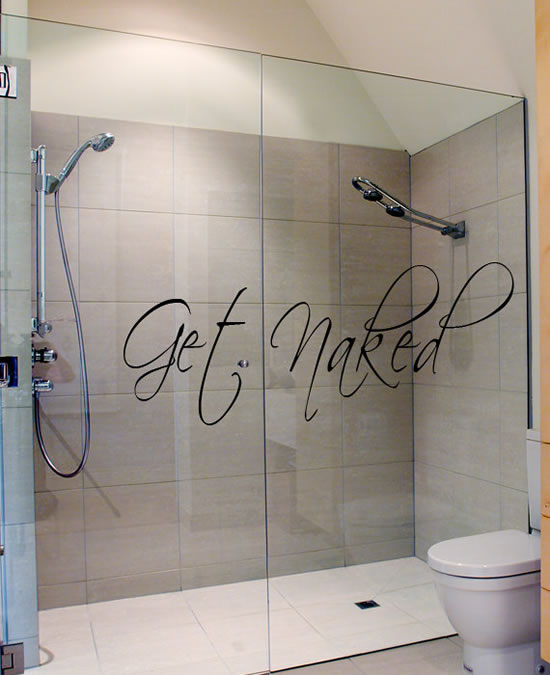 This funny and attractive  quote sticker is fun way to invite someone to the shower, without saying noting isn't it?
4.Cute Bathroom Wall Sticker Design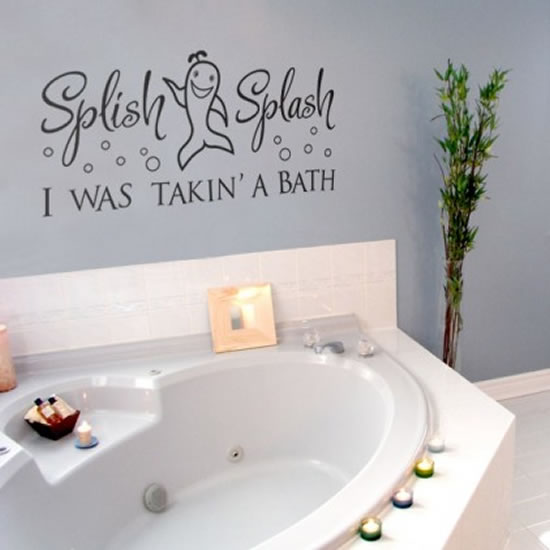 Cool and fun quote will beautify your bathroom and will bring out the creative side of the room.
5.Funny Bathroom Wall Sticker Design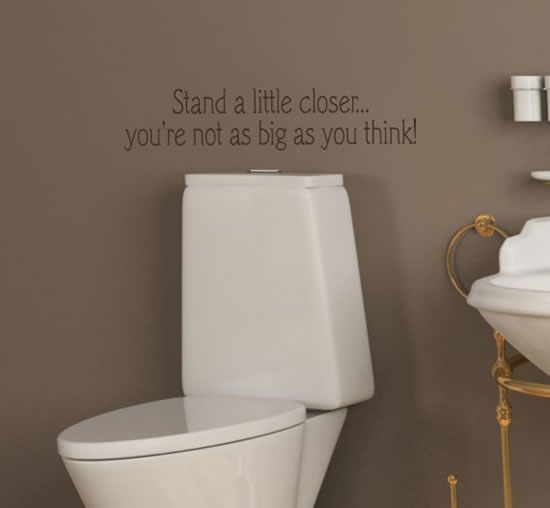 Touch down quote, and great way to make your point and solve the problem. This is really daring and funny quote which will make your bathroom cool and interesting.
6.Smart Bathroom Wall Sticker Design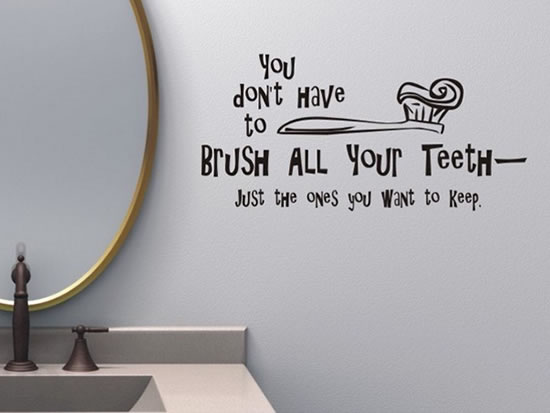 Super smart and yet funny and cute quote. This quote may remind you every morning to brush well all of your teeth.
7.Sweet Bathroom Wall Sticker Design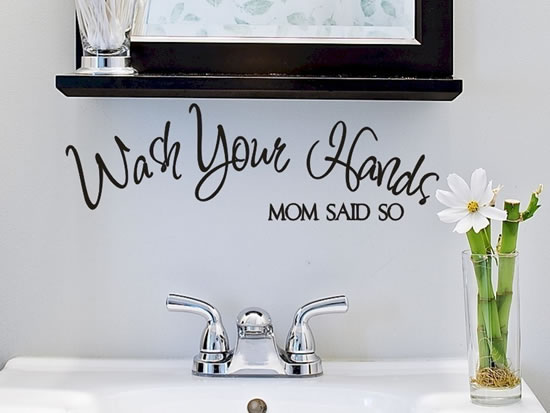 Super cool and educational quote, and it will be very fun and educational if you have kids at home.