Living rooms not necessarily always have to be decorated with multi seater sofas. You can also use combination of single seats with a centre coffee table. They look not only good but also occupy less space as you can place them in a compact manner. Here are some living rooms with such an instalment of furniture…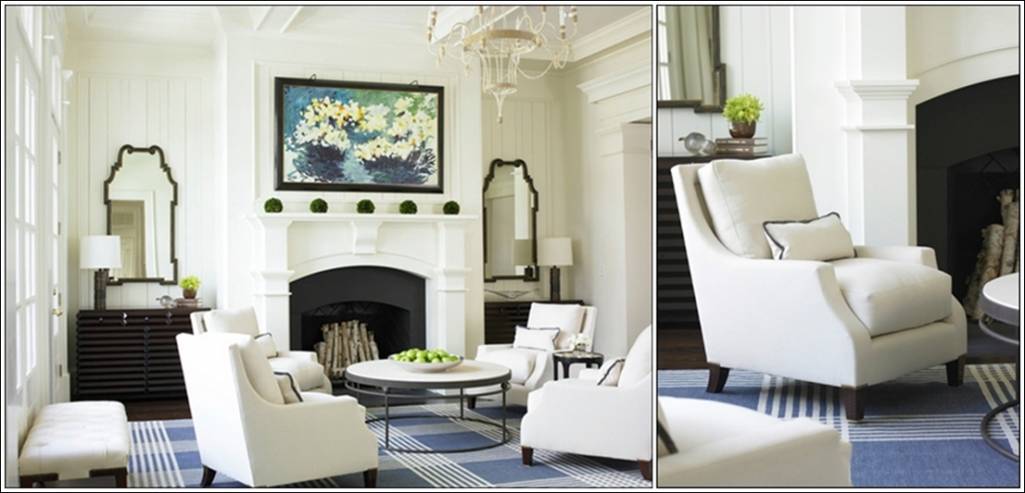 Via: The Design Atelier
1. The Design Atelier
This living room with dominance of almond white has four sofas in white colour having dark brown legs. The circular coffee table with its op white is looking wonderful. The check patterned blue and grey rug is further enhancing the appearance.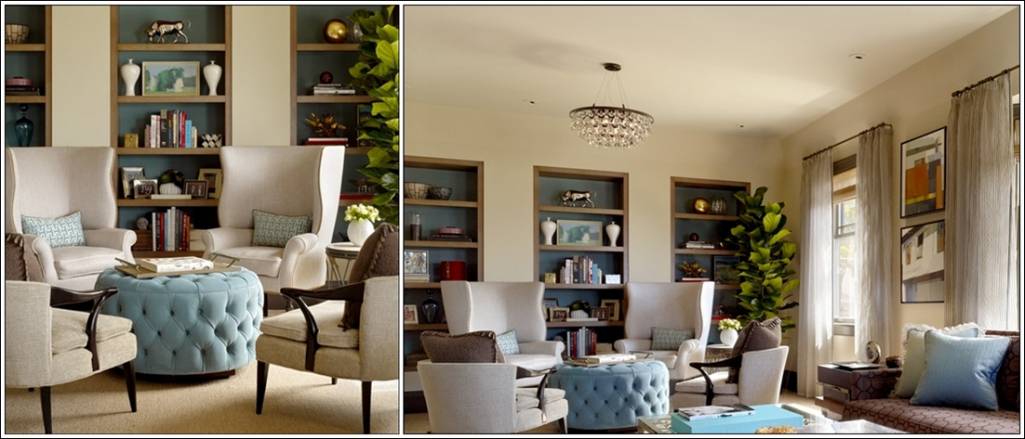 Via: Jeffers Design Group
2. Jeffers Design Group
This living area being a part of a large room is all what we call coziness. Its seating is a combination of four chairs; each pair being of different design but same coordinating hue. One pair has high backrests and the other has lower backrests with wooden arms. The cushions are in pastel blue and chocolate brown that are perfectly contrasting with central tufted pastel blue table.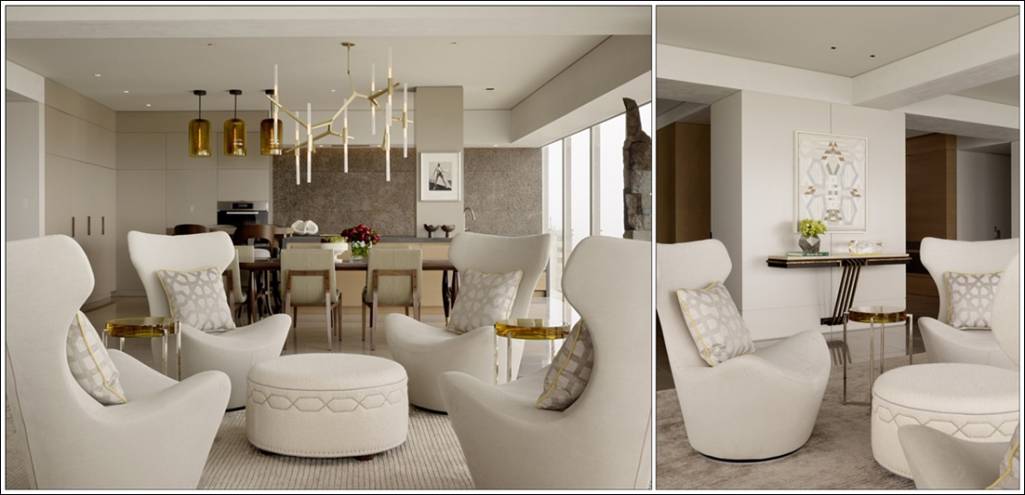 Via: Jeffers Design Group
3. Jeffers Design Group
This is a very futuristic styled living where the designer has used beige colour combined in dark and light shades. The chairs are very chic with curved design and the central ottoman is also going just right with the chairs.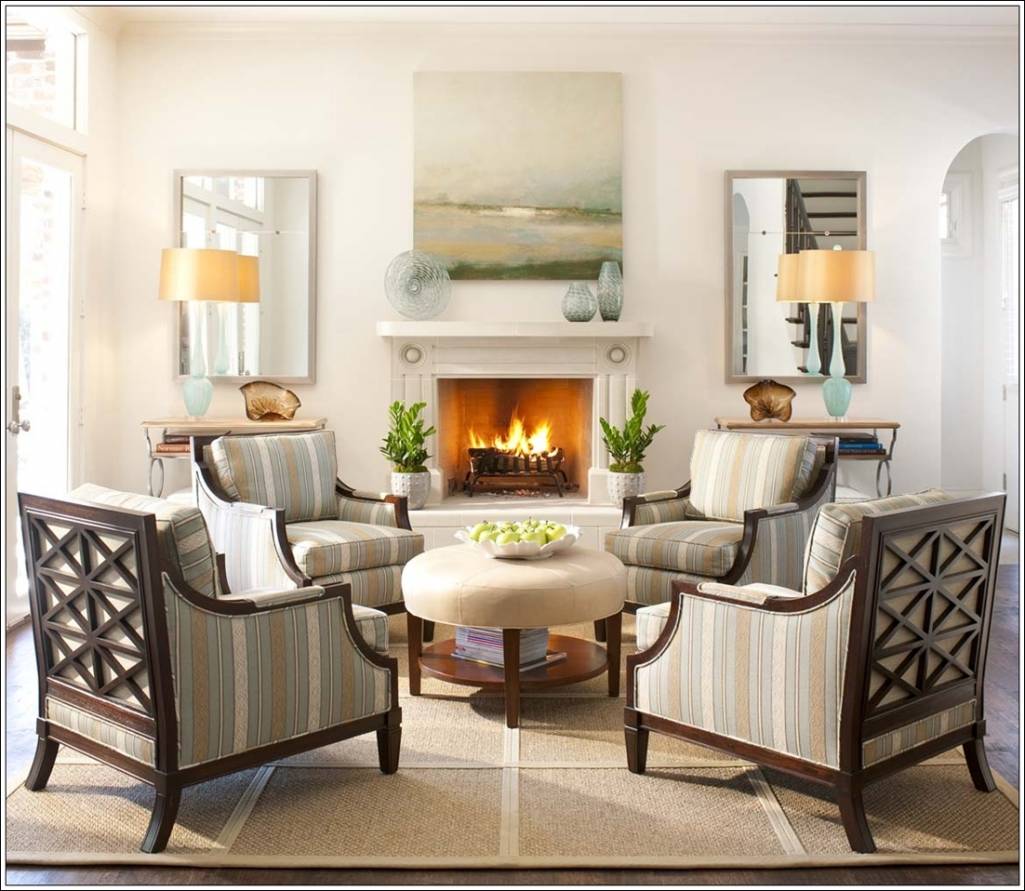 Via: Delaney Warren
4. Delaney Warren Interior Design
Can a living room be more welcoming than this? All the accessories of this room are not only complimenting each other but also seem to be in a faultless harmony. This room has four seats with beige and duck egg blue stripes, a centre table and a beige rug. With this the lamps in orange and aqua shade in front of the mirrors are enchanting.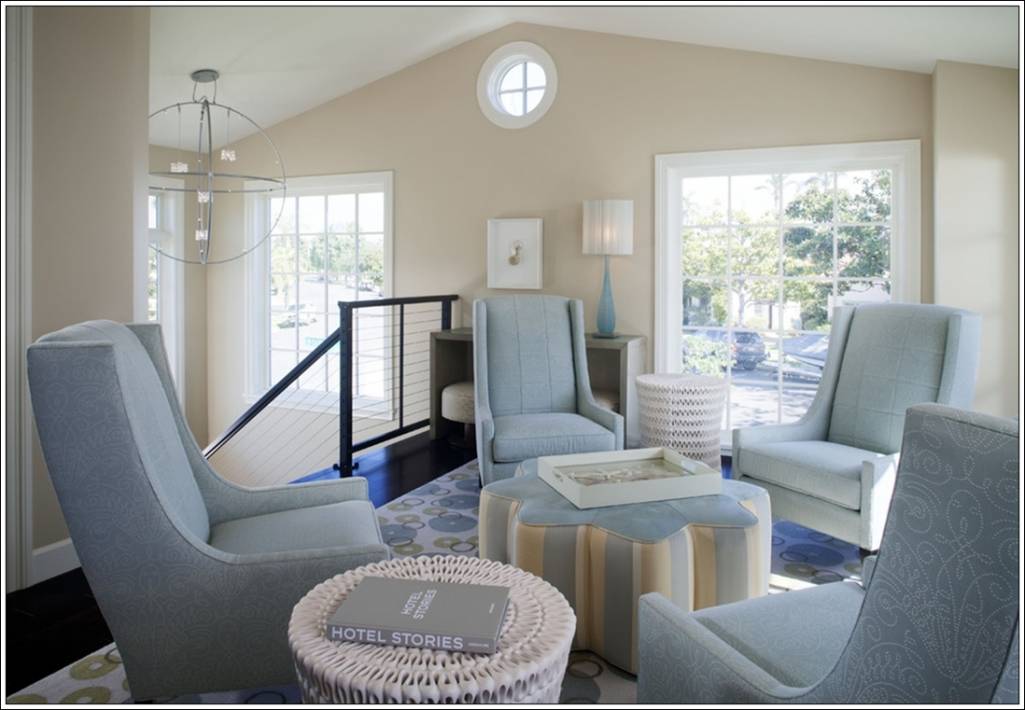 Via: LMK Interiors
5. LMK Interiors
This living room which is just near the stairs is just classy. It has four comfortable seats of blue colour and a star shaped centre table with a very sublime concept of striped sides and one toned top. The wall paint and the retro circle rug are also another grace.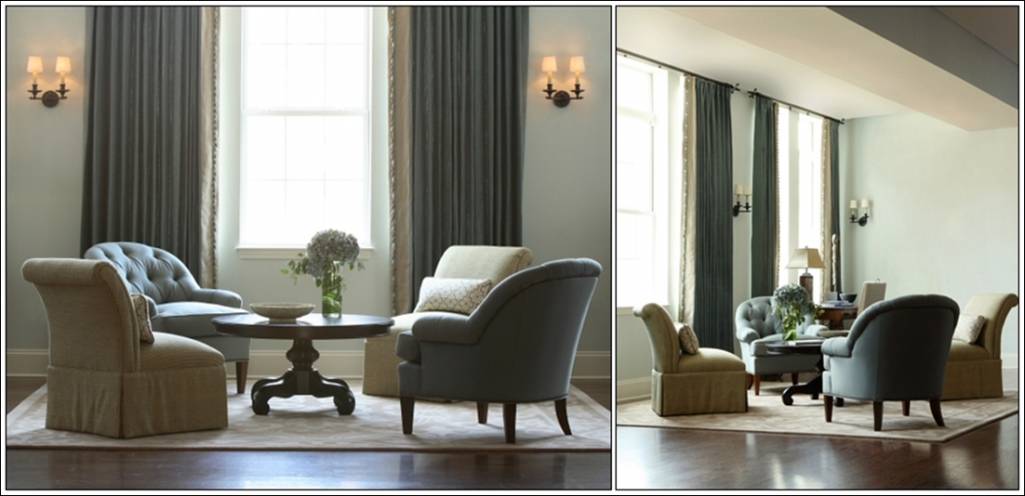 Via: J Hirsch Interiors
6. J Hirsch Interior Design
This living room though having grey shades is still looking cozy as the designer has done a daring and successful attempt of combining two types of seating pairs. The grey pair is looking good with the curtains and the wheatish toned pair is making a merge with the rug.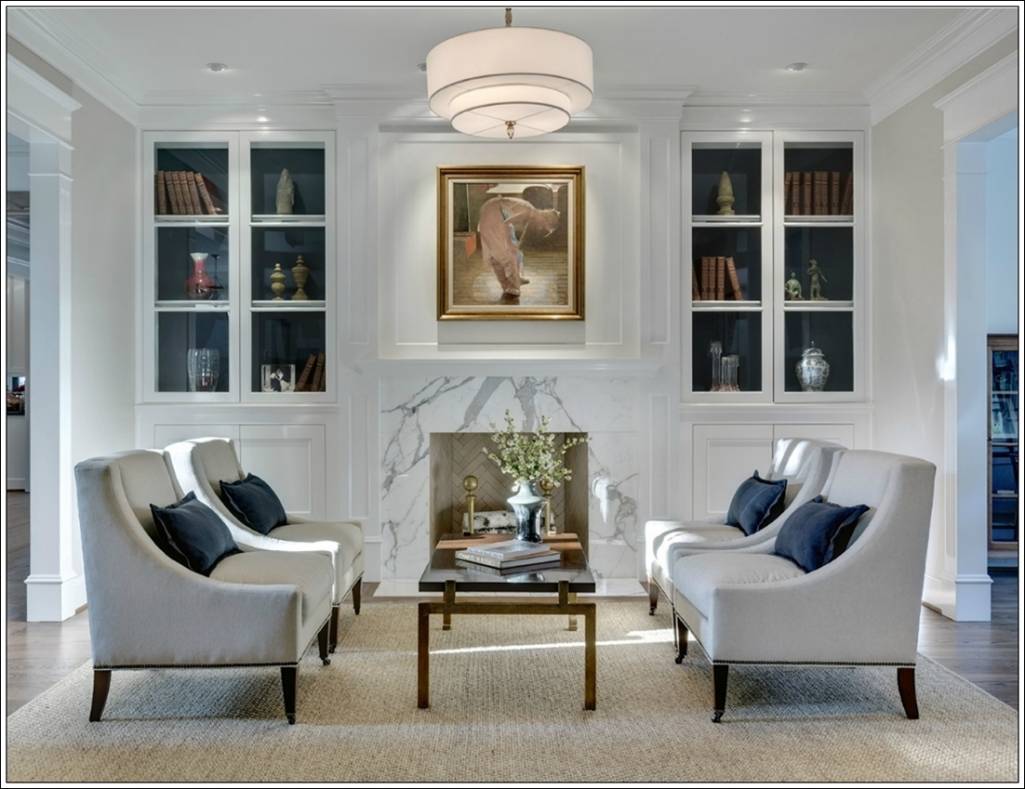 Via: Do Ba – Arch
7. Domiteaux Baggett Architects
For grey and anchor blue colour combo lovers this living room will be a source of inspiration. Its has a square coffee table and a pair of sofa seats at its either sides. The bookshelves with inner paint also anchor blue are looking pretty good.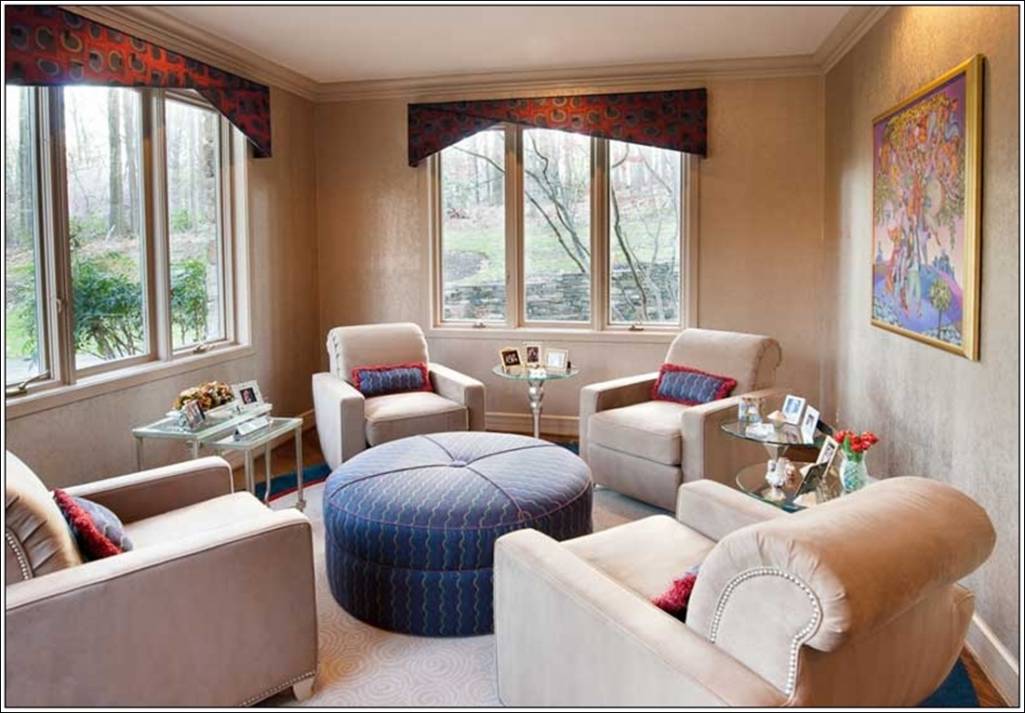 Via: Designs by DK
8. DK Interiors
This living area is spreading warmth all around. Its a small room's space which is so skilfully adorned by the use of peach puff and dark blue blend with colour pops of red.