What can be more welcoming and inviting than a homemade Welcome door mat, right? The door mat usually comes in a dull and boring design and there are only rare cases when you can find a door mat that you actually like. Well, we came today with a great idea to show you: a own creative and fun welcome doormat. This project will take just a little of your time, budget and effort and will provide you with useful and creative item that will surely beautify your door and your porch.
To do this project you will need:
-Plain door mat
–  Different color paints
– Template paper.
– Color Brush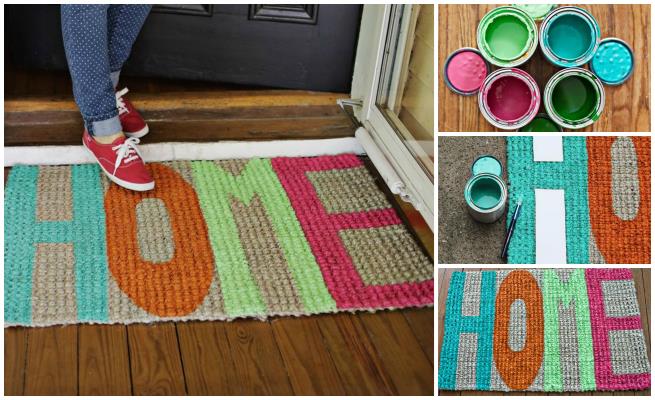 Image Source:  Beautiful Mess
Step 1: Think of what you will like your door mat to say.
Step 2:  Put the pieces of paper in order to paint the word that you want to be on the  door mat.
Step 3: With a brush, paint the letters.
Step 4: Leave the paint to dry out.