It is a common fact that the kitchen is the one room in the house that has the power to gather around the entire family , thus has the sentimental and emotional value in every home. But, not to get out of topic, in order to create a kitchen  with a sentimental value and fresh, creative appeal you should focus on providing the place with a charm touched by your hands. To be more specific, the walls in the kitchen are the indicator of the ambiance and identity that is going to prevail in the place. Therefore, if you are up for a perky, vintager appeal of your kitchen we have a pretty fun assignment for you. By following a guide of easy steps you can create a cool vintage wall by yourself.
Required supplies:
Paint
Cardboard
Ladder stairs
1.Choose a paint in pastel colors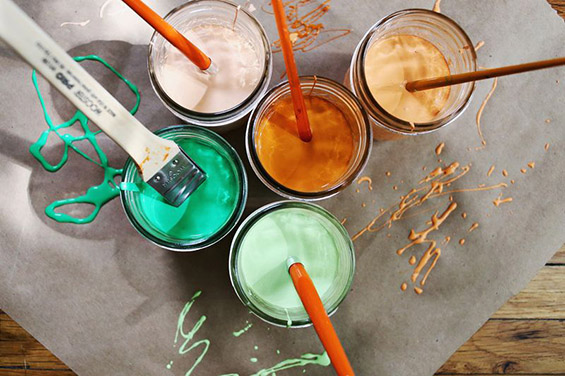 Image Source: ABeautifulMess
To create a Clementine wallpaper you should choose a variety of pastel shades of orange and green. If you want to use the exact pain like in the picture, when purchasing the paint in the hardware you should ask for  Orange Grove, Indian Paint Brush, Pumpkin Patch, Tart Apple, and Herbal Tea.
2.Create the pattern from a  cardboard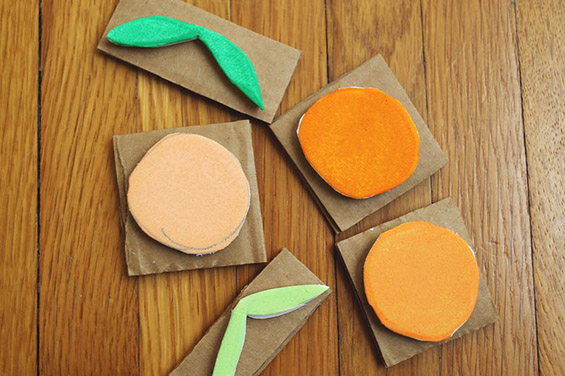 Image Source: ABeautifulMess
Cut out the Clementine and the leaf patterns out of a craft foam.  Glue the craft foam patterns on a square formed foundation.
3. Apply the patterns on the wall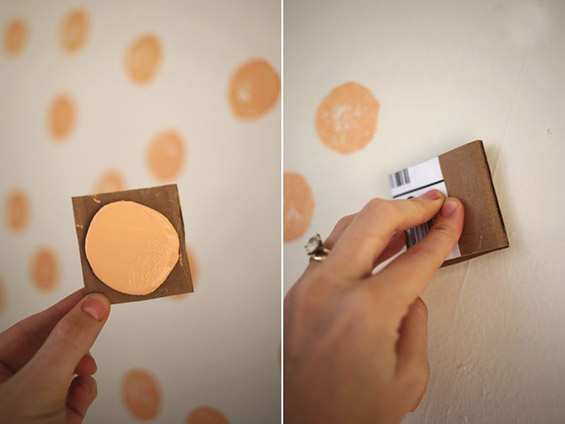 Image Source: ABeautifulMess
Apply the paint on each craft foam with a little brush, and then  press the stamp to the wall.  You can apply the pattern in a zigzag order, but try to create a visual balance.
4.Apply the pattern on the entire wall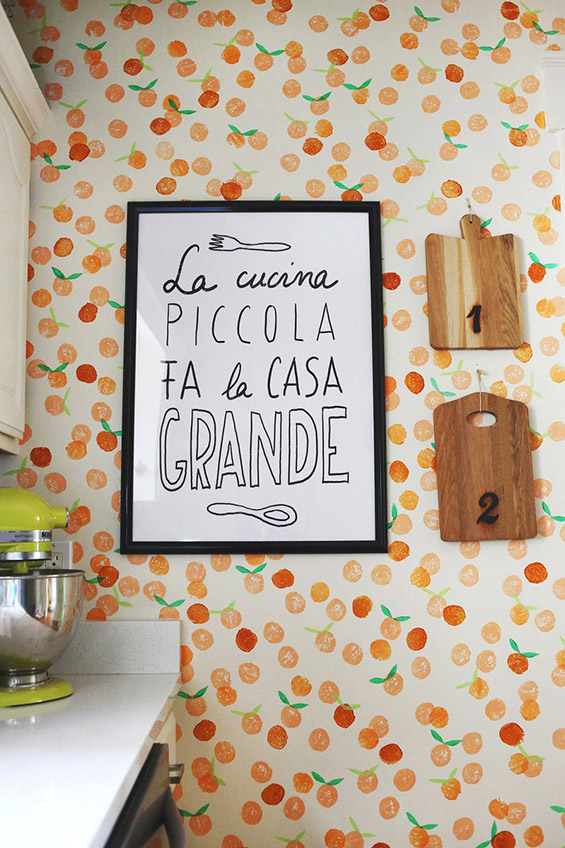 In order to create a whole visual Clementine wall try to apply the pattern on the entire wall, even on the patchy parts.
Image Source: ABeautifulMess
5.Use the ladder stairs for the upper part of the wall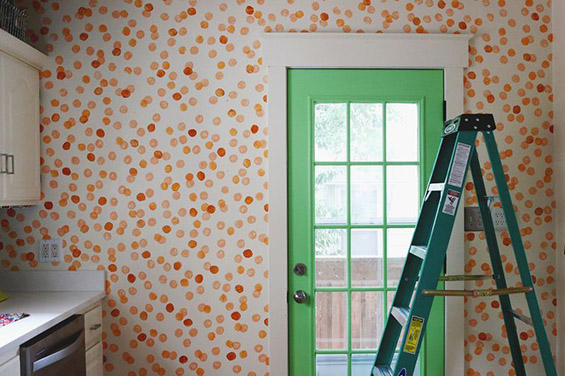 Image Source: ABeautifulMess
Use a ladder for the upper parts of the wall.
6.Enjoy in the new, fresh appeal of the wall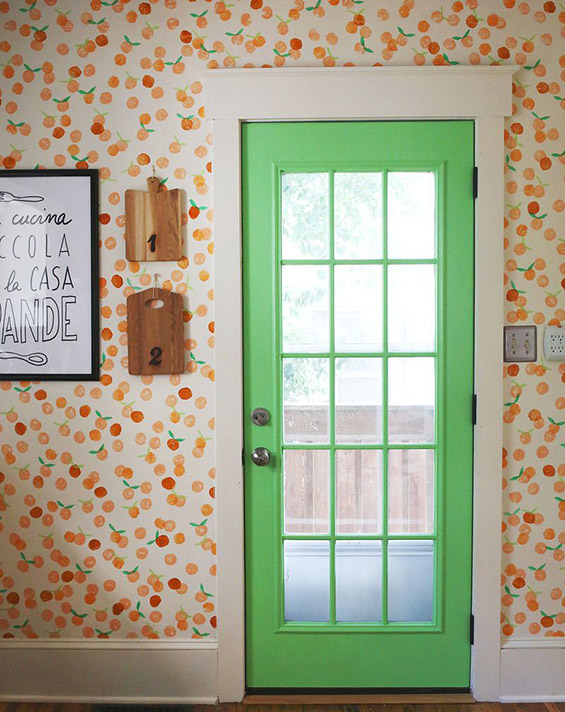 Image Source: ABeautifulMess
Now , here you are enjoying in your new super creative and fresh wall. The Clementine wallpaper is easy to make if you follow the process. By doing this easy method you will bring a whole new dimension in your kitchen.
Well, have fun crafting and painting your super fresh CLementine wall and don't hesitate to share the results with us.