The kitchen is arguably the room in the house that brings the family together; whether it be cooking together as a family, or just eating together. The kitchen is certainly the room in the house that commands the most attention with regard to making it a happy, cozy place, since it can often look too cold with the combination of stainless steel appliances and stark bare walls.
Here are some kitchens that'll make Sunday breakfast with the family the place to be: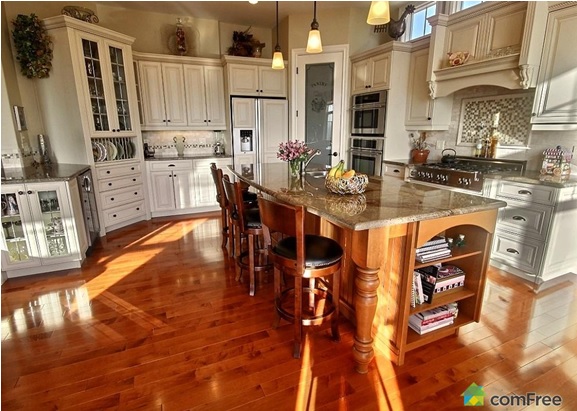 1.Image Source : Comfree Alberta
The combination of sand-colored walls, off white cabinetry and wooden island make this kitchen feel warm, bringing together a large room that could feel empty but instead feels inviting. All the pleasures of comfort without sacrificing any appreciated breathing room.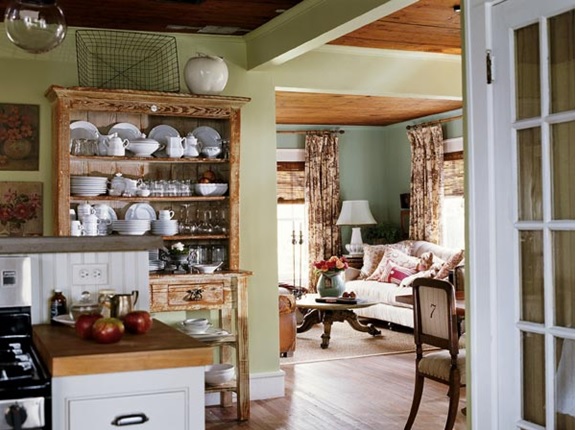 2. Image Source : My Home Ideas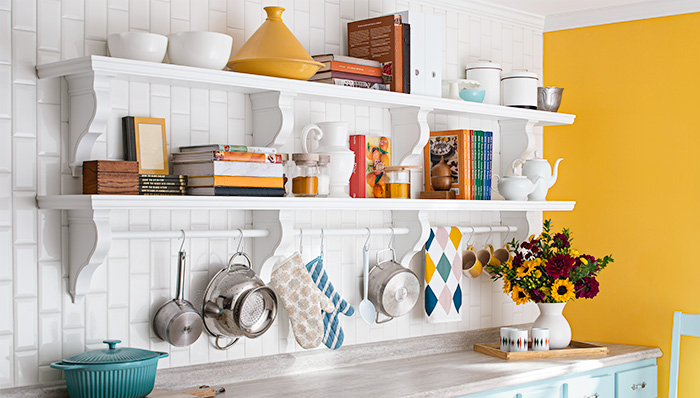 3.Image Source : Lowes.com
Creative storage solutions can also bring a cozy, rustic flair to your kitchen. Scope out your local flea markets for book shelves or credenzas with flavor to bring in a shabby-chic look to your kitchen. If you dare, you can always follow a tutorial to do it yourself! Exposed shelving like this puts your organization to the test while also decorating the space.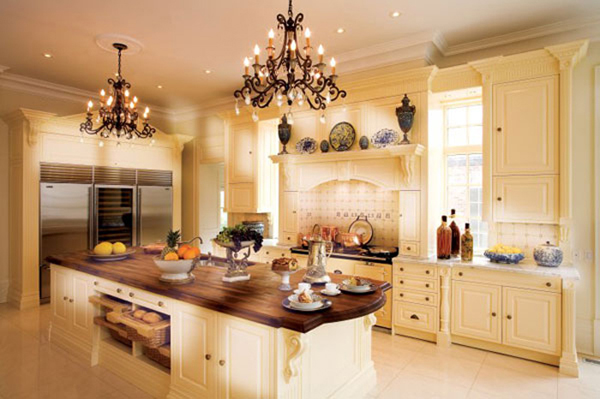 4.Image Source: Adorable-Home
Consider alternative lighting when bringing some much needed warmth to your kitchen. Chandeliers with dark hardware, or a rustic looking gold or copper make for an elegant but cozy lighting selection for your kitchen. Install these on a dimmer for a warmer feel and let the natural light shine through your windows.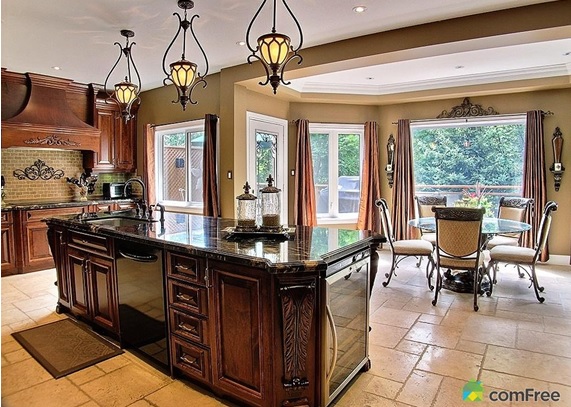 5.Image Source : Comfree Ontario
Brown cabinets over black ones are the easiest way to bring warmth into your kitchen, especially when coupled with other warm tones, such as beiges, browns and olives on your walls and counter tops. Consider off-white plates over stark white (or even patterned) ones to tie in the color palette.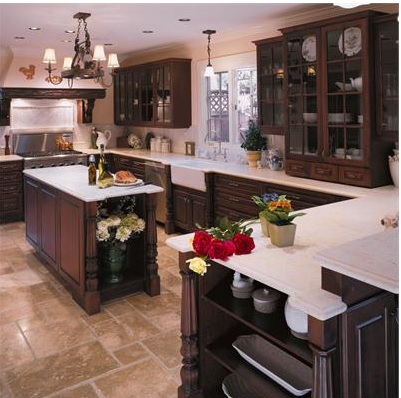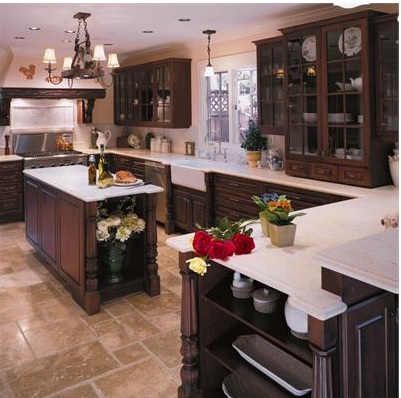 6.Image Source: Home Portfolio