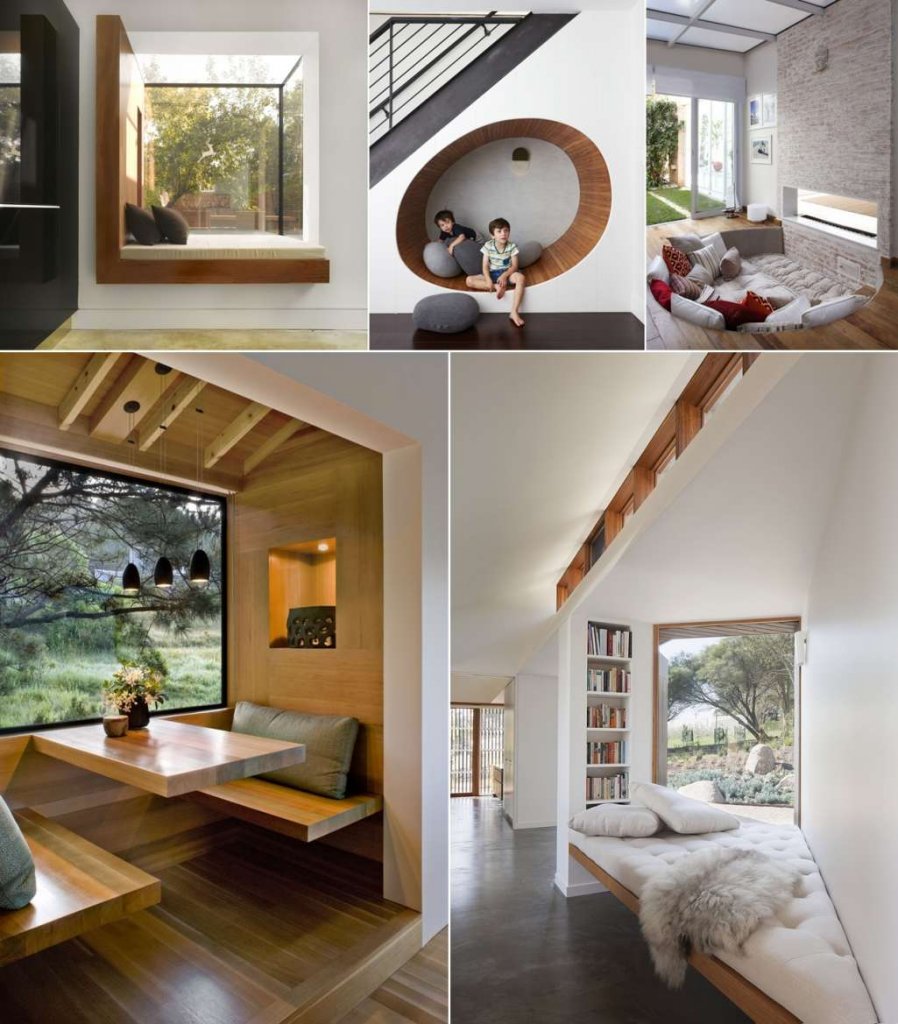 Do you want to have a nook in your home that is modern? If yes then you can design one if you are constructing your home. Here are some contemporary nooks with stylish architectural details.
A Triangular Nook by a Bay Window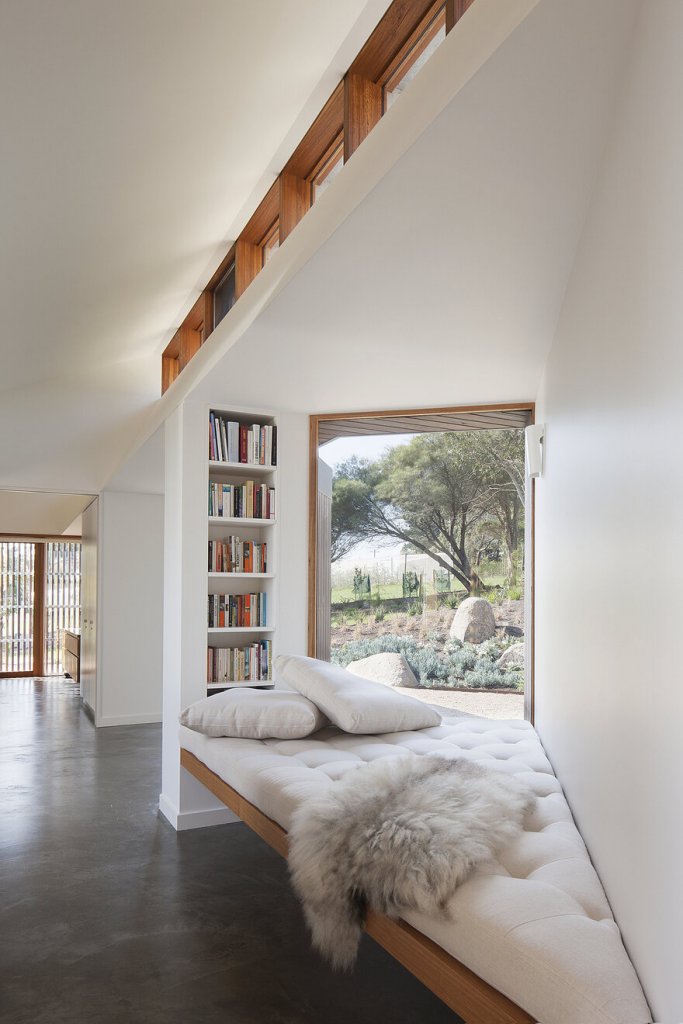 If you have a bay window at home, you can also make a nook like this. To give a sleek look to it, install a floating bench. Clad it with an upholstered cushioned seat.
A Sunken Nook by a Double Sided Fireplace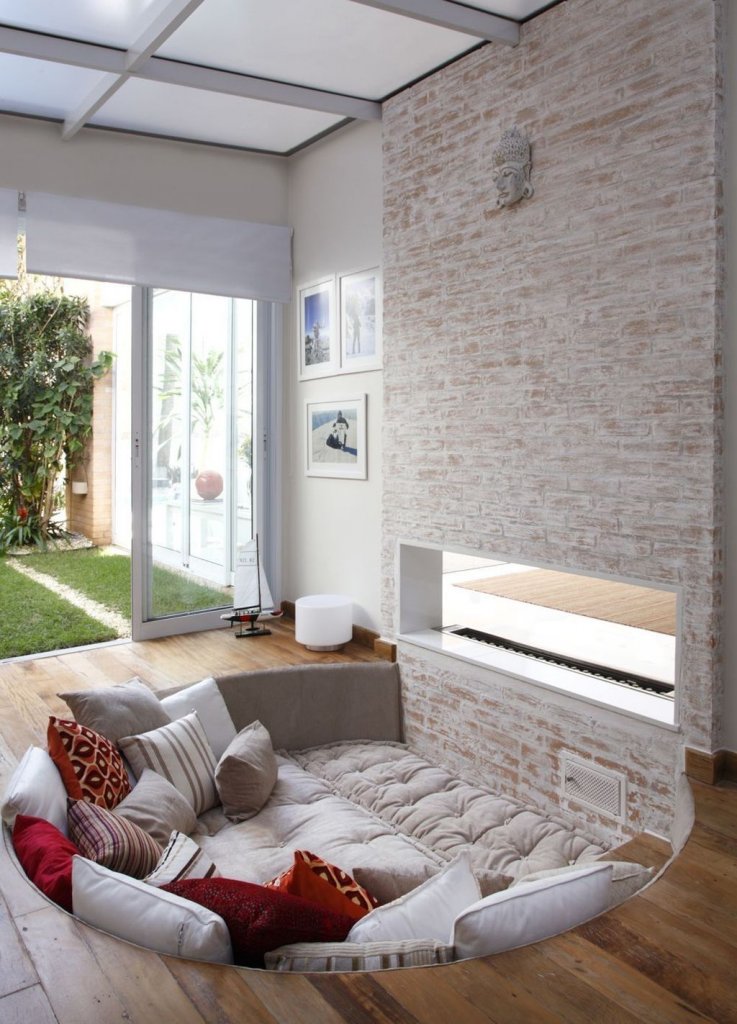 This nook takes its inspiration from sunken living rooms. If you have a small home then you can also do this.
A Wood Cladded Breakfast Nook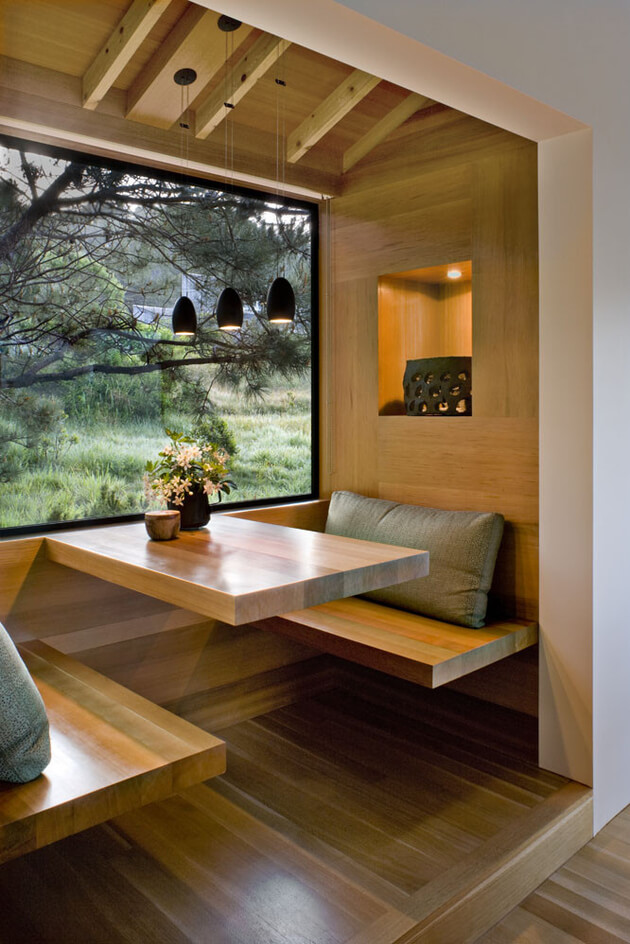 This nook is completely covered in wood. The same wood is used for the table and the seats. Cozy lighting adds even more warmth to it.
An L Shaped Reading Nook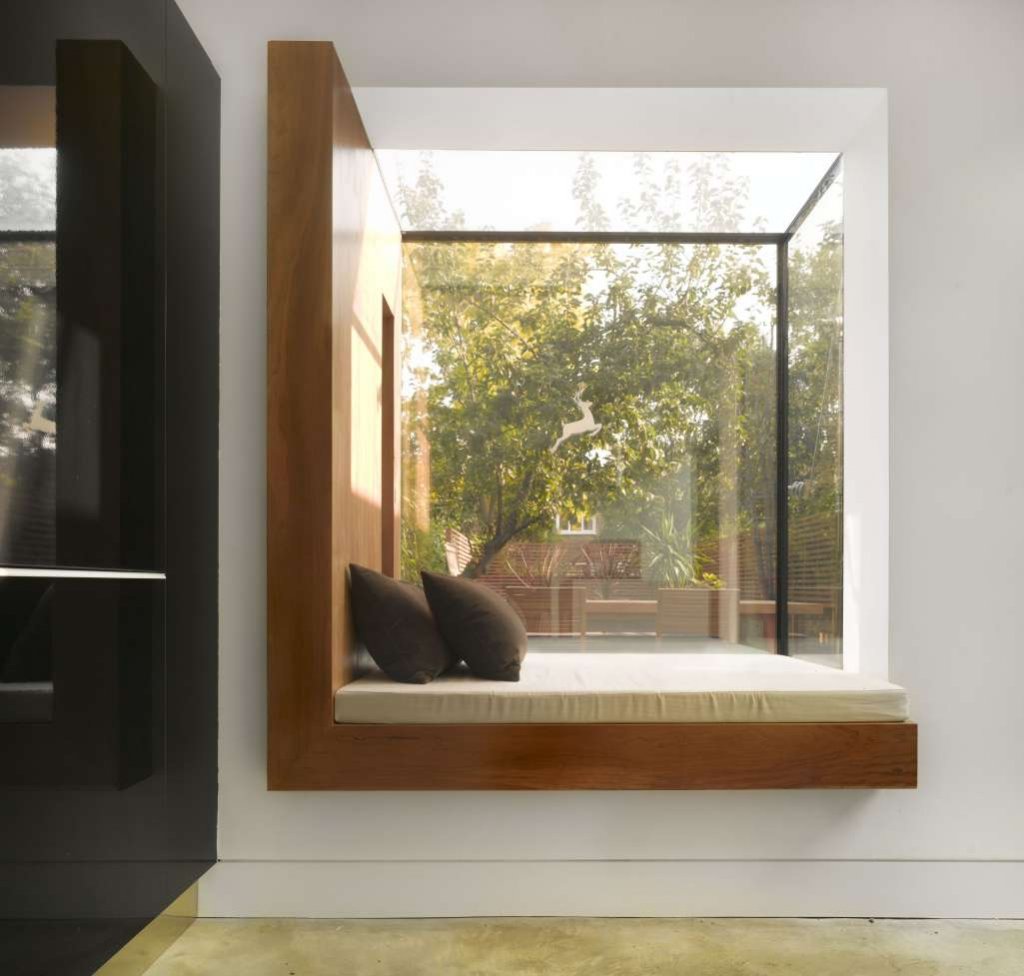 This nook is also created by a bay window. Half of the window is wrapped in wood. That makes an L shape.
A Round Understairs Nook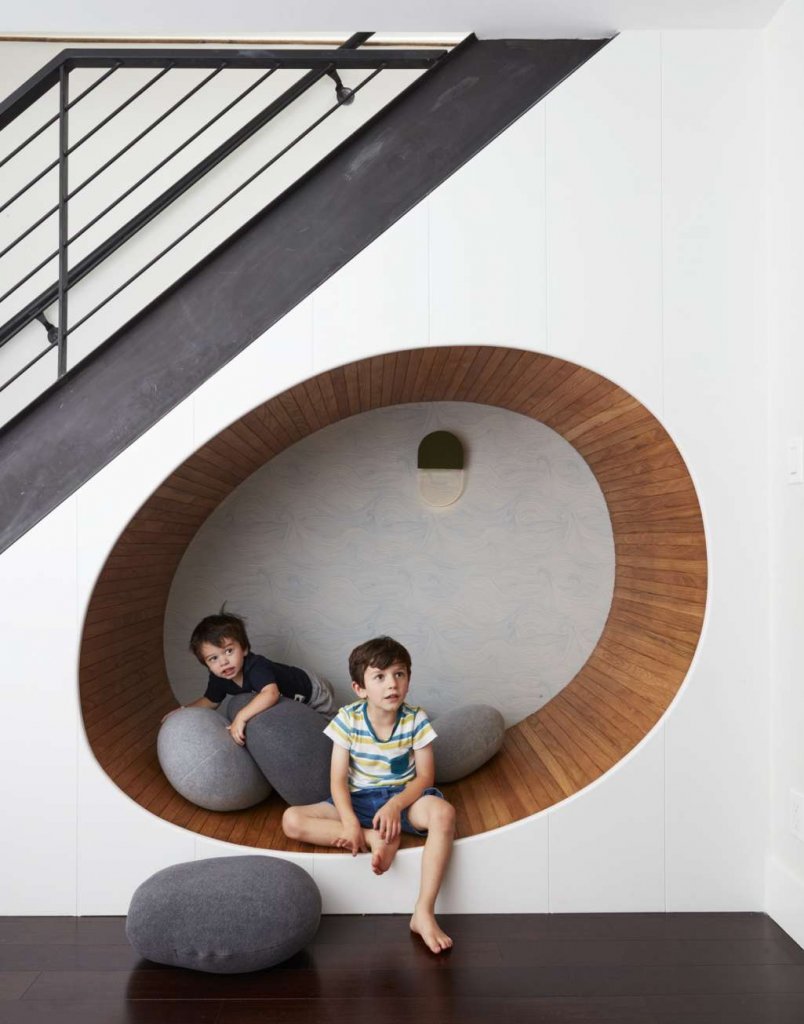 This nook is build under the stairs. Its inner rim has wood cladding giving it a visual appeal.