While designing a patio the first thing that comes to mind is how to take care of its furniture and how to make it stand all weathers. For this the best option could be to design your patio in such a place that has a roof. You can add a roof yourself as well using many kinds of materials. So have a look…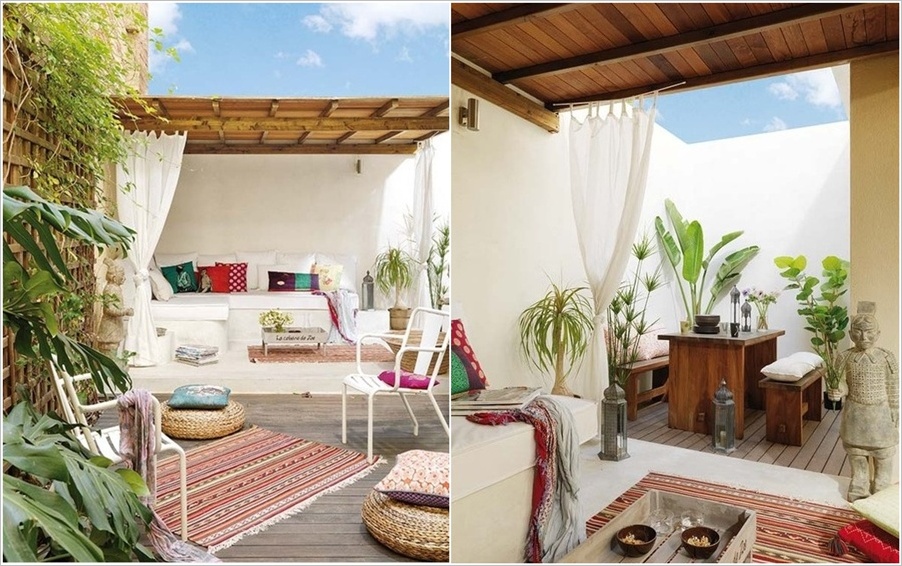 This patio is designed in a combination of white with wooden roof and plants. To add a little more life use of colorful accents is made. The white sheer curtains make it look super serene and the complete look of this patio is purely coastal.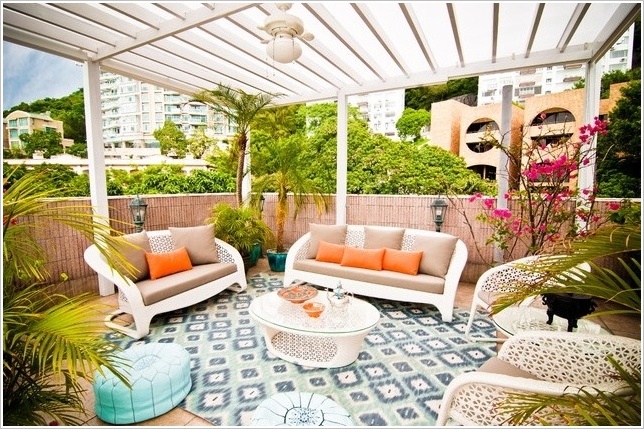 This one is another patio with a beamed roof with white furniture added colored cushions. The whole setting is simply what we call a retreat.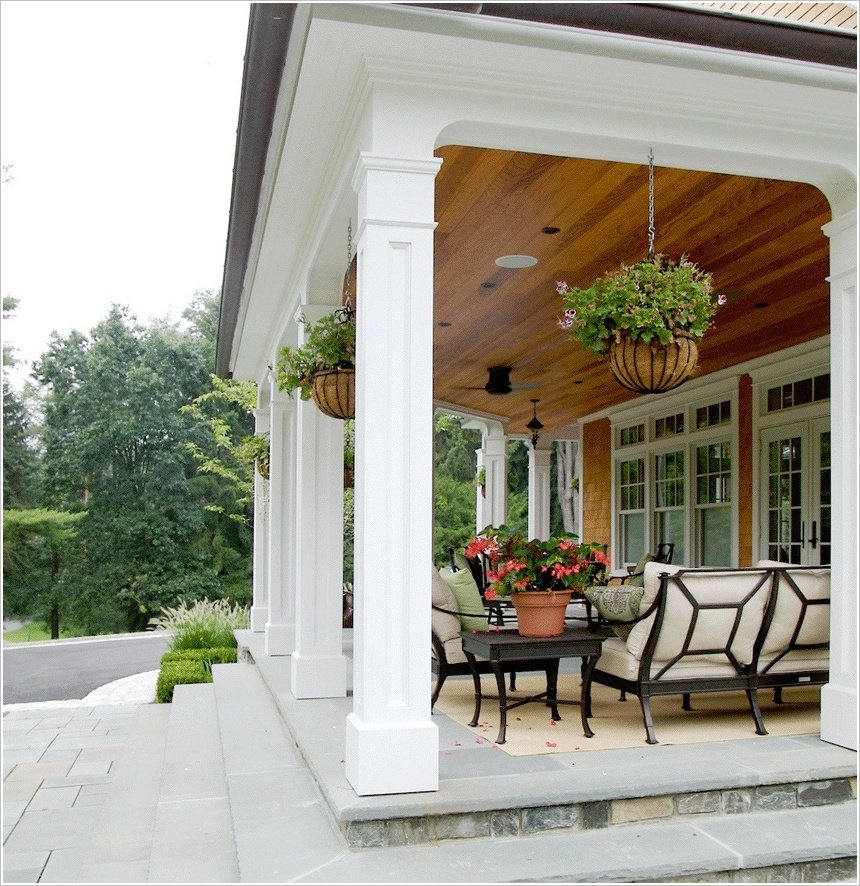 This one is a patio made at one side of the entrance of the house. Hanging planters along with a large flower pot on table are perfectly complementing the black and white furniture.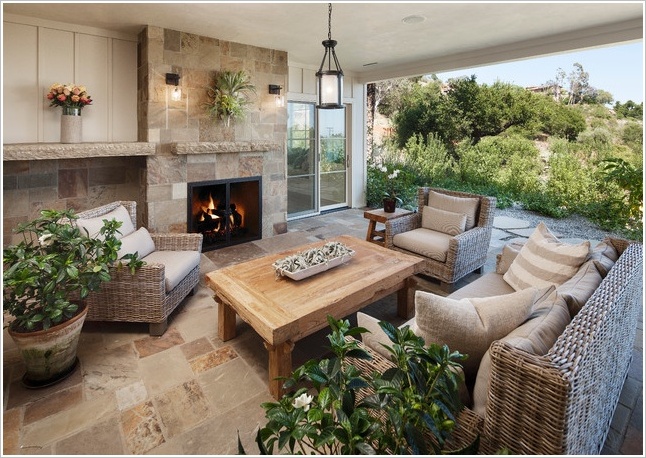 This patio is designed with a marble floor and a fireplace that is also having marbles. With this wicker sofas, a wooden table and plants are so magical.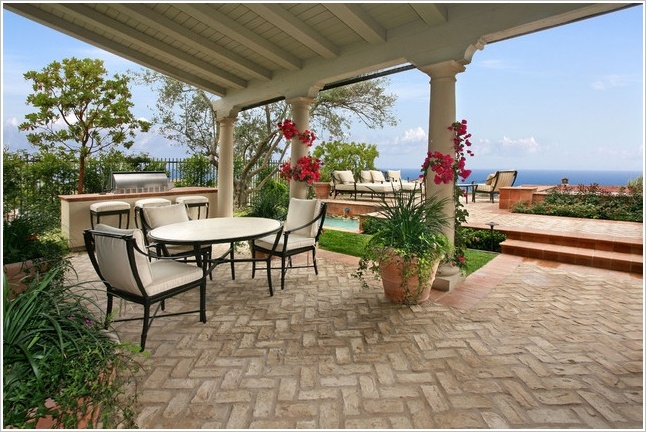 This patio is having a bricked floor along with white and black furniture. Pops of red with flowers are looking gorgeous.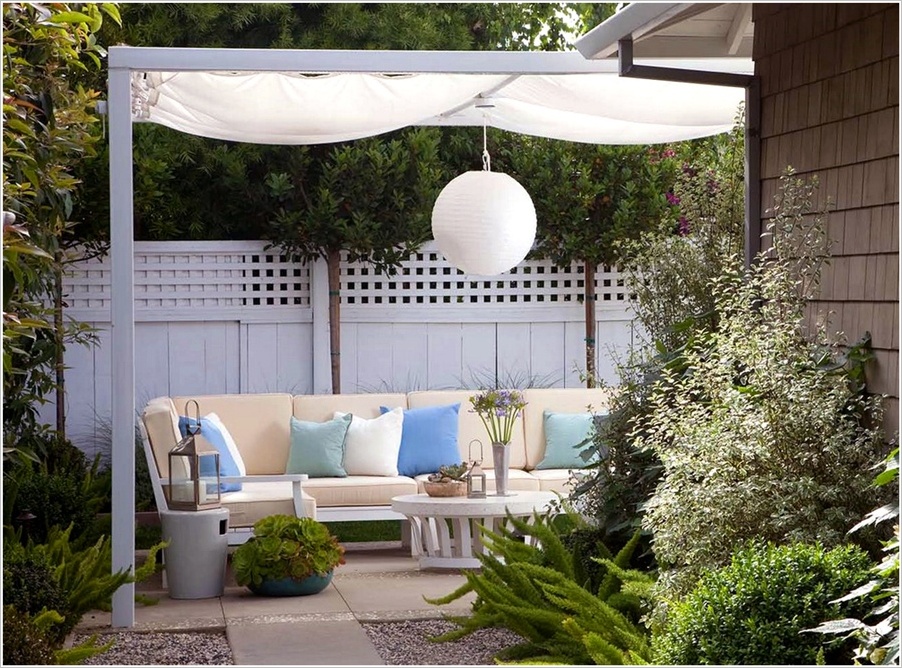 If you don't have an area for a patio in your house with a roof , then adding a shade of fabric can be the best choice like this one. Even in fabric shade you can hang a light as shown in the photo.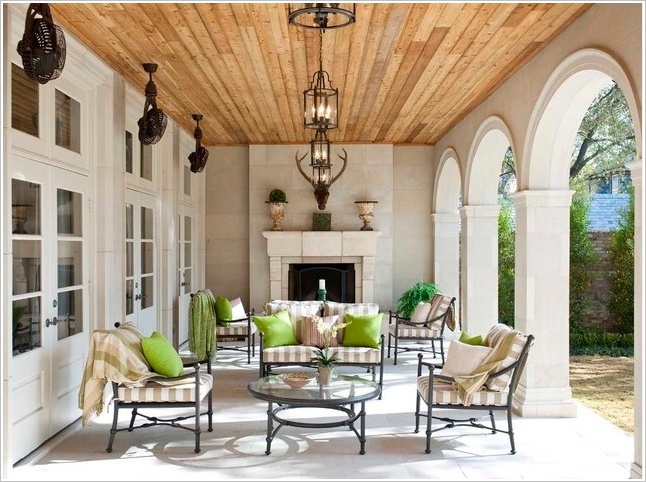 This patio is having neutral tones with a beautiful combo of wooden roof and green sofa cushions.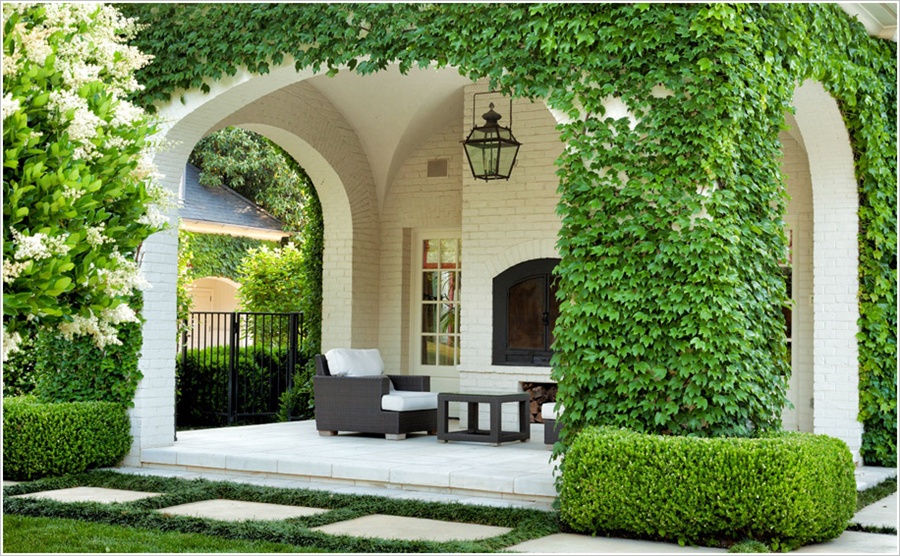 This patio has its outer walls all covered with lush green vines that make this place so inviting. Imagine every evening you can feast your eyes with greenery while having your tea in this patio. It can be a perfect place to have some good time with your guests as well.