It's hard to imagine living in a home without countertops, but throughout the middle ages, most people didn't have kitchens. They cooked on stone hearths in their one-room home, presumably preparing their food on the base of the hearth. The first kitchen countertops in private homes began to appear in the 1700s, when wealthy homeowners had teams of servants preparing meals on wooden or stone countertops.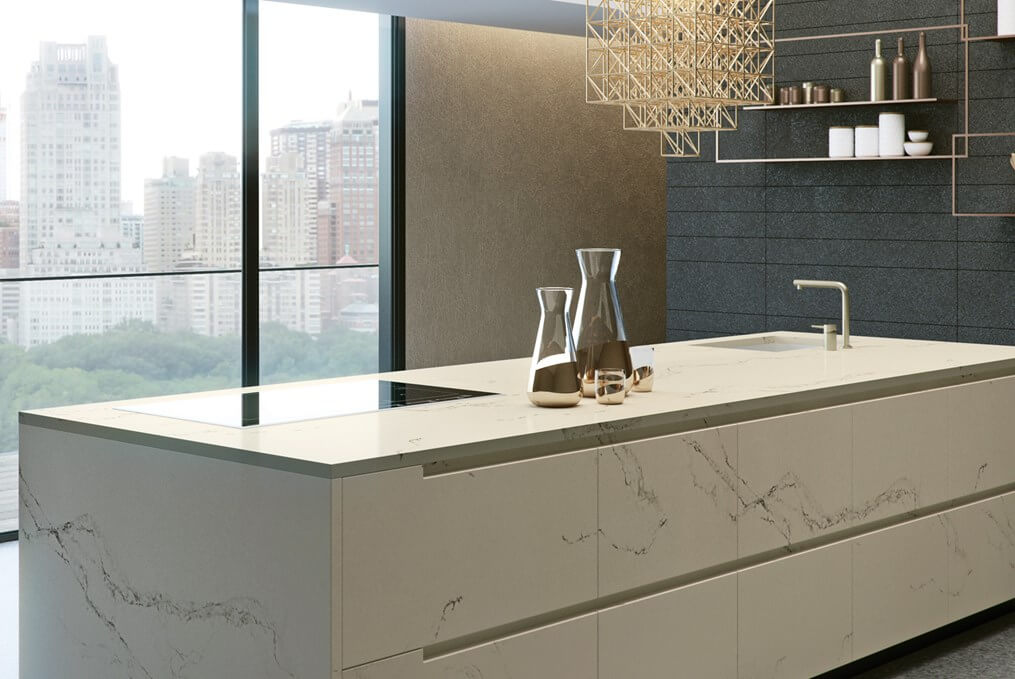 Throughout the Renaissance and Victorian eras, marble was considered a material that only the super-wealthy could afford. However, changes in technology, such as wet cutting, and improvements in transportation, brought down the cost and complexity of marble significantly. Suddenly, using marble as a kitchen countertop became affordable. Consumers loved the unique look of their marble countertops, and many found that having this highly durable material in their kitchen increased their home's resale value.
Quartz started being used in countertops in the 1960s. An Italian company created a process to transform raw quartz into usable surfaces, allowing them to not only create a durable countertop, but one that could be colored to match any kitchen. Quartz countertops immediately became quite popular in Europe, but it took decades before American consumers followed. It wasn't until the 1990s that American consumers started installing quartz countertops into their kitchens, and they weren't fully embraced until early in the 21st century.
Granite is another raw material that saw its popularity grow due to improvements in modern technology. Originally, this material was difficult to cut, and as a result, was primarily used in walls, foundations and monuments. The development of the steam powered saw, lathe, and polishing machines in the 1830s suddenly made granite countertops a possibilty, but its weight made it difficult to ship.
As a result, granite didn't become popular in kitchen countertops until the 1980s. By then, additional refinements in cutting technology coupled with lower shipping costs made this natural stone a natural choice for many kitchens.
Kitchen countertops evolved significantly throughout the 1900s. At the turn of the century, most kitchens featured countertops made of wood, soapstone, or even tile. Stainless steel arrived on the scene in the early 1900s and became very popular leading up to the second world war. After World War II, laminates were all the rage, as home owners loved the different color choices. Today, however, quartz, granite, and marble countertops are soaring in popularity.