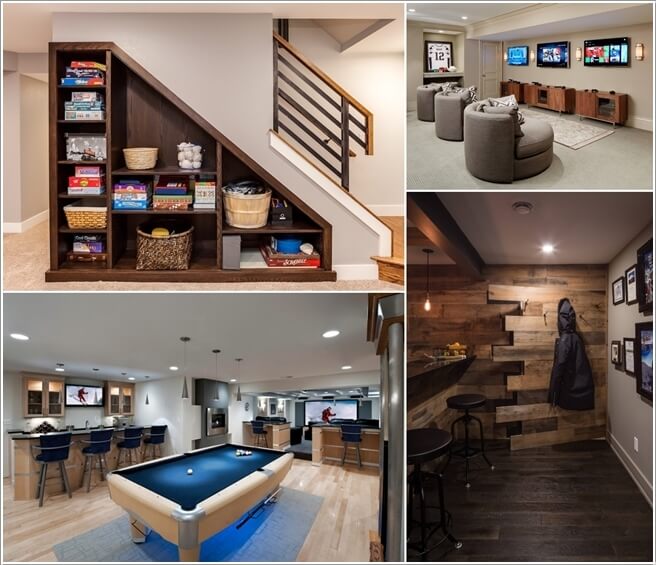 If your home basement is mostly used for storage purpose or perhaps when you have to accommodate a guest or two then make a good use of that space. You can transform the basement into a space everyone will look forward to. There are many interesting ways in which you can do so. We have gathered some ideas for cool things you can put in your basement and make it fun and entertaining. Also, you might know many homes have sump pumps in their basements and for that you might want to have a look at sump pump reviews. So, let's view some basement design and decor ideas:
1. Let It be a Little Mysterious with a Secret Door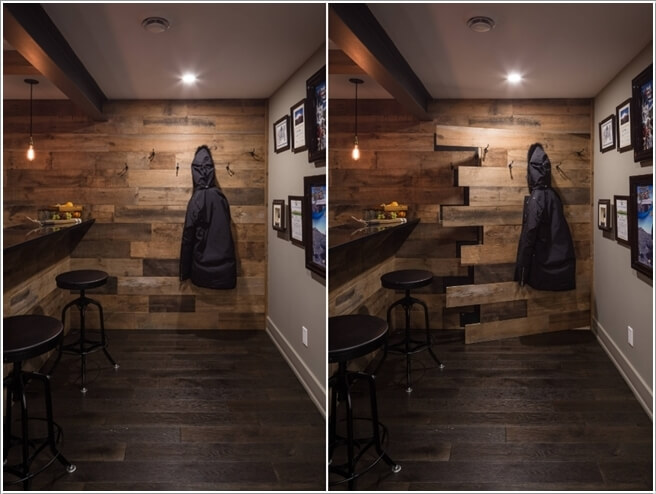 If you want to add a little mystery to your basement then you can conceal the area of the stairs with a door that is blended with the wall.
2. Transform the Basement into a Game Den by Putting One or More Game Tables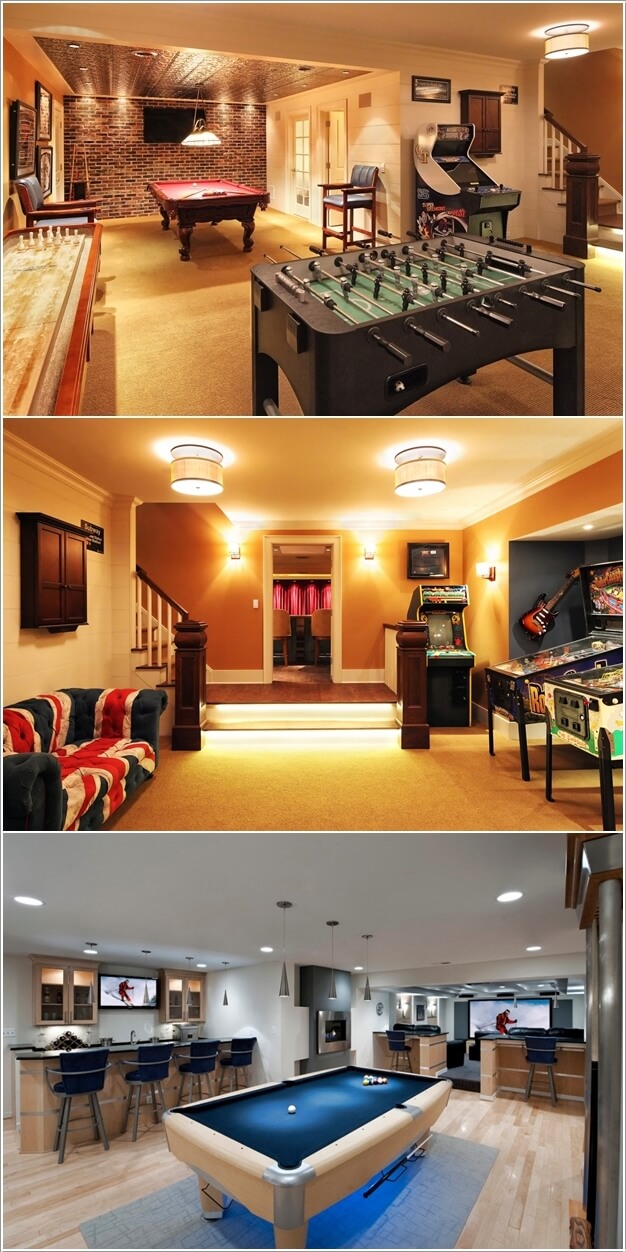 We all love to play games in our free time right? So, why not take out some time away from the games that we play on screens and put game tables to enjoy  even more with friends and family?
3. Put a Bar Island That Grabs Attention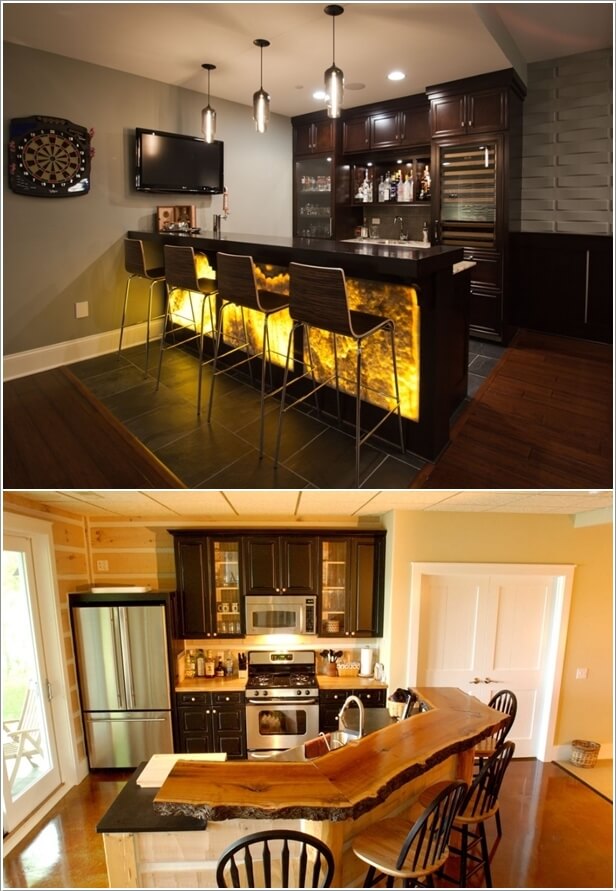 If you want to set a home bar then a basement can be the ideal choice. And to spice it up you can put an island that is one of a kind.
4. Turn Your Basement into a Home Cinema with a Movie Projector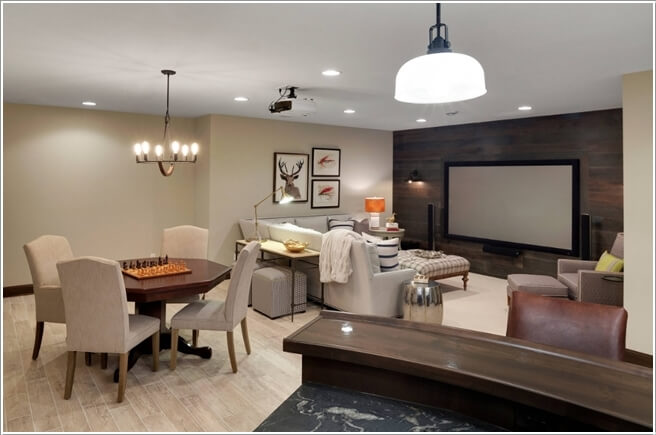 You can enjoy your favorite movies right in your home without making the effort of buying tickets by placing a projector screen in your basement.
5. Decorate with Cool and Quirky Industrial Style Tin Sheet Furniture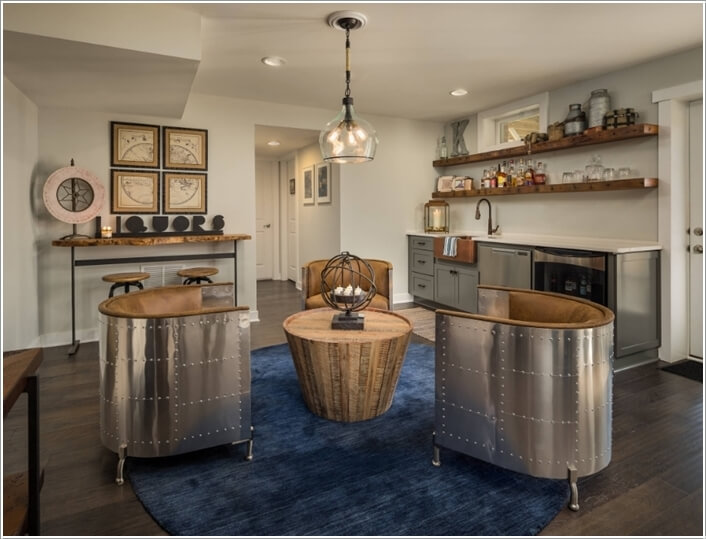 There are options such as unique furniture you can add to your basement to make it quirky cool.
6. Build a Storage Bookcase Under The Stairs Coming to The Basement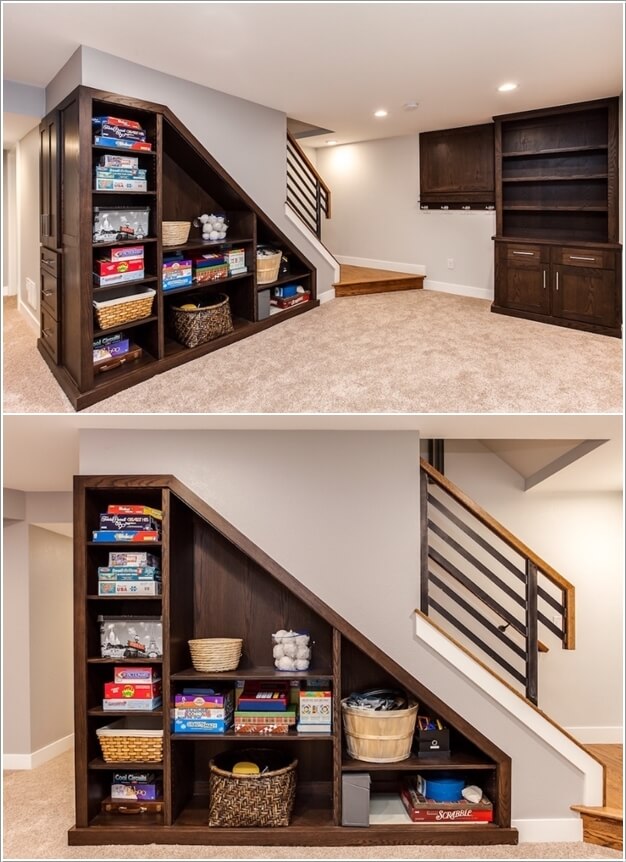 If your basement stairs have an underutilized area underneath then hack it with a storage bookcase like this.
7. Take The Entertainment Game to Next Level with Individual Flat Screens Along with Separate Sofa Seats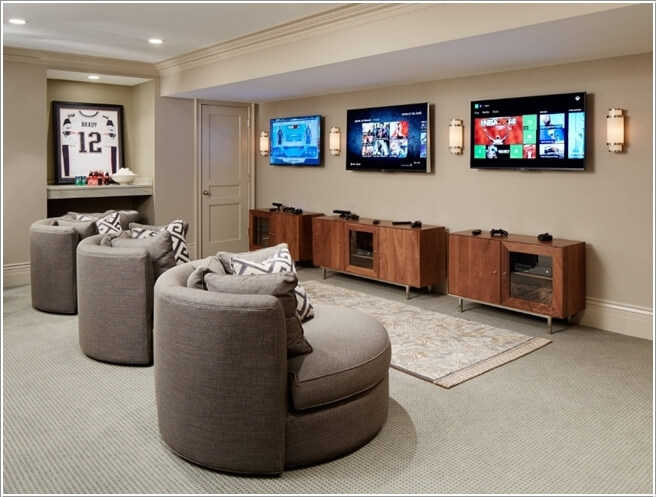 Allocate individual TV/game screens for all the family members to enjoy their free time totally as per their will.
8. If You Have Got a Thing for Music Then Put Musical Instruments and Turn the Basement into a Studio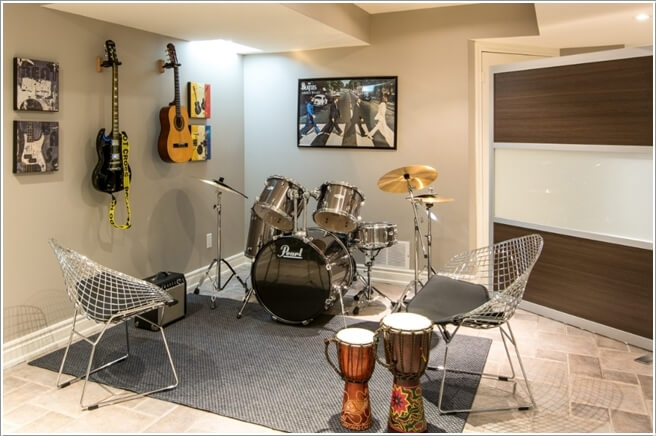 Love to create music compositions in your spare time? If yes, then bring some musical instruments to your basement.
9. Dedicate a Wall for Crafts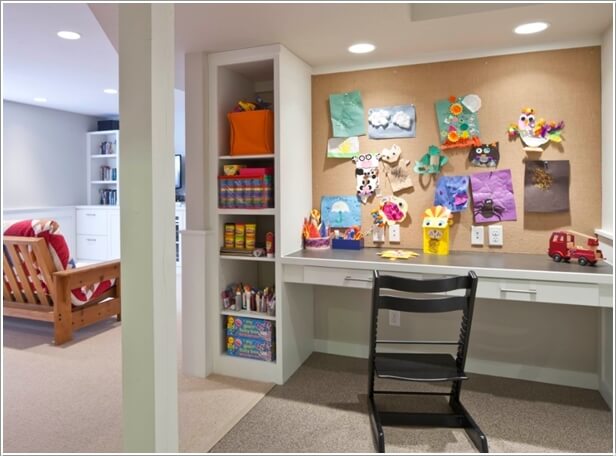 Create your own show with a mini art gallery inside your basement like this cork wall with masterpieces displayed.
10. Create Your Own Fitness Center with a Gym

As soon as you find time, instead of hitting a gym that is a few kilometers away from your home, simply go to your basement mini fitness club.