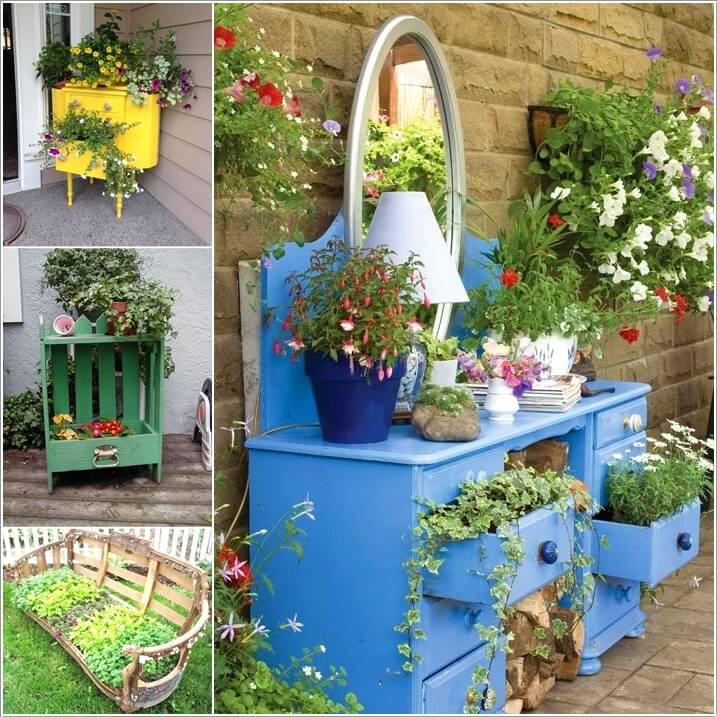 If you have an old piece of furniture that you want to get rid of and throw away then think again. May be you will toss away a wonderful container for a planter. So, here you go for some ideas of furniture planters:
1. Rethink An Old Vanity Table After Painting it With a Bright Color and Plant It with Flowers and Plants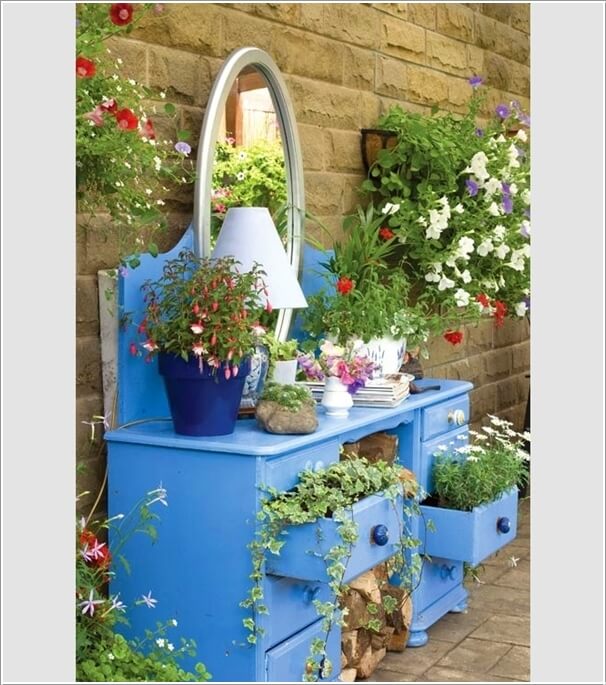 Image via: minimalisti
2. Add a Basket to An Old Chair and Turn It Into a Planter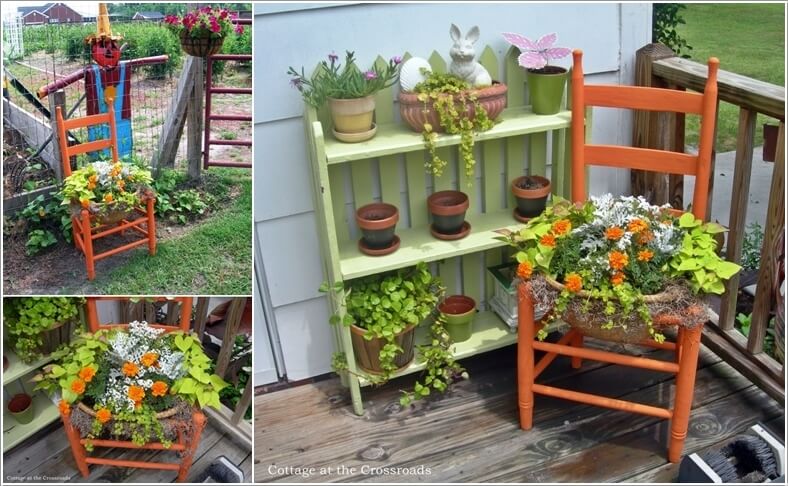 Image via: cottage at the cross roads
3. Give a Fresh Coat of Paint to An Old Dresser and Make a Planter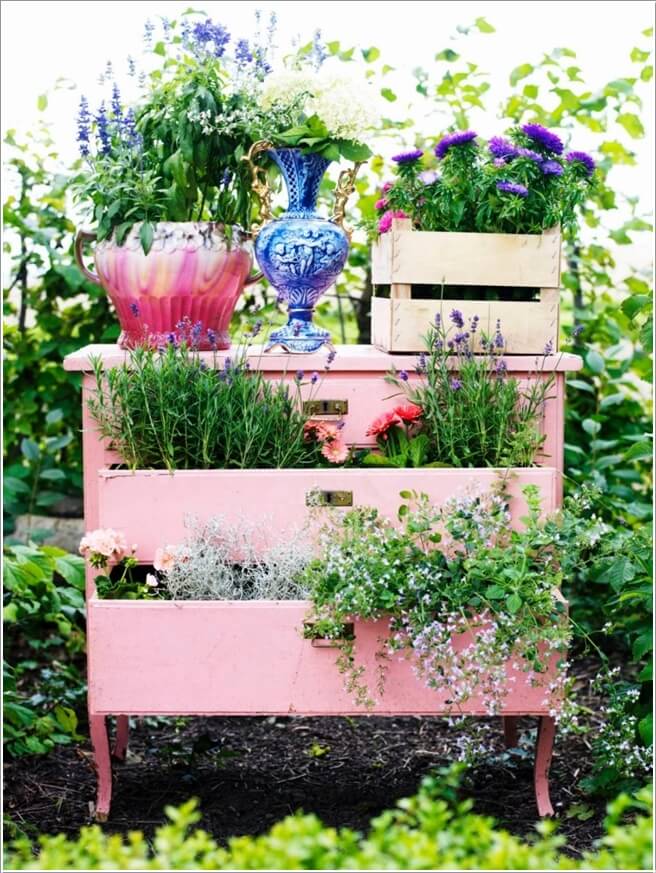 Image via: hgtv
4. Who Said You Have to Toss Away Your Old and Ugly Sofa?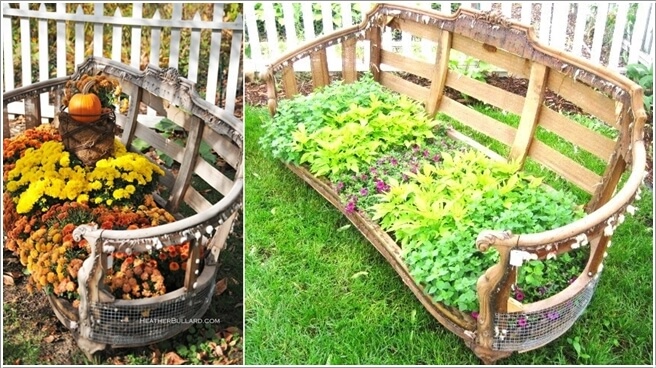 Image via: decor to adore , ki nassauer style
5. Reimagine an IKEA Cart and Turn It Into a Succulent Planter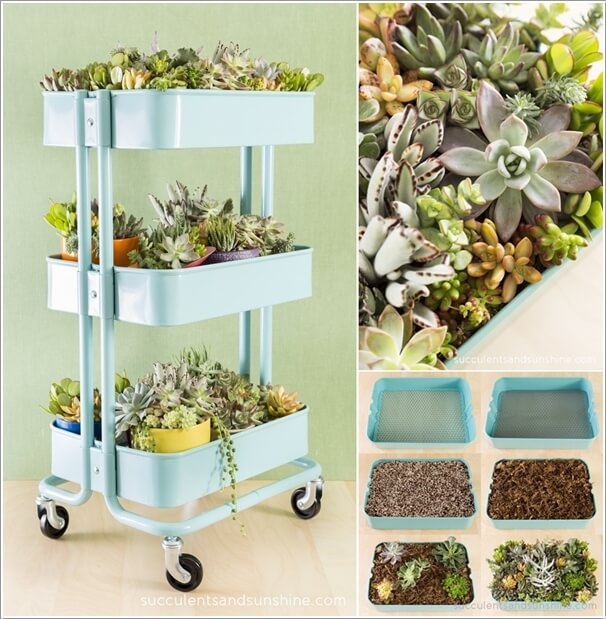 Image via: succulents and sunshine
6. Upcycle a Filing Cabinet and Give It An Ornate Look with a Rubber Doormat and Spray Paint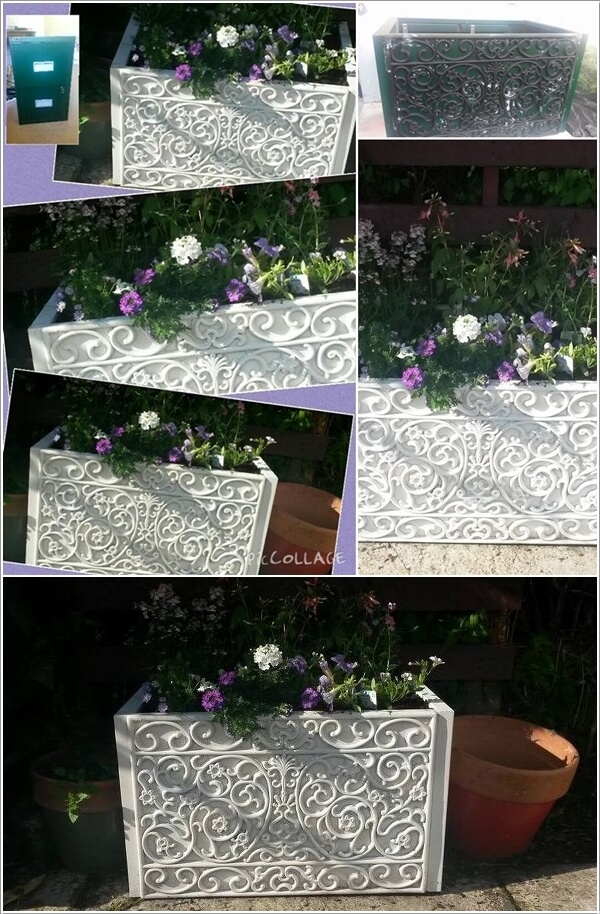 Image via: home talk
7. Even If You Have One Drawer It Can Make a Fabulous Planter Box Like This One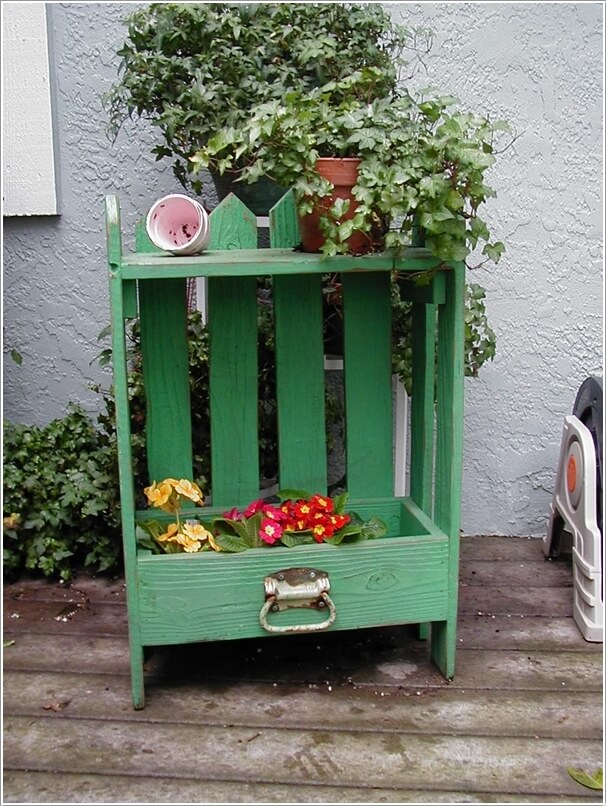 Image via: wooden stuff
8. If You Have a Vintage Sewing Cabinet Take It Out and Bring It to Limelight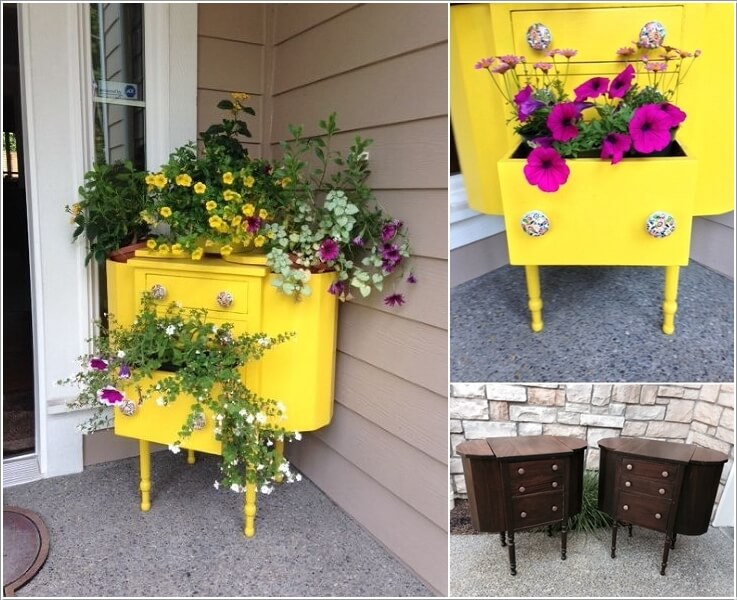 Image via: home talk
9. If You are Changing Your Beds, Don't Throw The Old Ones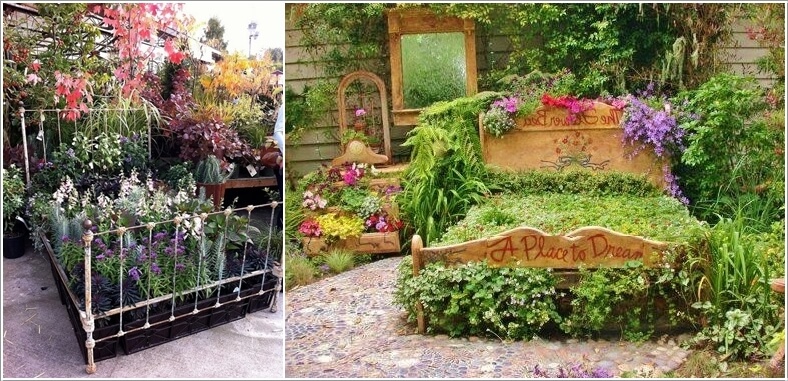 Image via: pinterest , towc2011
10. Rethink Your Old Work Desk
Image via: hgtv