One of the basic needs of every family living in a house is storage. What if we provide you with a stylish solution? Have a look at these wall units for your living area that are no ordinary storage spaces, as they have all that we call modern. So have a look at these…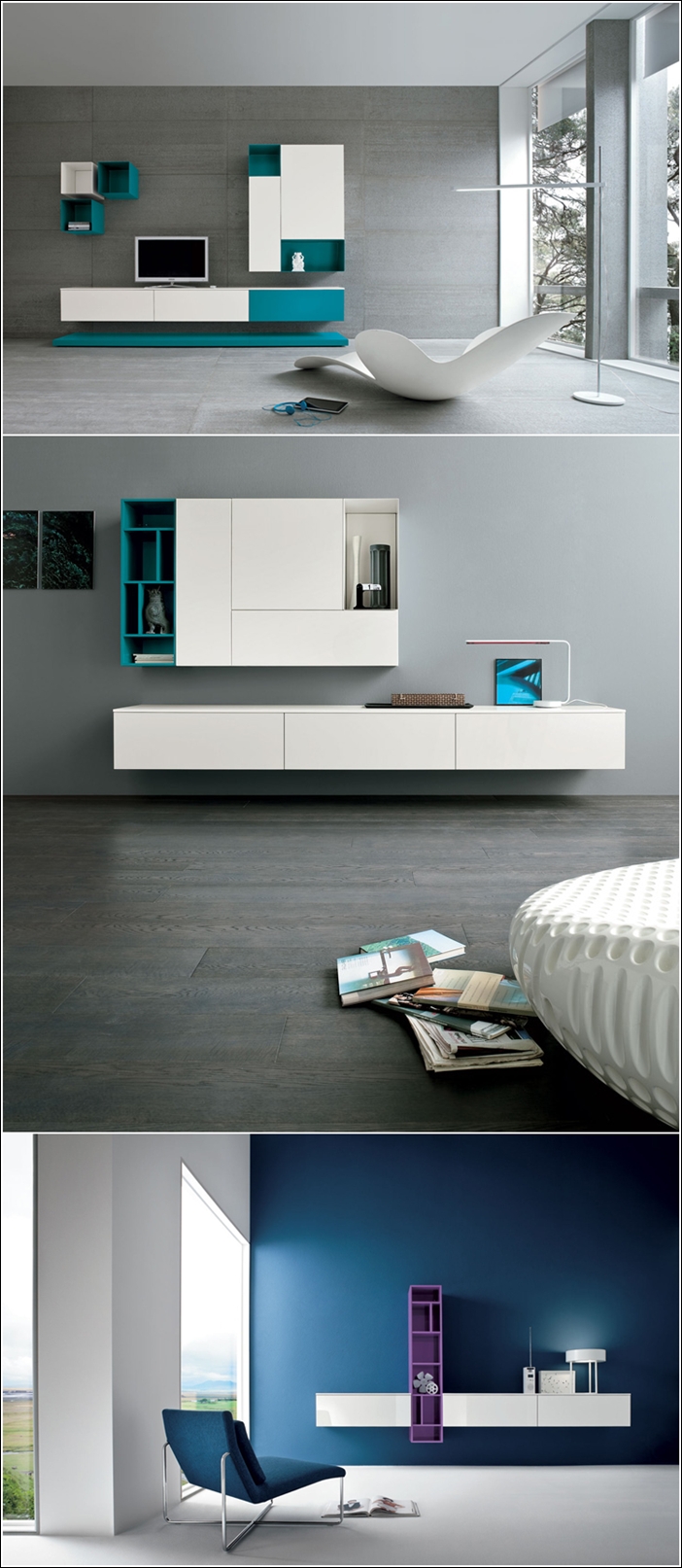 The first two photos are of a wall unit that is having open shelves and closed cabinets in a cool azure and white color combo. Both pictures show different ways in which the modules can be arranged. The third photo is a purple and white version of it. It is named as 'Slim'.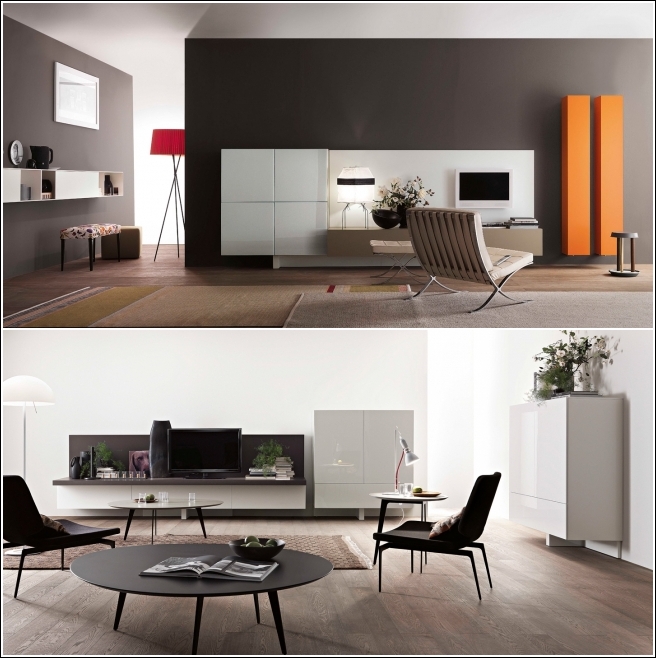 This wall storage system is called 'T030'. It is having closed cabinets and shelves for placing your TV and other items.
This system is called as 'e45'. You can opt for different finishes of this unit. In the photos different setting and finishes are shown for you to choose from.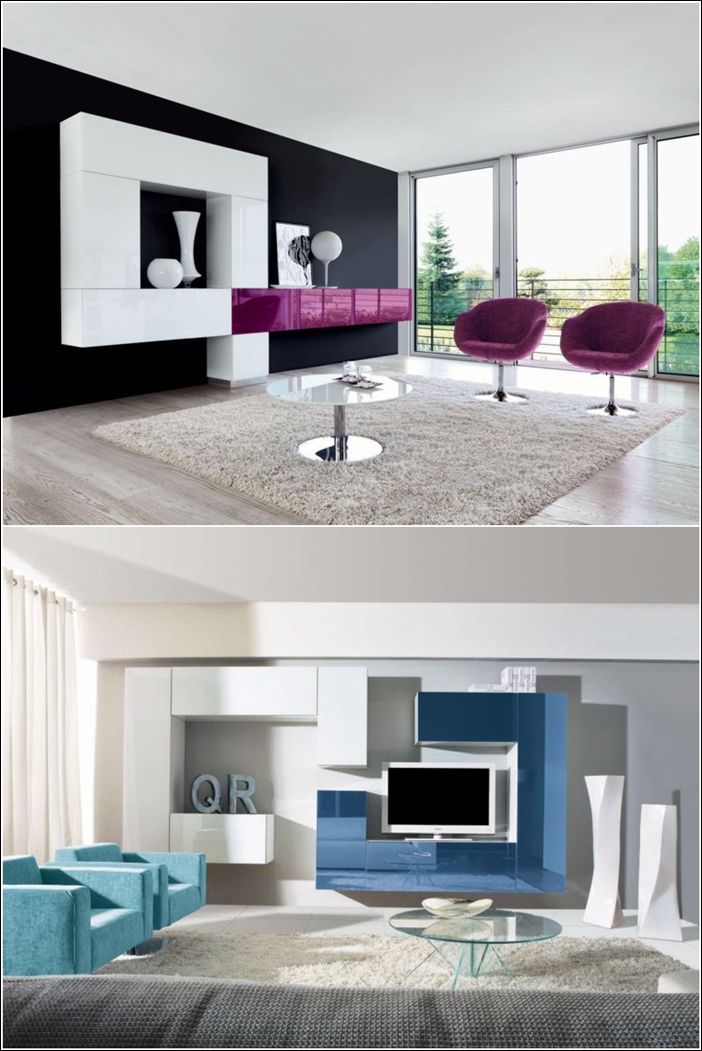 The first picture shows a wall unit in white and plum purple finish. The arrangement is such that there is a square extending from its one side. The second one is a unit in white and bluish finish. You can match your furniture with the colours of these units as shown in the two photos.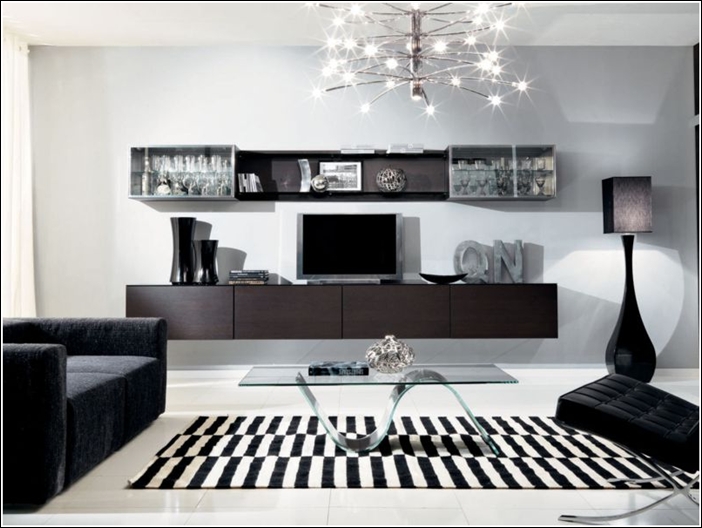 This unit is in dark wood finish. It is having two parts with the upper one having see-through shelves and the lower one with closed cabinets ideal for placing your TV.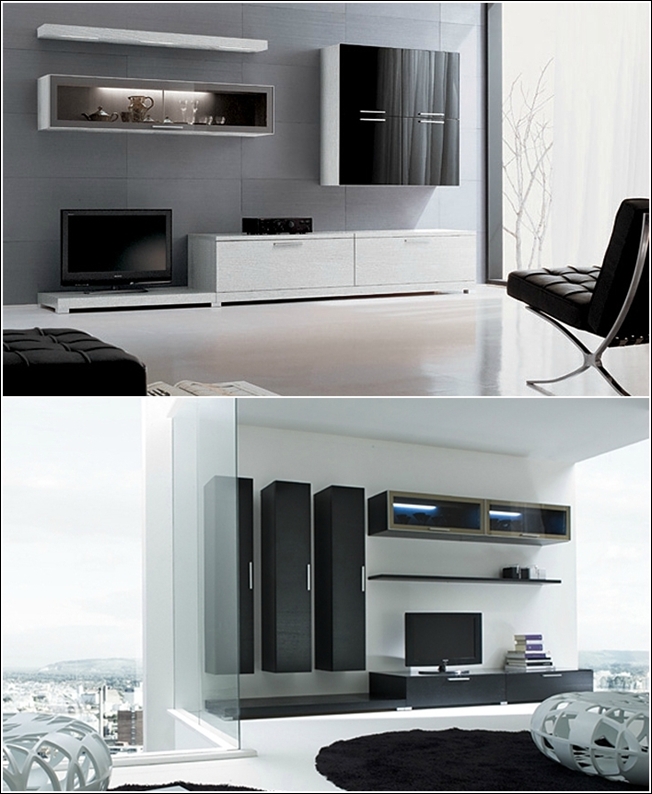 This unit is named as 'Forma'. It is having different sorts of modules containing black finish cabinets, drawers and see-through shelves.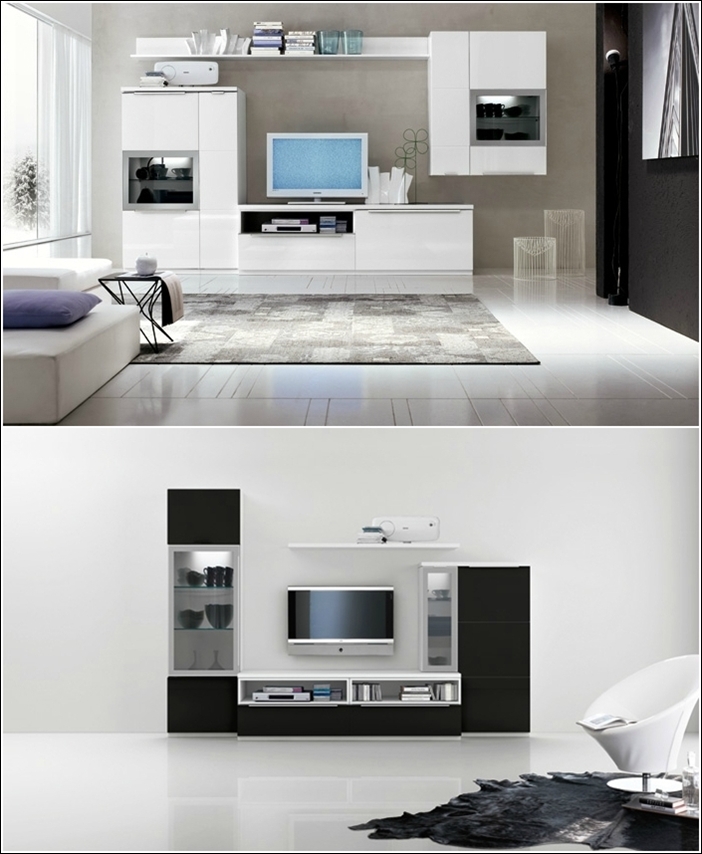 This unit is named as 'Linea New'. The first one is in soothing white finish that will brighten up your living room. The second one is the black finish option that will go great in a white place as shown in the photo.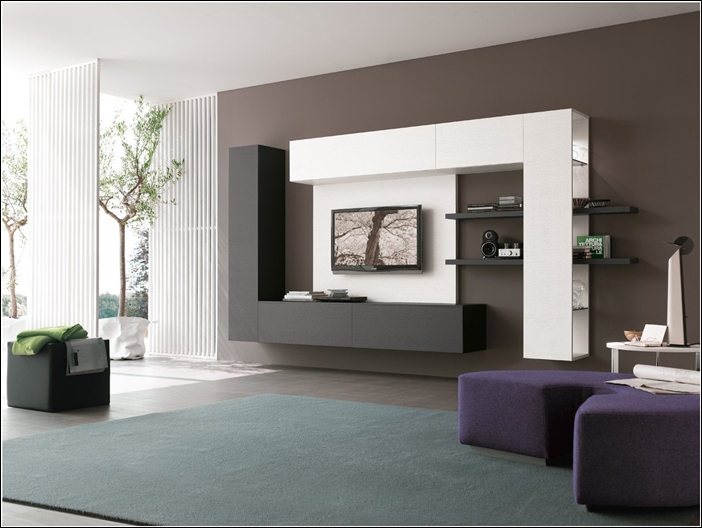 This one is another elegant wall system that is in the form of two L shaped modules. In between these is a space perfect for an LCD screen.