In earlier times when we wanted to buy furniture we only looked at its usage aspect. But in today's time everyone wants to maximize the expenditure they make on house furniture. They want to buy such furniture that is not only good in practical use but also used as a decorative item. At the same time the concept of saving space is also very considerable. So for this reason today we have brought for you some nesting tables that have everything. They are handy in usage, chic in look and save space. So if you have made a plan to get a set for your home as well, then have a look at these…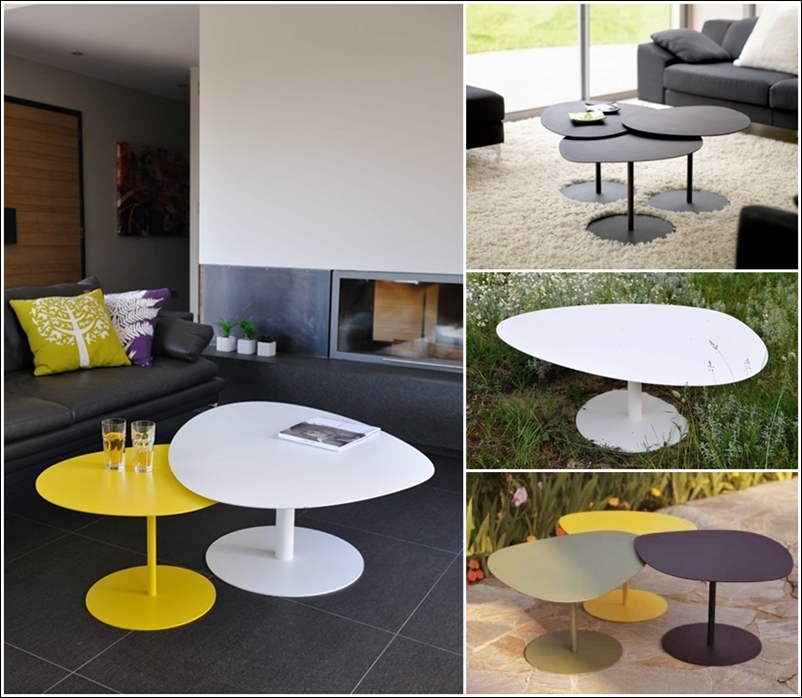 These tables are named as '3 Stone low tables' for the reason that they are shaped like stones. A very interesting thing about these tables is that they are available in as many colours as one can think of.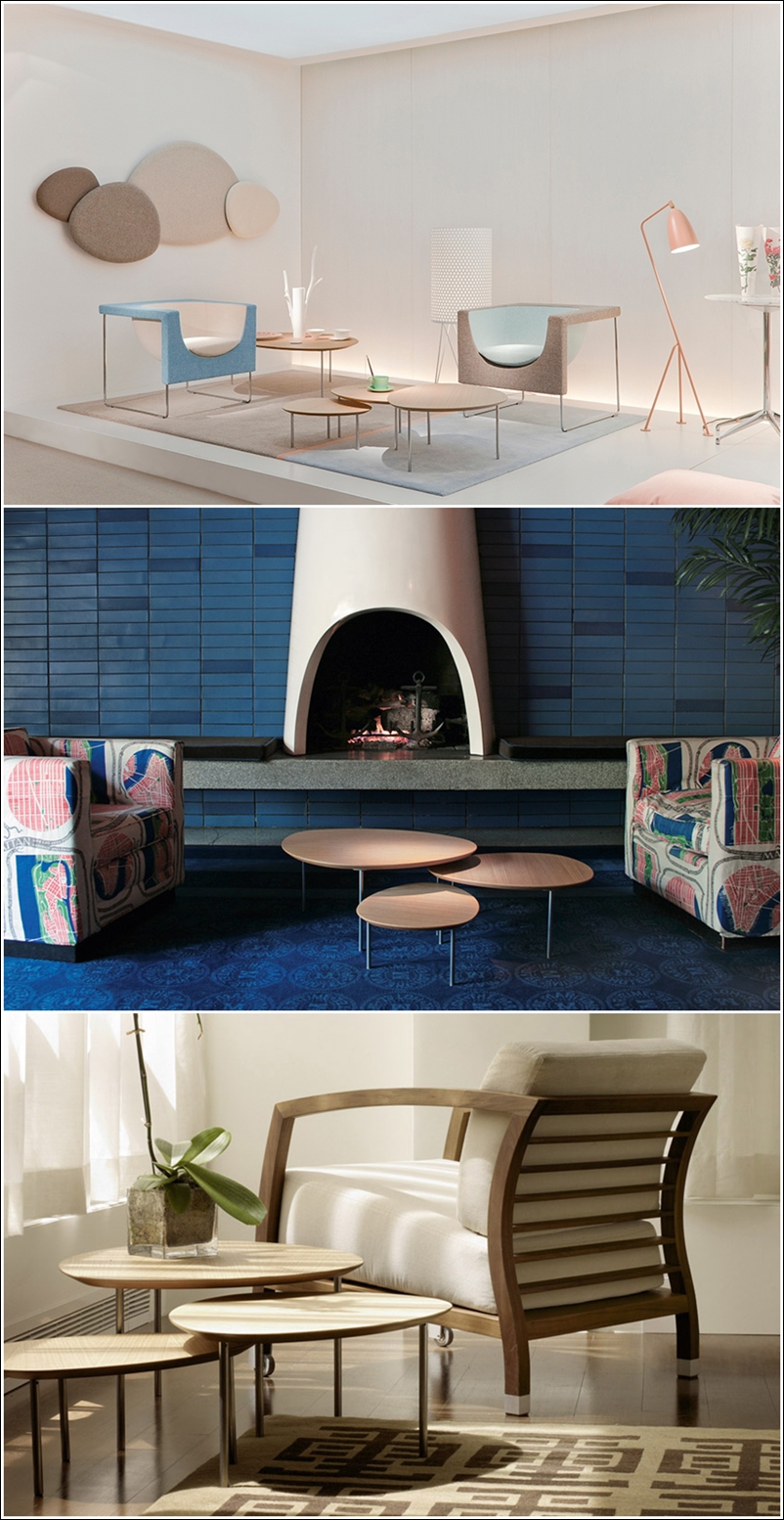 This set of tables is named as eclipse that has four tables of varied heights and shapes able to be nested. In the first photo three tables are nested and the fourth one is placed at a side. In the second and third photo arrangements of three tables are shown.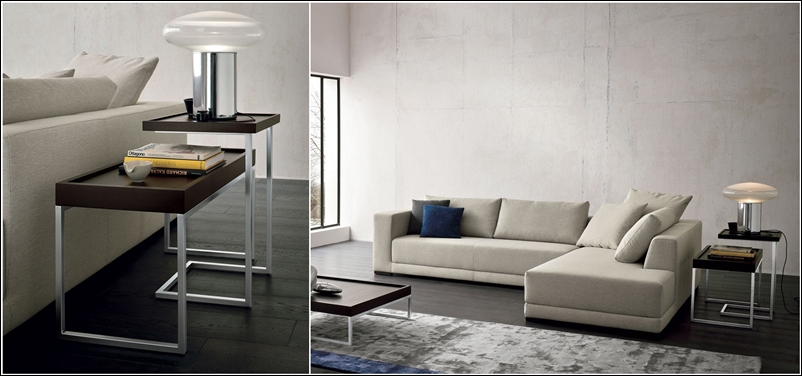 These are two nesting tables that have different heights and are able to be arranged perpendicularly to each other.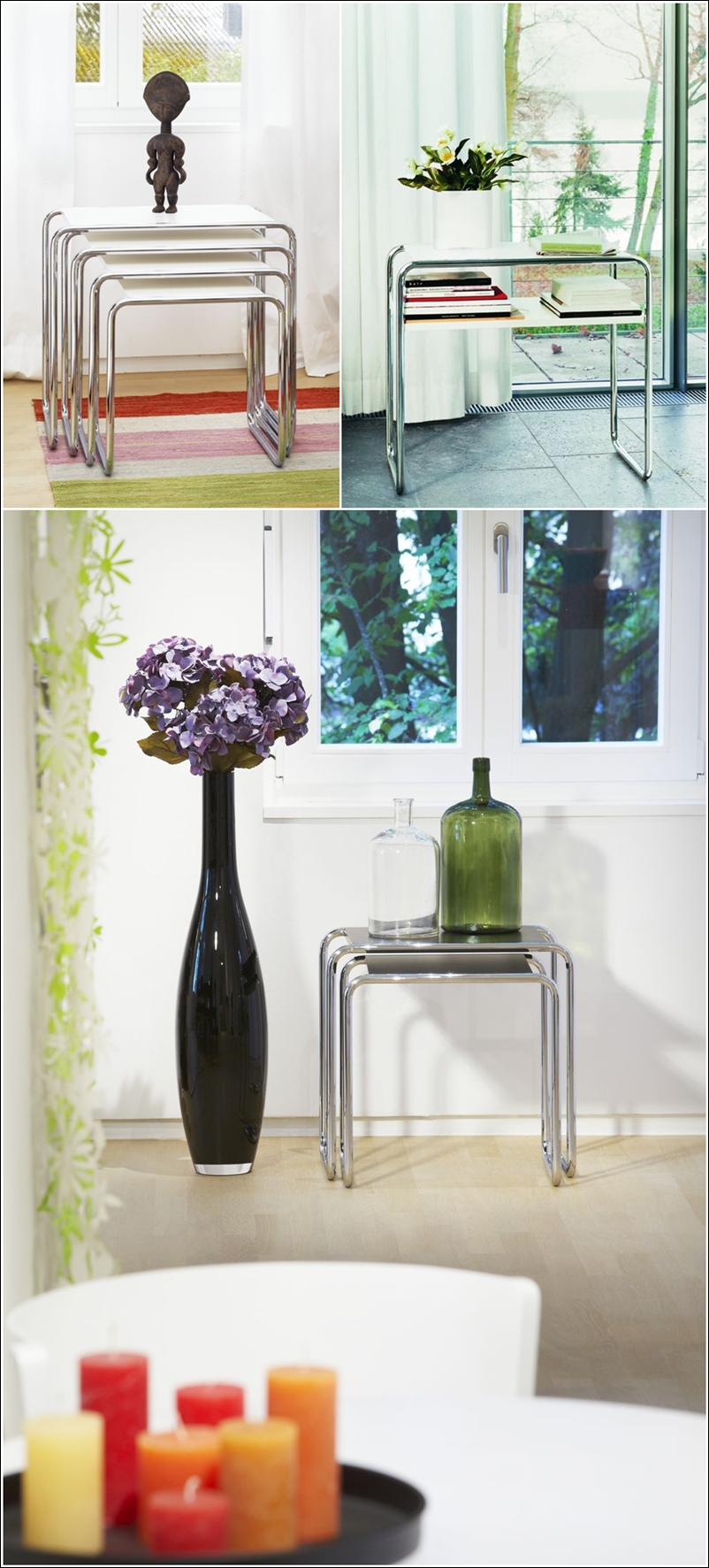 This is a set of tables that have tubular steel base. Their tops are available in wood and metal.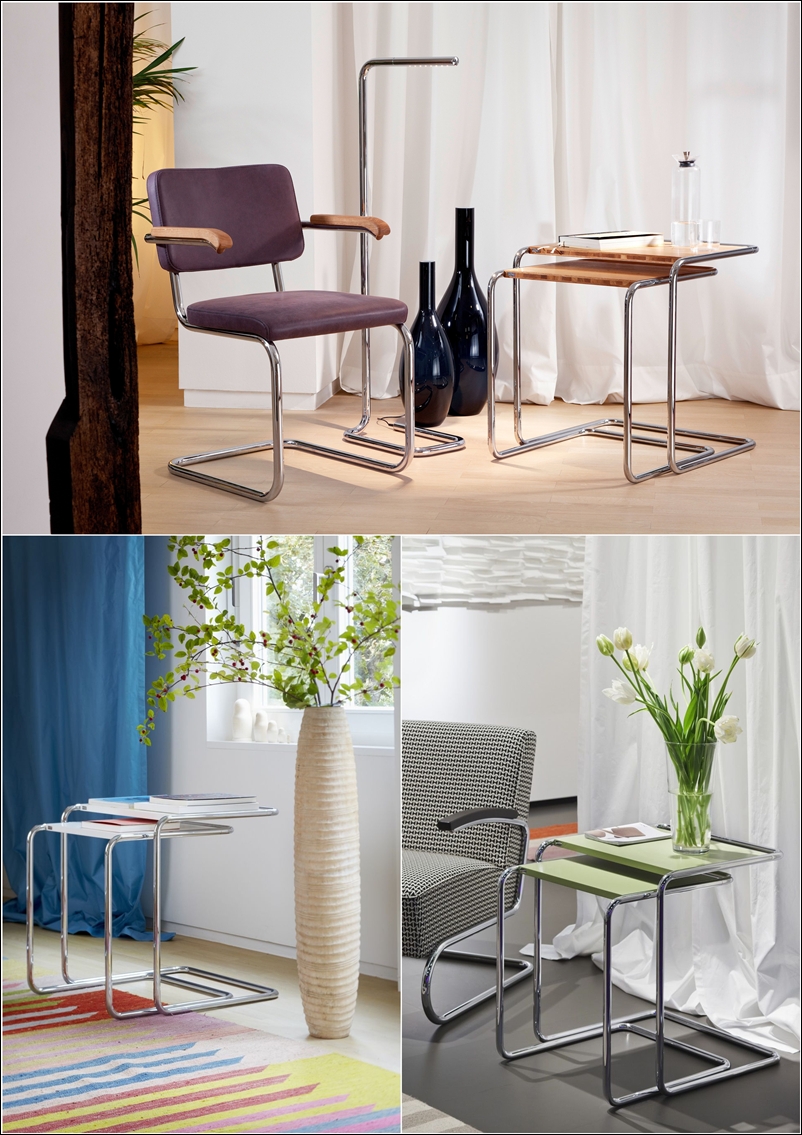 These nesting tables have their frame in such a way that they can be used with other furniture items such as sofas and chairs.

These tables that are made up of wood are named as 'Ponte'. They are available in three different sizes so that you can make a mix and match of the sizes you desire. In the photo a living area is shown with a set of two of these tables in the centre.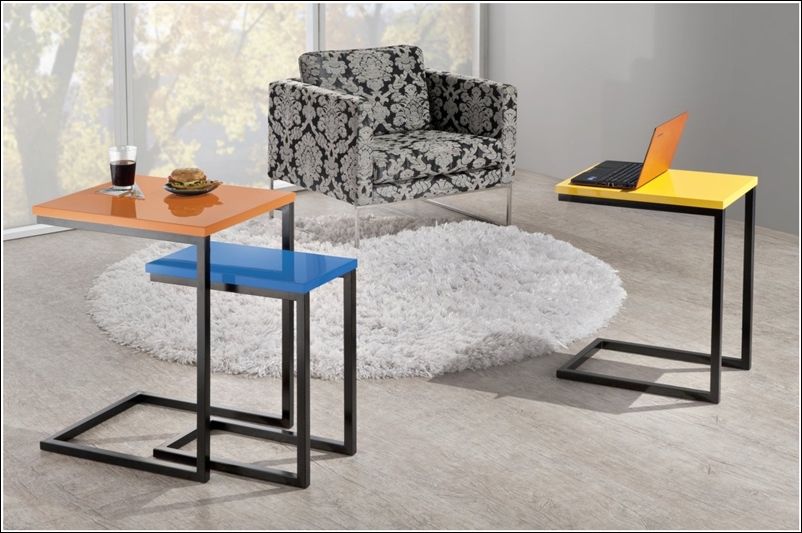 These beautiful nesting tables have a lacquered top in orange, blue and yellow colour. You can use them either as coffee or decorative tables.