Now a days people would like to go with more contemporary stylings in their home interior designing. The beauty of working with contemporary design is the wide range of possibilities this style enders. Selections for walls, fabric and furniture can range from quiet and neutral to dynamic and colorful. In this matter vinyl wall stickers add unparalleled modernistic style to any living space and any room in a house. Wall decals are common among kids room decor, but now it is the trend to come up to the living room as it is so much affordable, very much attractive and add lots of flair and chic look to any space in your room. More than anything it is very much easy on installing and no time consuming like painting. Here we have gathered some of totally unique and very much modern style living spaces which has decorated with wall stickers.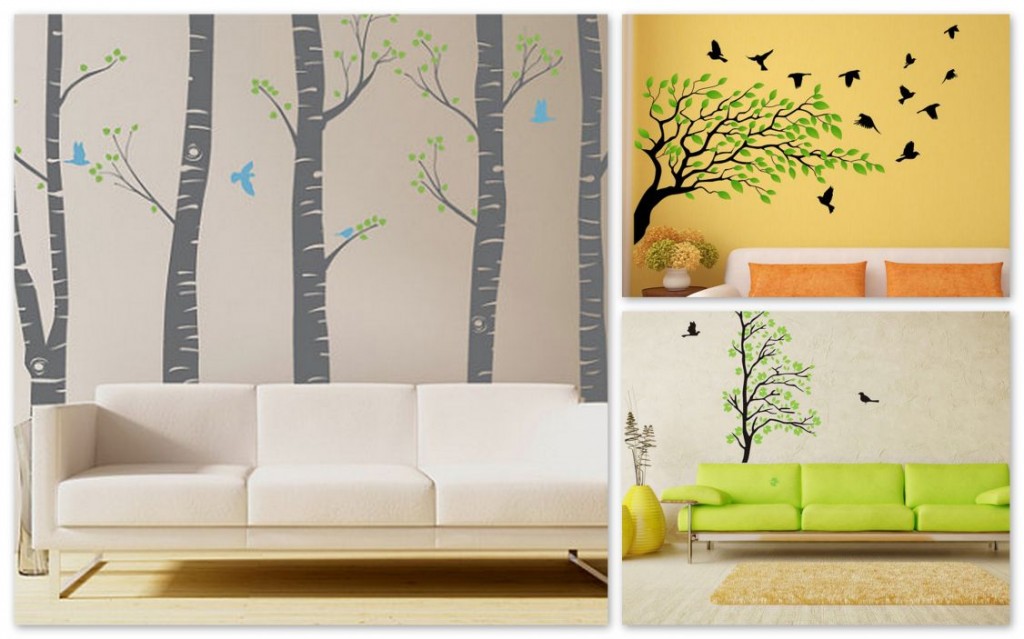 Pic via – etsy
These green leaves, trees / plants and flying birds wall art decals have brought the nature to very much contemporary living spaces and do dress the back drop of modern furniture. Most advantage fact of these vinyls are removable and will not ruin any of wall surface and it can be applied to any clean smooth and flat or textured walls. These stickers have priced for $ 78.00.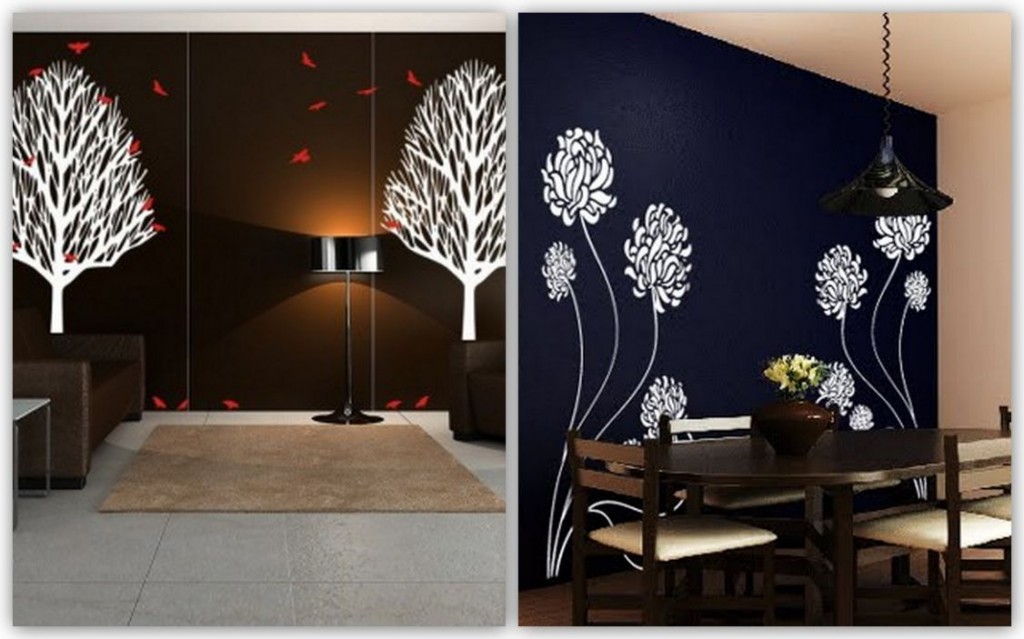 Pic via – vgwalldecals
As you know these modern eclectic style wall stickers are designed to make any home beautiful and make a dramatic change in a moment. In addition they come in totally different and great designs. It is always better to choose more clear and visible area to put up these decals which can be show off and pop up proudly. These stickers price range from S 175.00.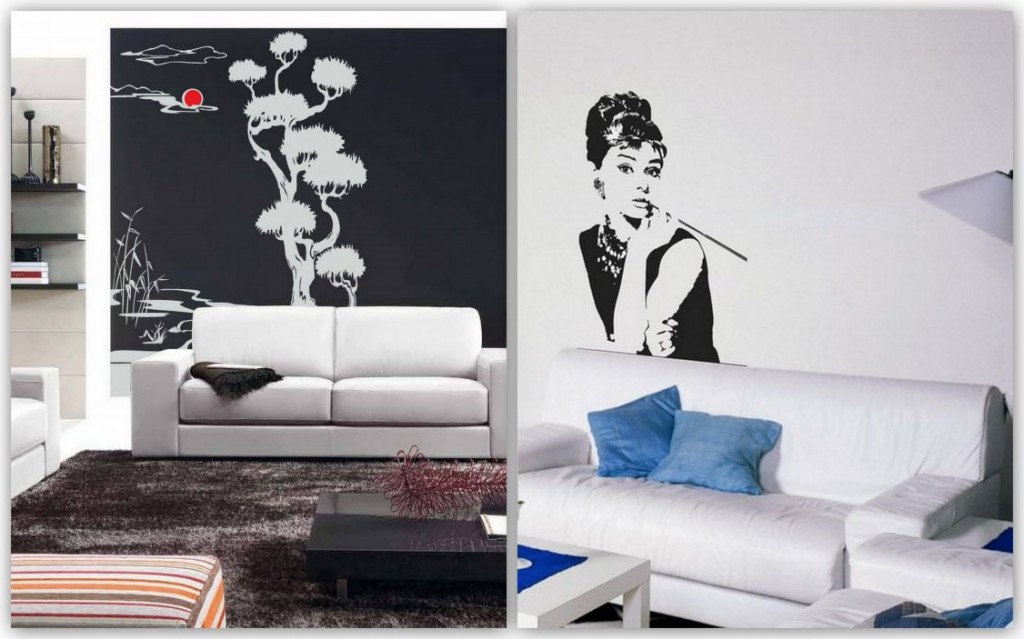 Pic via – vgwalldecals
Unlimited collection and choices you get from so many outlets around, give you the privacy to select and even customize according to the space, size and color you require to decor your space. The designs from floral motifs, wall tattoos showing human figures and abstract forms, decorative forms to nature elements, the selection is tremendous and will ideally emphasize the elegance of any traditionally or contemporary decorated living room. Again these prices vary depend on your requirement from $ 20 to 150.00.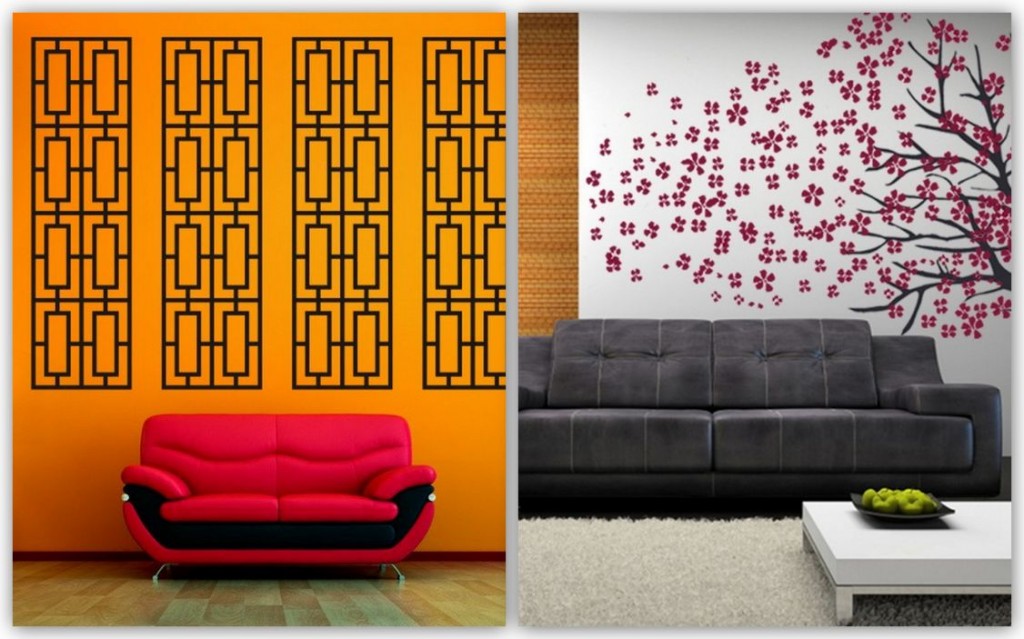 Pic via bimago
The beauty of any simple room is the the way you choose the color, design or mixture of patterns you choose on the wall. Wall decals give you the privilege of making, mixing patterns, colors and play around until you get yourself satisfy with the final design on your wall decor. Without consuming your timing on drawing and painting you can create these kind of abstract or textured designs with no time for lesser price range from $ 30 to $ 50.00.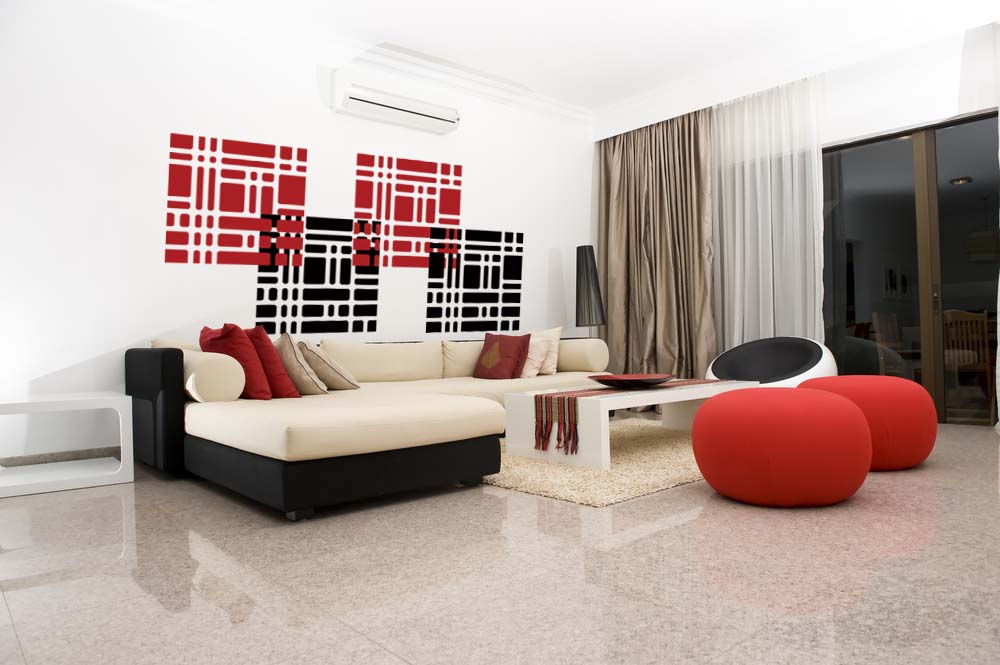 Pic via –ghoofie