If we define contemporary designs timely wise, it is the "existing, occurring, or living at the same time, belonging to the same time." Contemporary design can be very eclectic for that reason, because it is ever changing and borrows pieces and styles from all different eras. Anyone can keep on mixing traditional window treatments with modern day art work or furniture pieces with any of these contemporary interior designs.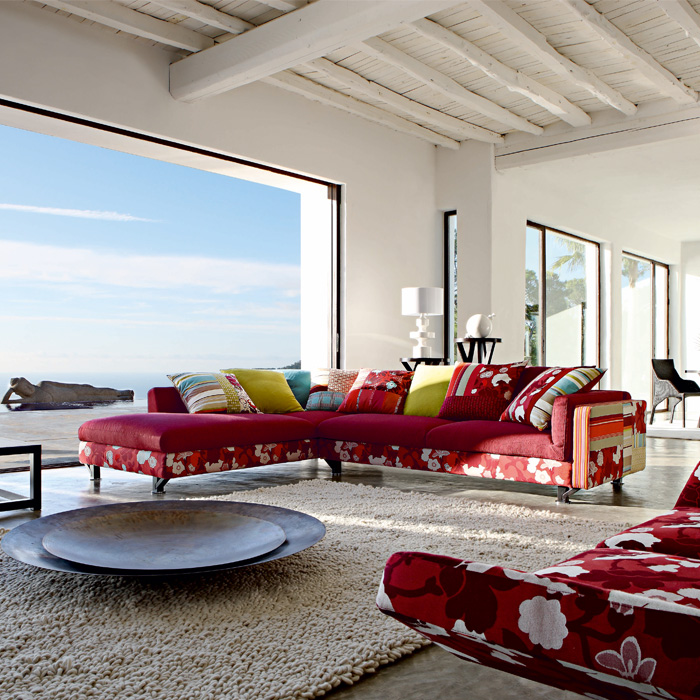 Pic via: skeppsholmen
A contemporarily designed home can be a quiet and comfortable retreat to anyone. To achieve the look of a contemporary home, it's important to stick to some basic rules. Fundamentally, simplicity, subtle sophistication, texture and clean lines help to define contemporary style decorating widely.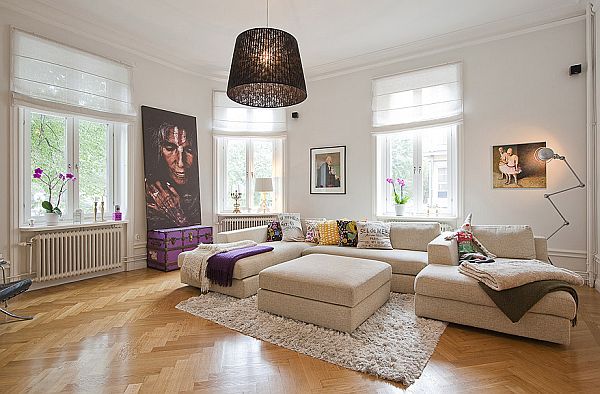 Pic via: skeppsholmen
The beauty of working with contemporary design is the wide range of possibilities this style engenders. Selections for walls, fabric, and furniture can range from quiet and neutral to dynamic and colorful. Texture, lighting and color play equal parts in creating an au-corant atmosphere. Enhanced by a kindred color scheme, contemporary elements produce a room that's unique and exciting.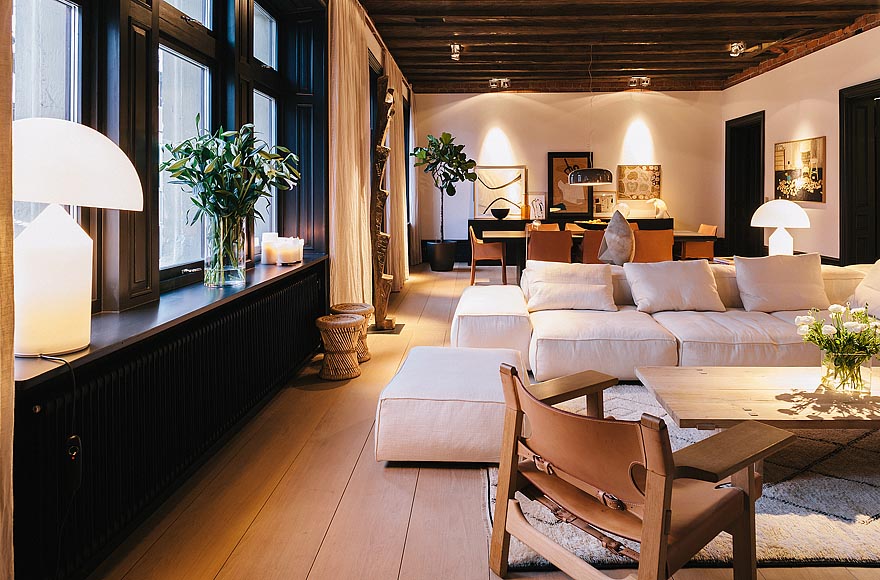 Pic via: skeppsholmen
Also one of the most important fact is that it showcase the space more than things in it by focussing the color of walls, shapes of furniture and selecting all elements sleek and fresh.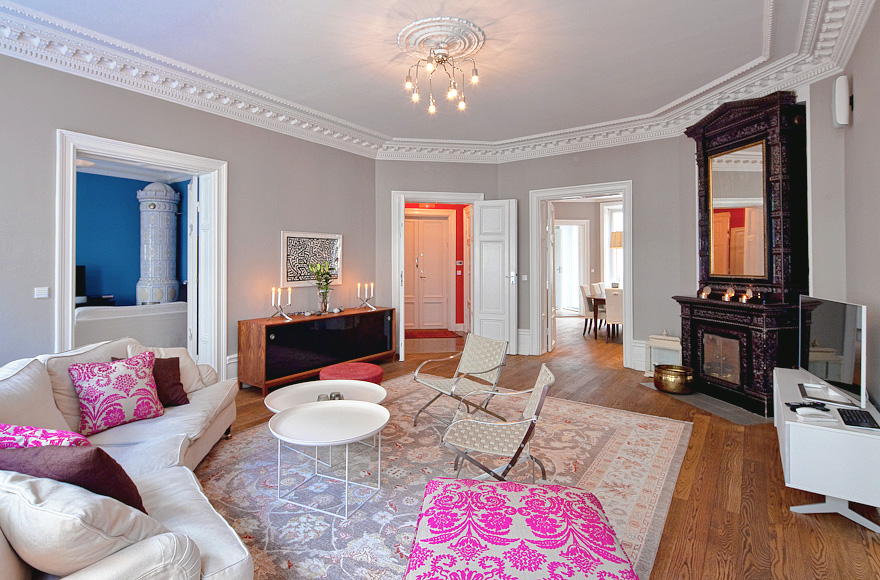 Pic via: skeppsholmen
If we talk about colors in contemporary style, neutrals, black and white are the most common in style while it often punched up and accented with bright and bold colors.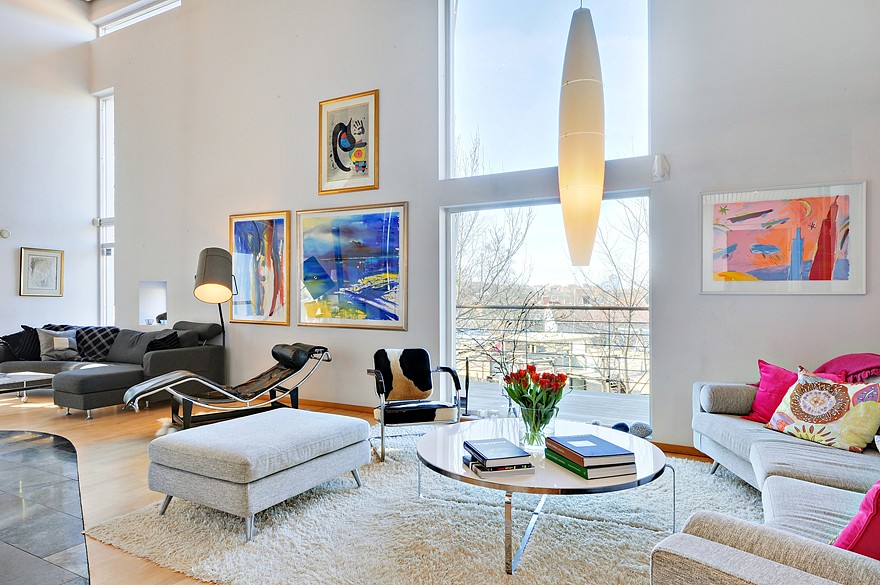 Pic via: skeppsholmen
It is obvious when you choose to paint the wall in a basic neutral color, automatically you get a wonderful backdrop for a bold colored accessories and furniture. It turns other way, if you choose a bold color or very much bright colors, need to be balanced with neutral tones elsewhere.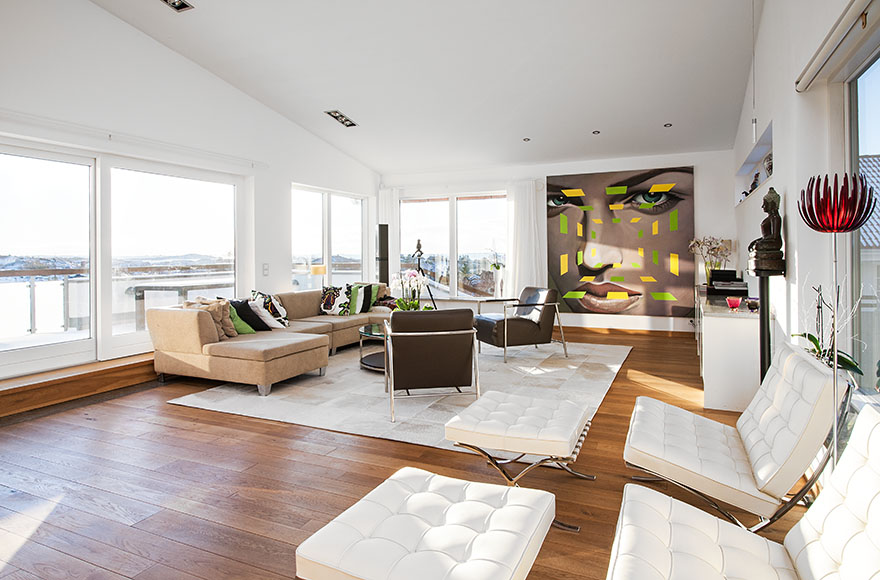 Pic via: skeppsholmen
Again back to the style of elements and yet again the most distinctive style of a contemporary design is line, which we find in architectural details, high ceilings, brick walls, open bare windows, use of wall arts and sculptures, and sleek furniture. It is important to maintain the space in all objects as in contemporary interiors, less is more and each piece stands out as individual and unique.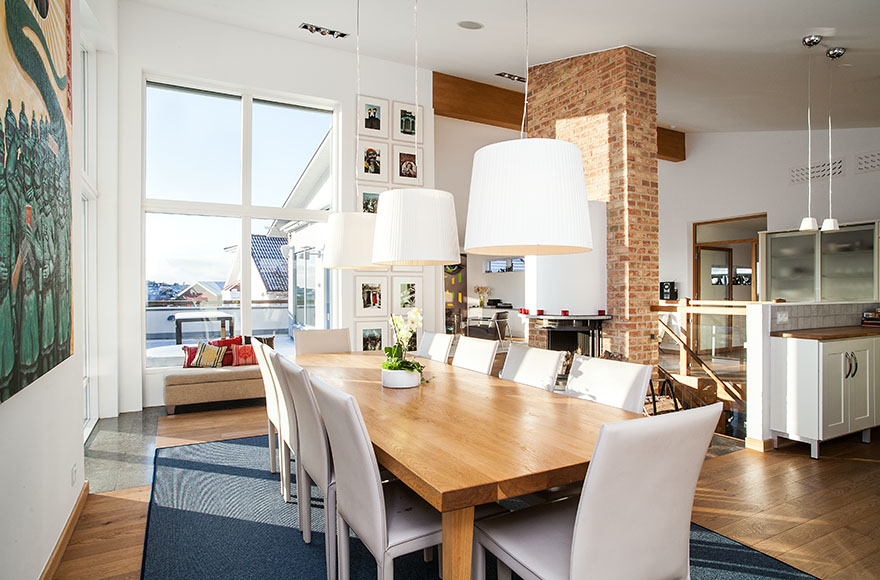 Pic via: skeppsholmen
Smooth, clean, geometric shapes, clean and sleek cut are essential for contemporary style furniture pieces. Coloring the furniture in bold colors or upholster furniture in black and white or other neutrals in textured designs and materials are very much common in this design style while it trying its best to maintain the natural look.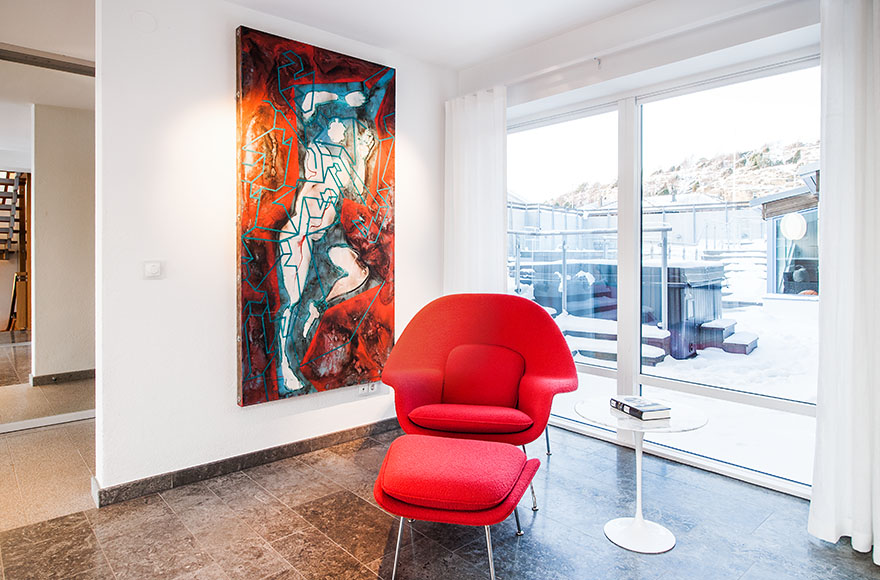 Pic via: skeppsholmen