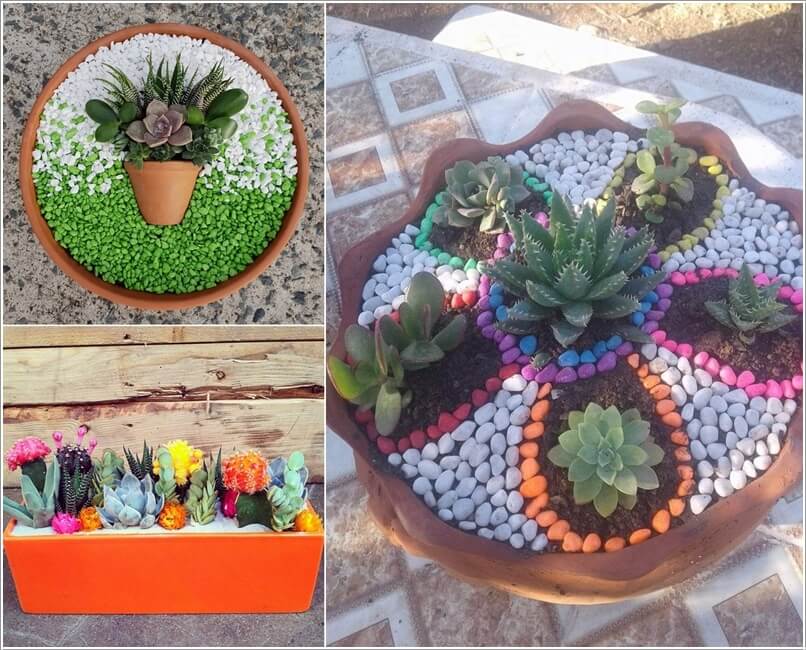 Succulents no doubt look stunning and absolutely beautiful on their own but you can make them even more wonderful by designing colorful gardens with them. As we enter into spring it would be amazing to start decorating your home with something that has plants and is colorful too. So, here are some colorful succulent garden ideas:
1. Design a Patterned Succulent Garden Inside a Terracotta Basin with Dyed Gravel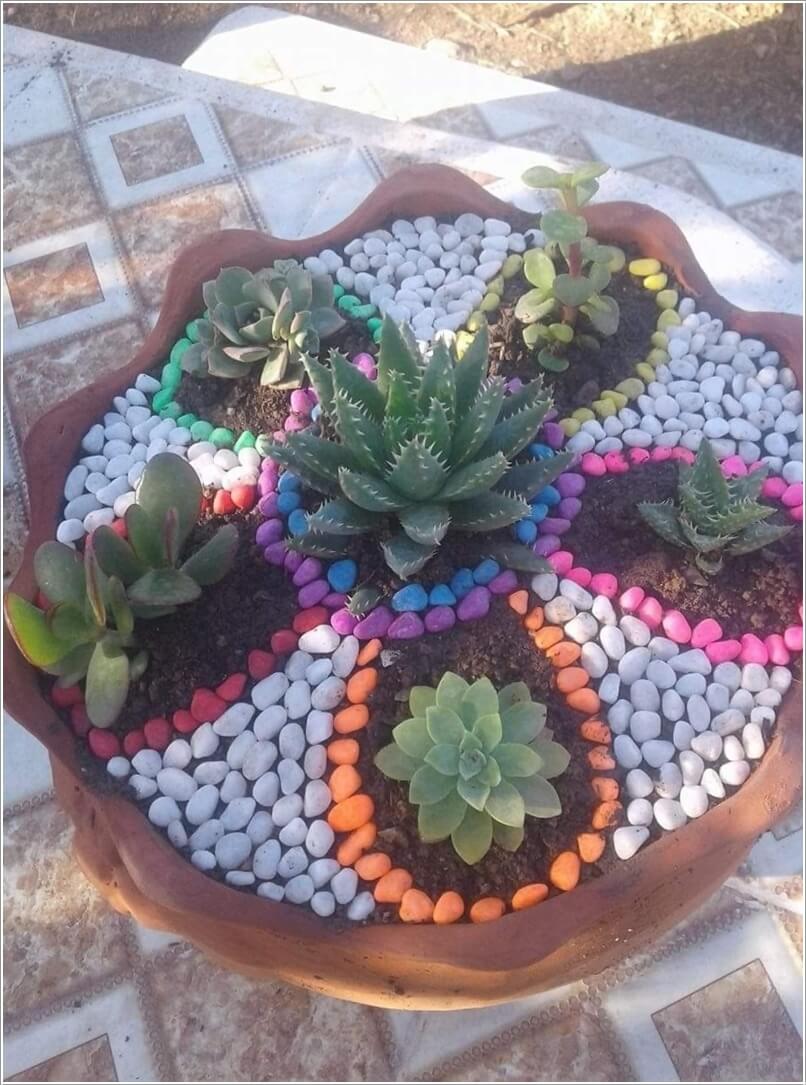 Image via: pinterest
2. Create a Garden by Layering Colored Sand in Vases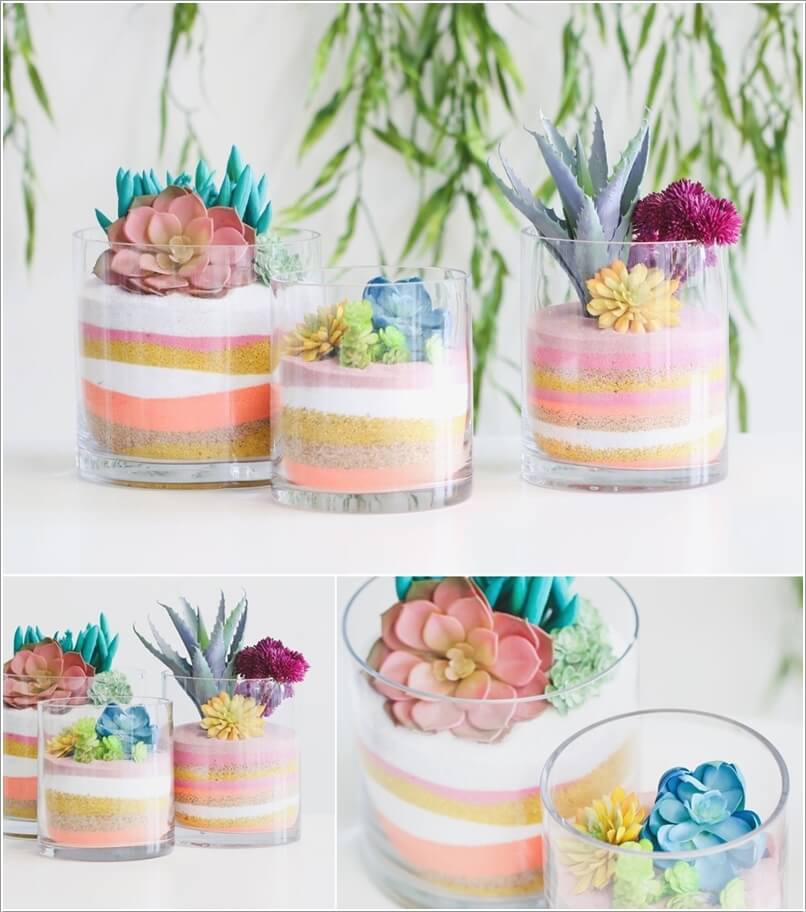 Image via: afloral
3. You Can Also Make a Garden by Filling Dyed Gravel Inside Mason Jars

Image via: meinfeenstaub
4. Display Your Succulents Inside a Painted Picture Frame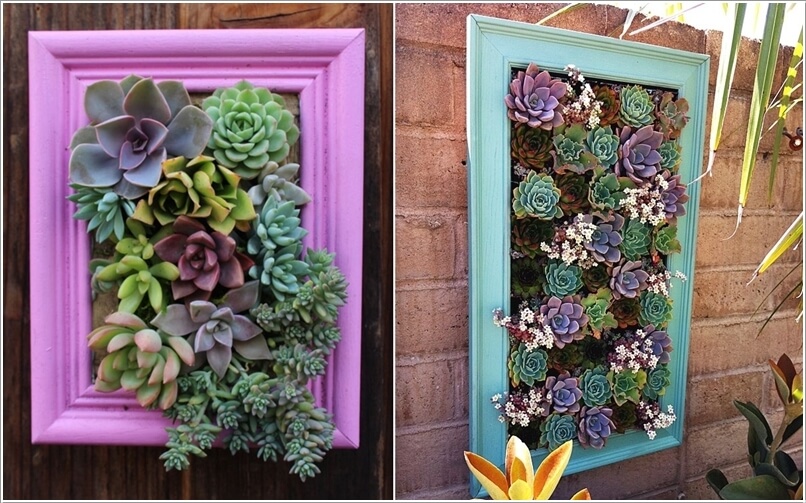 Image via: pinterest , upcyclethat
5. Plant Them in Colorful Ceramic Pots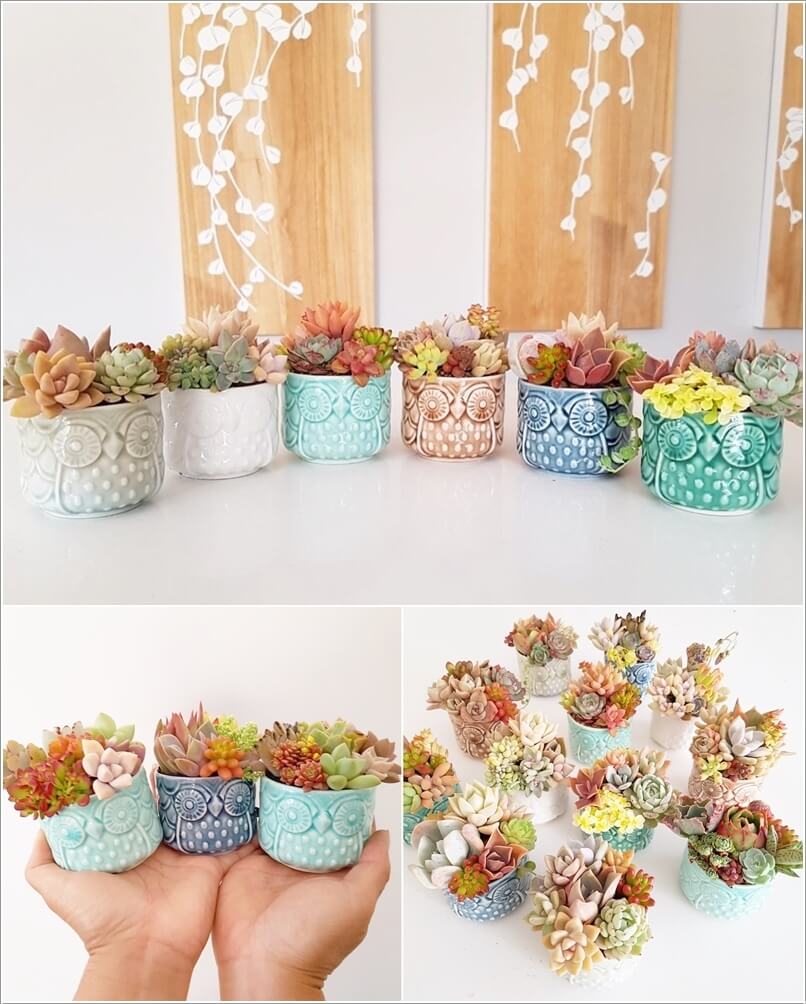 Image via: soulmadeboutique
6. Recycle Vintage Teapots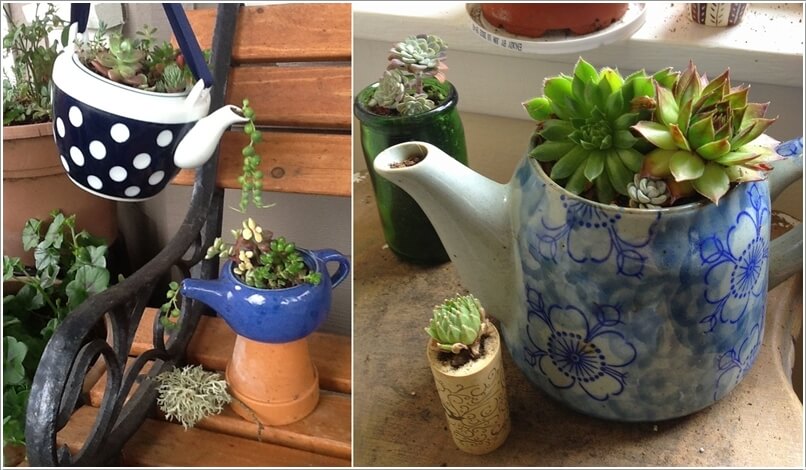 Image via: pinterest , gardeningsuccs
7. Repurpose a Thrift Store Tray by Spray Painting It in a Bright Color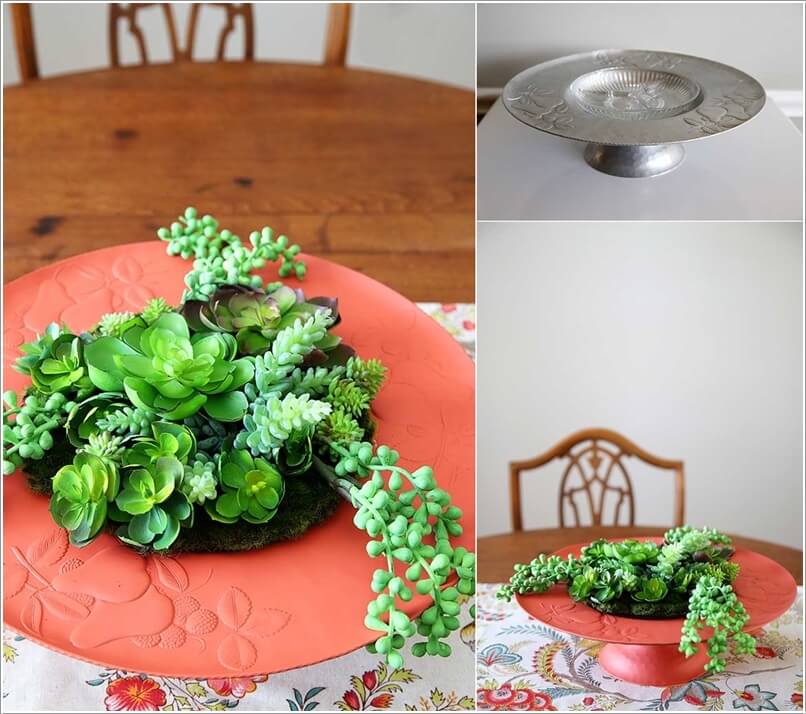 Image via: houseofhawthornes
8. Grow Your Succulents in a Painted Window Box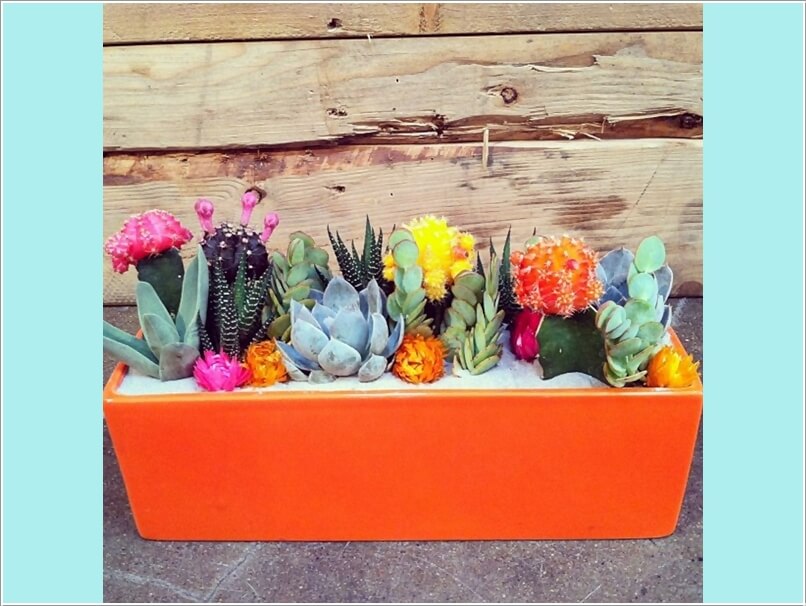 Image via: cowgirlmagazine
9. Plant a Lantern with Succulents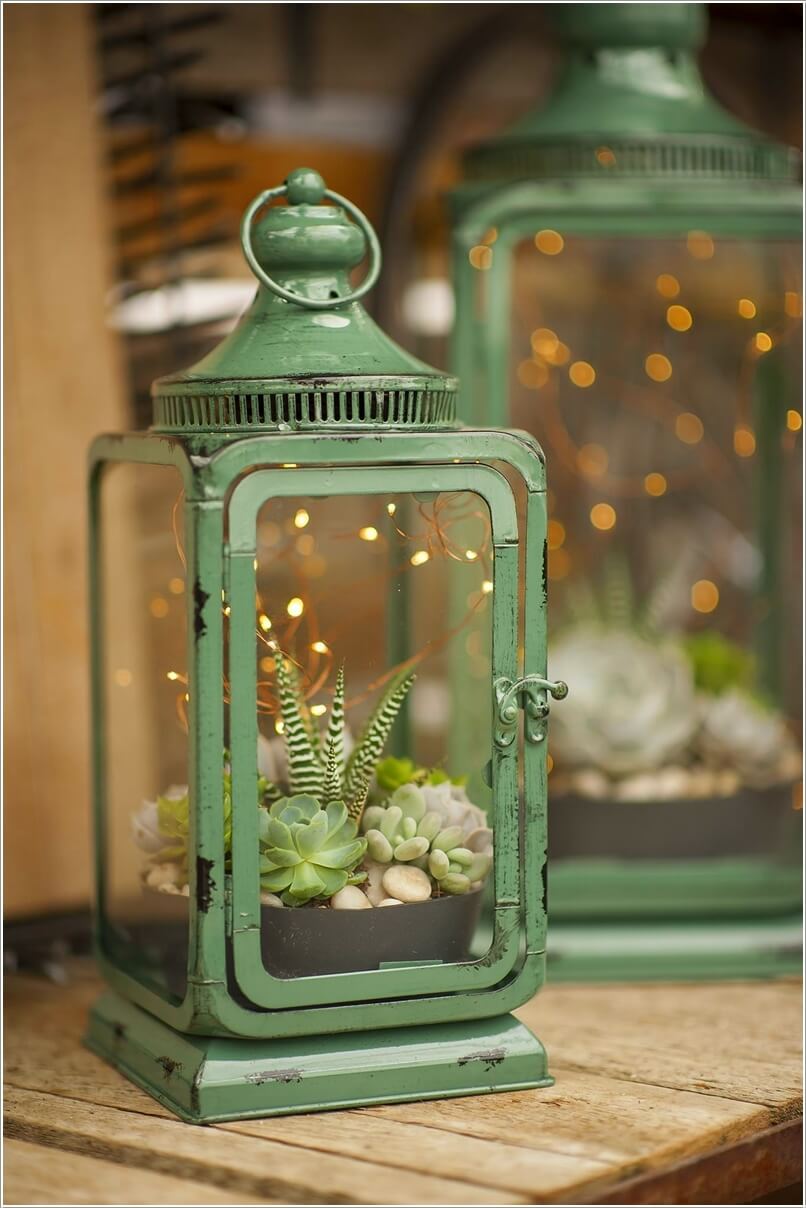 Image via: westcoastgardens
10. Design a Color Blocked Succulent Garden in Your Favorite Color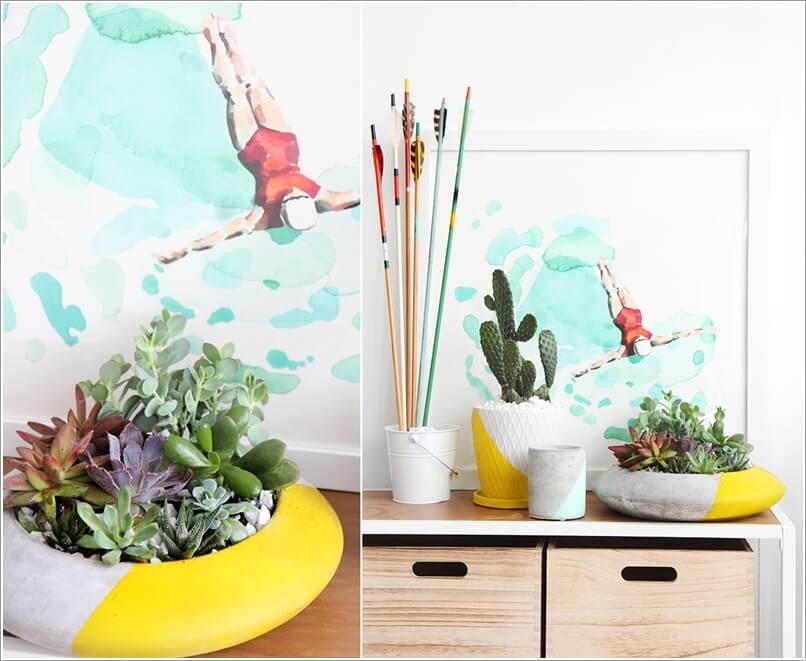 Image via: ispydiy
11. Create a Pot inside a Pot Succulent Garden

Image via: instagram
12. Recycle an Old Birdcage and Give It a Fresh Coat of Paint in Any Color You Want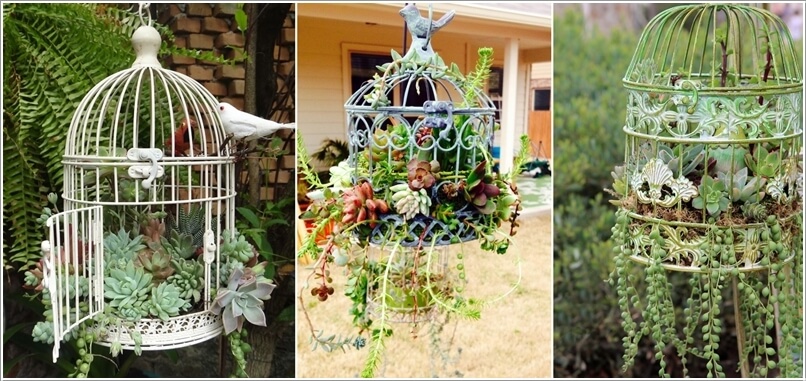 Image via: homebnc
13. Plant Old Teacups with Succulents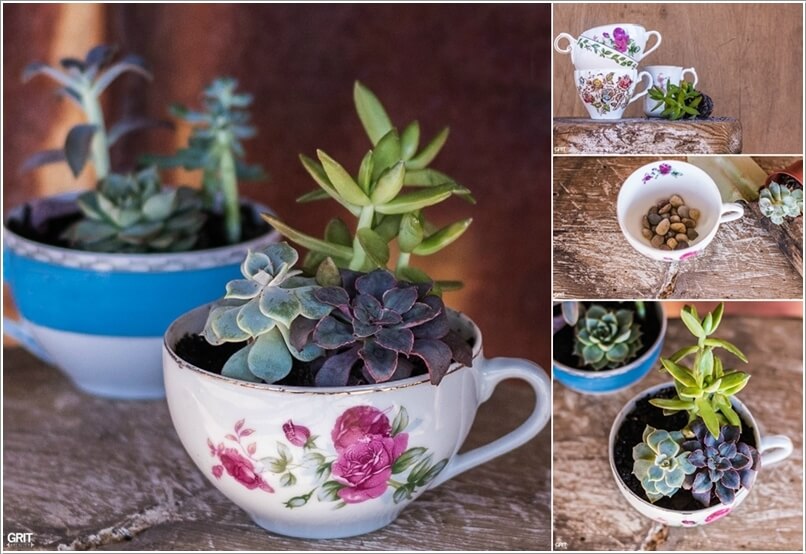 Image via: gritantiques
14. Upcycle Tin Cans or Vintage Tea Tins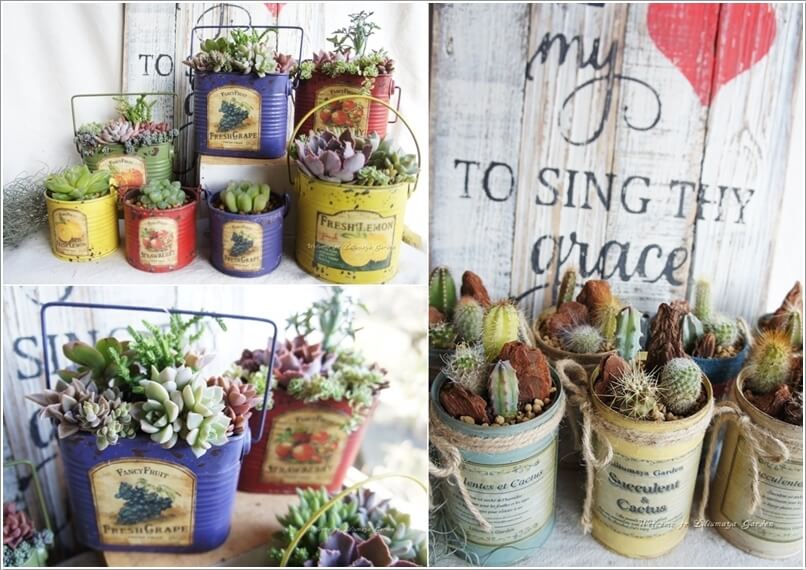 Image via: liliumaya
15. Paint Colanders and Fill Them with Succulents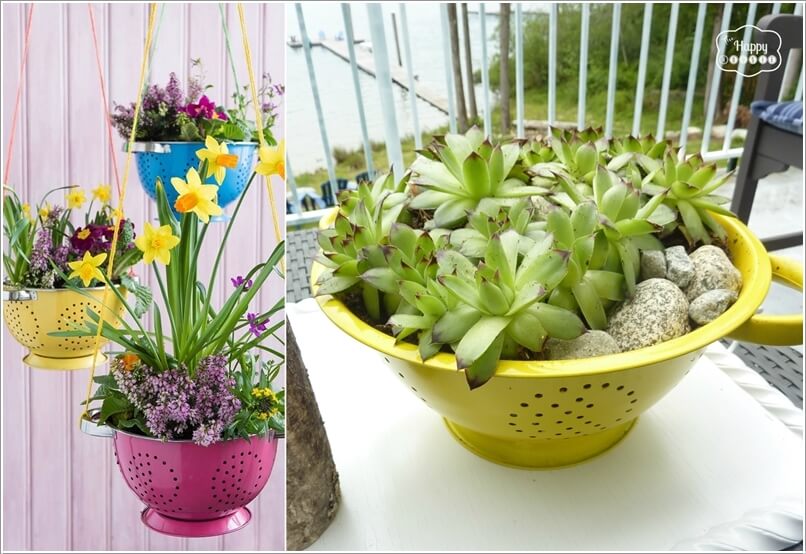 Image via: pinterest , thehappyhousie
We hope your liked these ideas. Keep coming back for more.