"Be brave, very strong colors work wonderfully in dining rooms, creating a really dramatic and intimate atmosphere and the perfect place to entertain." this is an advise from the director of Farrow & Ball.
Color is the most versatile tool a designer can employ. It is both the easiest way to improve space and an effective way to alter it. It is the most exciting decorating element. Yet many of us find the power of color intimidating neutrals. Picking out a few colors you like best, colors that make you feel happy is as good a place as any to begin establishing your color scheme because it is largely an emotional decision.
If you are thinking of upgrading and give a dramatic, inviting look to your dinning room and wondering how to choose a dinning room or dining chair color, think on color that are cheerful and inviting. Dinning room / table colors should include a color palette that warms the heart and satisfies the senses.Warm tones have a soft and subtle hue that invites guests to socialize and dine in a way that is comfortable and enjoyable.
So here we have got some amazing colorful dinning room decor picture collection which gives you tremendous ideas to give a new look to your dinning room during this festive season. Enjoy!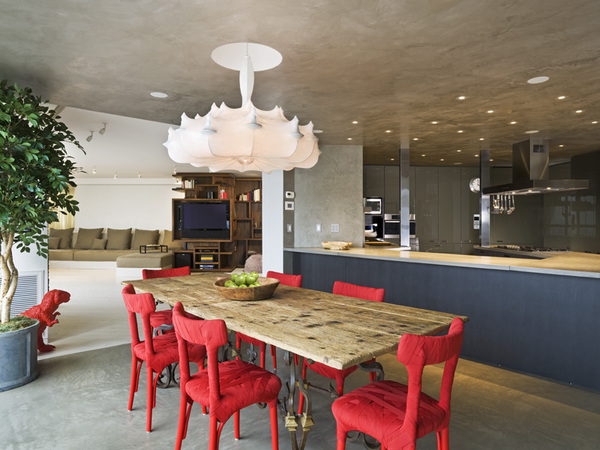 Pic via; theapt
An interesting color scheme and fun furniture choices by the "The Apartment Creative Agency" make a very much modern dinning interior. The pop of the red chairs and the unusual chandelier has been the focal point or the design strategies they have used to create a very different and modern dinning interior.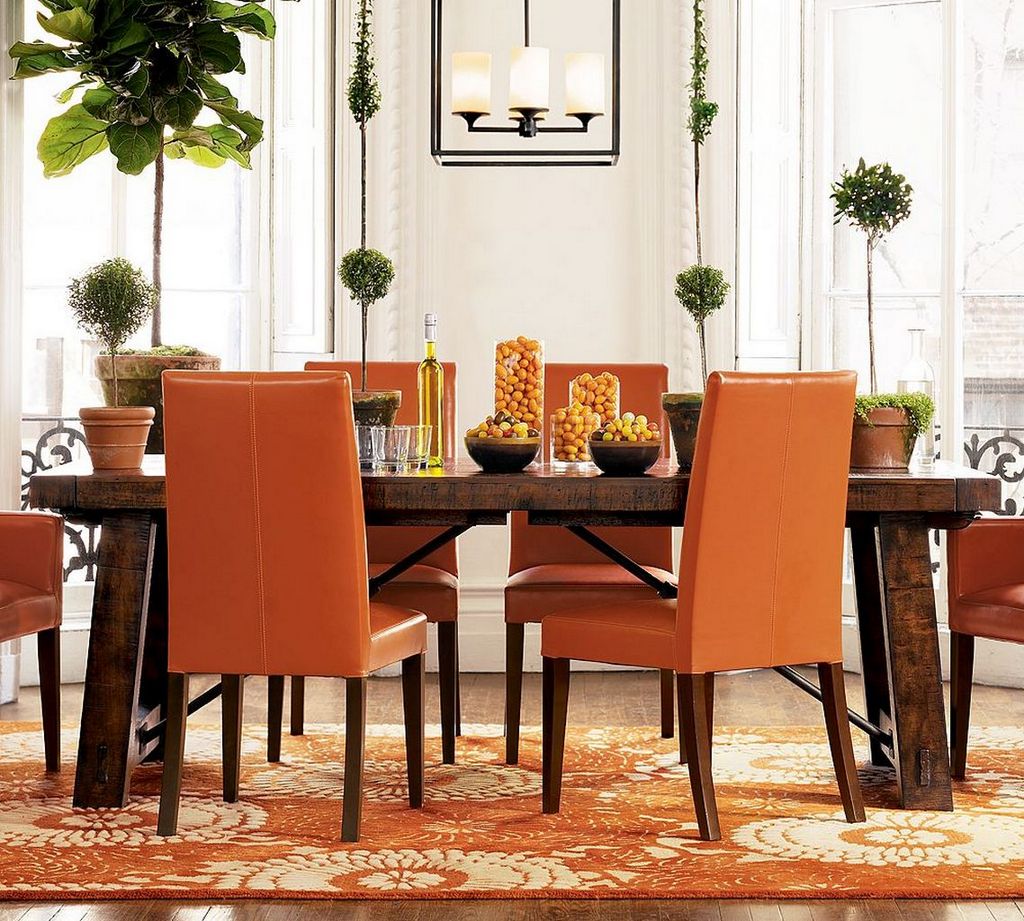 Pic via;  theluxhome
This dinning room has given an amazing fresh feeling by the bright orange tones which they have used on each and every element and this interesting dinning room show us that there are many ideas to change and smarten our dinning room interior decor using the right color.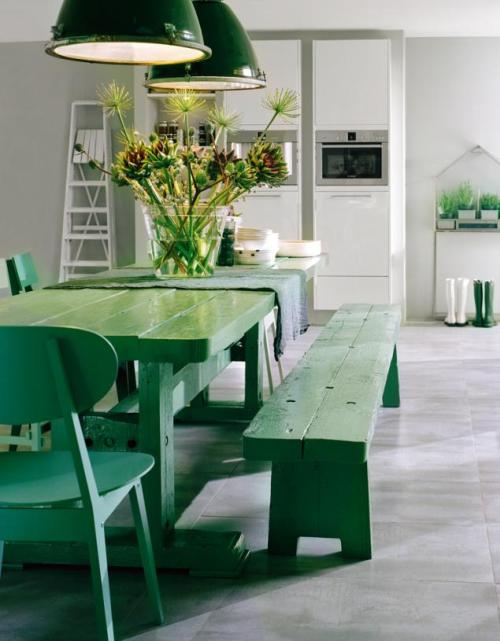 Pic via; alltihemmet.
Designed by designer Marianne Luning , this dinning room showcase a soothing color palette of pale gray and deep pale greens, while the rustic looking painted table, chair and bench with pendant lights have completed the warm inviting look of the room.
Pic via; atmosphereinteriordesign
We think twice before using black on walls as we think its too strong and depressing color, but don't you think it can be the best elegant color too. If we decorate any room properly we can turn out the black to be the best rich stylish color same as this dinning room with these kind of royal high back velvet chair dinning table set.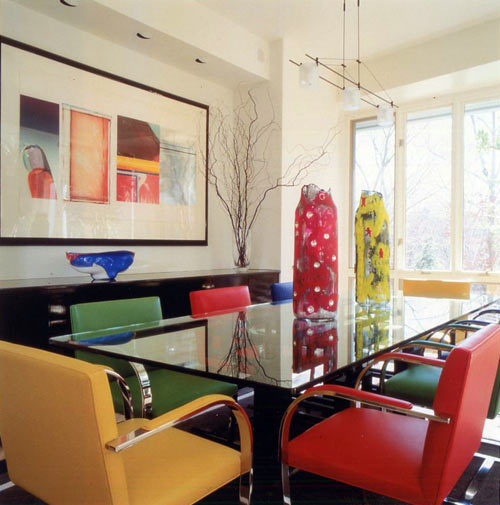 Pic via; mallorylawson
White back ground with multi colored leather chairs and glass dinning table, marvelous combination and inviting sensation to enjoy your dining and entertain guests.