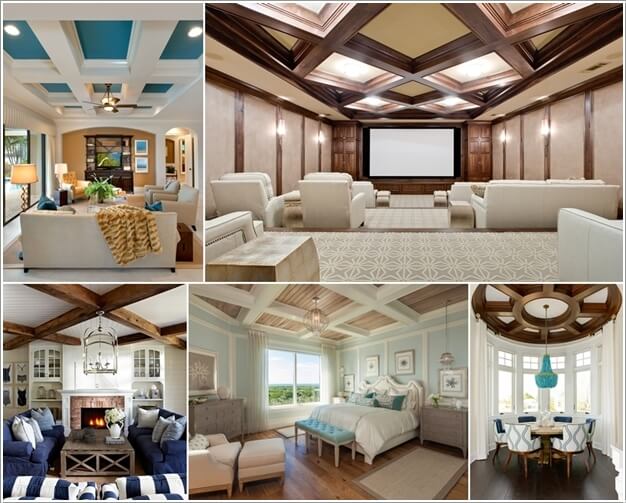 The overall look of a space consists of a lot of elements combined together. And before any furniture or decor accessories the factor that contributes a big portion to the overall look of a room is the architecture. Usually the ceiling of a room isn't focused much but if you give attention to it and add some architectural details then this permanent feature can surely make a big impact. One very popular kind of ceiling is a coffered design. So here you go for some modern coffered ceilings inspirations that you will surely want to make a part of your home:
1. A Ceiling with Beadboard Coffers Ideal for a Kitchen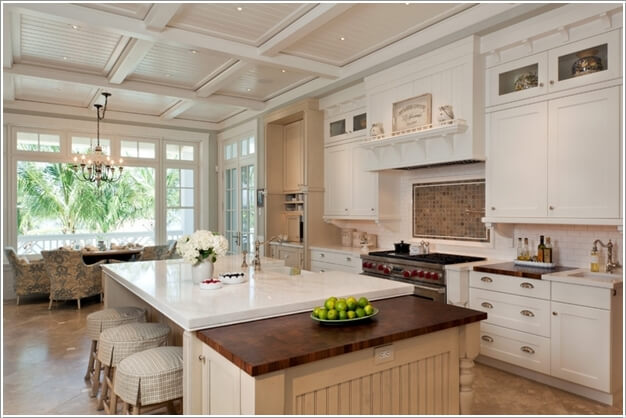 Beadboard and kitchens go really well together. And if you want your ceiling to have a beadboard then you can go for a coffered version instead of just simple beadboard.
2. A Ceiling with Coffers in a Contrasting Color to The Beams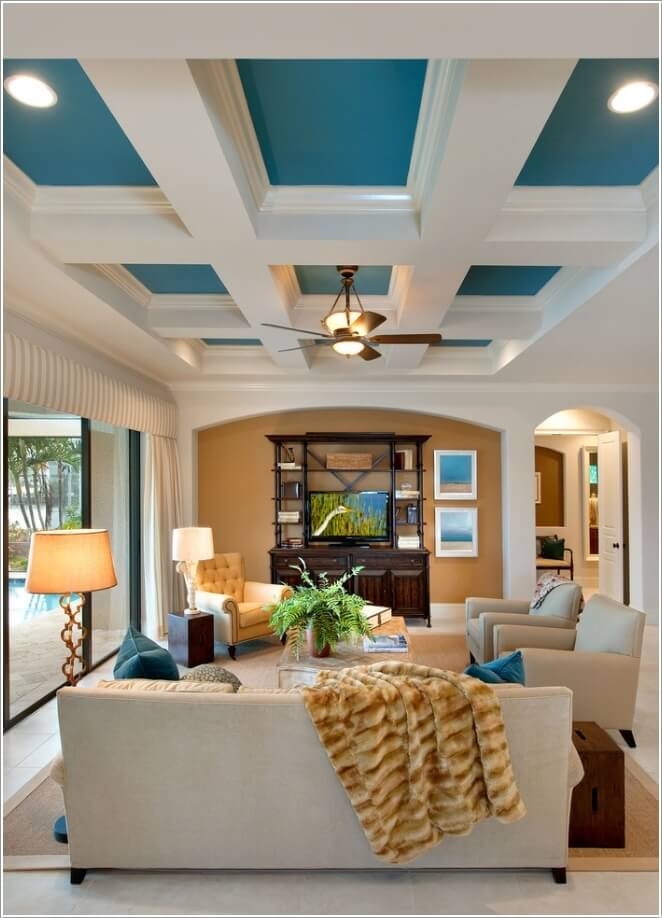 For colors pops to stay permanent or for at least some years you can paint the coffers of your ceiling in a vibrant hue.
3. A Beautiful Ceiling with White Beams and Wood Panel Inserts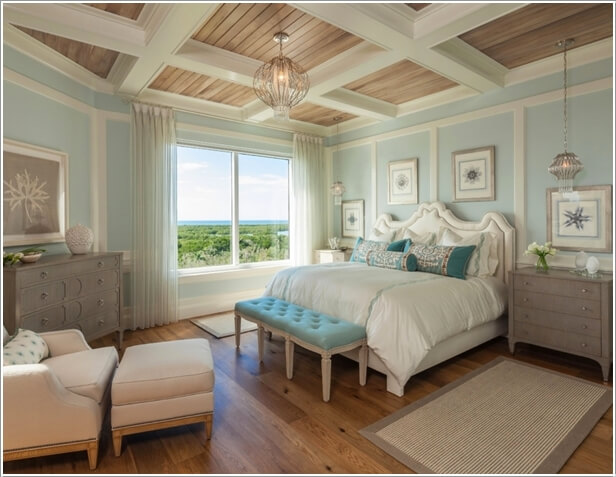 Wood panels with white beams in a coffered ceiling look absolutely heavenly. Specially when you have to design a room with a coastal inspired interior decor.
4. A Geometry Inspired All Wood Star Shaped Coffered Ceiling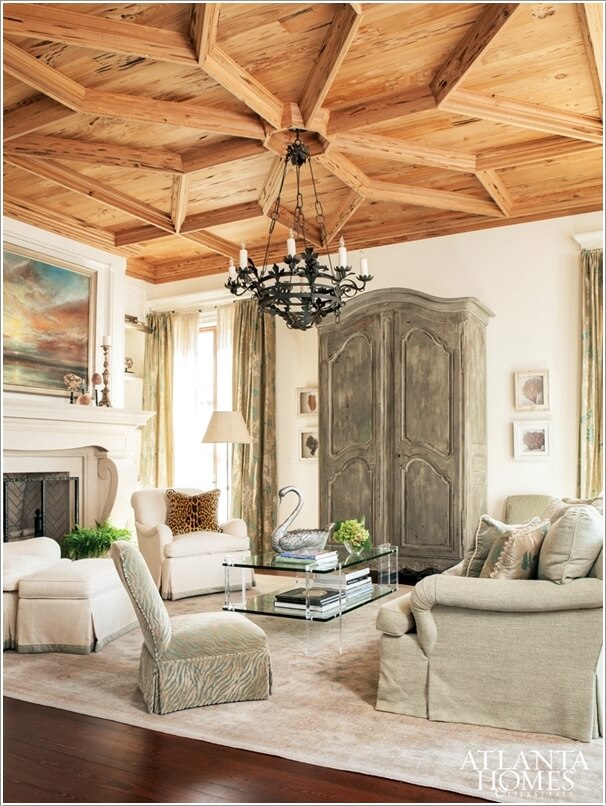 If you want your ceiling to steal the show then you can go for a version like this star ceiling.
5. An Entryway with a Diamond Coffered Ceiling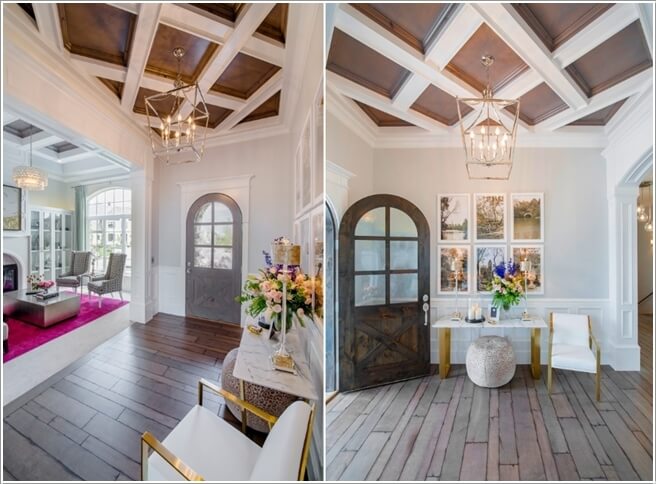 If you don't want to go for the conventional yet very popular square coffers then go for diamond shapes. And then if you like you can create a contrast of beam and coffer panel colors.
6. A Charming Circular Coffered Ceiling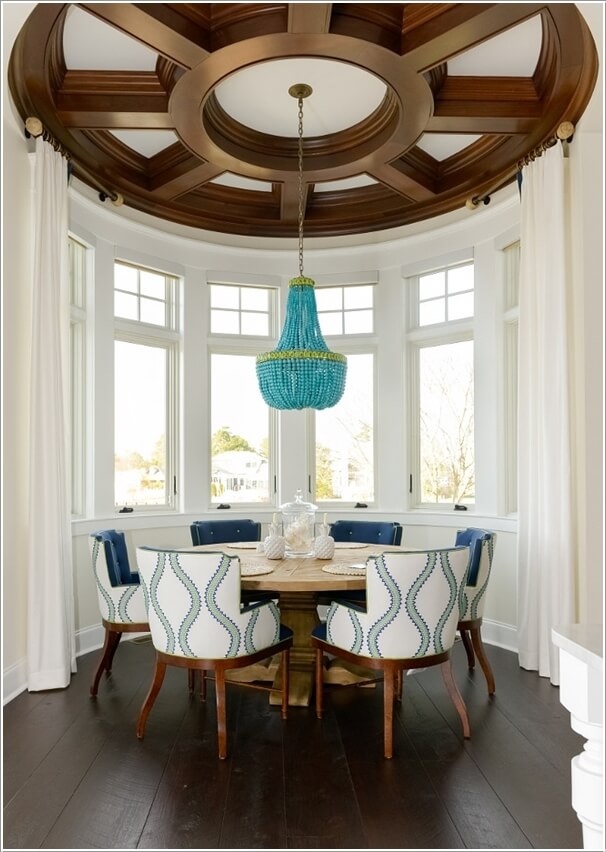 This breakfast nook is set in the circular area of a bay window and taking advantage of the shape of the ceiling, the architect has designed a round coffered ceiling.
7. A Home Office with a Stunning Barrel Vault Coffered Ceiling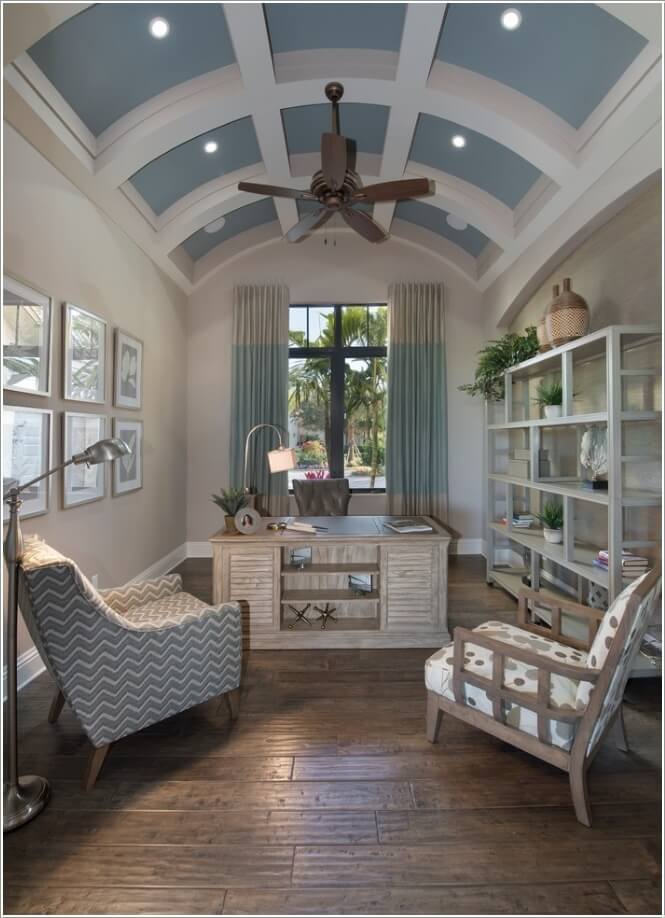 A barrel vaulted ceiling can be given a whole new look with coffers like this elegant home office.
8. Faux Coffered Ceilings Created from Wood Beams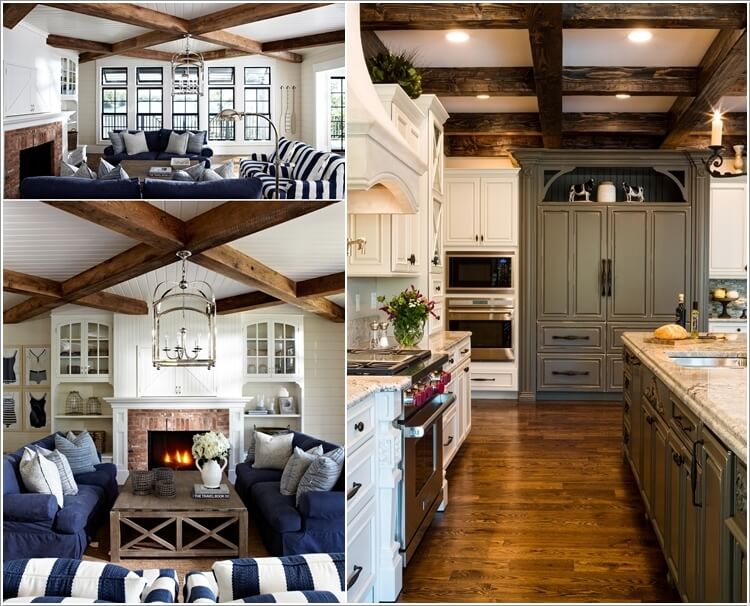 Let's say you have purchased a new home and you want to make some changes to its ceiling, then you can create faux coffers with wood beams. This is an ideal way to add rustic feel to your home as well.
9. A Glamorous Mirrored Coffered Ceiling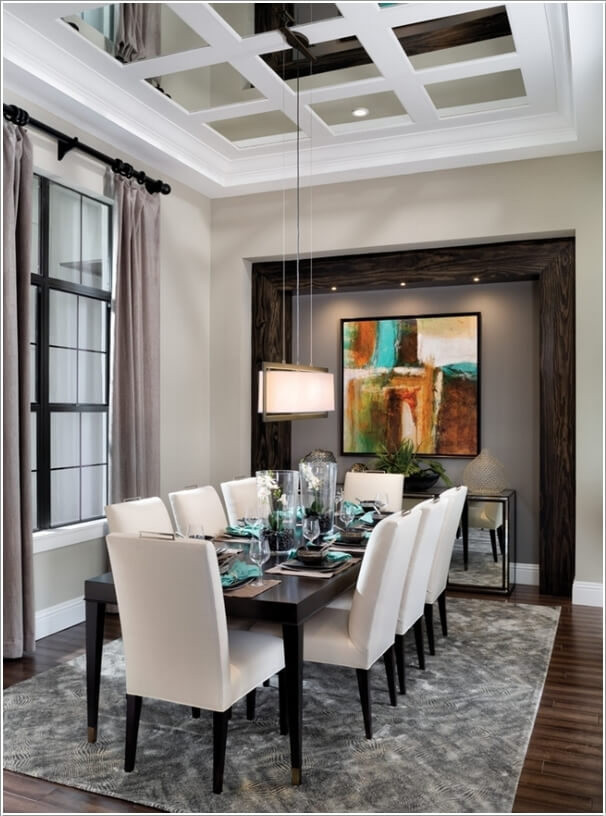 Now let's talk about taking coffered ceiling to the next level. This ceiling has mirrored coffers that makes this dining room inspired from Hollywood glam.
10. A Geometric Ceiling with Alternative Lit Sunken Panels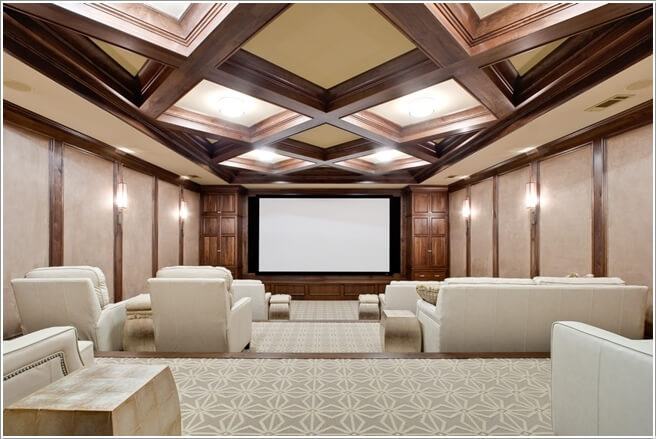 You can give a glamorous look to the coffers through lighting as well. By lighting some of the coffers brighter compared to others you can create a very lively and fun look.
Hope you enjoyed all these coffered ceiling inspirations. Keep coming for more!