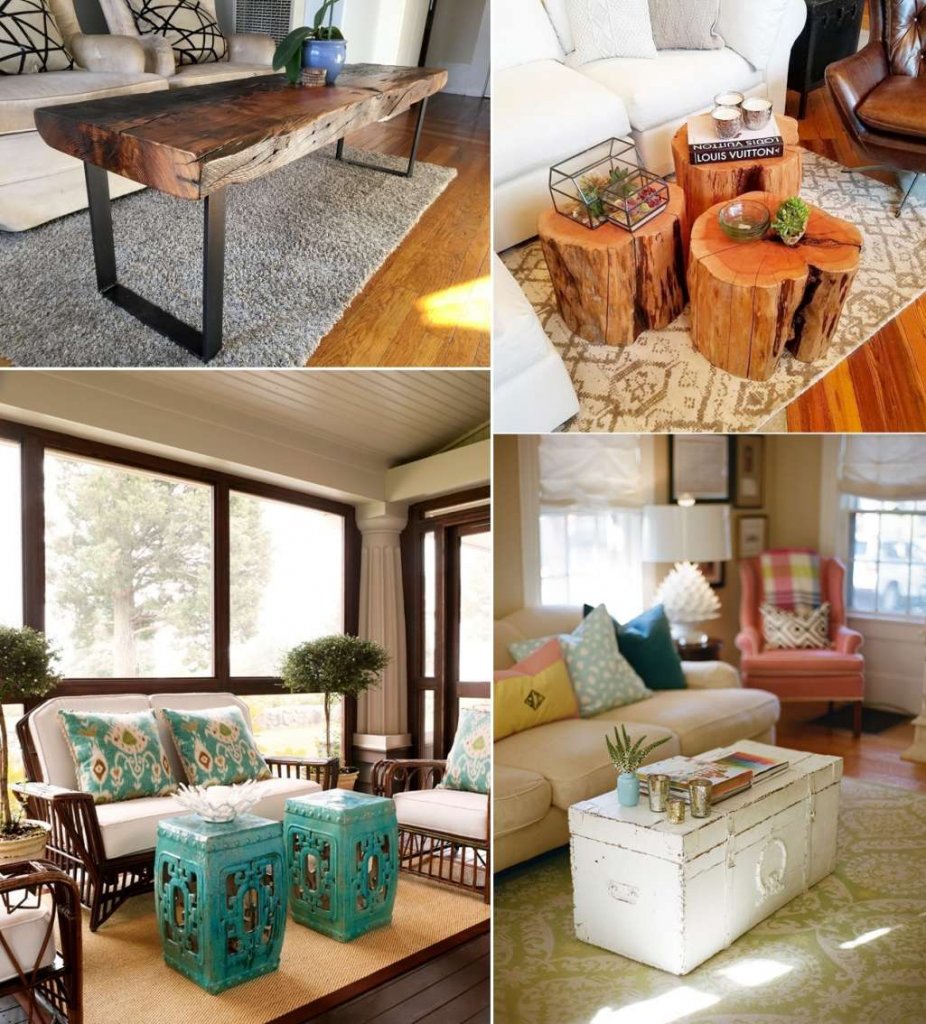 Your living room will look far more interesting if you swap the coffee table with something different and unusual. By not decorating in the traditional way, you can make a statement. So, here are some coffee table alternatives:
1. An Old Trunk Can Become a Coffee Table with a Little Paint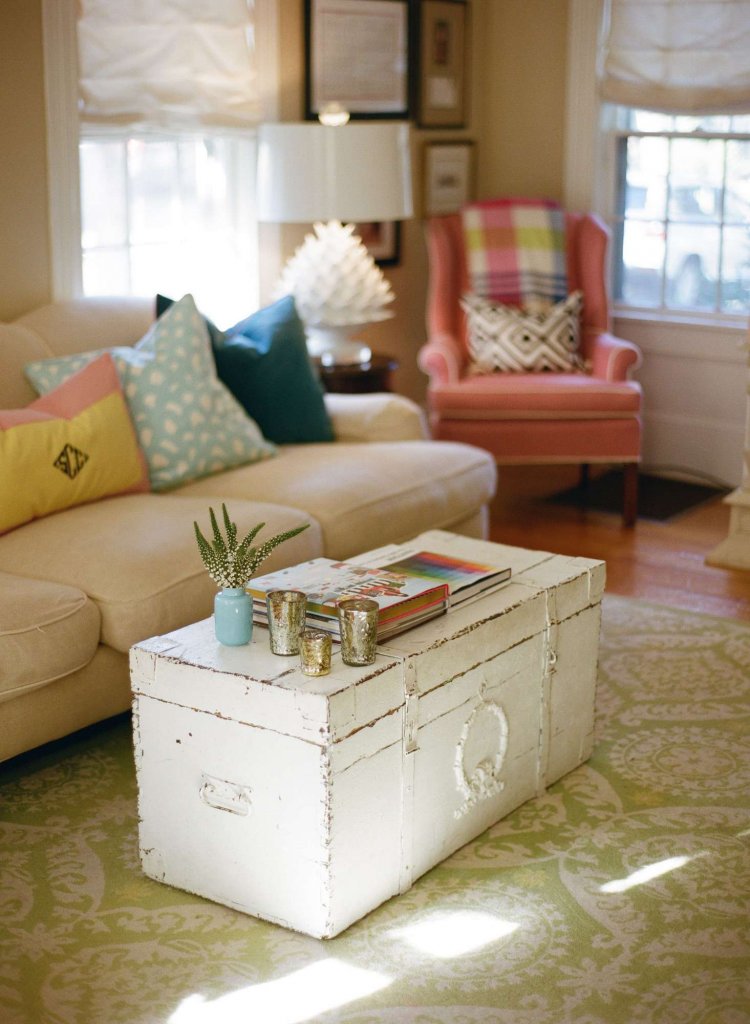 via here
If the paint is already there and a little chipped that will look beautiful too.
2. Salvage an Old Factory Cart and Bring it Inside Your Living Room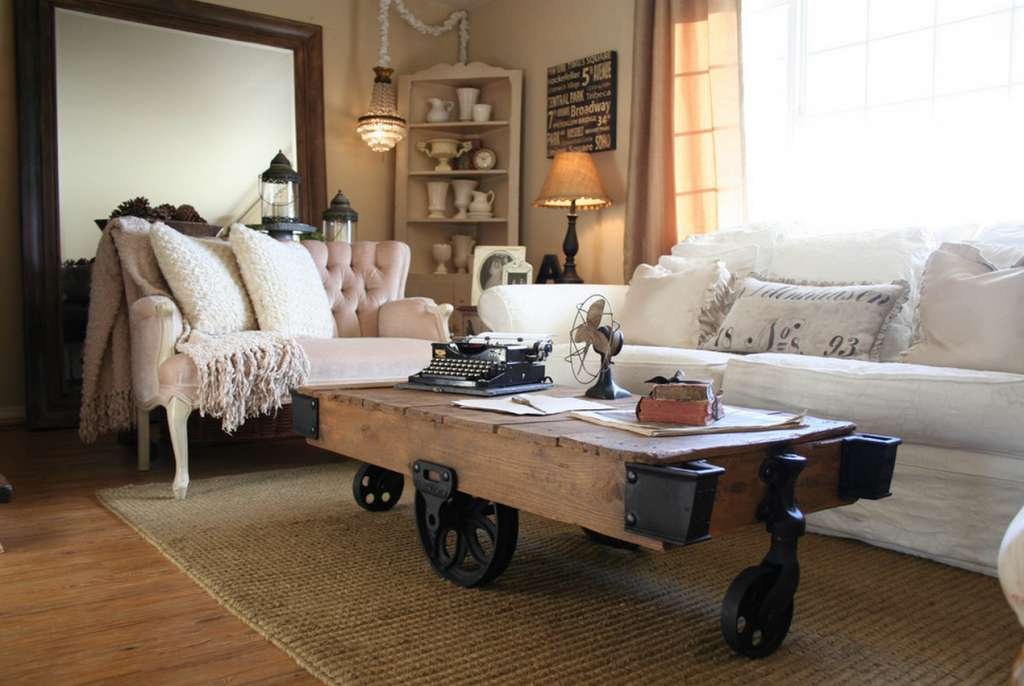 via here
3. A Wicker Trunk Can Cozy Up The Living Room and Can Add Storage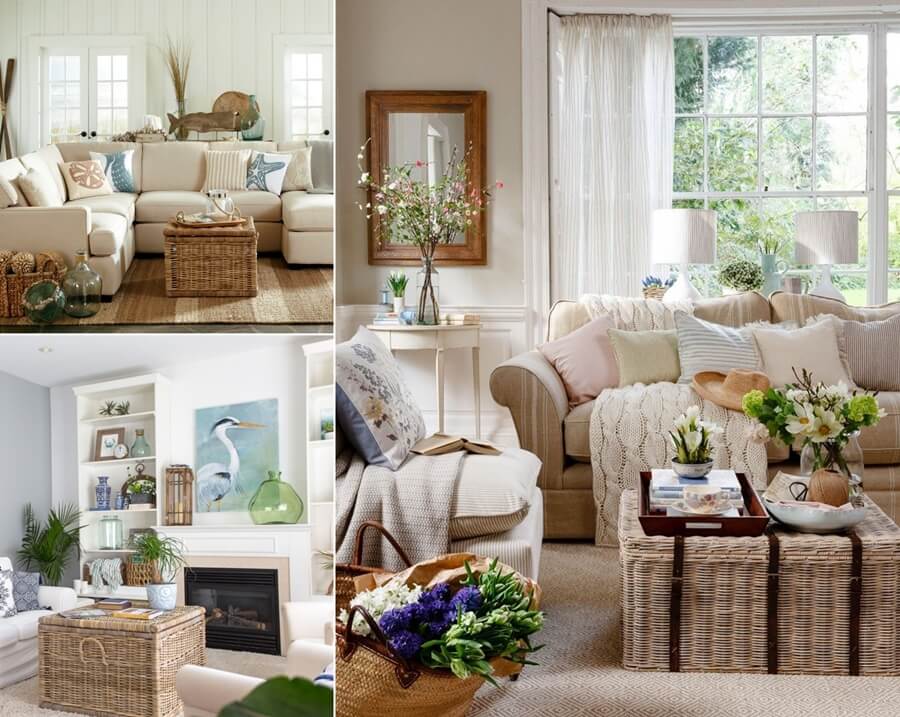 4. A Large Drum Can Function as a Round Coffee Table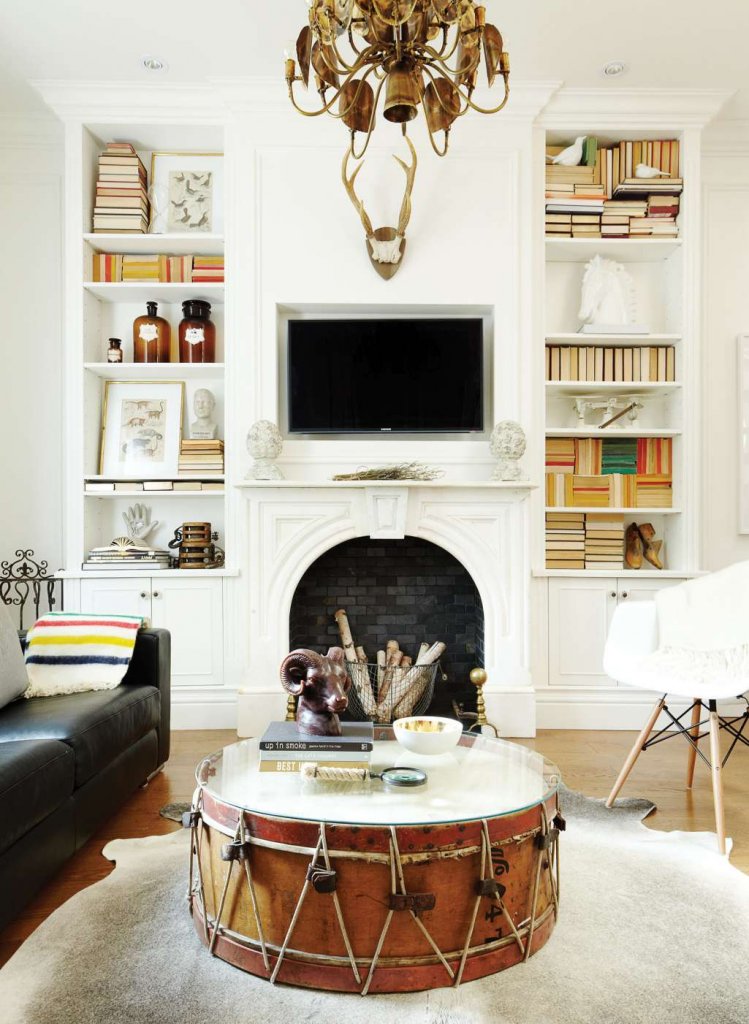 via here
5. Replace The Coffee Table with One or More Garden Stools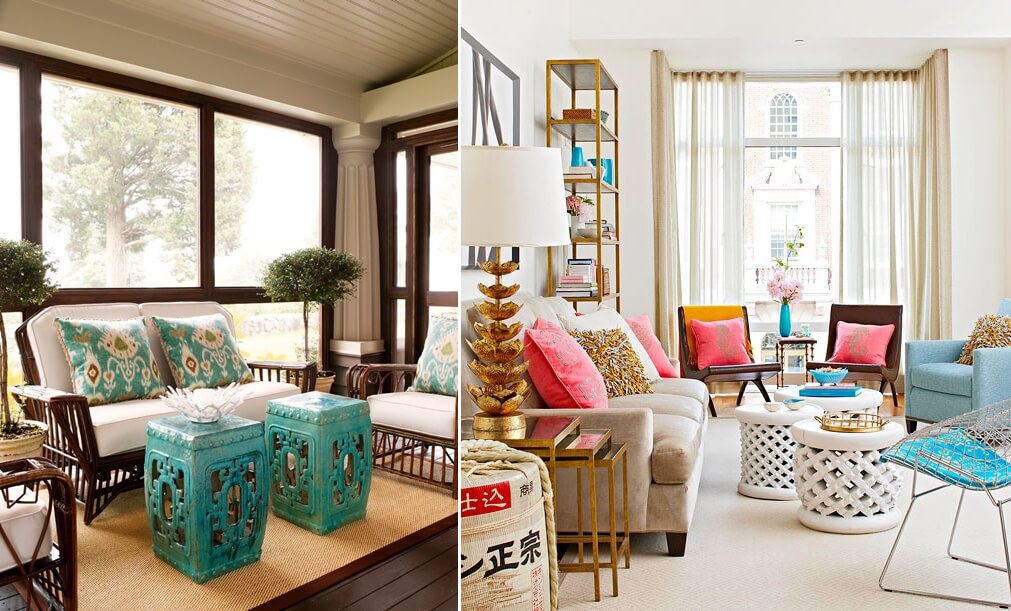 6. Group Tree Stumps into a Coffee Table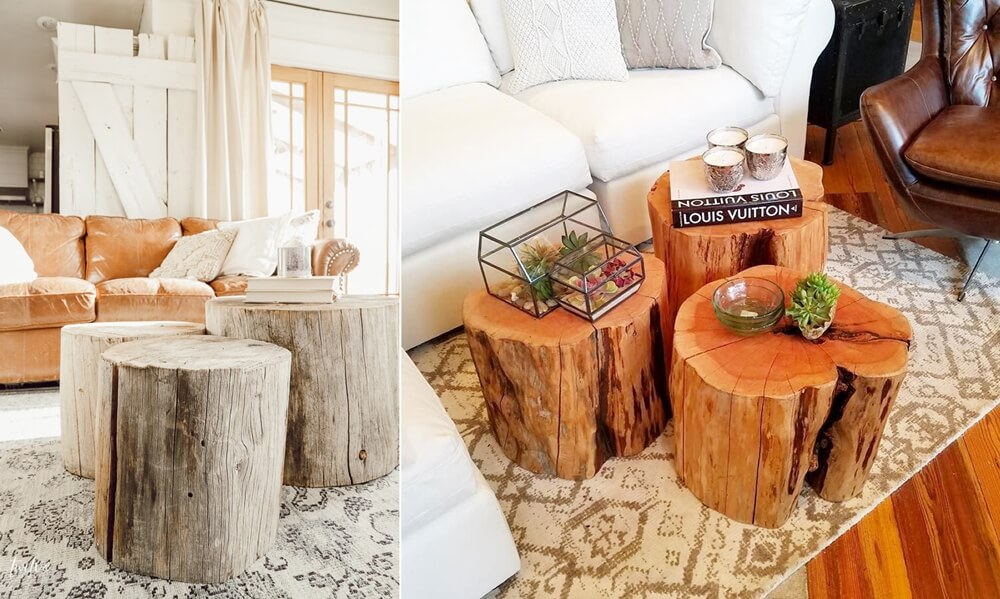 7. If You Don't Want to Give Up on The Idea of a Coffee Table Altogether Then an Ottoman is The Closest Alternative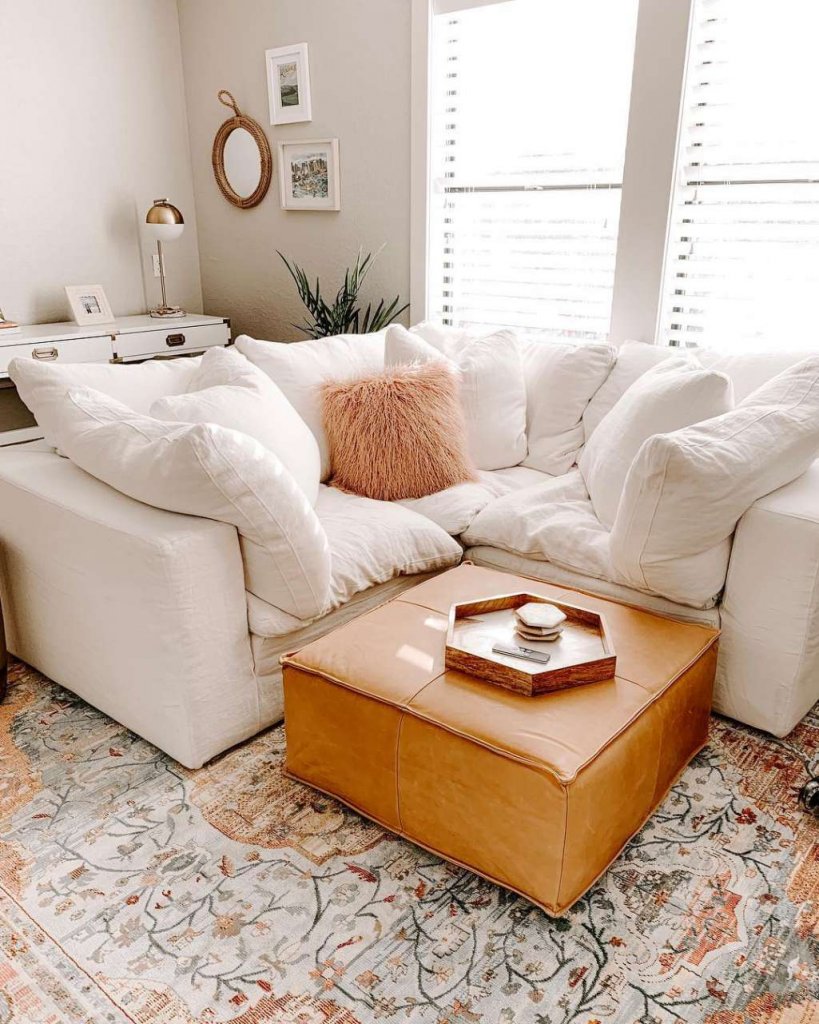 via here
8. Swap The Coffee Table with a Small Bench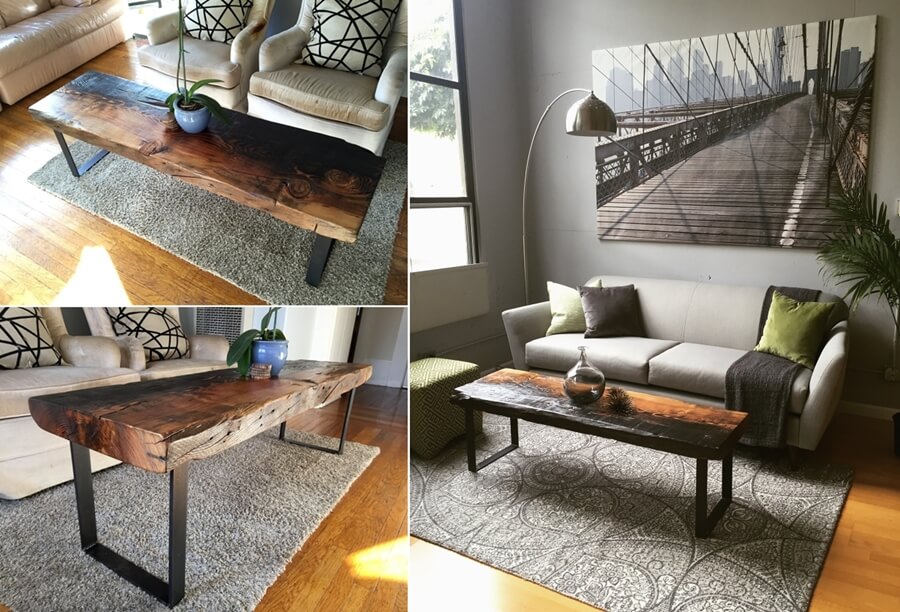 via here