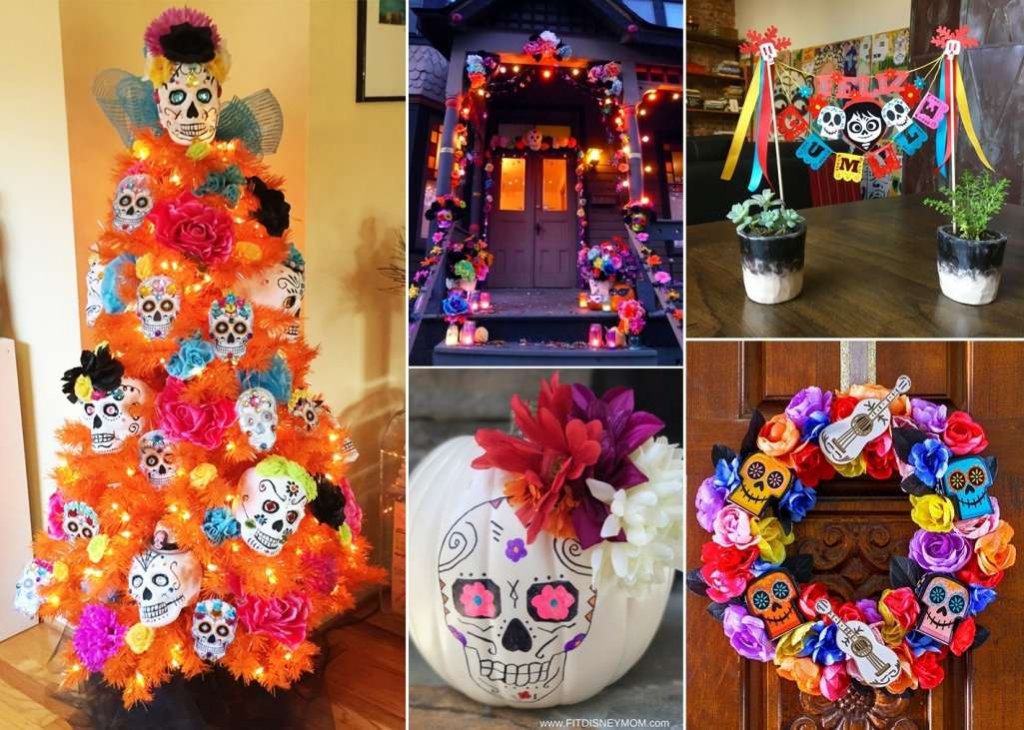 Halloween is getting closer and if you are a Disney fan then what can be more suitable other than Coco theme? So, here are some Coco themed Halloween decor DIY projects.
1. Craft a Coco Pumpkin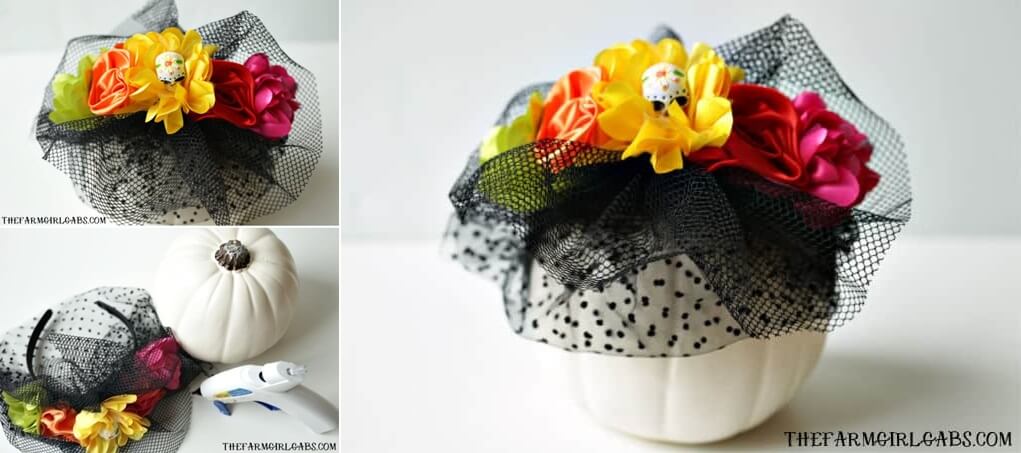 Creating this pumpkin is super easy. You just have to find a day of the dead headband in any store that sells Disney accessories. Use its top part and hot glue it to a white pumpkin. Alternatively, you can make one yourself with silk flowers, a plastic skull and some black mesh fabric.
2. Make a Bunting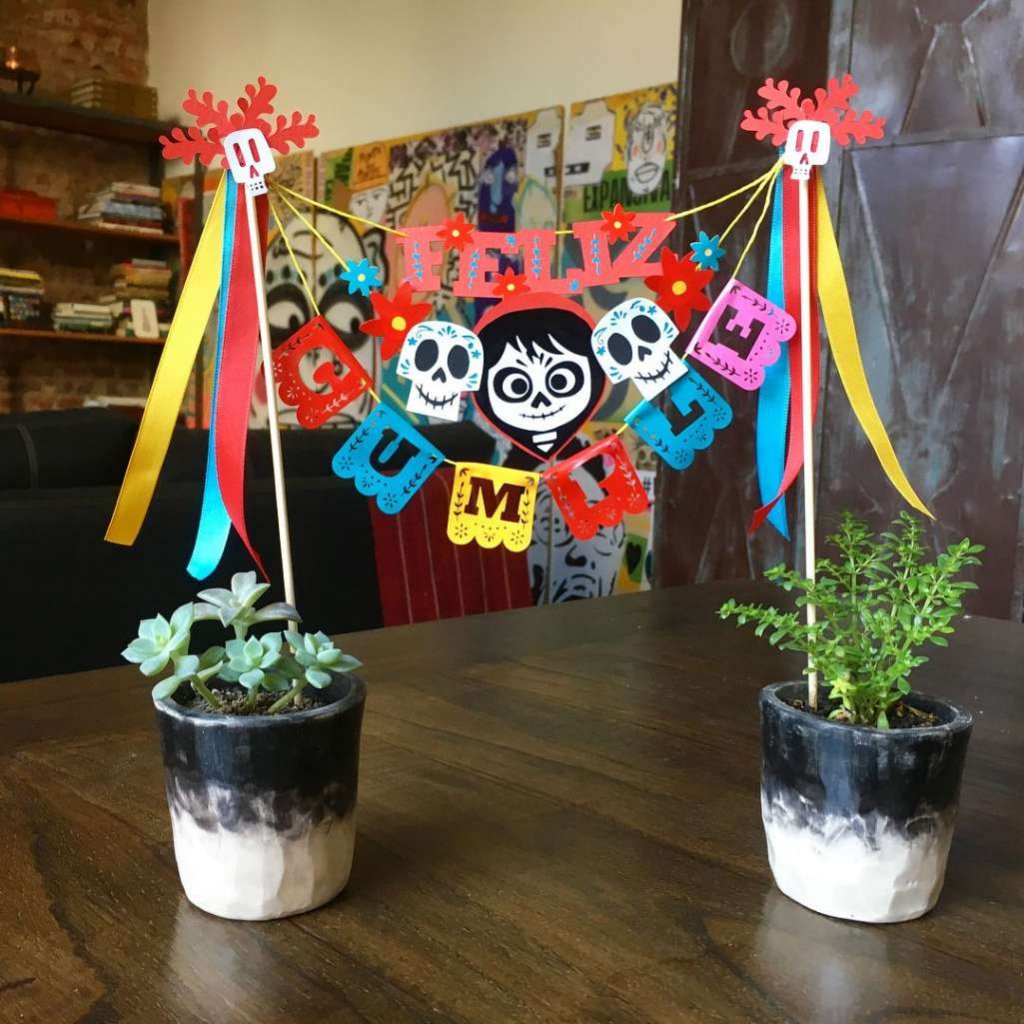 Create it with paper cutouts, ribbons and wooden skewers. Support the bunting on two tabletop plant pots.
3. Decorate a Picture Frame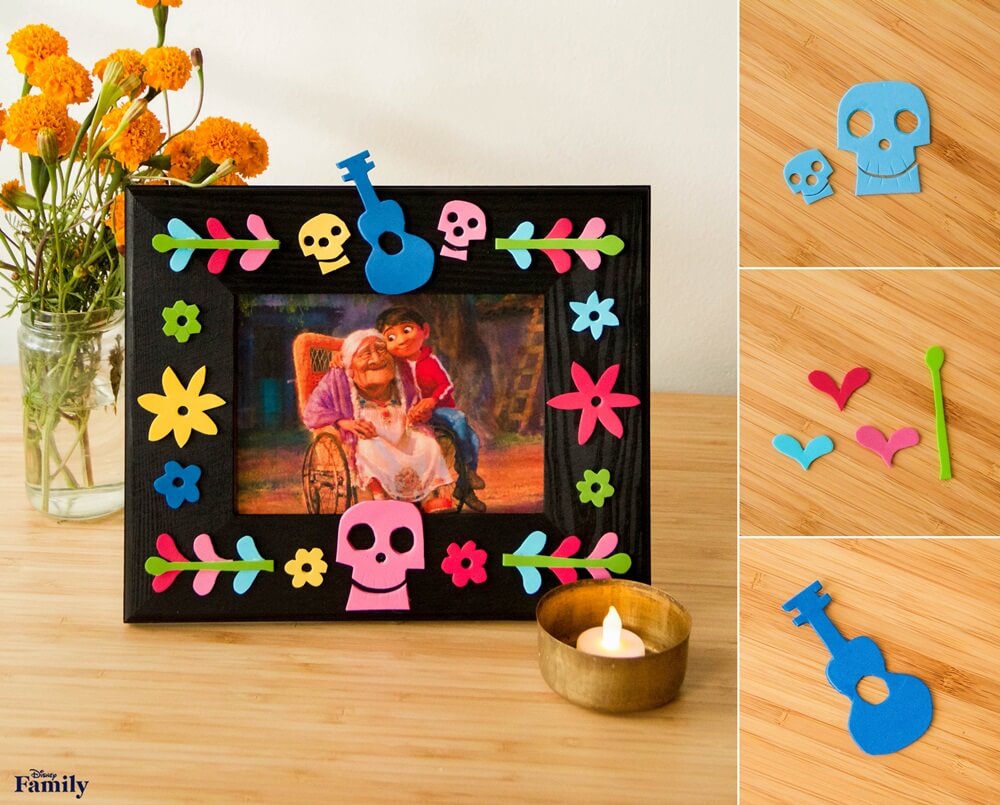 Take a dollar store picture frame. Paint it black if it is in another color. Cut Coco themed decorations from craft foam sheets. Glue them to the frame.
4. Make a Coco Inspired Wreath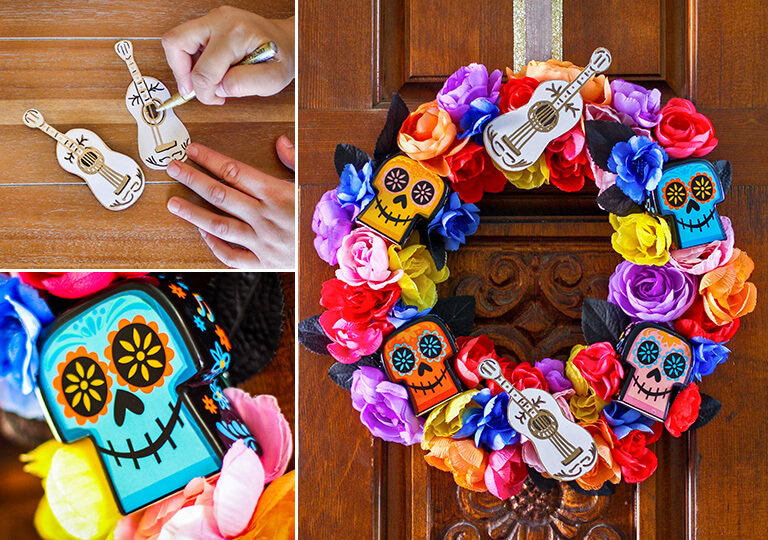 To make this wreath you have to get fabric flowers in Coco theme colors, Coco salt and pepper shakers and guitar cutouts. Glue them all to a wreath frame.
5. Design a Coco Themed Halloween Party Backdrop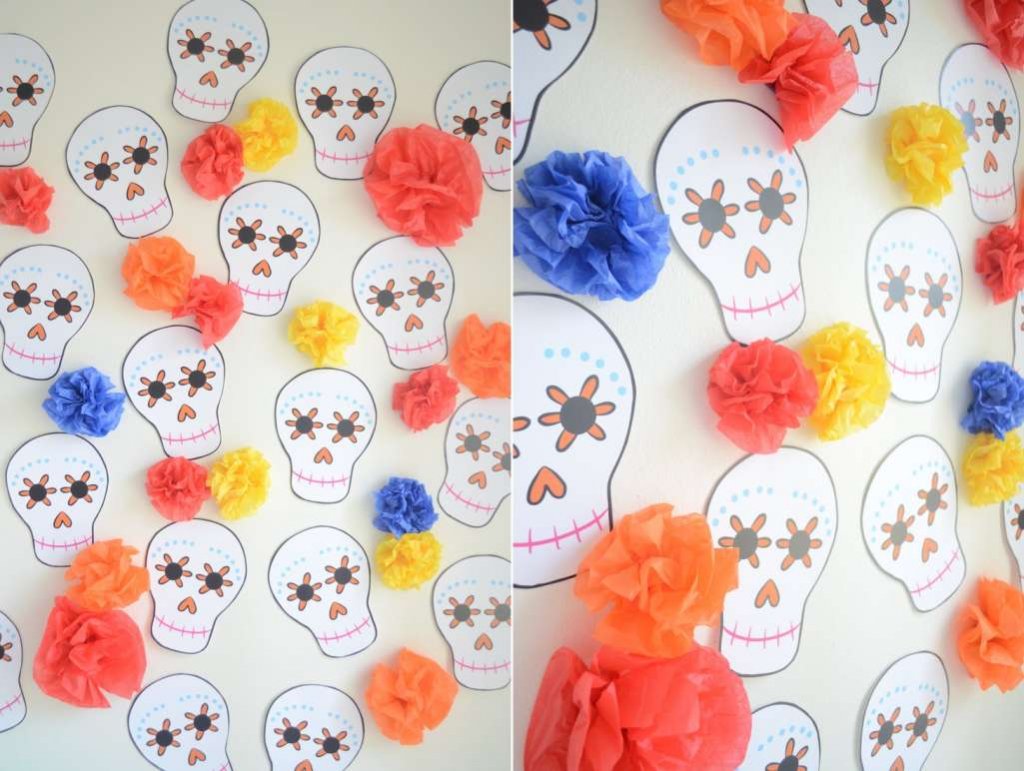 This backdrop is quick and easy. You just have to print and cut skulls. Make flowers from colored tissue papers and tape them all to the wall.
6. Make Coco Inspired String Lights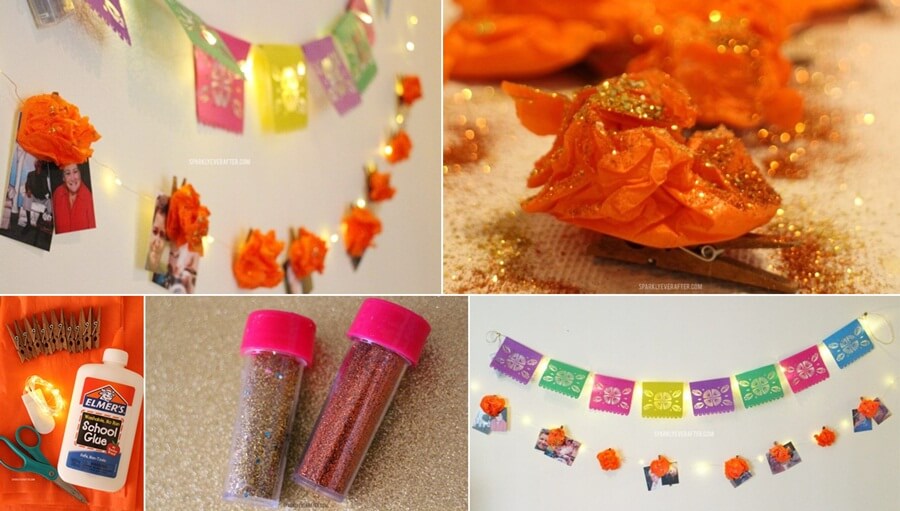 Make flowers with tissue paper. Add some glitter and then glue them to clothespins. Clip the clothespins to the string lights.
7. Another Pumpkin Idea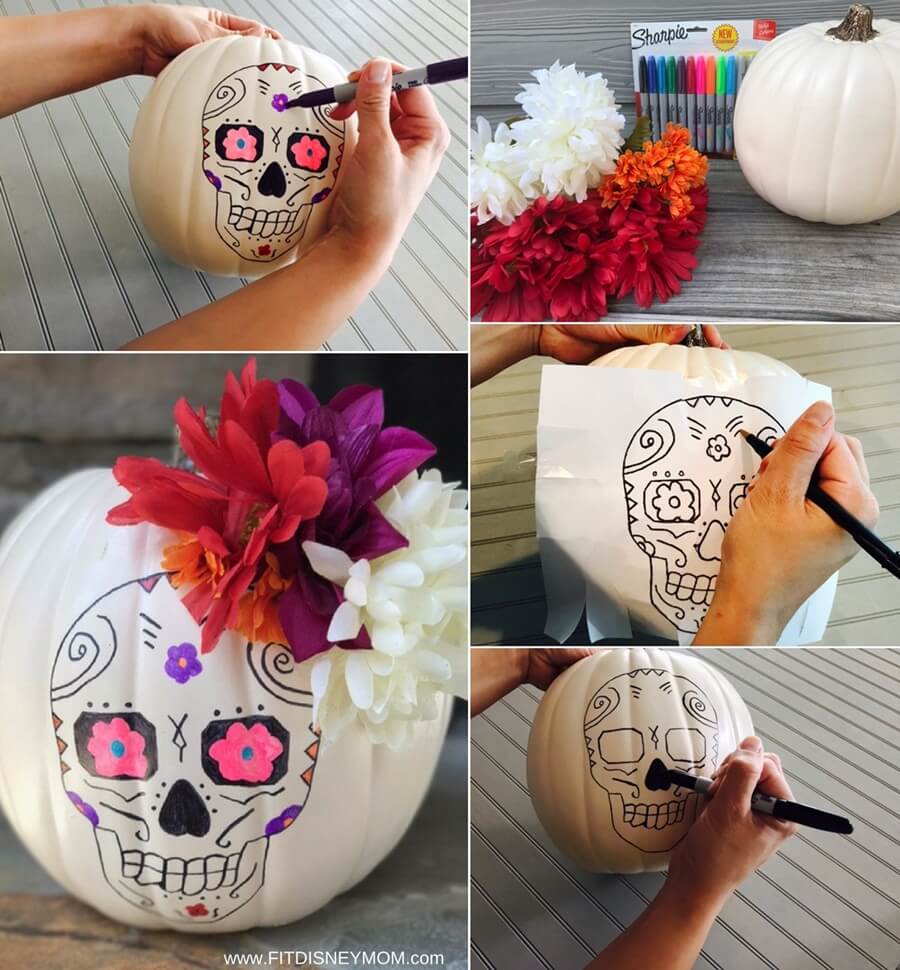 You can make a Coco pumpkin in another way too. Draw a sugar skull on a white pumpkin with sharpies. Then glue some fabric flowers.
8. Make a Sugar Skull Garland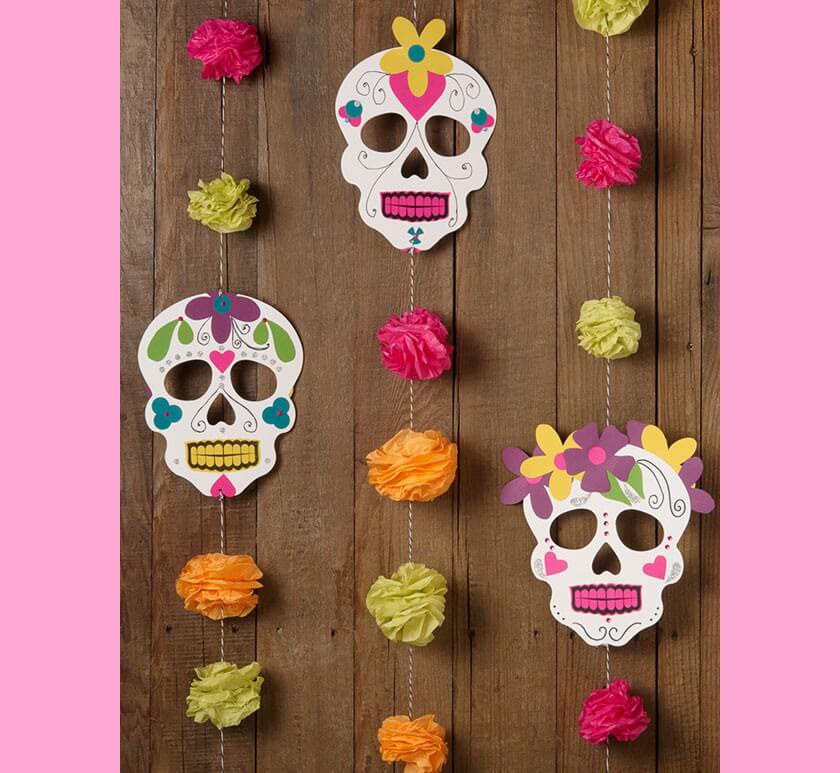 Make a garland with sugar skulls printed on cardstock, tissue paper flowers and baker's twine.
9. Deck Up Your Porch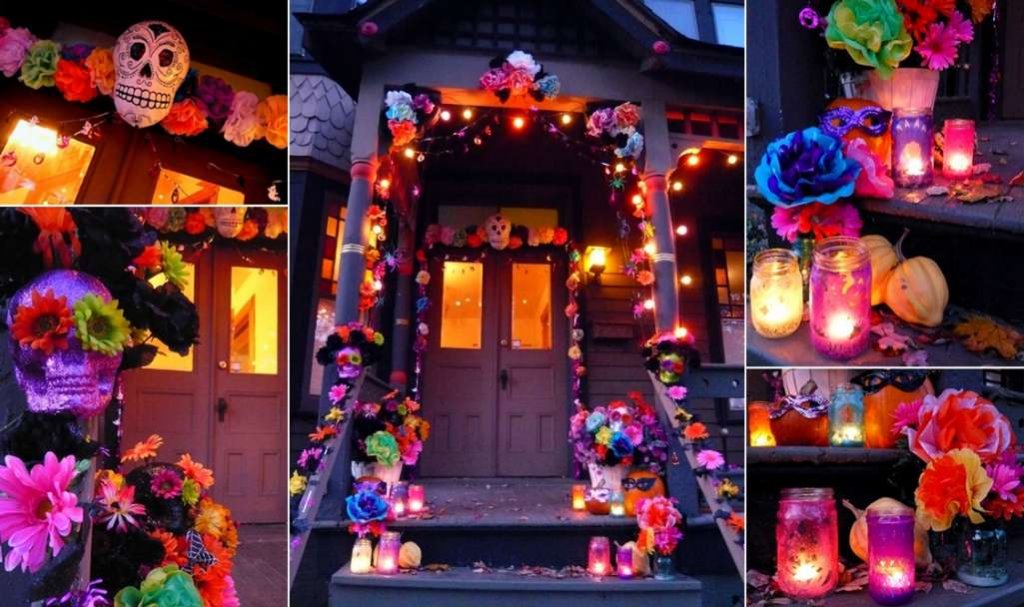 10. Make a Sugar Skull Tree