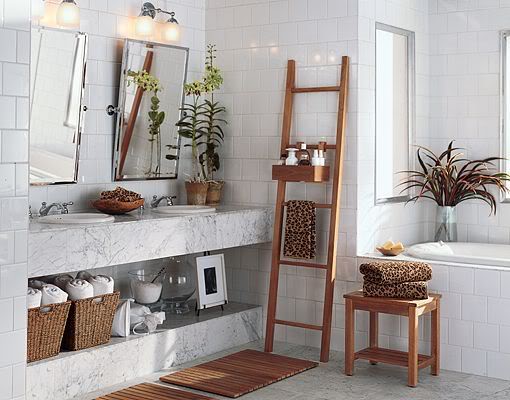 Via design-remont
We know, when you enter any place the impression you get about residents is from the house appearance..any house can speak about their life style, their tastes & personalities. In this occasion most important place is the bathroom where it depicts classy taste and personality of the owners.
When you go to a new house or hotel what will you give an importance to check purposely..in my case it is the bathroom after the kitchen if it is a new house. I love to see spacious, airy and well organized, with lots of storage facilities in any bathrooms. We being women we love cosmetics & all grooming products to keep around our arm length all the time. But do we like to see a clutter bathroom where we can't find anything in a hurry? No..all we like to see lots of space, clean & neat touch and well organization of all the sanitary wear along with more storage facilities everywhere. So decided to find out and share with you all some of vanity cabinet designs & storage ideas to have a clutter free bathroom.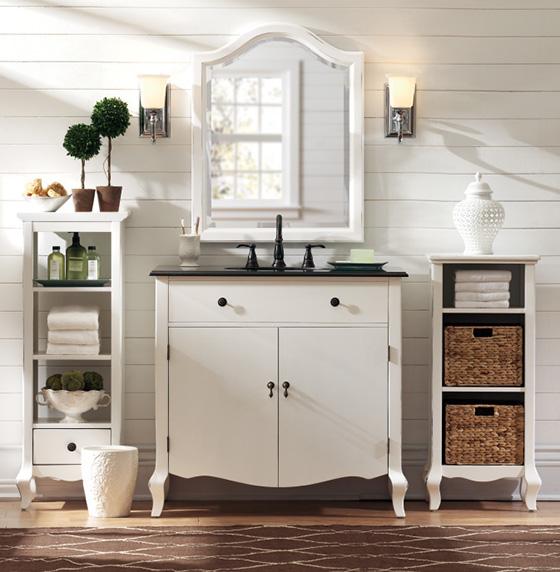 Via design-remont
 This vanity & two side cabinets give more streamline appearance without blocking much of space while it fulfill the functionality with great height. Wicker baskets have used to give the textures & to have more storage.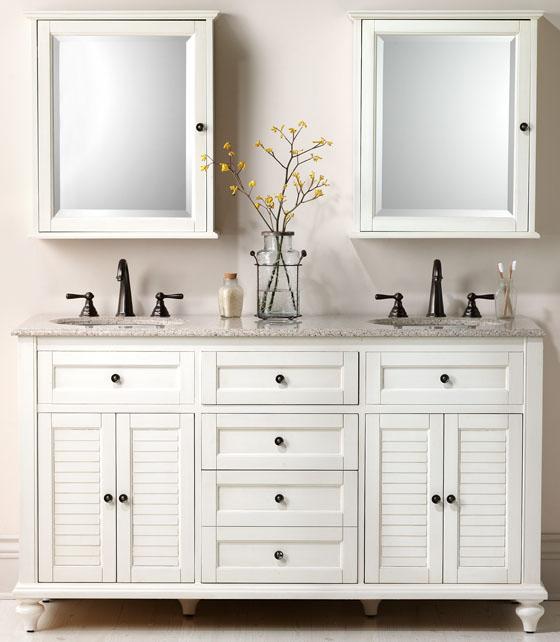 Via homedecorators 
 This is again clean cut vanity with over head two wall mounted storage gives you the facility have all kind of small utilities in order.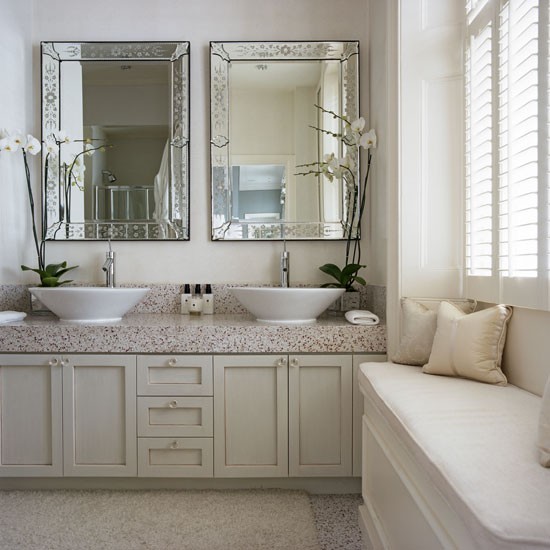 Via housetohome
A decent run of painted cabinetry hides a multitude of lotions and potions, and provides a generous vanity area.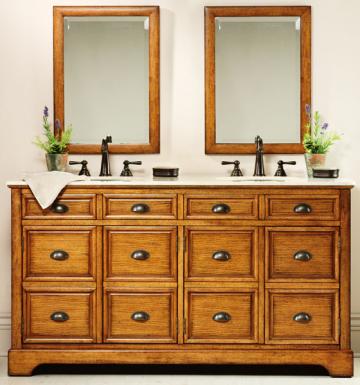 Via design-remont
 Antique looking with so many compartments gives much organizing facility for all the small lotions, brushes, cosmetics to face towels and more.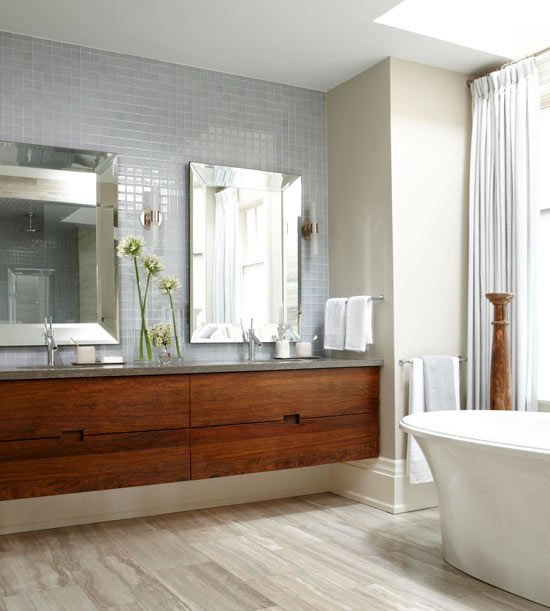 Via flashdecor
This floating vanity updates any style of bath makes the room feel more airy by adding up open space between the floor and the vanity, but it has not failed to put everything in place and hide all the clutter.