Do you often get your tea, coffee or water spilled over your table while working and need an ultimate solution? If your answer is yes then we have brought for you clip on cup holders that will make your life way easier.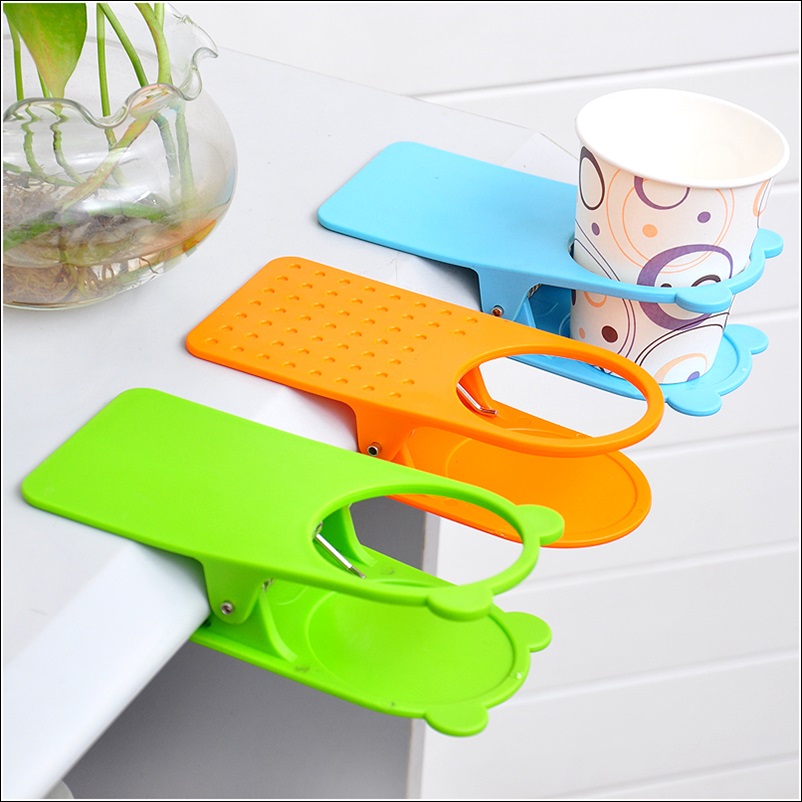 These clip holders are in three colours of green, orange and blue. Two of them have cute bear ears like end.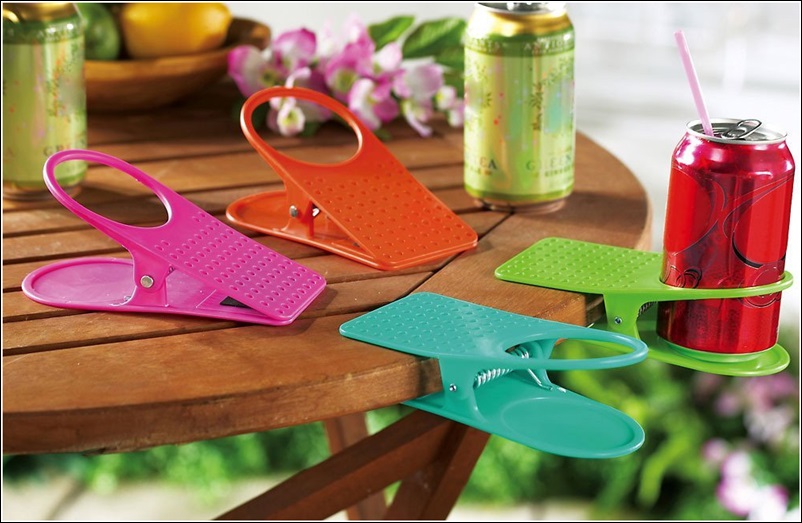 Purchase this set of 4 Clip Holders for $8.97 at: Amazon
This is a set of four clip on cup holders in pink, orange, green and teal colour.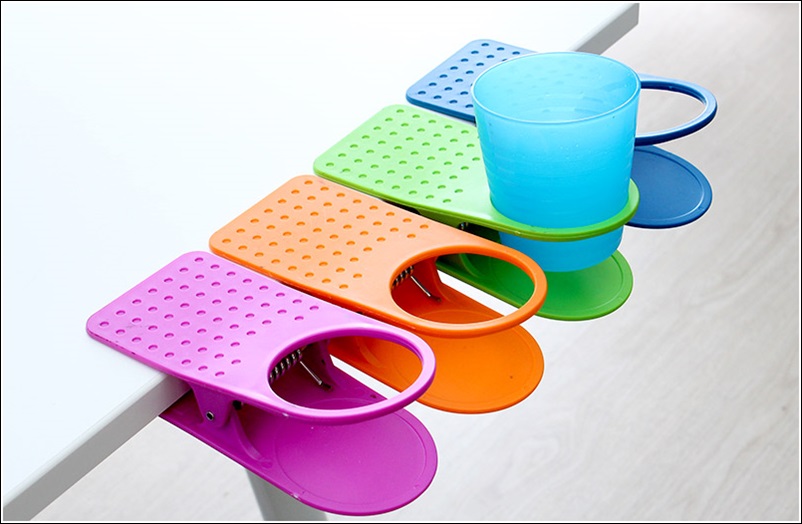 These are also clips of the same kind that you can use at your work desk.