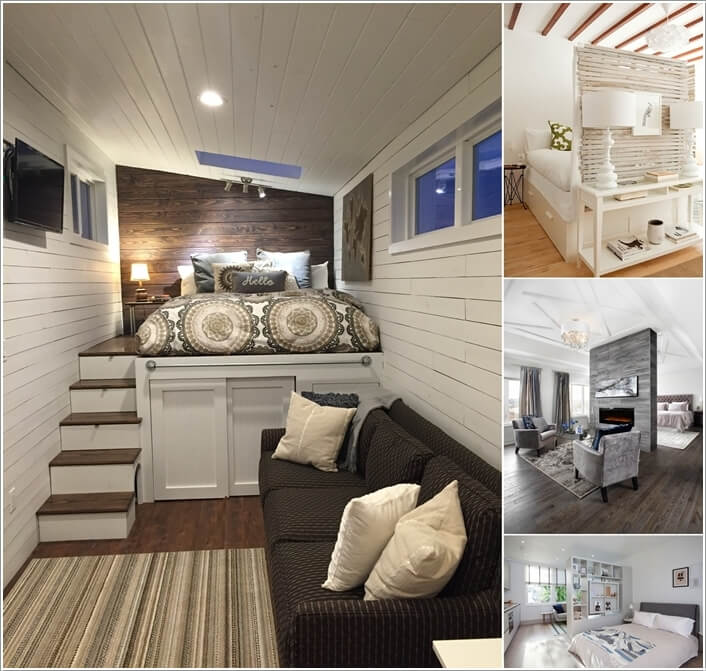 If you live in a small apartment then utilizing one space for more than one purpose is the best design strategy you can go for. This is why we thought of bringing you some ideas to design a combination of bedroom and living room effectively and stylishly.
We spoke to a representative from supreme finishes, who is a painter and decorator in Coventry, they say, "One of the easiest and cheapest ways to create a living room bedroom combo is by using a divider to separate the space. Dividers come in many different styles and portable units can be broken down and stored when not in use."
IKEA office chairs make a nice addition to many of these living room and bedroom combos, as do Harris Tweed leather armchairs.
So, take a look.
We spoke to a representative from Reynold Blinds who specializes in Blinds in Sutton Coldfield, they said, "Another awesome way to design a living room and bedroom combo is by using curtains. This method is inexpensive and is a great choice for those looking to have privacy in their sleeping area. You can as well divide the living room and bedroom with sliding doors. Sliding doors can give you the ability to get the privacy you need whether you live in a studio apartment or you just need more living space."
1. Increase The Height of The Bed and Build Cabinets Underneath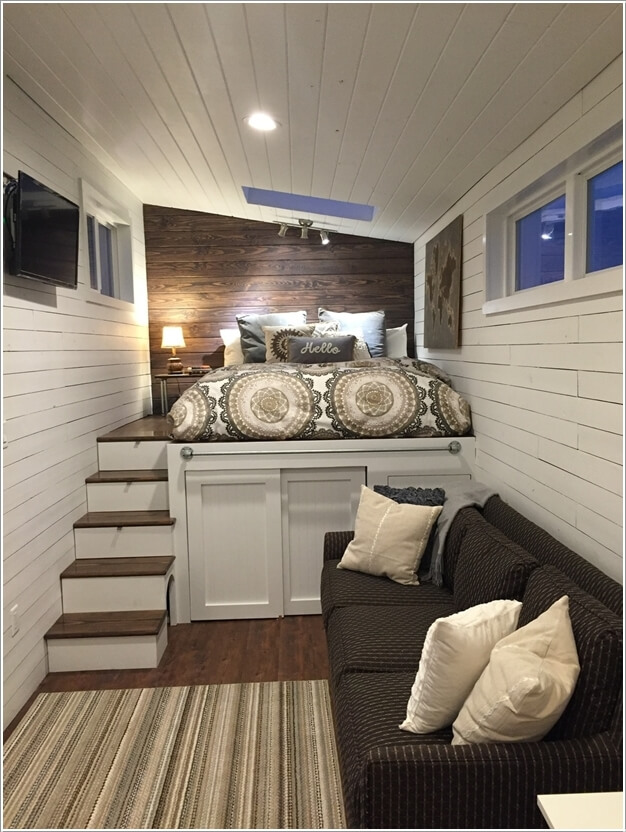 Image via: wandering on wheels blog
2. Put a Room Divider That is Actually a Double Sided Shelving Unit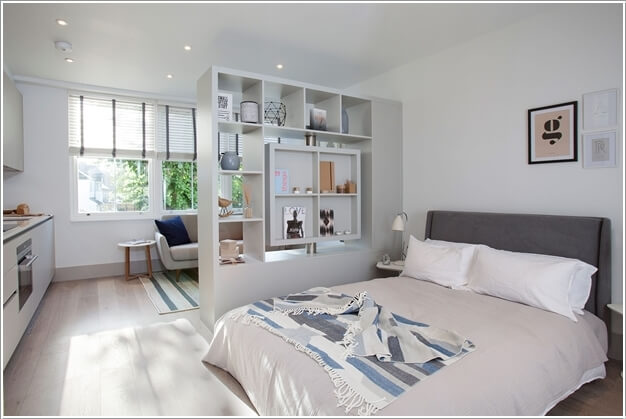 Image via: the furniture union
3. Build a Loft Bed So That You Can Have More Free Floor Space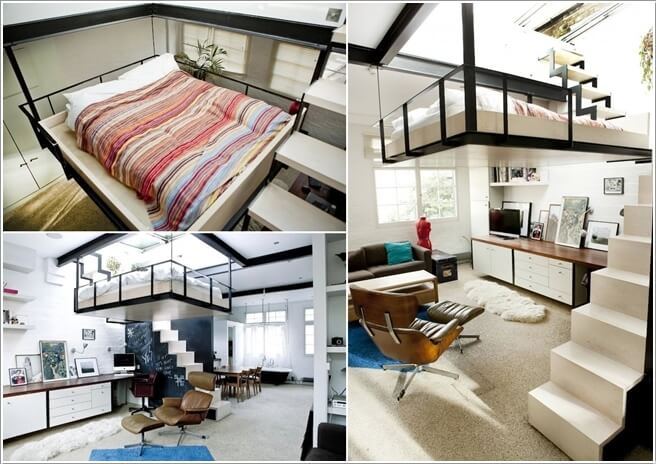 Image via: apartment therapy
4. Elaborate The Area of The Living Space with a Vibrant Rug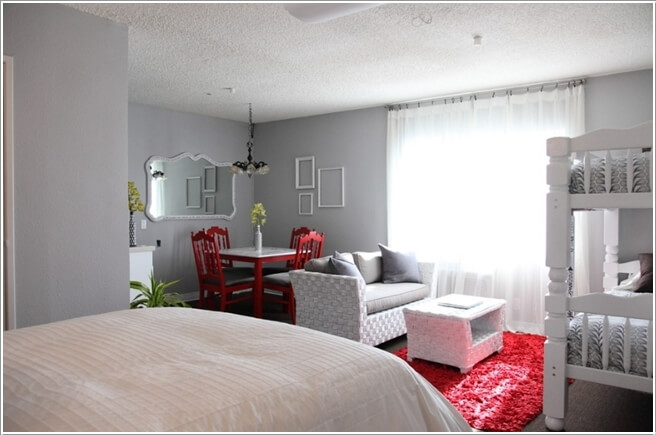 Image via: houzz
5. Divide The Sleeping Space and Living Area with Ceiling to Floor Curtains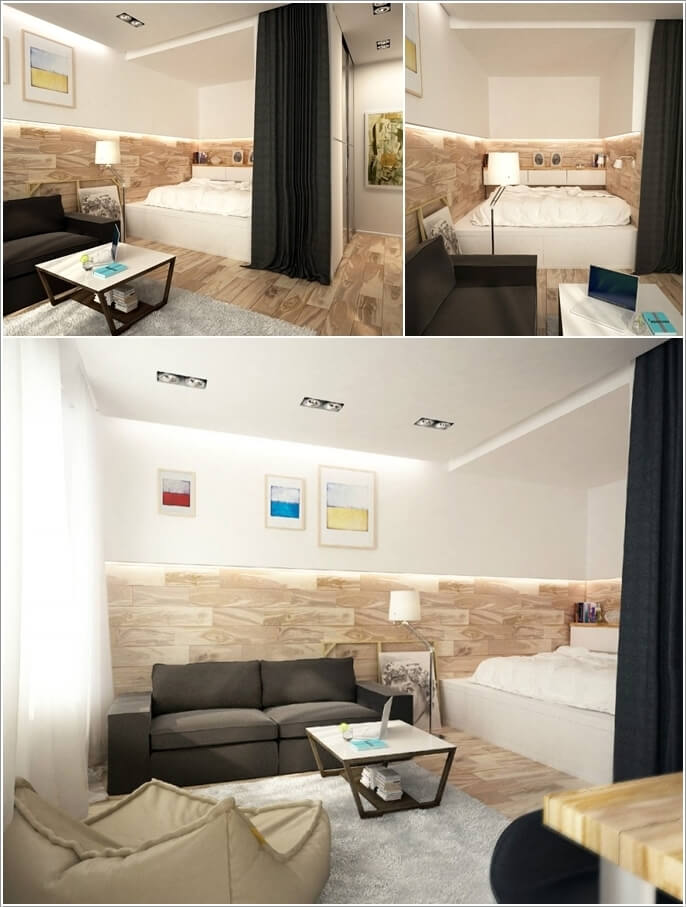 Image via: home dsgn
6. A Sliding Wood Door Can be Another Great Option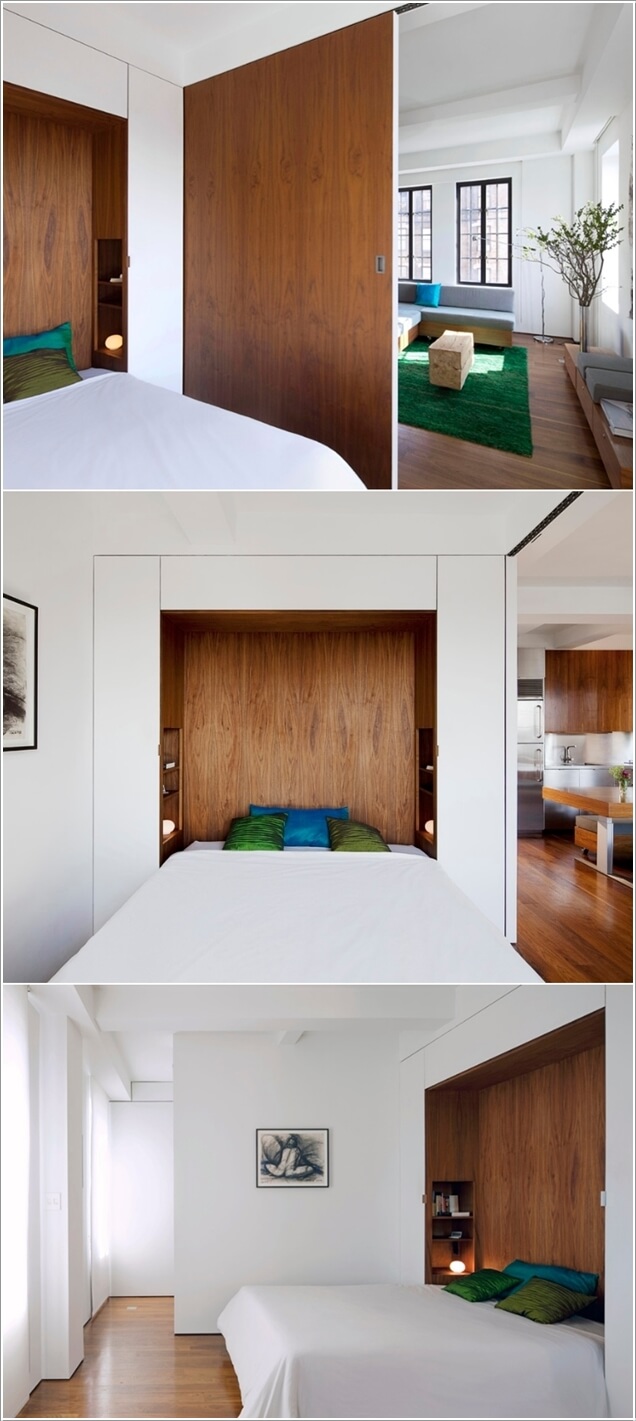 Image via: houzz
7. Go For a Murphy Bed That Folds Out Over The Couch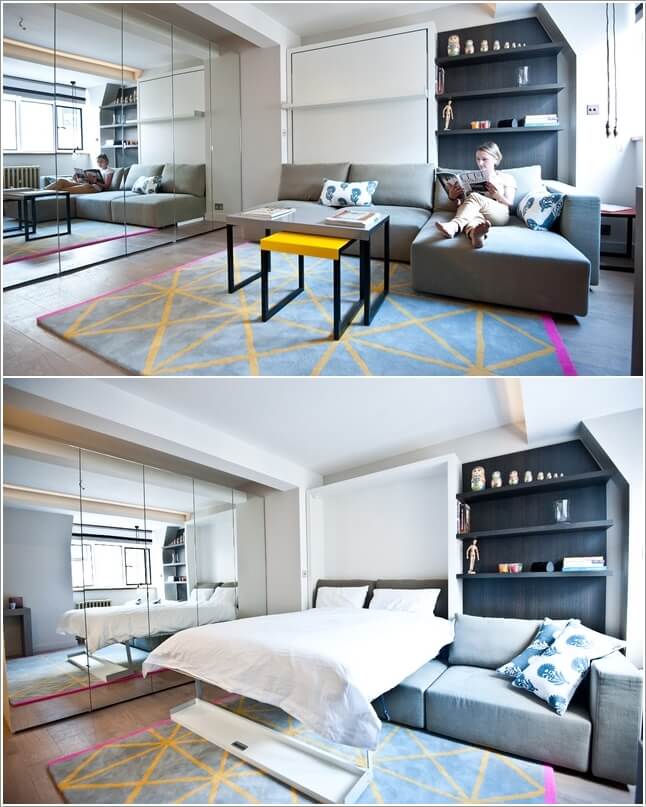 Image via: homes and property
8. Divide The Bedroom and Living Room With a TV Screen

Image via: home designing
9. A Glass Partition is Also a Stylish Option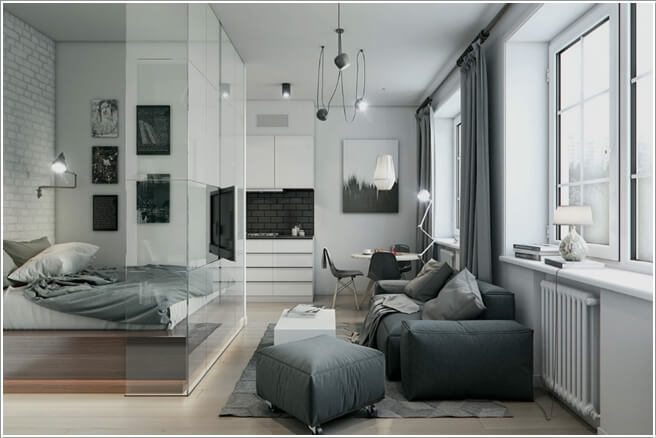 Image via: ivy bush
10. Let The Headboard be The Dividing Screen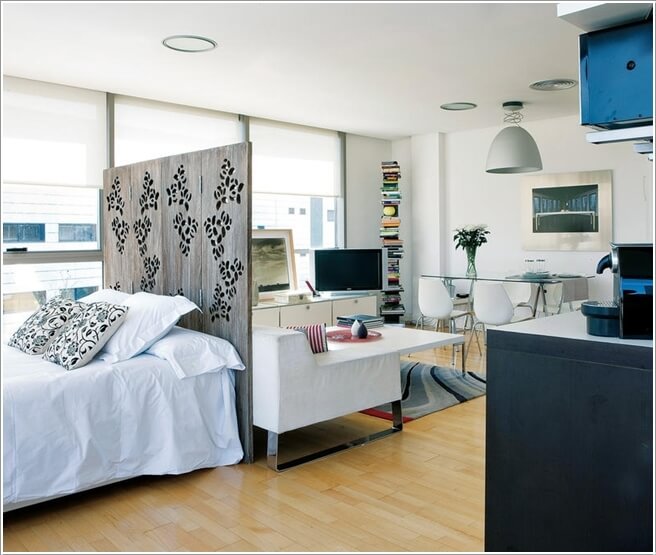 Image via: casadiez
11. Install a Fireplace in The Middle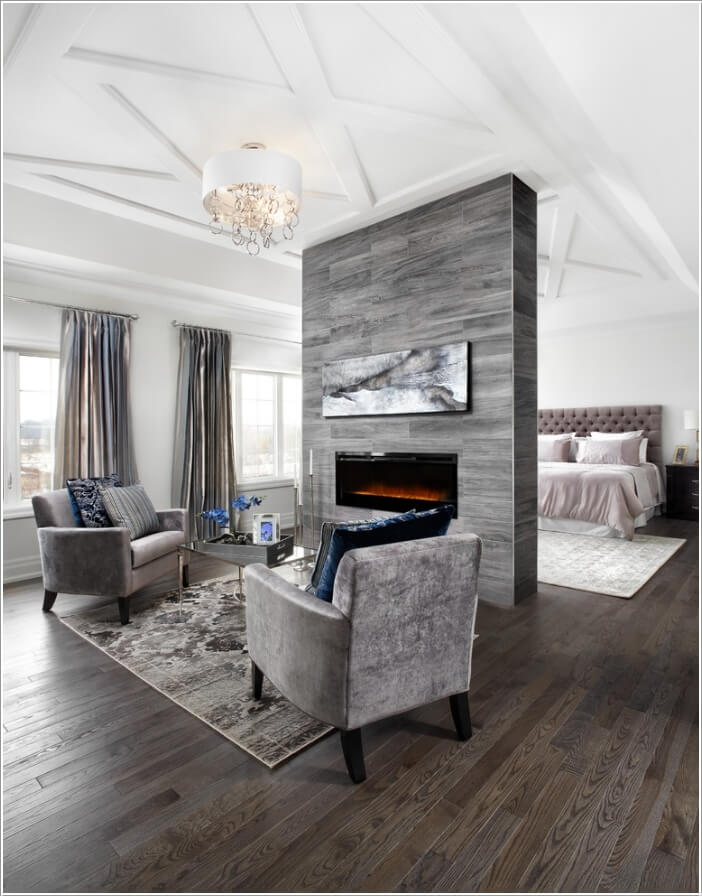 Image via: houzz
12. For a Beachy Feel Put a Weathered Wood Partition and Add a Console Table Too for Even More Beauty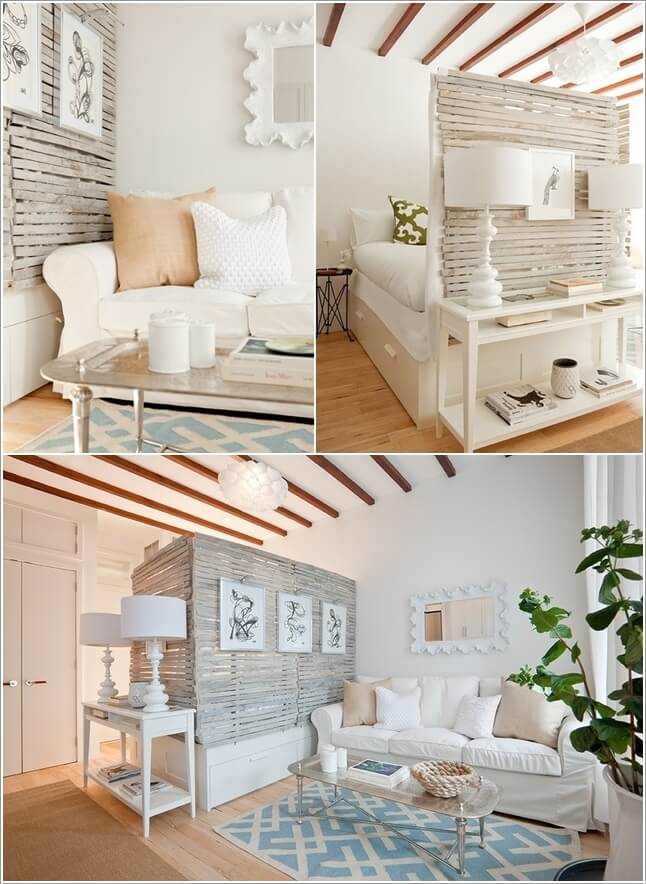 Image via: houzz
13. Build a Platform for The Bed and Outfit It with Drawers for Storing Stuff Like Sheets and Extra Pillows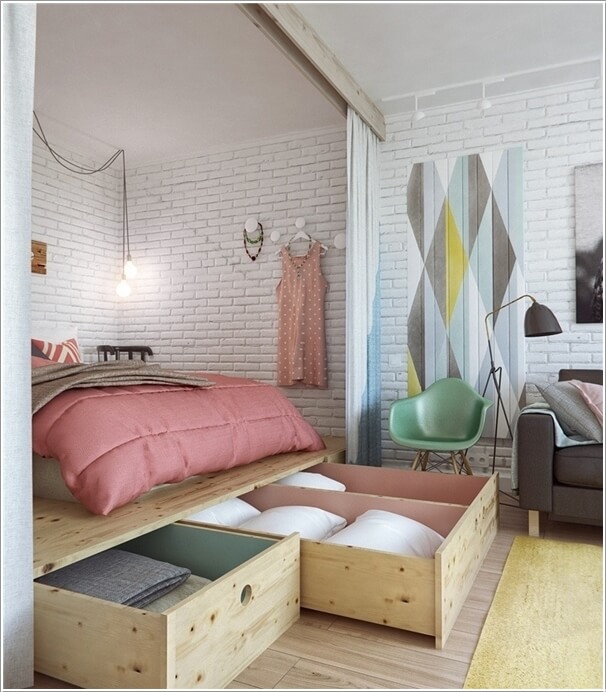 Image via: eco loft ltd