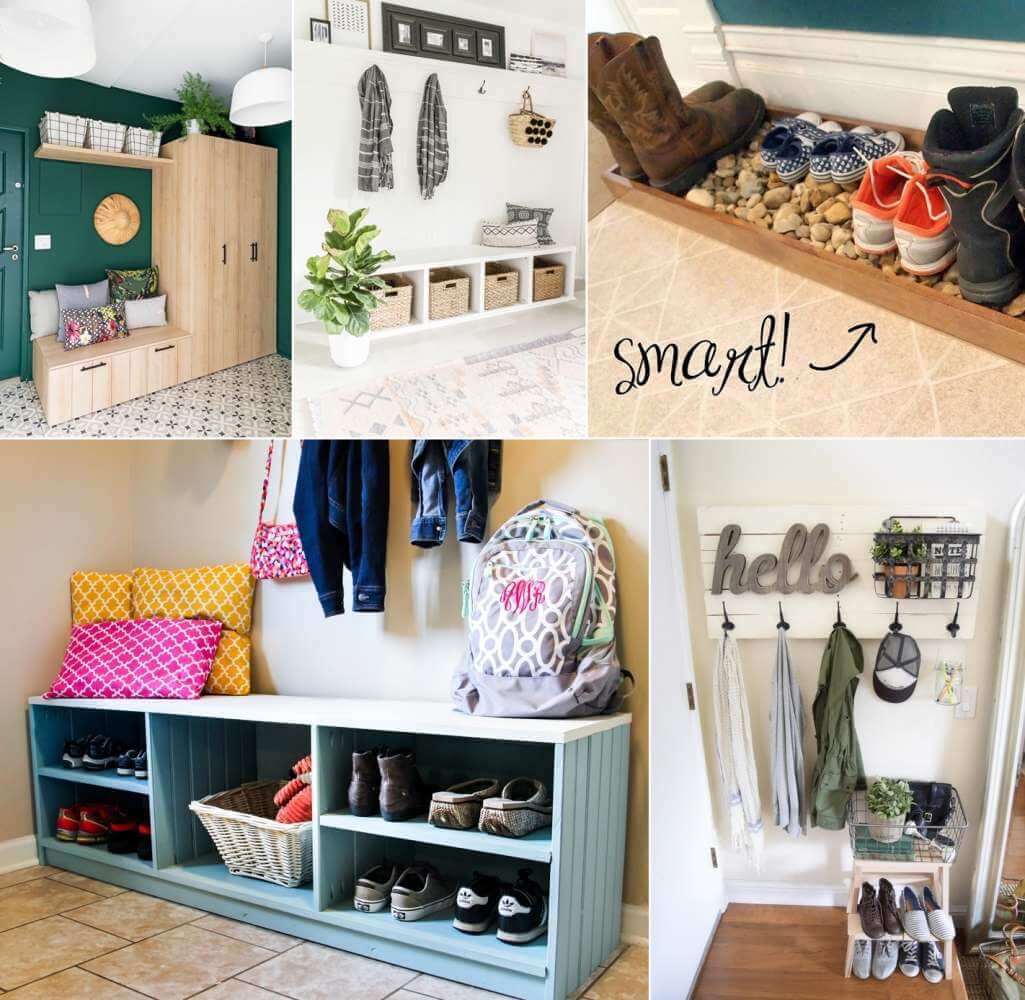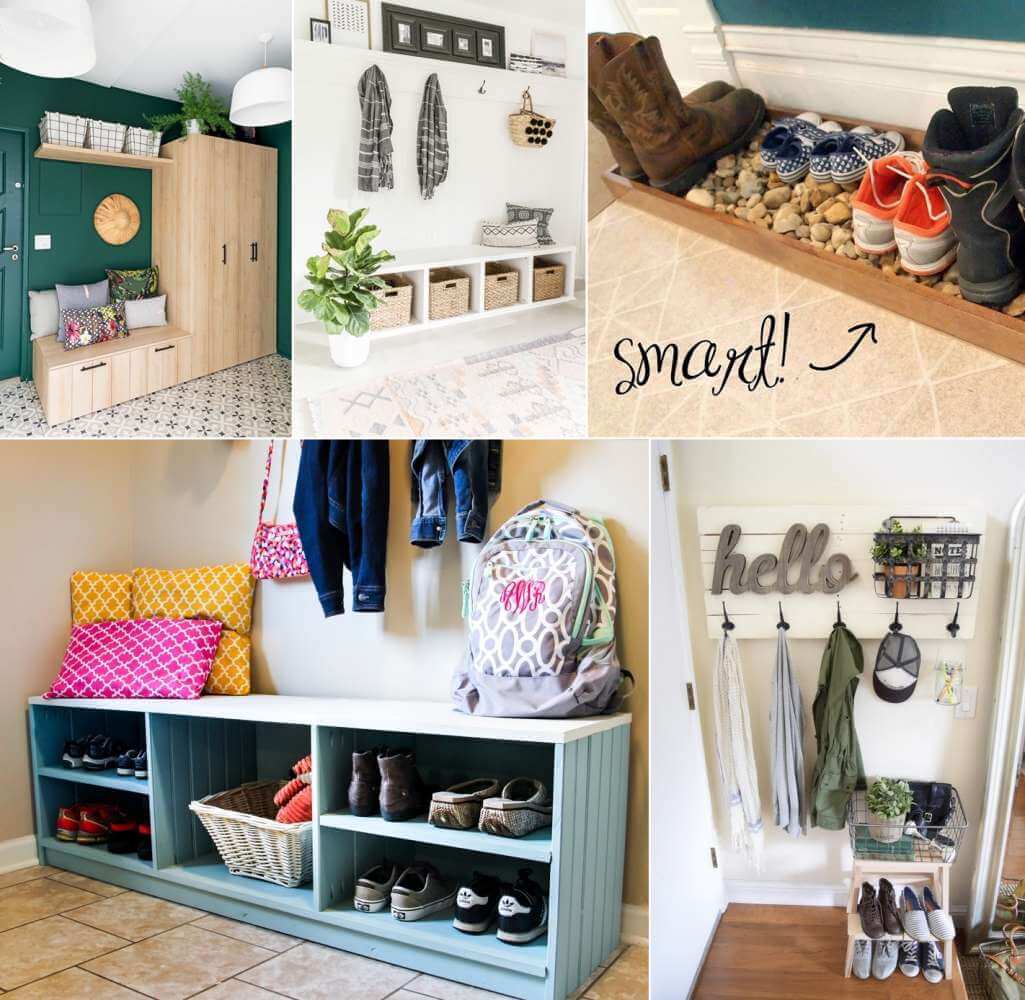 An entryway is the first section you see when you enter your home. It works hard being a catchall for all the shoes, jackets, hats, and keys. So, it is natural it can gather clutter from time to time. Here are some entryway storage ideas that will help you maintain a spick and span entryway.
A Closet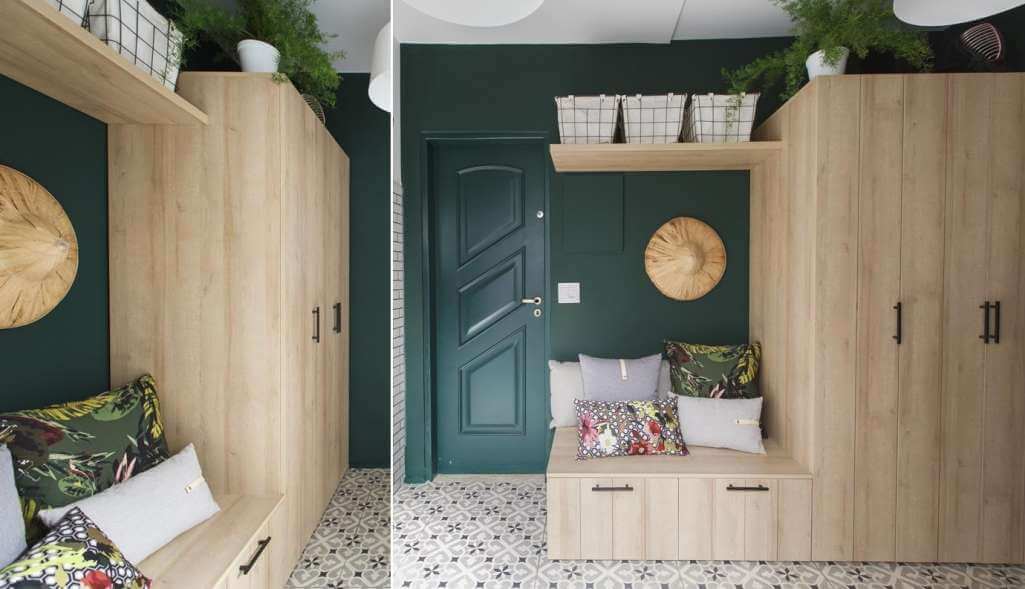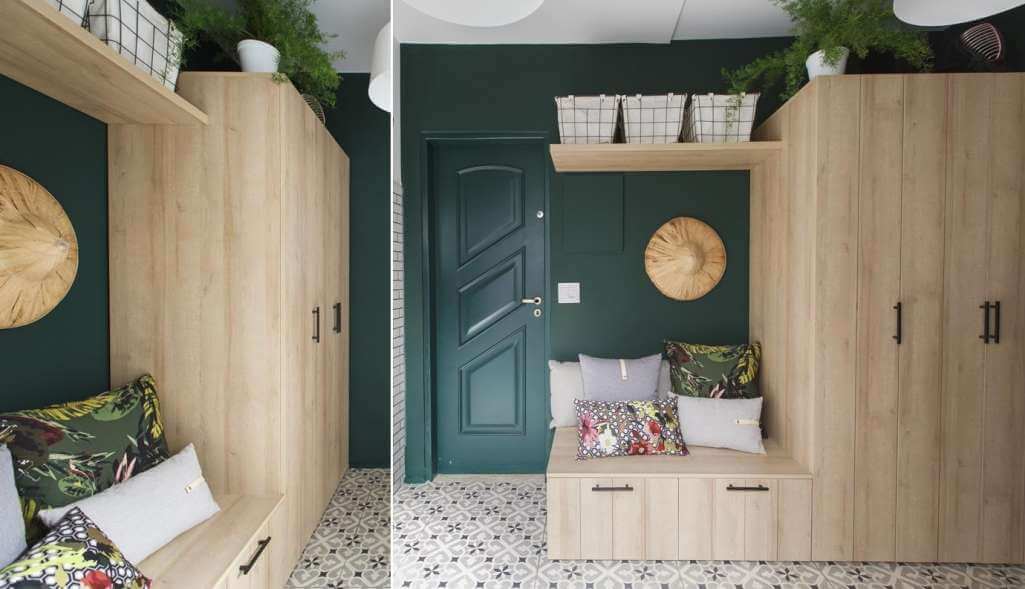 You can build a closet instead of a hall tree and hang your outdoor jackets and hats so that they stay at the door. You can easily grab them on the go.
A Roll-Out Shoe Storage Tray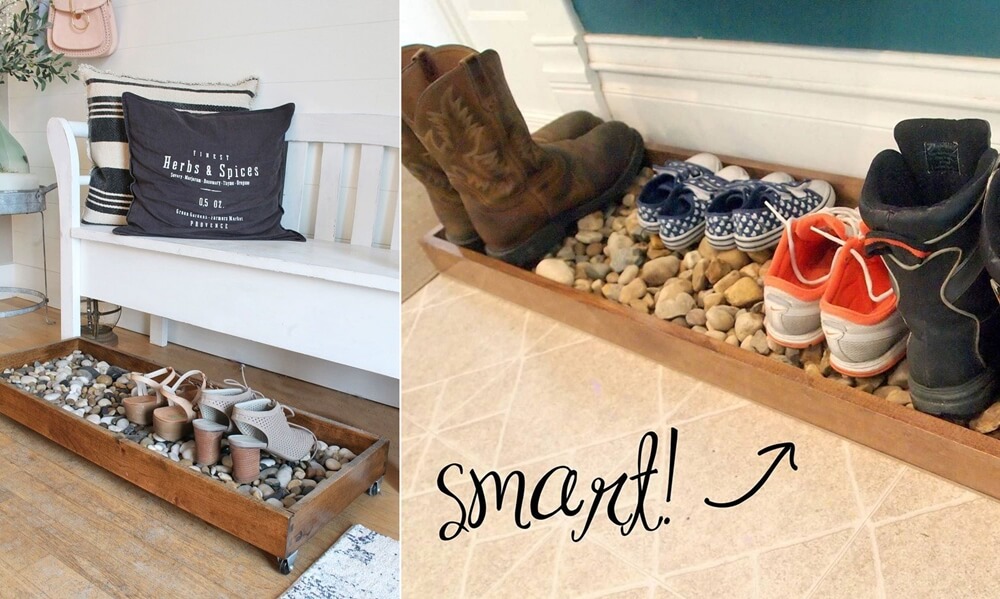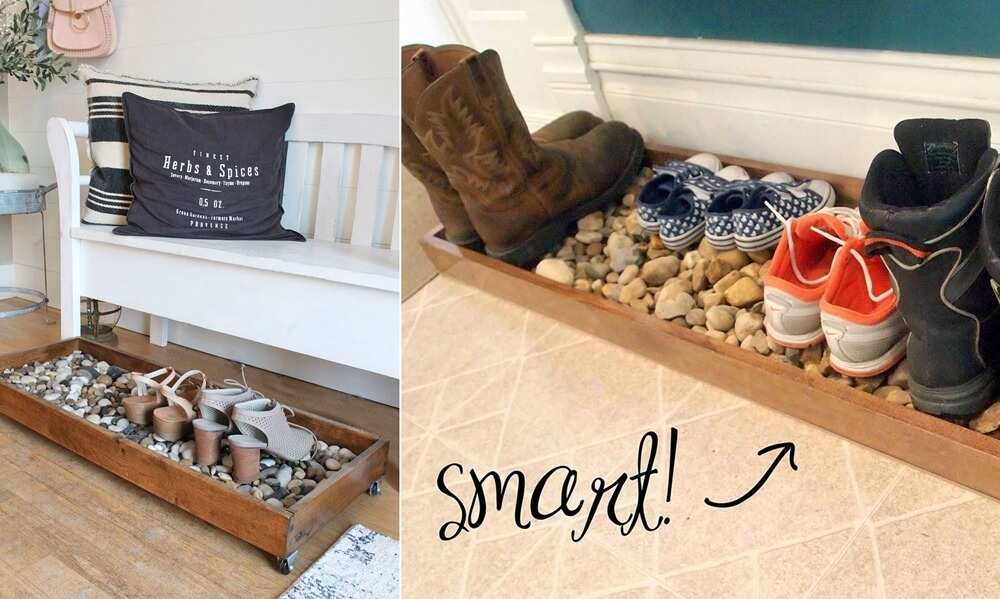 Recycle a shallow wooden drawer or build a tray from scratch. Attach casters to it, and fill it with river rocks. Tuck it under the bench, and use it as a pull-out shoe rack. With enough space, you can put it alongside a wall and then you won't need to put casters on it.
A Bookcase Bench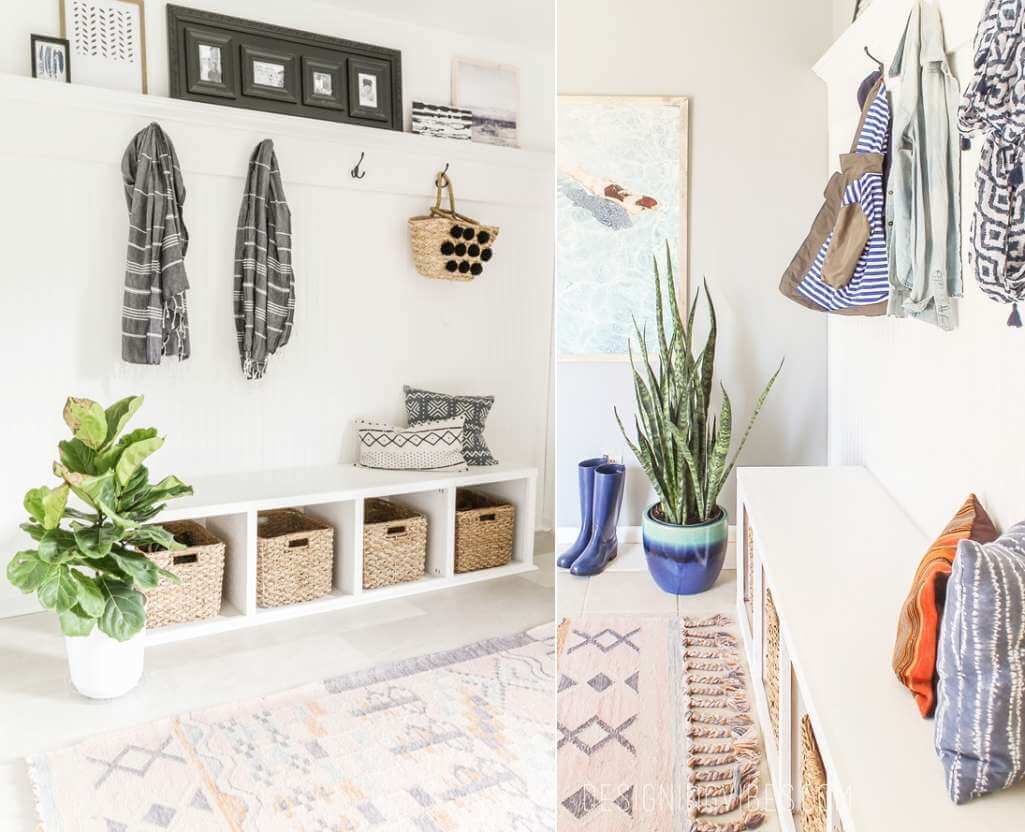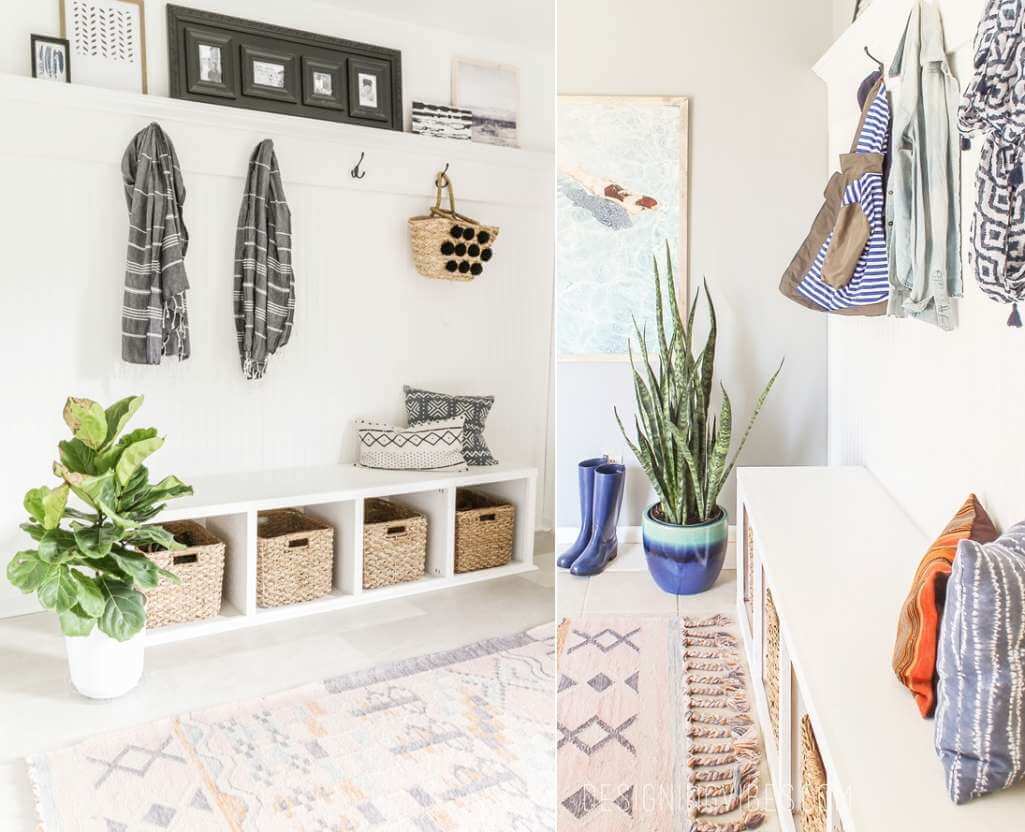 Rethink a single row cubby shelf into a storage bench for your entryway.
A Step Stool Shoe Rack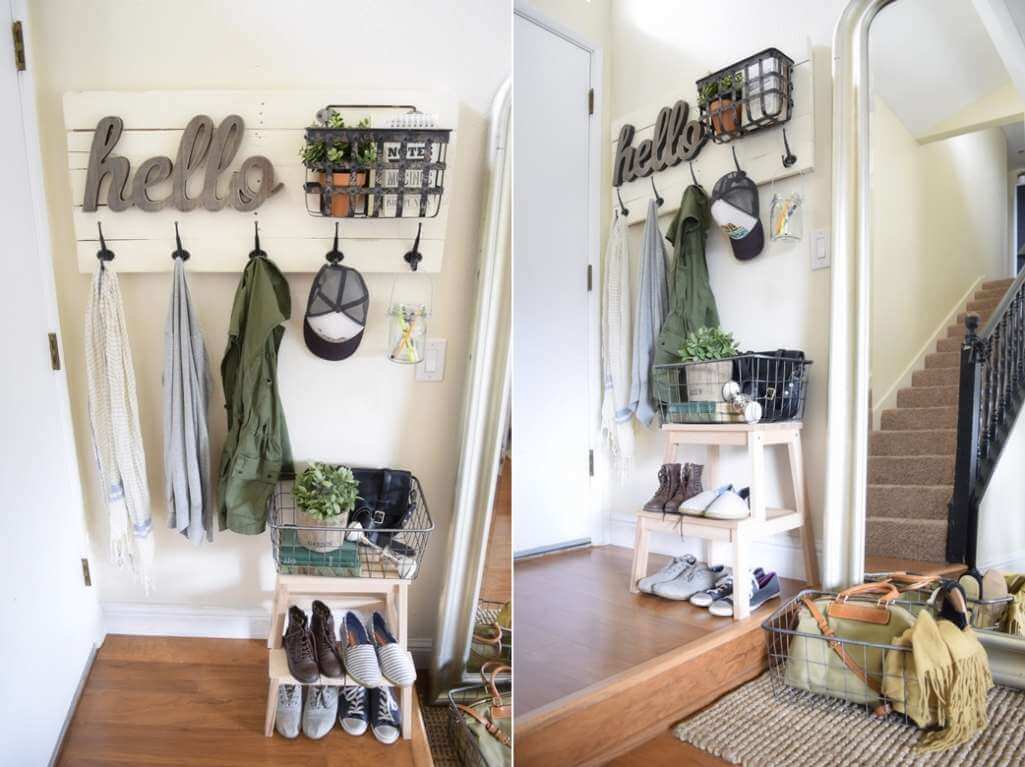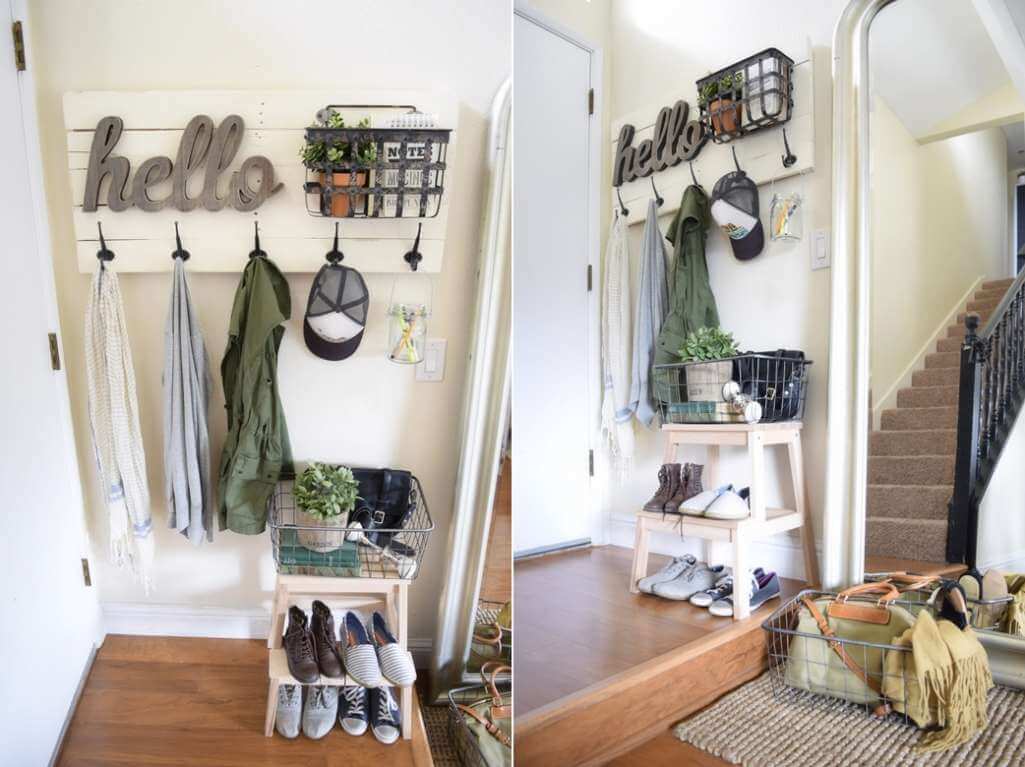 If your entryway is small then a few hooks, a few wire baskets, and a step stool as a shoe rack will be enough to keep clutter away.
A Credenza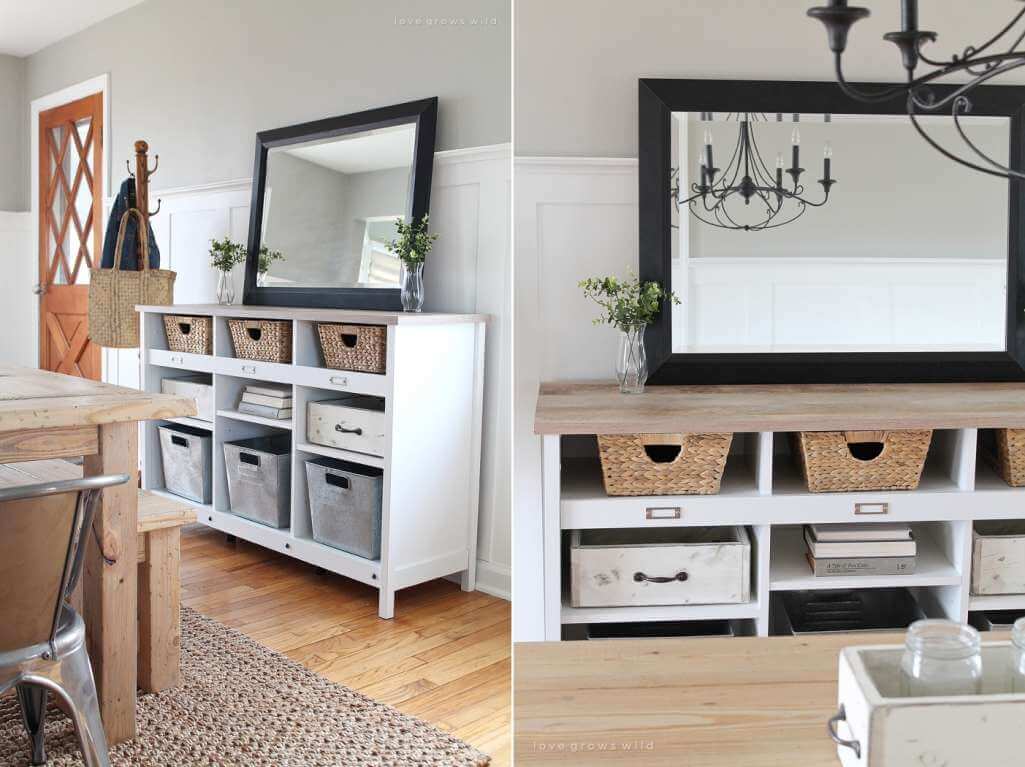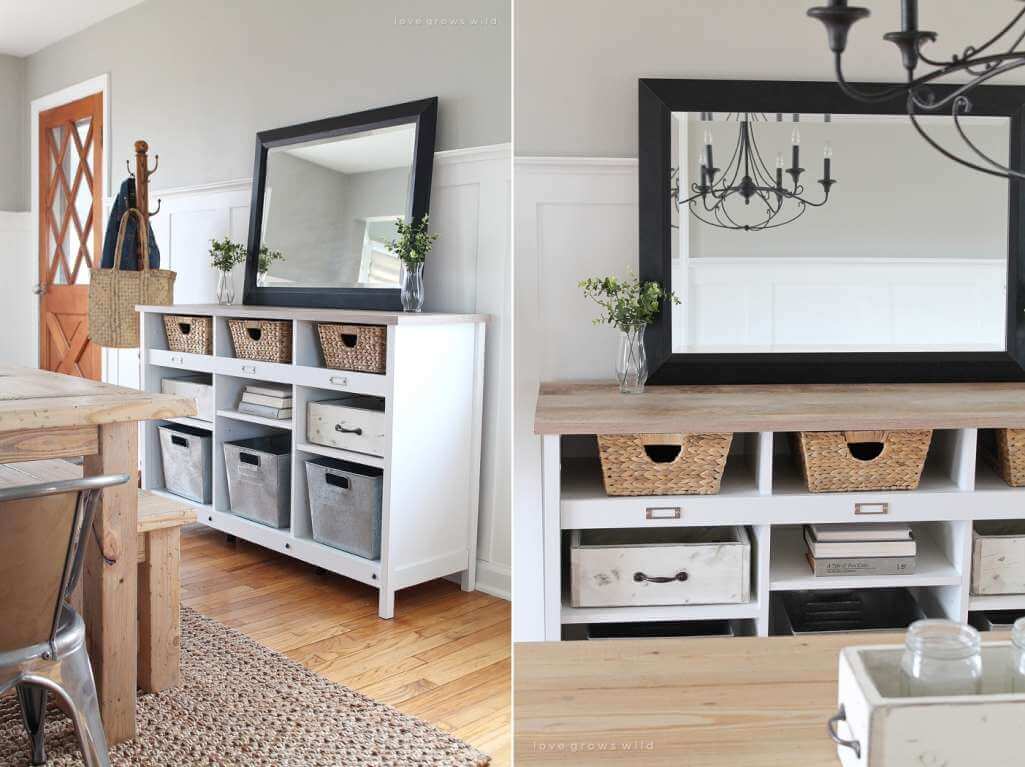 A sideboard is usually placed in a dining room or the living room. But you can put one with open shelves in your entryway too.
A Wood Crate Bench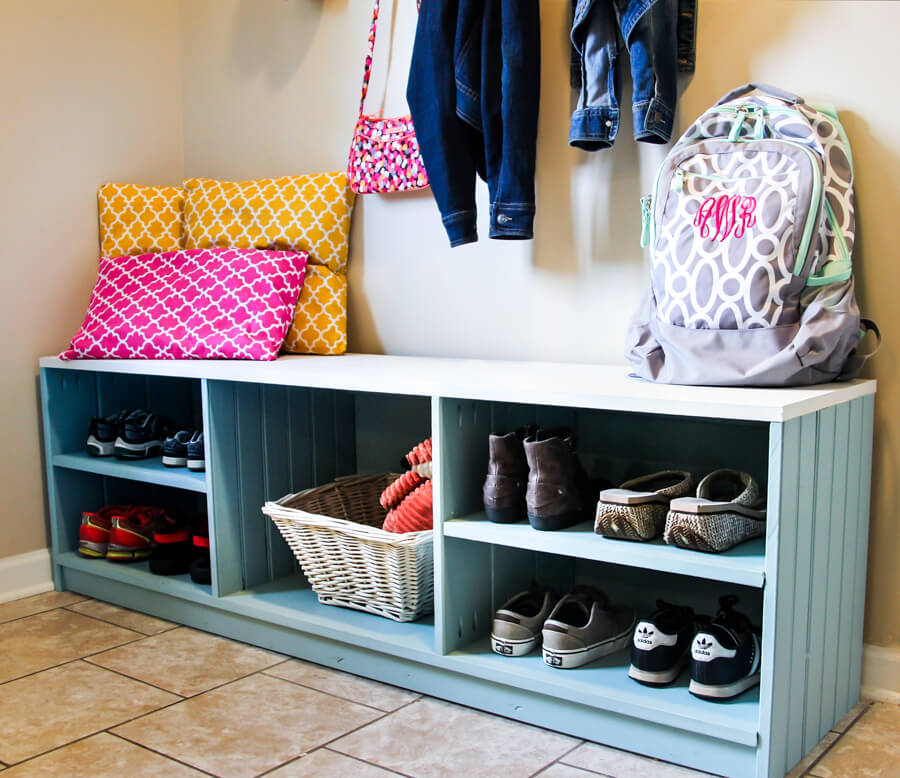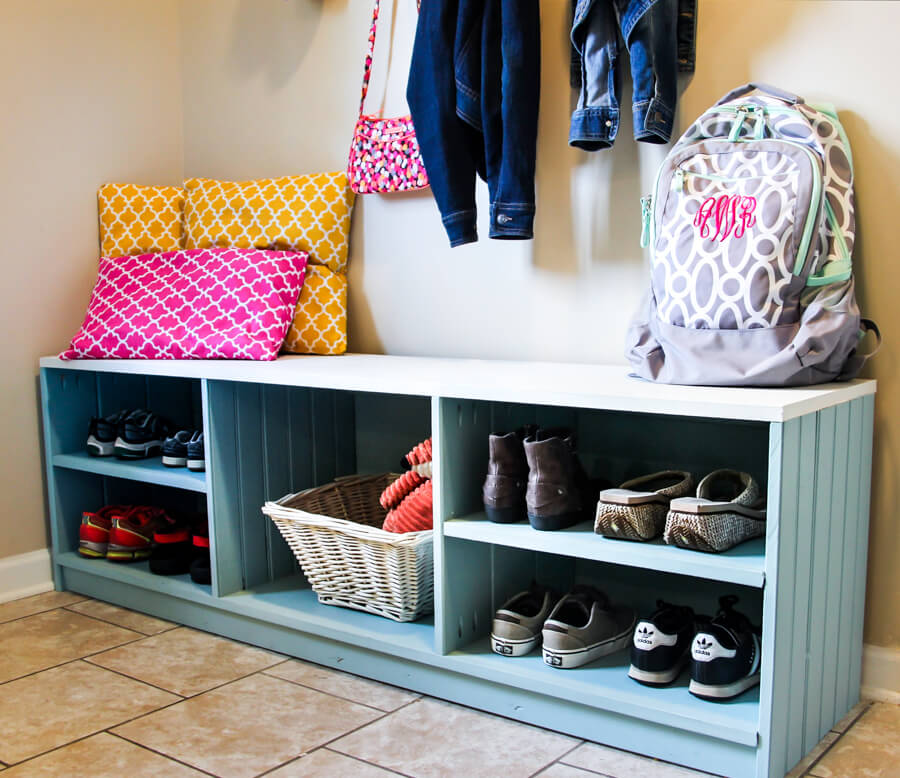 You can build an inexpensive bench from wooden crates and a wood tabletop.
A Shoe Storage Ladder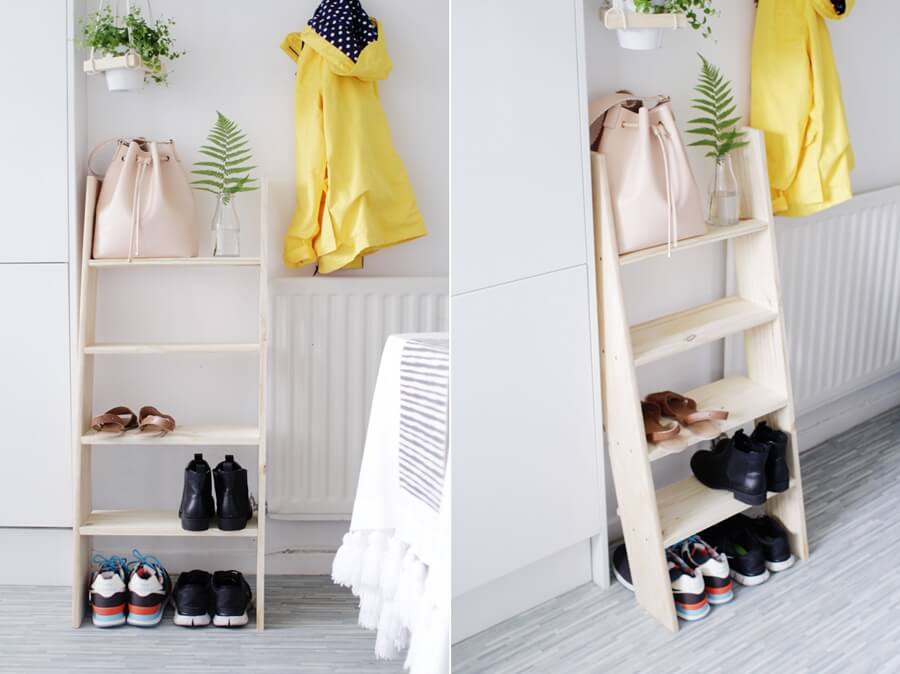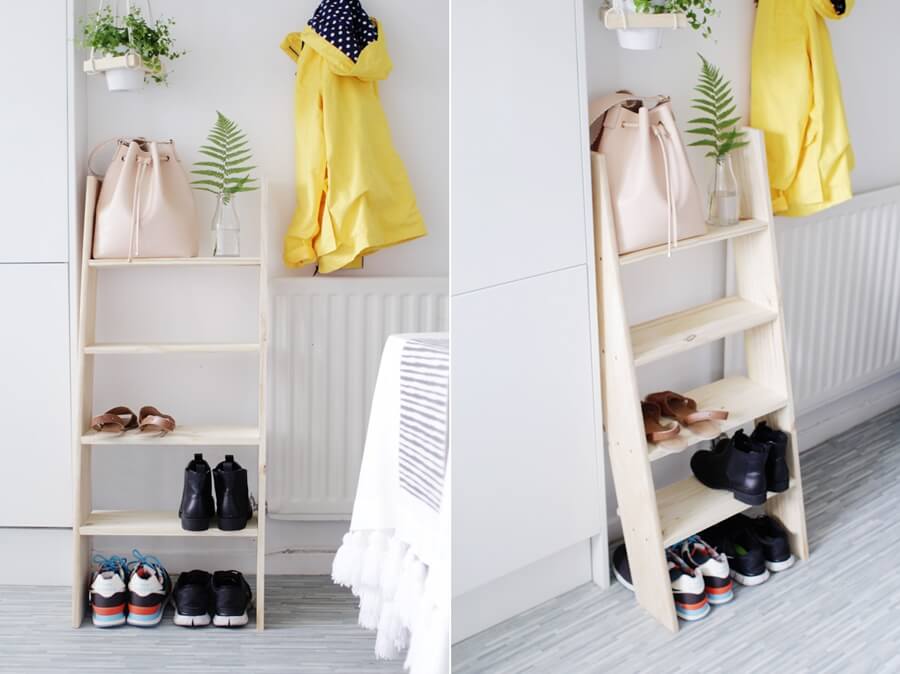 Lean a ladder against a wall for storing all the shoes vertically to save space.
A Pegboard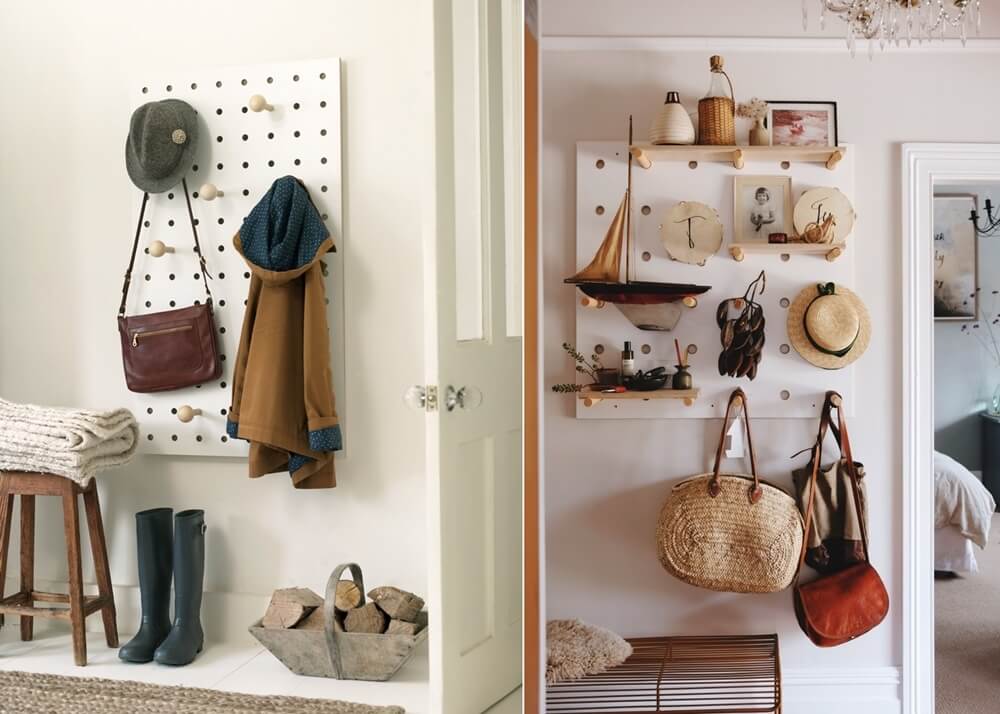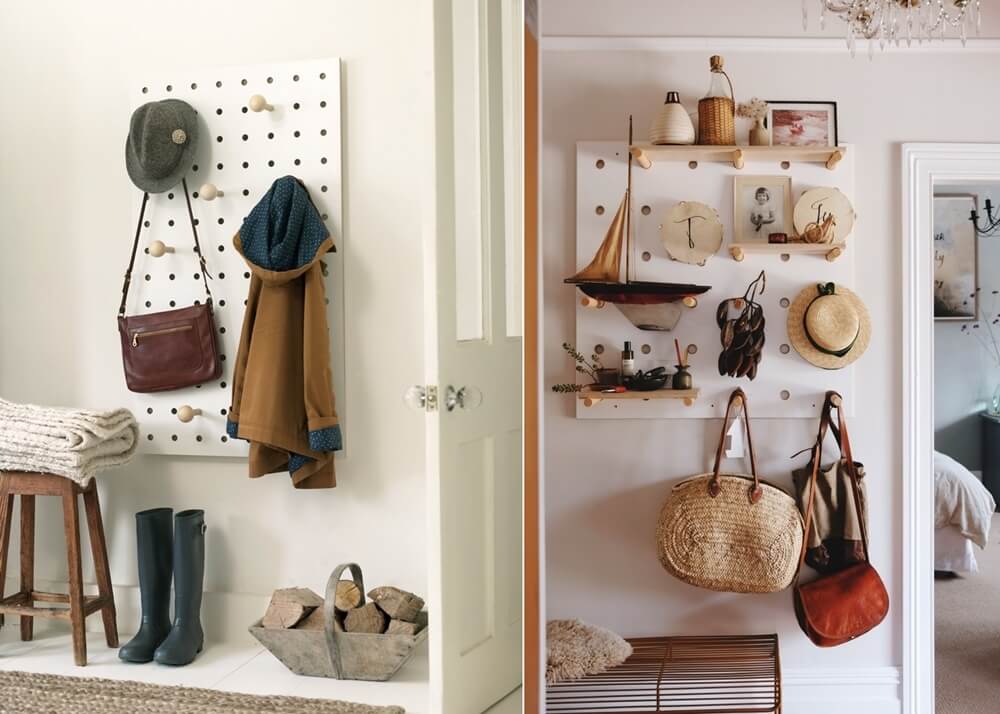 Create customized storage with a pegboard on your entryway wall.
An Industrial Hall Tree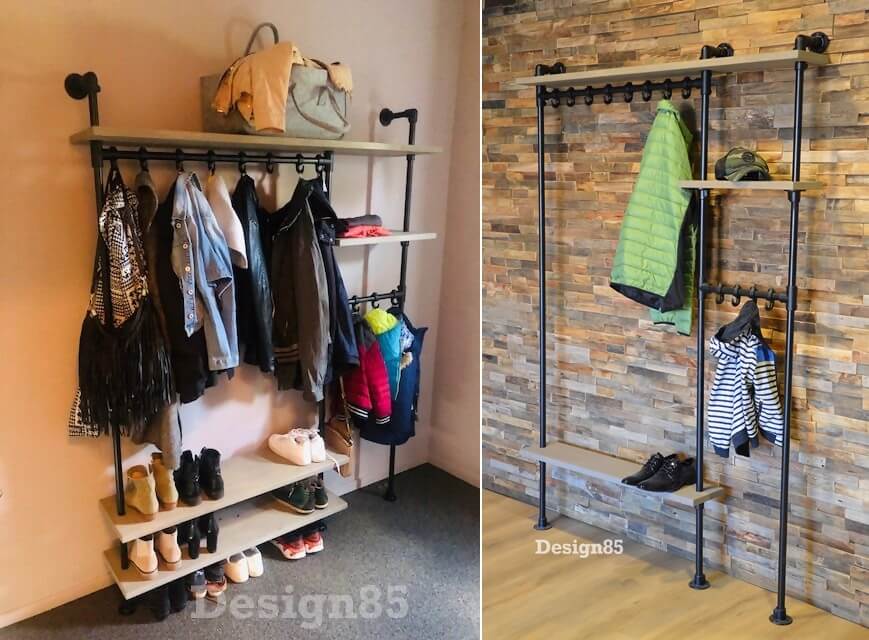 You can create a hall tree with metal pipes and wood for an industrial style hallway.
A Key Holder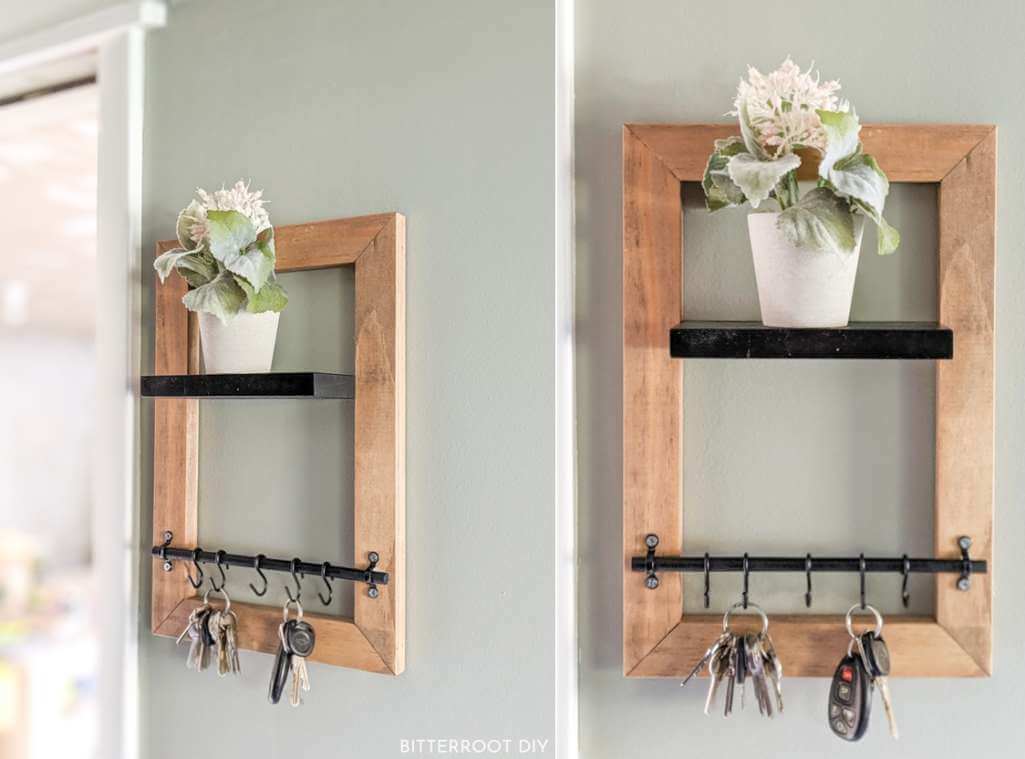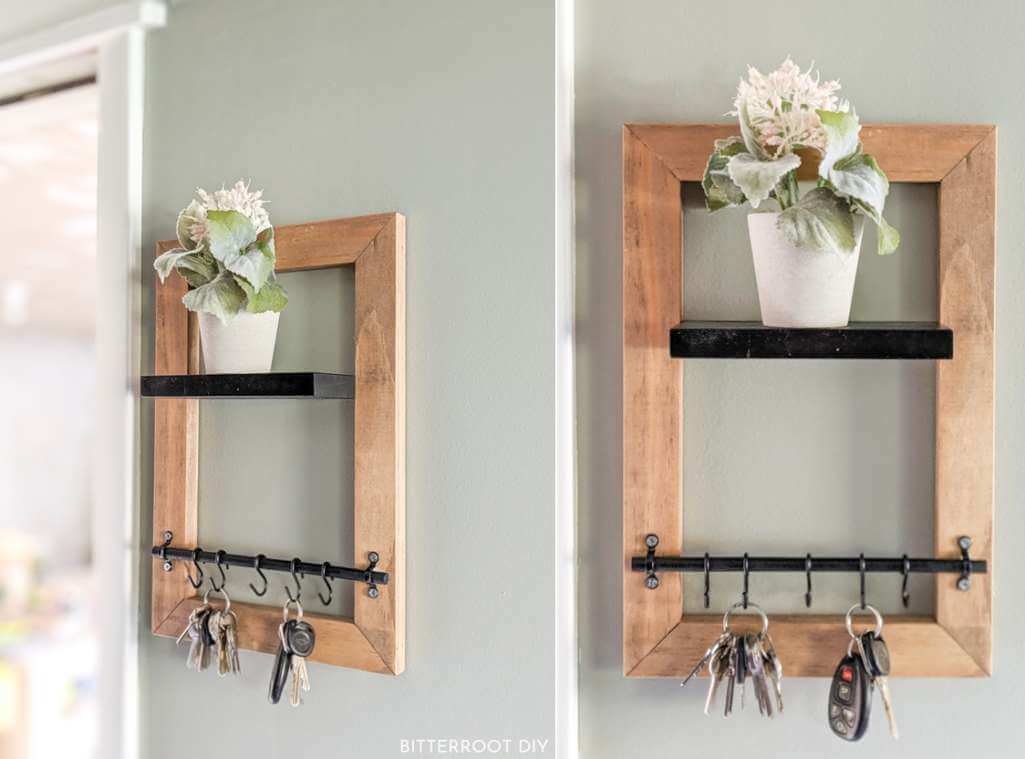 Make a keyholder with a floating shelf to keep your keys and wallets all at one place.